Jodi On The Warpath! Killer Arias Enraged Behind Bars After Latest Incident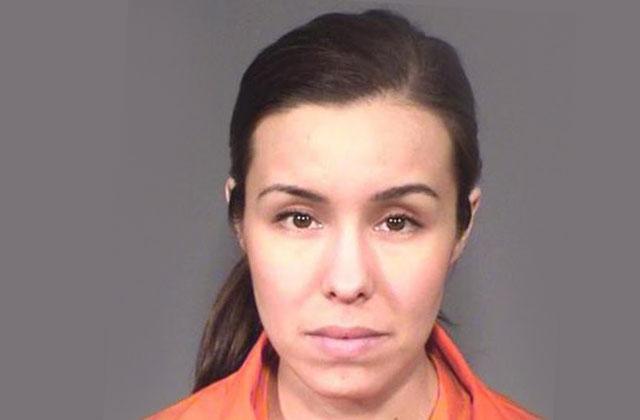 Now that Jodi Arias is locked behind bars, her dirty little secrets are a matter of public record — and she is not happy about it! An insider told RadarOnline.com that the convicted killer is enraged that her prison commissary shopping list was made public and she has been ranting about her privacy being violated.
As Radar exclusively revealed, Travis Alexander's killer — who is serving a life sentence for the brutal murder of her ex-boyfriend — makes weekly purchases of Beano gas relief, zit medicine and Tinactin to cure her athlete's foot, among other humiliating items.
Article continues below advertisement
Radar published the list earlier this month, and Arias vented about the article during her last visit with rapper Kareem "Lefty" Williams, claiming that having her purchases made public was humiliating.
"Jodi was really mad that her list of stuff was released," Williams told Radar after their visit on April 7, 2016.
As Radar previously reported, Arias lost her contact visits for at least 180 days after she was found guilty of a "disciplinary violation" after calling a guard a "c**k blocker."
Williams and Arias were separated by glass during their meeting and she was held in a "cage" as they spoke, he said.
"Jodi didn't want people to know what she bought, she said it was embarrassing," he told Radar. The documents published showed that she also purchases dandruff shampoo, conditioner and an "antishank toothbrush" every week.
"She thinks it was a violation of her privacy," he said about the list released by Radar.
Article continues below advertisement
Williams told Radar that Arias, who sent hundreds of X-rated text messages to Alexander and recorded a session of phone sex with him, asked that the books should be appropriate for the women behind bars.
"She told me no erotica, romances or Westerns. And people can just send them straight to her and she will share them with the other women in prison," he explained.
According to Williams, the prison will not accept books from Barnes & Noble or Amazon, but Arias told him people could send books directly to her via Walmart.com and a religious books website www.sureshotbooks.com.