Busted Behind Bars! Jodi Arias Found Guilty Of Prison Violation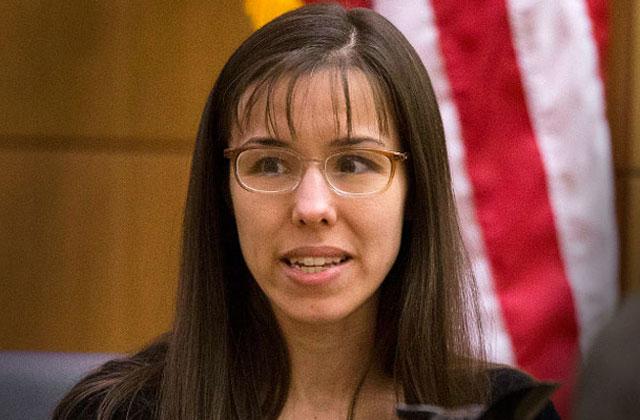 Jodi Arias has been in prison for less than a year, and she's already been found guilty of a "disciplinary infraction," RadarOnline.com has exclusively learned.
The 35-year-old convicted killer, who was found guilty by a jury for murdering Travis Alexaneder, is serving a life sentence without the possibility of parole in the Perryville Prison. And she was recently busted for breaking the rules behind bars.
Article continues below advertisement
Arias' violation was committed on February 3, 2016 and was a "Disciplinary Infraction" for "Disrespect of Staff," RadarOnline.com confirmed with the Perryville Prison Public Information Officer.
On February 9, 2016, Arias was found guilty of the accusation.
The Department of Corrections website Arias states Arias' verdict was "guilty-minor violation."
This is the first violation in Perryville for Arias, who raked up a long list of violations when she was locked up for seven years in the Estrella jail awaiting her final sentencing.
As RadarOnline.com previously reported, she was cited for fighting with her cellmate, hoarding contraband like pens and shampoo bottles, and possessing 19 unauthorized pictures.
Inmate #281129 bragged on a phone call exclusively revealed by RadarOnline.com about the "love" she feels behind bars, thanks to the 60 to 70 fan letters she receives each day.
"I've had so much love coming in my direction I can't even respond to it now," she said on the call, which took place on January 10, 2016.
Are you surprised Jodi Arias is in trouble behind bars? Sound off in comments below.