Price To Pay! Find Out How Much It Costs To Keep Jodi Arias Behind Bars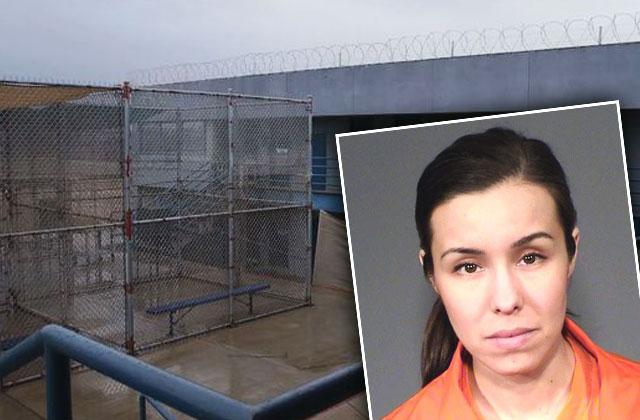 Jodi Arias has been locked up in a maximum security prison for almost a year for the brutal killing of Travis Alexander, and RadarOnline.com has exclusively learned that the taxpayers of Arizona have paid thousands of dollars to keep her behind bars.
Arias, found guilty by a jury of the first degree murder of her ex-boyfriend in 2008, is housed in the Perryville Prison, where she was punished for a disciplinary violation less than a year into her life sentence without the possibility of parole, losing contact visits for at least 180 days.
Article continues below advertisement
The convicted killer is in the Maximum Level 5 of Custody, the Public Information Officer of the Department of Corrections told RadarOnline.com, a position she will remain in for at least two years. According to the PIO, Inmate #281129 may be moved to Level 4 after a few years, and then could be moved to a Level 3. But because she is serving a life sentence, she is unable to obtain anything lower than a Level 3, or Medium Level of Custody.
Therefore, RadarOnline.com has exclusively learned that the cost of housing Arias in Maximum Custody for the past 329 days (as of April 6, 2016) is a whopping $30,485.14. The prison spending for her is $92.66 per day.
Meanwhile, Arias has been shopping at the commissary for a humiliating array of items: Beano to treat her gas, Tinactin for athlete's foot and even zit meds. Check out her list of questionable items here.