An Olympic Gymnast, A Disney Darling, Or A Soap Stud? The Latest Eliminated On Dancing With The Stars Is…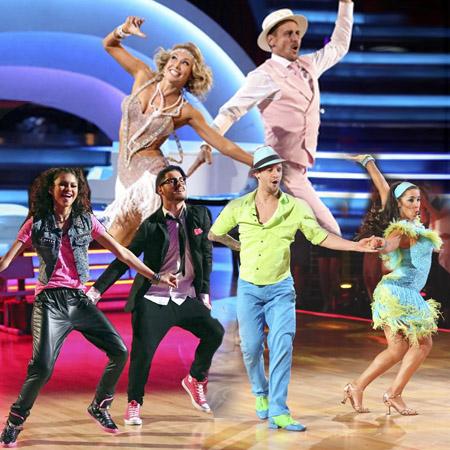 Aly Raisman, Zendaya and Ingo Rademacher finished in the bottom three on Dancing with the Stars' Tuesday night, and one was sent packing.
SPOILER: Who Was Eliminated On Dancing With The Stars?
Rademacher's unlikely run came to an end Tuesday, as the German-born soap opera actor was eliminated after his lack of ballroom brilliance was exposed on Monday, a night all four of his rivals danced to perfect performances while he was only so-so.
Article continues below advertisement
"This has been an amazing experience," the 42-year-old, who was paired with dance pro Kym Johnson, said. "I thought I was going to be done after two weeks. Kym has choreographed the most amazing routines.
"I've really got a ballroom frame now -- I'll take that with me."
The elimination leaves the show with a final four of Raisman, Zendaya, Kellie Pickler and Jacoby Jones.
Watch the video on RadarOnline.com
MORE ON:
Dancing With the Stars
Others featured on the results show included 10-year-old dance prodigy Sophia Lucia; and performances from The Wanted, who performed Tori Kelly's Fill A Heart; and Avril Lavigne, who sang her latest track, Here's To Never Growing Up.
Tuesday's show -- the franchise's 300th, overall -- fell on the same day ABC announced Dancing with the Stars will be scaled back to one two-hour show a week, broadcast only on Mondays, when it returns for its 17th season in the fall.
Dancing with the Stars returns next Monday at 8/7c on ABC.