A Soap Stud, An NFL Player, Or A Comic? The Latest Celeb Eliminated On Dancing With The Stars Is…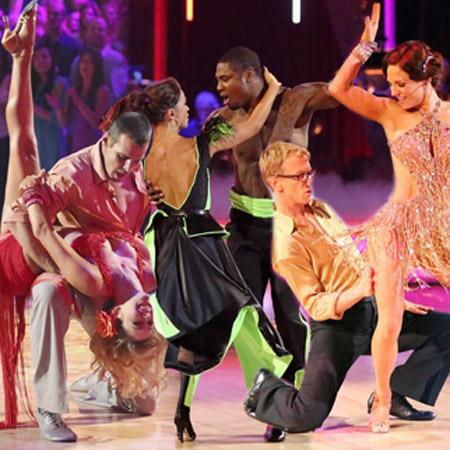 Ingo Rademacher, Jacoby Jones, and Andy Dick finished in the bottom three on Dancing with the Stars Tuesday night, and we've got the results for you right here on RadarOnline.com.
SPOILER: Who Was Sent Home On Dancing With The Stars?
The party's over for Andy Dick.
The troubled comedian, who was paired with pro dancer Sharna Burgess, was finally shown the door Tuesday after earning Monday's lowest score with 22 out of a possible 30 available points for his rumba.
Article continues below advertisement
"I've been talking about it from day one -- it's been the best," the 47-year-old said, choking back tears. "It's just been the best … I love you guys."
In jest, he blamed judge Carrie Ann Inaba for giving him a five for the previous night's routine. "I'm going to kill you for that five," he joked. "It was all your fault!"
While he lost on the show, Dick, who's currently dating show biz personality Jennifer Gimenez, might have breathed fresh air into a career stagnated by drug and alcohol abuse, as well as multiple arrests.
Watch the video on RadarOnline.com
Dancing with the Stars returns with a Latin-themed night next Monday at 8/7c on ABC.
Elsewhere Thursday, Canadian heartthrob Michael Buble sang Come Dance With Me; Aly Raisman and partner Mark Ballas performed an encore of their Monday night salsa dance; and New Jersey dance troupe the Camden Sophisticated Sisters showed off their moves in a routine.