Exclusive
Andy Dick & Jennifer Gimenez Dating! 'Our Friendship Escalated To A Romantic Level,' She Says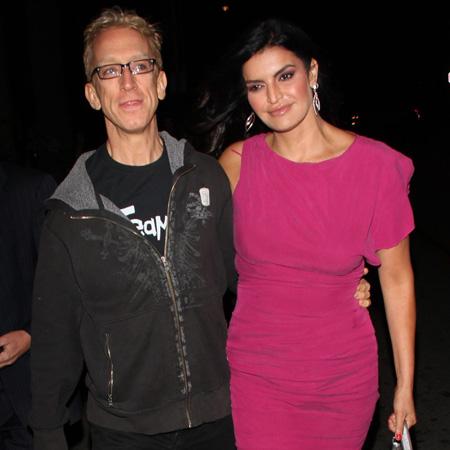 Dancing With The Stars contestant Andy Dick has another reason to kick up his heels — he's dating model and actress Jennifer Gimenez!
Long-time friends, Jennifer has been spotted on the sidelines of DWTS to support Andy, but exclusively tells RadarOnline.com their friendship has recently escalated to a new romantic level.
"We are having fun dating and are so close that it just works," Jennifer told RadarOnline.com.
Article continues below advertisement
"We've loved each other on a best friend level that has recently escalated to a romantic level."
A source close to the new couple also tells RadarOnline.com the two are a perfect match!
"Andy and Jen are so cute together," the source said.
"They have a lot in common and are just all laughs and smiles when they're together."
Having struggled with alcohol addiction for quite some time, Andy is now sober — and Jennifer has been sober for years and appears on Dr. Drew's Sober House and Celebrity Rehab as well as often appearing on Bravo's Real Housewives of Beverly Hills as cast member Brandi Glanville's best friend.