Exclusive
EXCLUSIVE PHOTOS: Andy Dick Doing Cocaine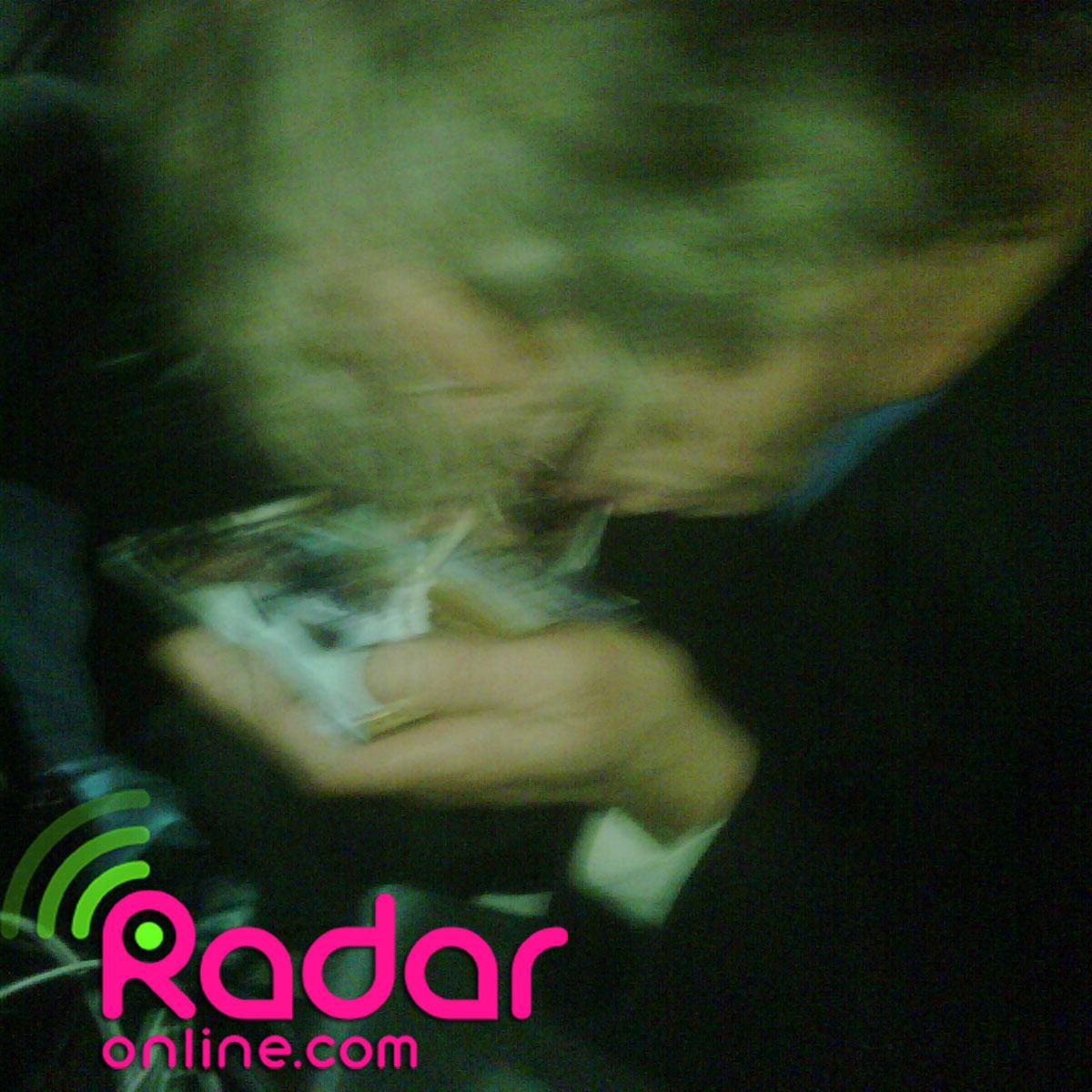 Troubled comedian Andy Dick has been spotted in one bad situation after another in recent months, and now RadarOnline.com has exclusive photos of the actor snorting cocaine on a drug bender at a Los Angeles bar.
As RadarOnline.com has previously reported, Dick has become depressed and disillusioned with Hollywood and had been going on massive booze and cocaine binges in recent months. These exclusive photos show Dick out on a wild party night and snorting the cocaine while in his car in a bar parking lot.
Article continues below advertisement
According to a source, Dick was partying on February 24 at the Corner Club in Woodland Hills, CA. The source told RadarOnline.com they walked into the bathroom and saw the star performing a lewd act on an unidentified woman.
"I walked in and I saw that freak Andy Dick sucking on a woman's (slang for breast)" the source exclusively told RadarOnline.com.
"They didn't even care or acknowledge me," said the source. "He was all over her in the men's bathroom, she was lifting her shirt and he was kissing her naked breasts."
After about 15 minutes Dick and his friend went to a car in the parking lot where the source heard Dick say "give me the coke, give me the coke," to his friend.
The star proceeding to snort cocaine off a CD cover while in his car, as the photos that RadarOnline.com exclusively obtained show. While he was snorting the cocaine Dick's friend lifted up her shirt and he continued to kiss her naked chest.
Article continues below advertisement
"They were in their own little world," the source said about the pair who were sitting in the car with the door open in the bar parking lot while Dick snorted the cocaine. "He was oblivious to everything except the cocaine and the woman with him."
In November 2010, a friend close to Dick told RadarOnline.com they feared for his life. "Andy has openly talked to me about committing suicide and he has definitely hit rock bottom at this point," the friend said.
"Unless he gets help fast then he's going to kill himself, because he is totally out of control just now."
Dick was arrested in January 2010 for allegedly "unexpectedly and without invitation" grabbing a man's crotch at a West Virginia bar and "repeatedly groping then kissing him." He was also arrested in 2008 for sexual battery after allegedly pulling down a teenage girls top outside of a Buffalo Wild Wings in Murrieta, California.