Christina Aguilera Slim & Stunning On Season Premiere Of 'The Voice'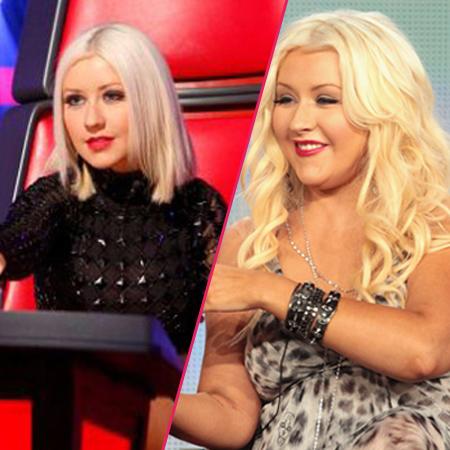 Christina Aguilera showed off a stunning, svelte form in her return to NBC's The Voice on Monday's season five premiere, we've got all the details for you right here on RadarOnline.com.
"I couldn't wait to come back to the show and have amazing laughs and a good time," said the 32-year-old Staten Island-born beauty. (She's reportedly lost 30 pounds in the past year, and showed off her body Monday in a glittery black skirt.)
Article continues below advertisement
The five-time Grammy winner and CeeLo Green are back after taking a season off, as their spots were filled by Usher and Shakira during the show's fourth season.
Last week, the "What A Girl Wants" singer said the time off gave her a chance to spend quality time with her 5-year-old son, Max, something she's not taking for granted with her busy schedule.
"As artists we need to feel like we're appreciated and we're understood and we're given the breathing room, because we're constantly in front of the camera giving, giving, giving, giving," she said. "And then I'm a mother on top of that, and it's giving, giving, giving at home.
"And it's like, when do I get something back? You know, and I'm giving, giving to my team. And it's just like, you know, I just -- you just, you know, need to take a moment."
Watch the video on RadarOnline.com
Green said he missed the "camaraderie and closeness" of the panel and contestants after a season off.
Judges Adam Levine and Blake Shelton were enthusiastic about Xtina's return, with Blake saying that "Christina brings back that diva element, and that bearings back a lot of old rivalries right there."