She Has 'The Voice' & The Body! Check Out Christina Aguilera's Sexy Slimmed Down Figure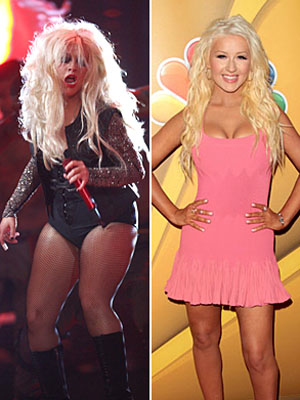 Christina Aguilera showed off her super-sexy, slimmed down figure Saturday, flaunting her curves in a cleavage-baring pink minidress.
The Voice star has taken off at least 20 pounds in the last several months, going on a strict diet and working with a personal trainer.
Christina was appearing at a promotional event for The Voice Saturday, but how great she looked was was caught all the attention.
The singer took last season off from the hit NBC competition show so that she could work on new music and spend more time with her son.
Article continues below advertisement
Shakira filled in for Aguilera last season and Christina made a point of thanking her.
"She did a beautiful job, she has sweet, lovely energy," Aguilera said.
The Voice -- with Blake Shelton, Adam Levine, CeeLo Green and Christina's new hot bod - returns for its next season September 23.