Brandi Glanville: I've Lost All Respect For Eddie Cibrian, He 'Makes My Skin Crawl'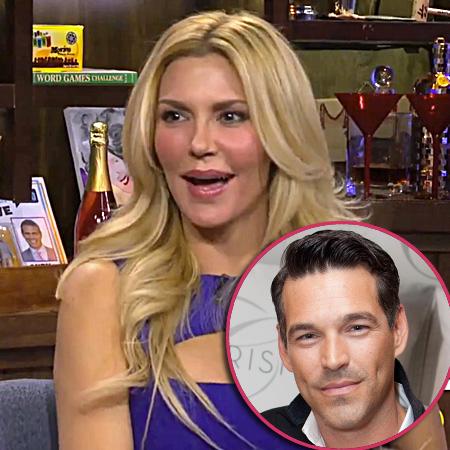 Tall, dark, handsome … and repulsive!
Brandi Glanville, appearing on Monday's edition of Watch What Happens Live, said she's lost all respect for ex-husband Eddie Cibrian, and that he makes her "skin crawl," when she was asked if she'd ever reunite with her one-time love.
"What would you do if Eddie begged you to get back with him, admitted all his wrongdoing and said he wanted to be with his sons' mom again?" Andy Cohen asked Brandi, using a viewer's question.
Article continues below advertisement
"I just would say no," Brandi said. "He, at this point … I care about him as the father of my children … but even if we're in the same room, he makes my skin crawl!
"I've lost respect for him and when you lose respect for someone, you can't go back," said Brandi, who Eddie famously left to be with now-wife LeAnn Rimes. "I always go for the hottest guy in the room - and he's that guy - but there's zero attraction."
Eddie shouldn't be too disappointed about the Q&A, as Brandi did give him a compliment any man would covet when another viewer asked, "Can you rate him as a lover on a scale of one to ten?"
"I would say he's a nine," Brandi said without hesitation.
Andy replied, "For real? For real? A total package …"
"I was with him for 13 years," Brandi said. "I wouldn't stay if it wasn't, like, a total package."
Finally something she and LeAnn agree on: Speaking with Entertainment Tonight last week, LeAnn trumpeted Eddie's skills between the sheets, saying she enjoys making love to the hunky TV star in the "afternoon or anytime of the day … it's all good!"