Insane 90210 Fighting Drama! Kyle Richards' Hubby Rips Into Brandi Glanville Over Adrienne Maloof Feud!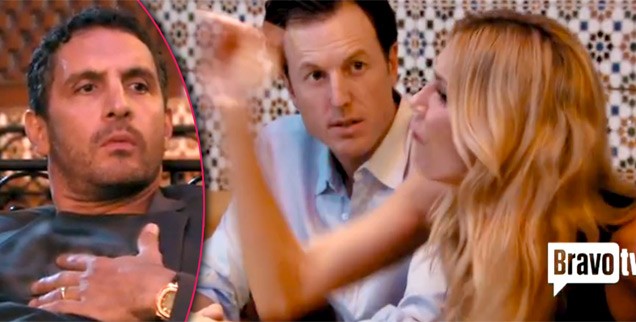 Article continues below advertisement
While Brandi tries to defend herself, explaining that she has apologized for the comments she made about Adrienne that ignited the war between the two, Mauricio weighs in, pointing out that she apologized "to everybody except Adrienne!"
Then, as the verbal sparring intensifies, Mauricio questions Brandi as to why she made the comments in the first place, and if it was just "to create sh*t?"
The question obviously hits a hot spot, as Brandi explodes with anger, screaming back, "You don't even know what you're f**king talking about!"
But, Mauricio won't let it slide, "Pick up the phone and call Adrienne to apologize," he coolly suggests, before going on to say he knows why she won't, "I'll tell you why, cause you're the one who f**king started it!"
Check out the video to watch Mauricio tear into Brandi and catch the explosive new episode of The Real Housewives of Beverly Hills on Bravo Monday at 9/8c.
RELATED STORIES:
Eddie Cibrian Accused Of Cheating On Brandi Glanville & LeAnn Rimes With The SAME Waitress!