Lawyers: Ariel Castro To Plead Not Guilty, Says He's 'Not A Monster,' But Rather A Loving Father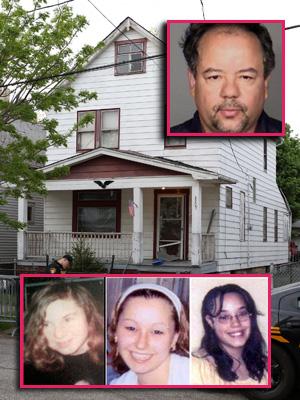 Article continues below advertisement
Weintraub, asked how the women wound up in the home for such a long time, said, "That fact will be disclosed as the case progresses. I am aware of how he came into contact with them."
As for the daughter he fathered with Berry, Schlachet painted a portrait of Castro as a doting dad, saying he's "extremely committed to the well being and positive future for his daughter, who he loves dearly.
"And if people find that to be a disconnect from what he's alleged to have done, then the people will just have to deal with it . We just know how he feels about his little girl."
Castro, 52, is charged with rape and kidnapping three women -- Amanda Berry, Gina DeJesus and Michelle Knight, and keeping them captive for around a decade; he remains in custody at the Cuyahoga County Jail.
"I know the media wants to jump to conclusions and all the people in the community want to say terrible things about the person who's accused, but we are not even at the beginning of the process," Schlachet said of the wall-to-wall coverage the case has received. "If this was a marathon race, we're not even at the starting line yet."
Weintraub said his job in this case, along with Schlachet, is "to make sure that people can exercise their constitutional rights to have an attorney and a fair trial.
"This is simply to ensure the integrity of the process," the lawyer said, "and if that means that you have to take on difficult or hard cases then so be it, and I've elected to do that."
Watch the video on RadarOnline.com
Stay with RadarOnline.com for more on this still developing story.