'Thank You!' Cleveland Kidnap Victims Make First Statements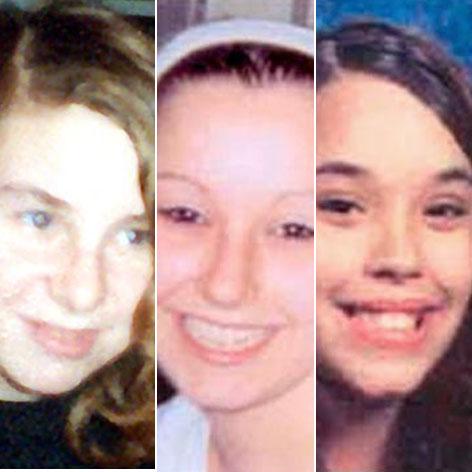 Amanda Berry, Gina DeJesus and Michelle Knight are all giving thanks for their rescue last Monday.
"Thank you so much for everything you're doing and continue to do. I am so happy to be home with my family," said Berry.
"I'm so happy to be home. I want to thank everyone for all your prayers. I just want time now to be with my family," echoed Gina DeJesus.
Michelle Knight, who is being kept in a secret location, added "Thank you to everyone for your support and good wishes. I am healthy, happy and safe, and will reach out to family, friends and supporters in good time."
Article continues below advertisement
All three statements were released by a shared spokesperson, who said these will be the only statements made by the women.
"Miss Berry, Miss DeJesus and Miss Knight are victim witnesses in that proceeding, and it is not in the best interest of anyone connected with that proceeding for Miss Berry, Miss DeJesus and Miss Knight to be making statements to the media while that proceeding is pending," the spokesperson said.
MORE ON:
Celebrity Justice
While Berry and DeJesus have both been reunited with their families, Knight's life -- even in freedom -- is still sadly troubled.
As RadarOnline.com previously reported, Knight is keeping her family at bay, even declining to see her mother, Barbara Knight, who has hired a lawyer.
Michelle was 20, and had just lost custody of her two-year-old son when she went missing.
She's told authorities that her captor, Ariel Castro, impregnated her at least five times and then beat and starved her until she miscarried each time.