Now He's The Captive! Cleveland Kidnapper's Life Behind Bars, Cold, Naked & No Visits From Family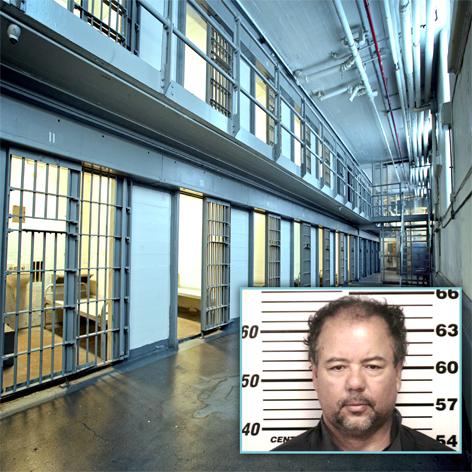 Amanda Berry, Gina DeJesus and Michelle Knight are finally free and Ariel Castro, the man who caged them for a decade is now the one who lives like an animal.
Castro, 52, is in Cleveland's Cuyahonga County Jail on suicide watch, his every movement witnessed by guards, who keep detailed notes.
The man who is charged with three counts of rape and four counts of kidnapping has not had a visit from a single friend or family member and has seen only two lawyers, according to logs obtained by WOIO-TV.
Article continues below advertisement
Amanda, Gina and Michelle endured beatings and rapes, trapped in rooms no bigger than the tiny cell that now cages Castro. And while they adjust to freedom, the man accused of torturing them often walks around his tiny space naked, complaining about the cold and even asking to clean up.
When he tried to use two loose threads from his mattress to floss his teeth, guards removed the threads.
"Guards are watching him so closely they have even chronicled when he was using the bathroom and when he has been eating," WOIO reported.
"Jailers have also made notations that any time Castro is moved, two guards from a jail special response team have to go with him."
His own brothers have practically disowned him, not visiting and telling CNN they would have turned him in had they known what he was doing.
And while Cleveland and the rest of the nation celebrates the miraculous discovery of three long-missing women, a prosecutor assigned to the case is considering a murder charge against Castro, who repeatedly impregnated Knight and then beat her into miscarriages, according to officials.
Amanda and Gina have reunited with their families. Michelle has been more of a mystery, as she has asked for space and time and still not seen her mother.