Tragic Anniversary: Inside Late Singer Whitney Houston's Biggest Secrets & Scandals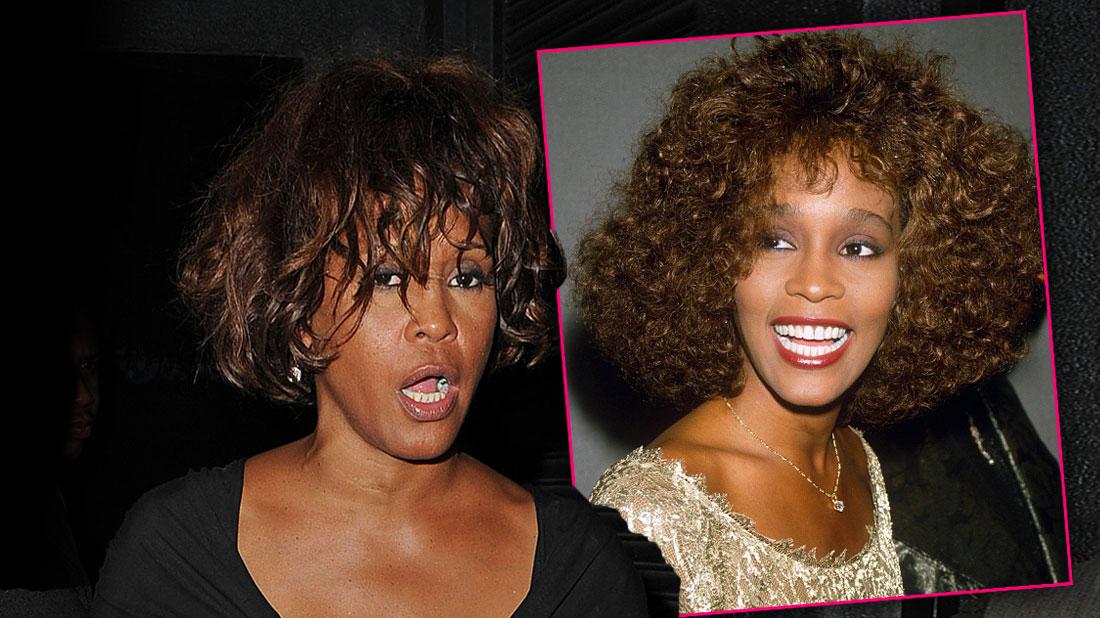 Whitney Houston was infamous for living hard and fast, but the party came to a sudden and tragic end when the singer was discovered facedown in a hotel bathtub.
The coroner's report showed that she had accidentally drowned, with heart disease and cocaine use as contributing factors. A member of Houston's personal staff found her body.
Houston's agonizing death occurred in just 13 inches of near-boiling water in her suite on the fourth floor of the Beverly Hilton Hotel on the eve of the 2012 Grammy Awards ceremony. Her passing was a heartbreaking finale for the 48-year-old performer, who friends and family always feared would be gone too soon.
Article continues below advertisement
The powerful entertainer first shot to fame in 1985, but after a tumultuous marriage to musician bad boy Bobby Brown, Houston couldn't put her drug problems behind her.
However, Houston's drug use was just the tip of the iceberg. Houston hid many shocking secrets and scandals from friends, family and fans during her time on Earth.
Scroll through RadarOnline.com's gallery to find out more.
Shocking Report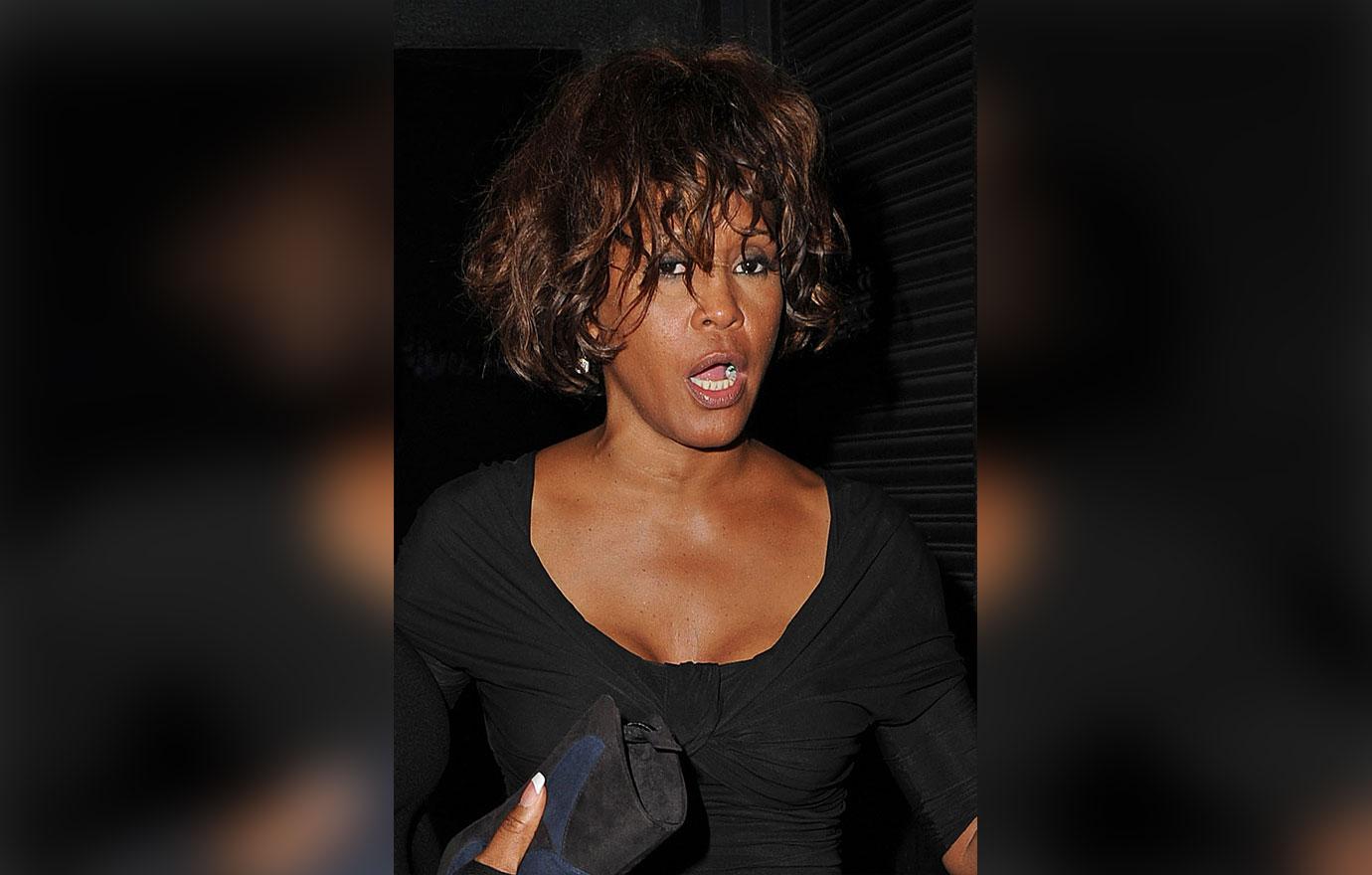 Houston, photographed not long before she died, wasn't looking great in her final days. Despite her rough appearance, the Los Angeles County coroner's 42-page report laid bare the many plastic surgery procedures she underwent in the years before her death.
Article continues below advertisement
Multiple Procedures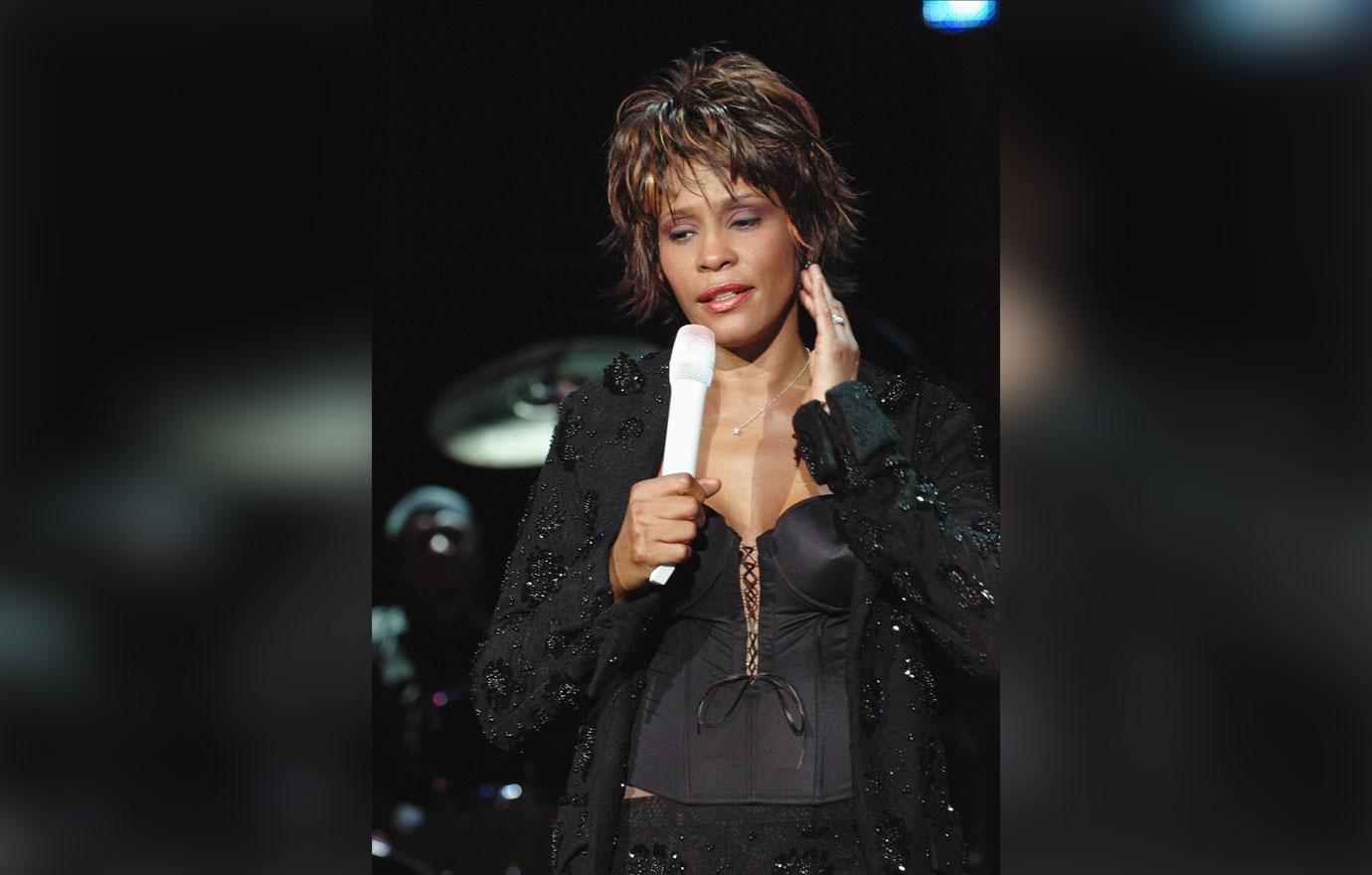 The autopsy detailed the "small scars" on her breasts were "associated with breast implants." Scars on her stomach and upper thigh were also noted and that mane of brown hair that seemed so natural? It was nothing but a wig that was tightly clamped to the singer's head when she died.
Article continues below advertisement
Fake Smile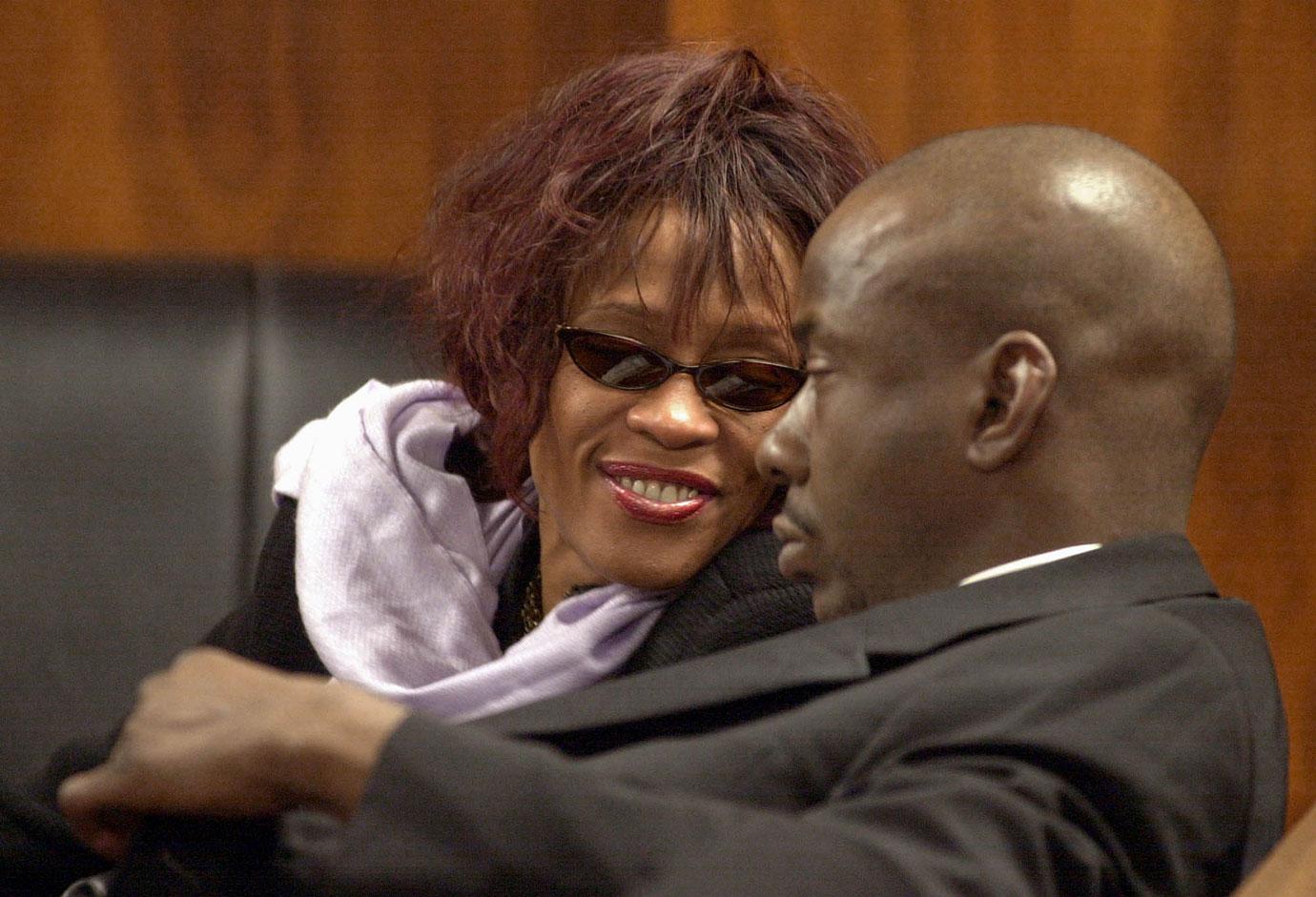 Even more shocking was the truth that Houston's big bright smile that could light up the stage was all thanks to dentures. Experts also point out that long-term substance abusers like Houston often grind their teeth, which are already decaying due to the damage of the acidic chemicals found in harsh drugs like crack.
Article continues below advertisement
Addicted & Damaged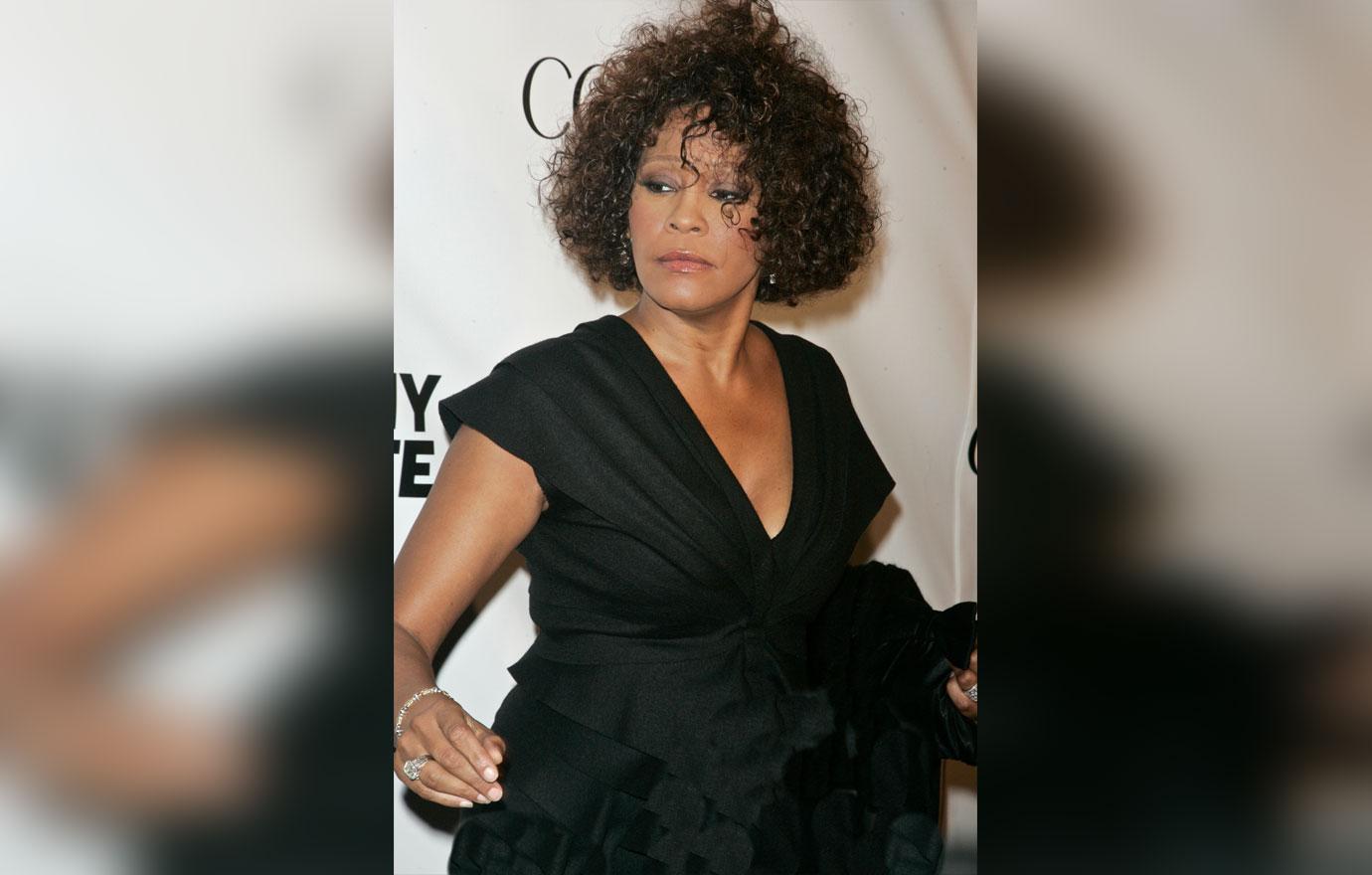 Houston's shattered body showed she had developed mild emphysema from smoking. And tests proved she was strung out from drugs leading up to her death. Blood tests indicated that the musician had smoked marijuana within two weeks before dying, and both the initial and final reports revealed cocaine and prescription medications in her system. In fact, forensic toxicologist Bruce Goldberger said tests indicated she was "acutely intoxicated from cocaine" when she died and was "a repeated cocaine user."
Article continues below advertisement
Young Love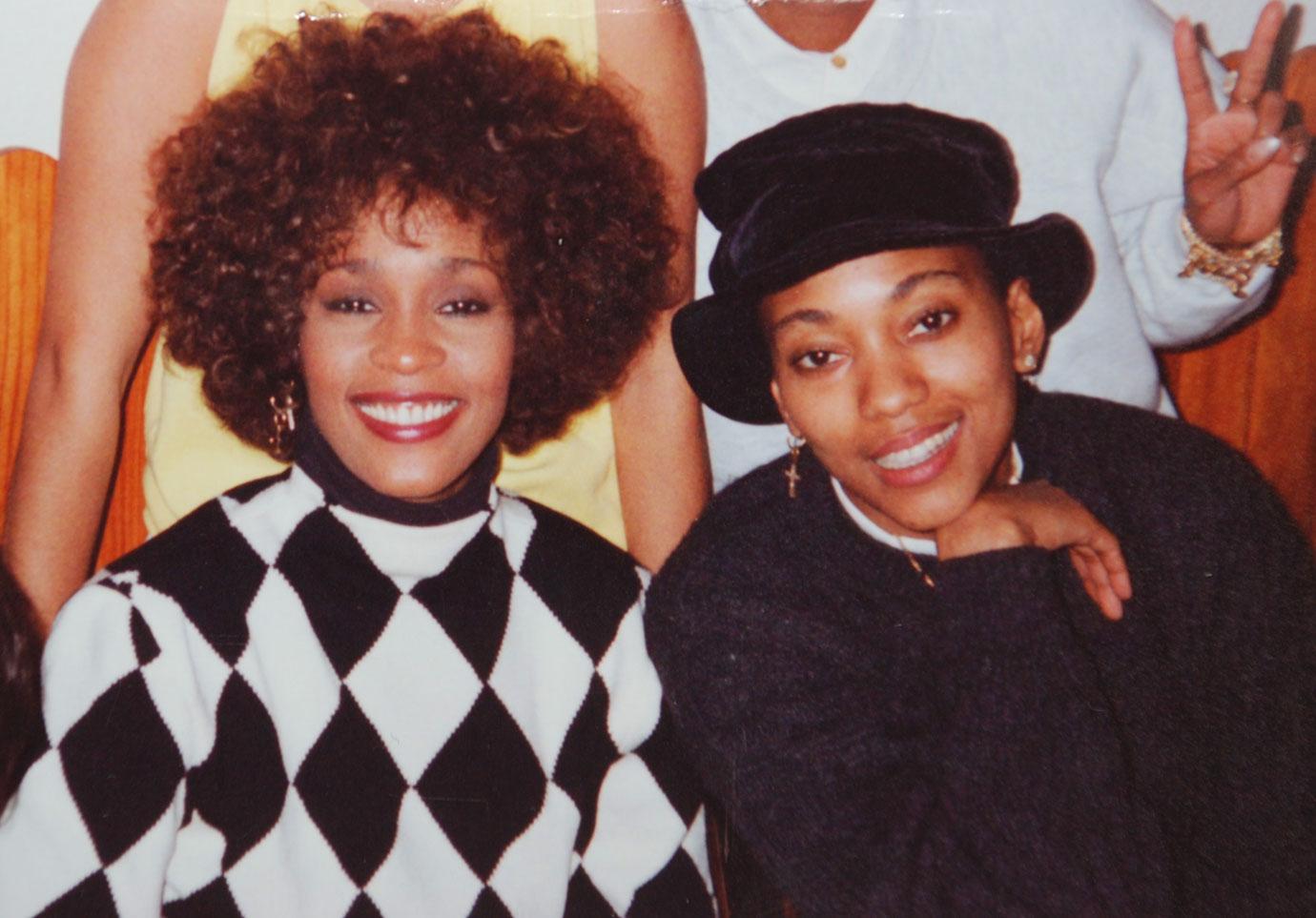 Houston's alleged lesbian lover Robyn Crawford broke her silence on her relationship with the superstar in the 2019 memoir A Song for You: My Life with Whitney Houston. According to Crawford, their partnership began when the two were just teenagers in East Orange, New Jersey. In a rare voice recording included in a Houston documentary, the star was heard saying about meeting basketball player Crawford that she "was tall and statuesque, and I was like, 'Wow, I've been waiting for this person all my life.'"
Article continues below advertisement
Undercover Love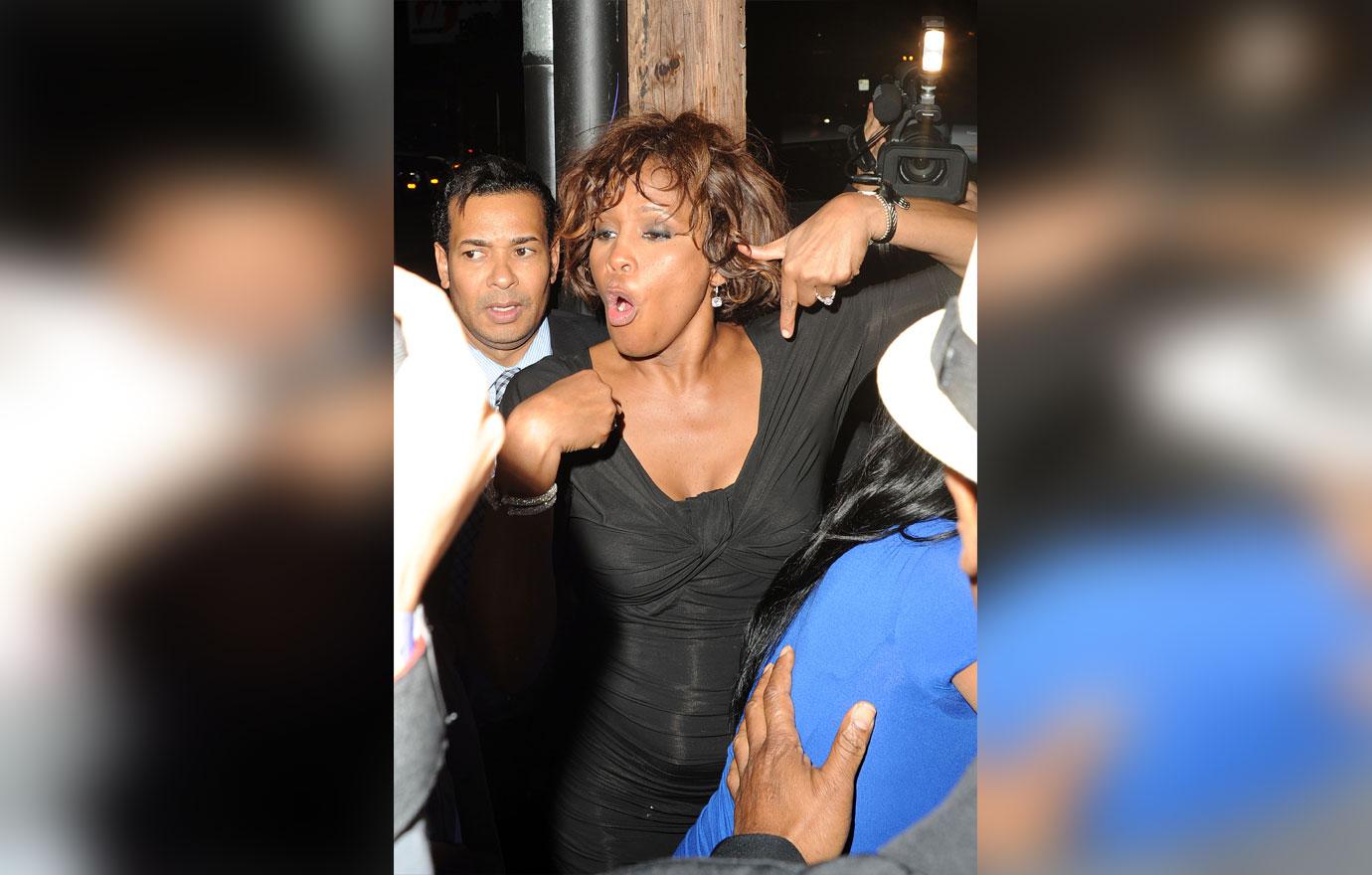 In the mid-80s, Crawford reportedly moved into Houston's apartment in New Jersey's Mendham Township. Houston called Crawford her "personal assistant" in the 1980s. In an obit that Crawford wrote about Houston in 2012, she explained, "I was her assistant and then her executive assistant and then her creative director. I was her point person for the day-to-day. I traveled all around the world first-class…her checks never bounced. You knew she was going to take care of you."
Article continues below advertisement
Signs of Trouble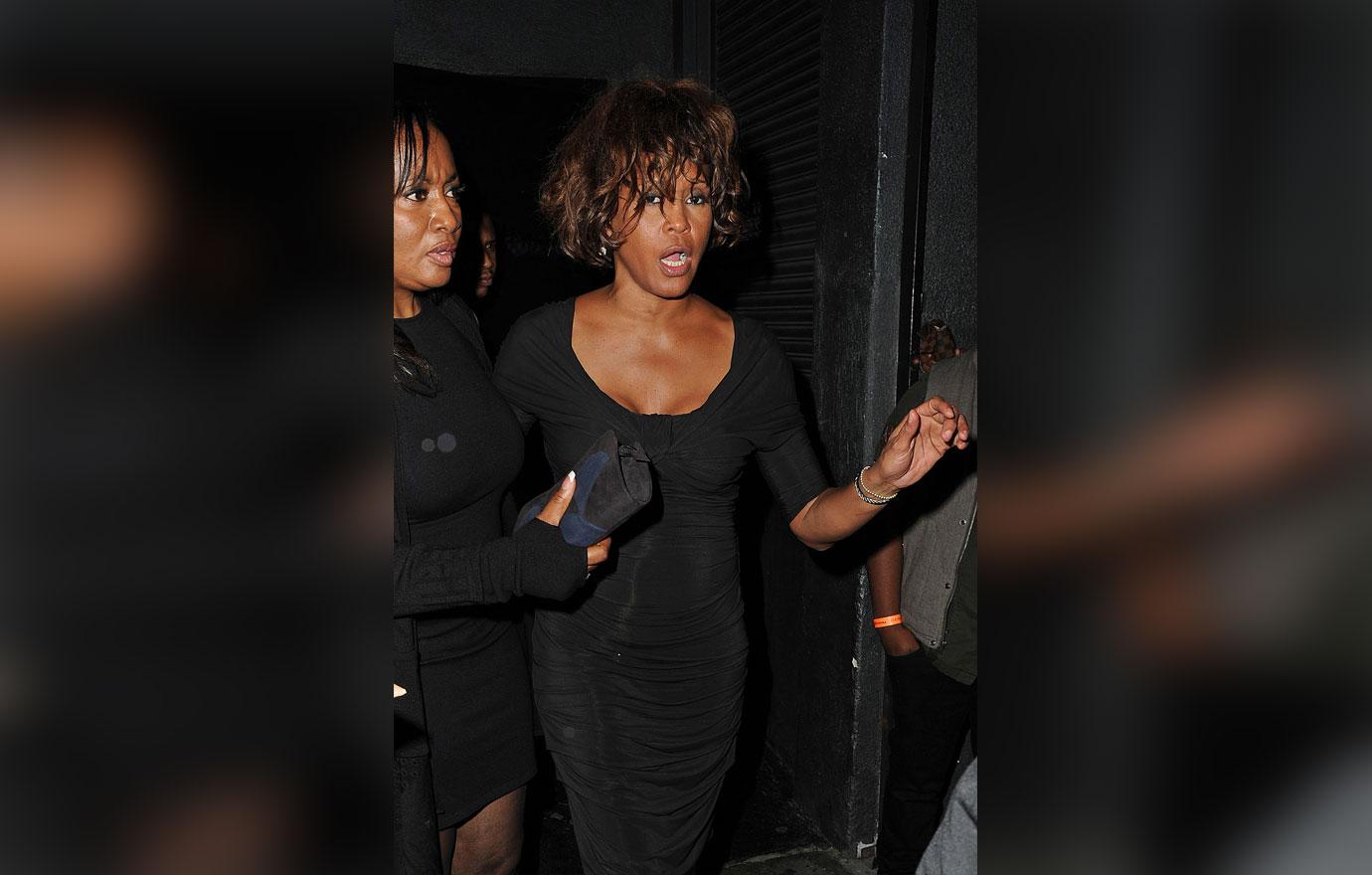 Houston's mother Cissy once said that Crawford was the first person to tell her about her daughter's drug habit, in 1987. In Cissy's memoir, Remembering Whitney, she wrote that Crawford seemed worried about Houston. "Robyn said that both she and Nippy were doing drugs on occasion, but that 'Nippy likes it a little too much.'" Cissy said she immediately confronted her daughter about the drugs, but got the brush off.
Article continues below advertisement
Rocky Romance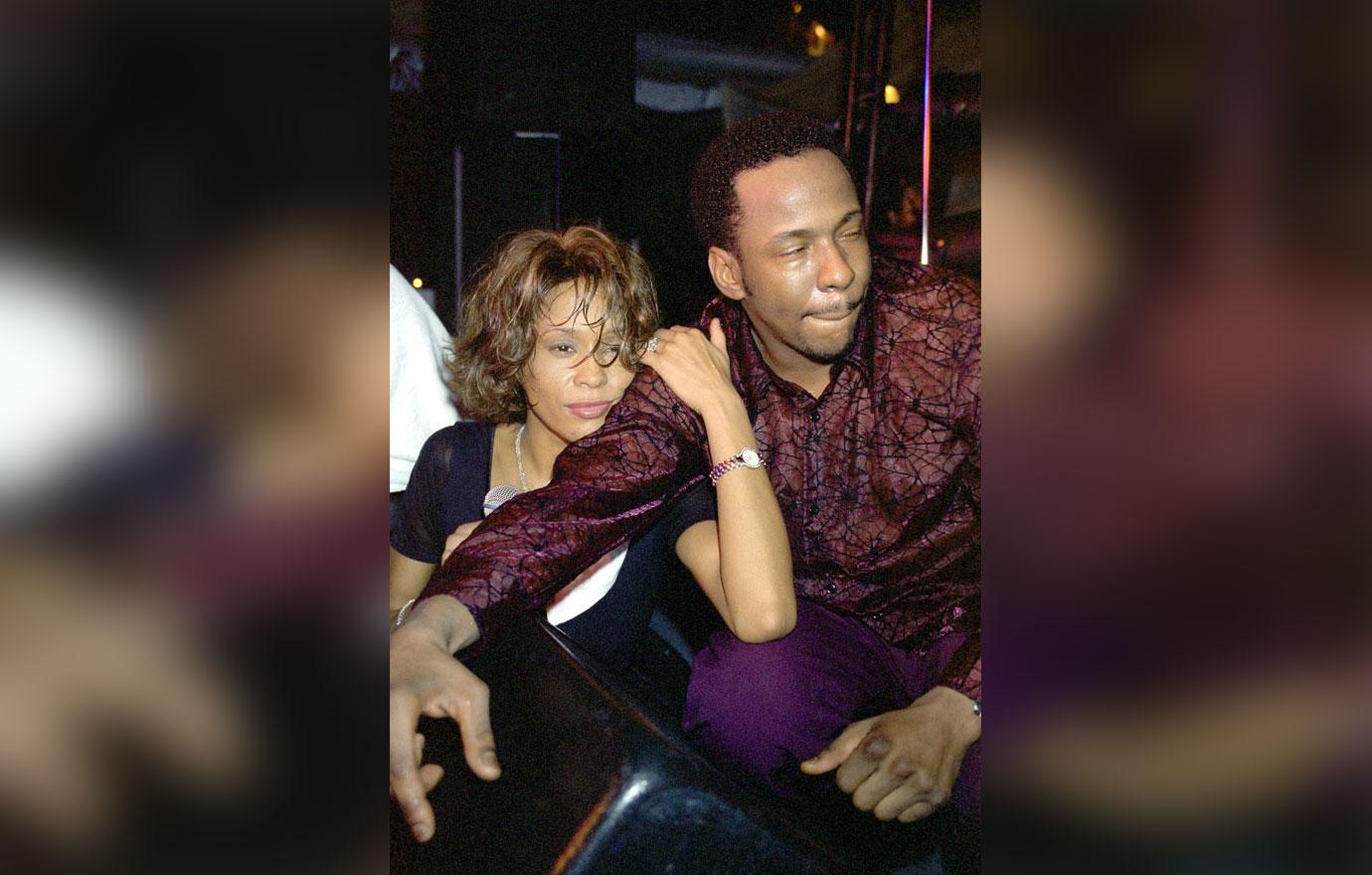 Article continues below advertisement
Drug Hell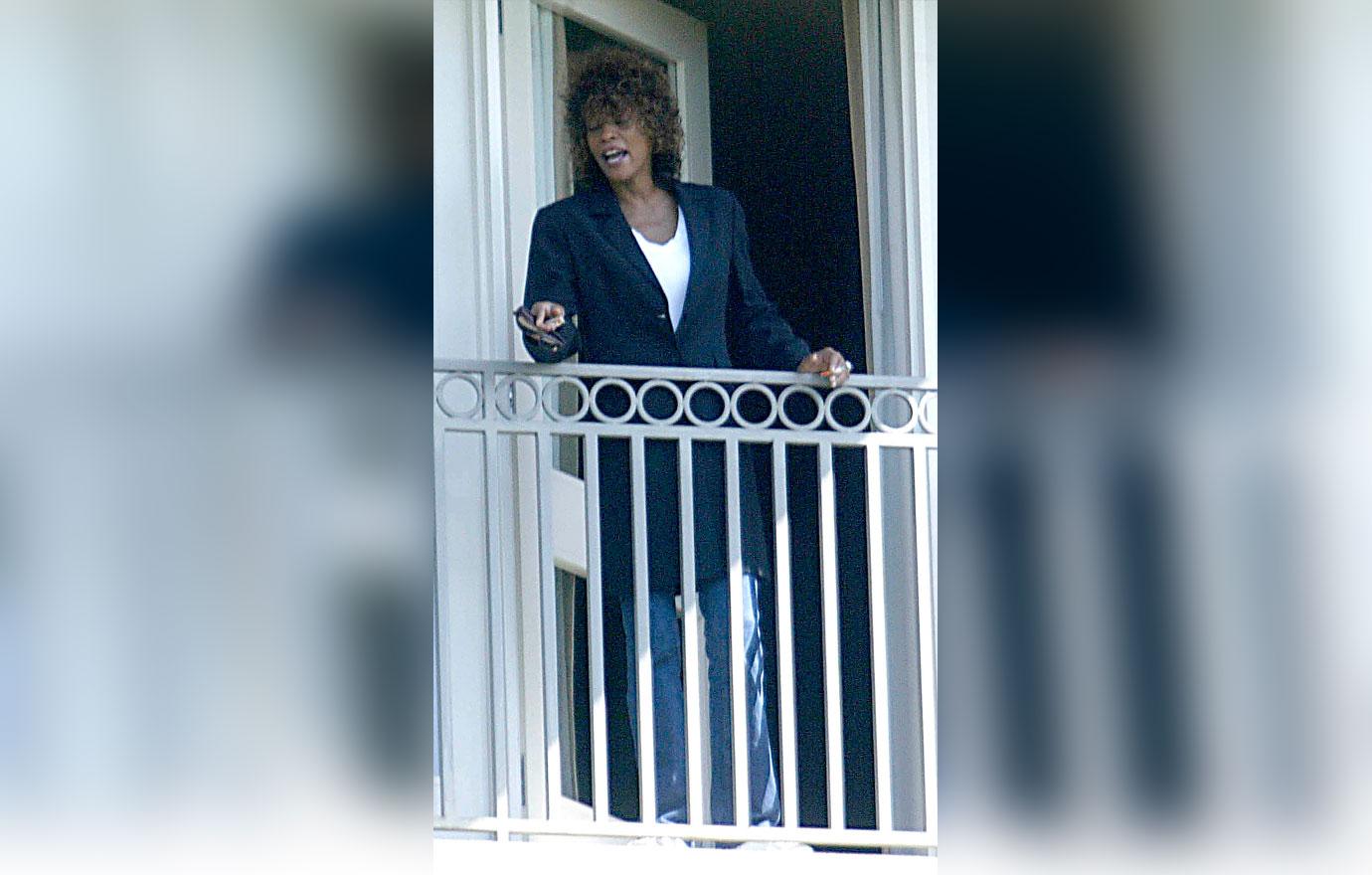 By 2000, Houston's problems were already spiraling out of control. She reportedly overdosed twice in hotel rooms, but both health scares were hidden by using a private doctor. In one incident at an L.A. hotel, Whitney was found unresponsive after reportedly using too much cocaine. Whitney was just moments from death when a doctor was able to revive her.
Article continues below advertisement
Another Near-Death Experience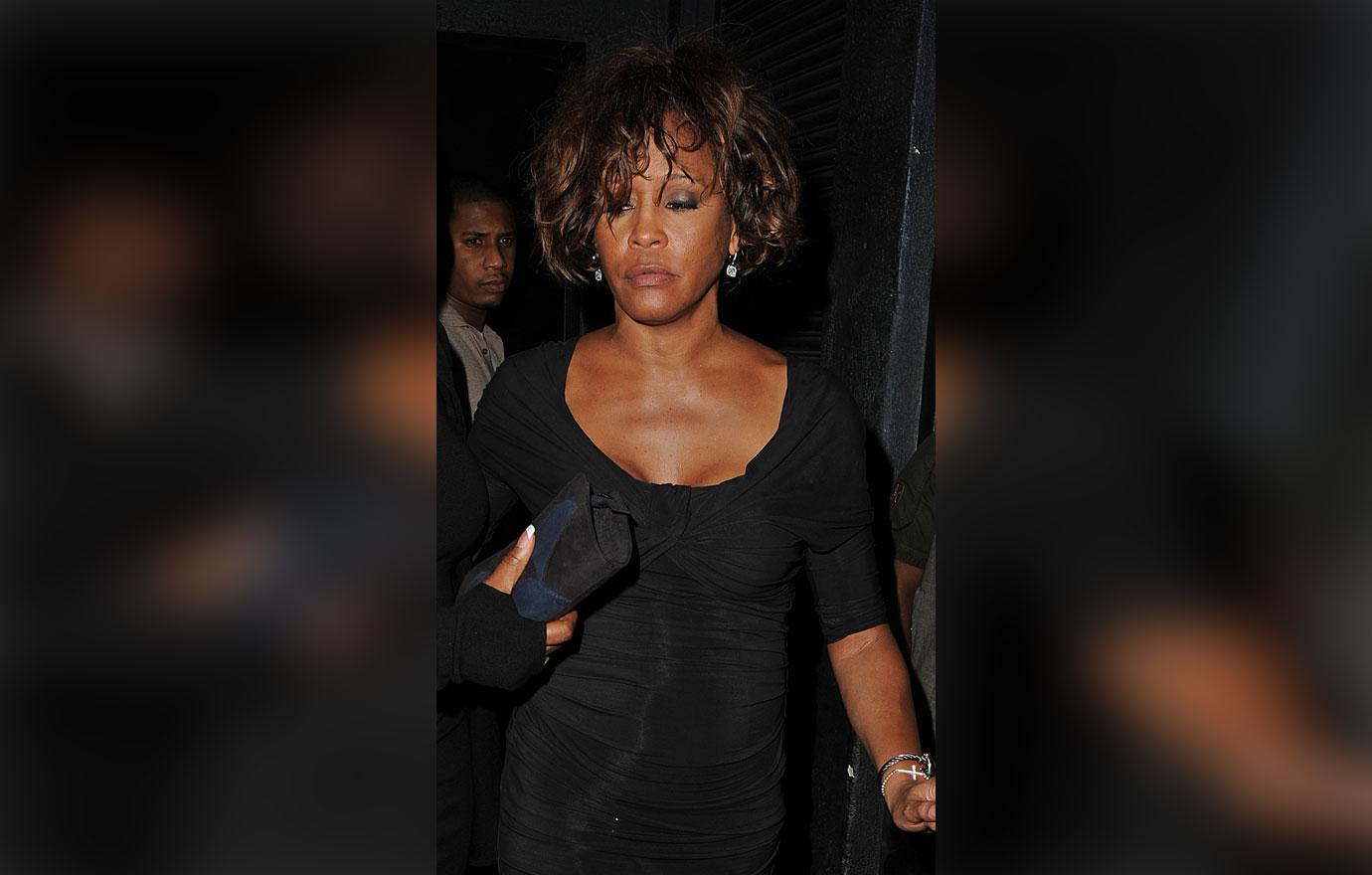 Earlier in 2000, Whitney reacted to the drugs her and husband Brown were doing while in Denver. The singer went into shock and started convulsing. Security guards had to ice Whitney down before she was taken to a medical center and treated under a false name.