Priscilla Presley Attends Drug Prevention Event After Daughter Lisa Marie's Trouble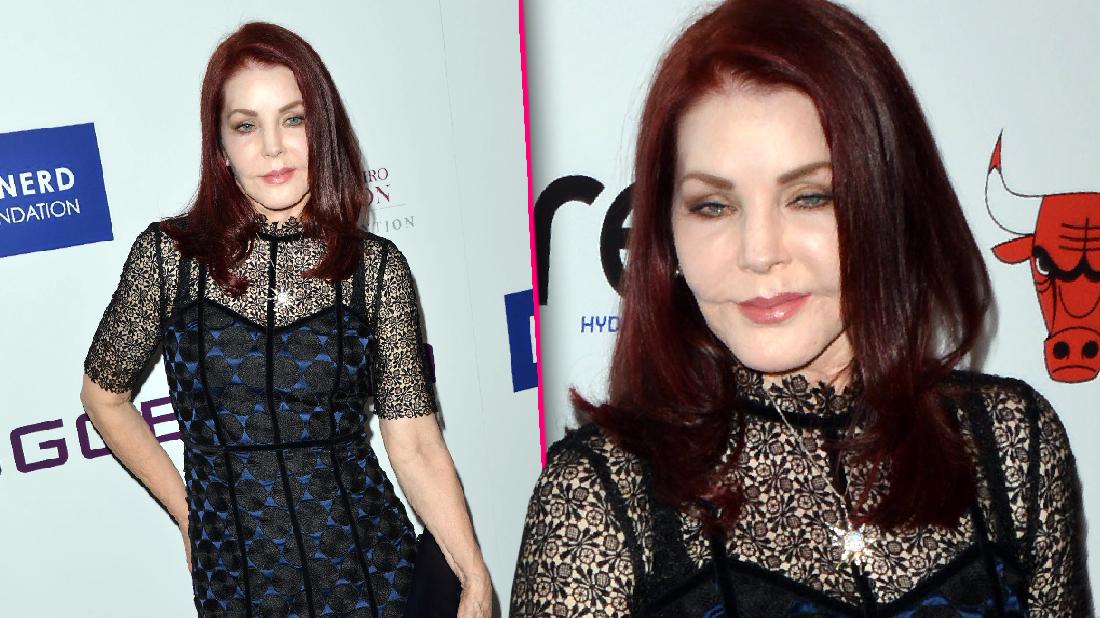 Priscilla Presley attended a drug abuse prevention charity event red carpet after her daughter Lisa Marie's recent trouble—and one of her horses dying at Graceland.
Elvis' former wife, 74, hit the Brent Shapiro Foundation for Drug Prevention Summer Spectacular Gala at the Beverly Hilton Hotel on Saturday night, September 21, in Beverly Hills, California.
Priscilla might have been thinking about her daughter, 51, when celebrating the foundation which works to help kids stay off drugs.
Article continues below advertisement
The charity has children from 11 to 17 years old agree with their parents to random, saliva-based drug testing. With every successful drug test each child receives rewards and those rewards increase as they remain in the program. At high school graduation, having remained drug-free throughout their "Brent's Club" membership, each child is rewarded a college scholarship.
Priscilla posed for photographers in a black lace dress as her red tresses touched her shoulders.
The Naked Gun actress' night out was probably a great breather for her.
As RadarOnline.com readers know, Max, one of the horses at the Elvis Presley Stable at Graceland recently passed away.
In commemoration of his death, Priscilla wrote a loving message via an Instagram post.
"After hearing the sad sad news from Graceland this morning that Max, one of our horses, had just passed, both my dogs Boz and little Ridley immediately rushed over to comfort me," Priscilla wrote.
"I will miss you Max tremendously. His story I will always hold dear to my heart."
Max's death, unfortunately, came amid ongoing concerns about her daughter Lisa Marie.
As Radar has reported, the King of Rock's daughter has been having battles with both drugs and finances.
She opened up about her battle with opioids in the foreword to a new book, "The United States of Opioids: A Prescription for Liberating a Nation by Harry Nelson.
Lisa Marie shared that she "fell prey to opioids" while recovering from childbirth. According to her, it "only took a short-term prescription of opioids..for her to feel the need to keep taking them."
Sources confirmed that Lisa Marie abused drugs and partied a lot in 2015 and 2016, and documents filed in her nasty divorce and custody battle with her fourth husband Michael Lockwood claimed she took 80 opiate pills every day, drank alcohol and stayed awake for 11 consecutive days.
She had family and friends worried she would "die like Elvis."
The star did a short stint in rehab in Los Angeles after her divorce filing, and was reported to have been doing "great," but most recent Radar reports claim Priscilla's concerns remain as she seeks help from the Church of Scientology.
"Lisa Marie was taking drugs again, and no one could get through to her," an insider said. "Priscilla saw how bad things were and did what she always does to save her daughter — turned to Scientology to get her back into line."
Scroll through Radar's gallery for more on Priscilla's public appearance and all she's gone through.
Back In Business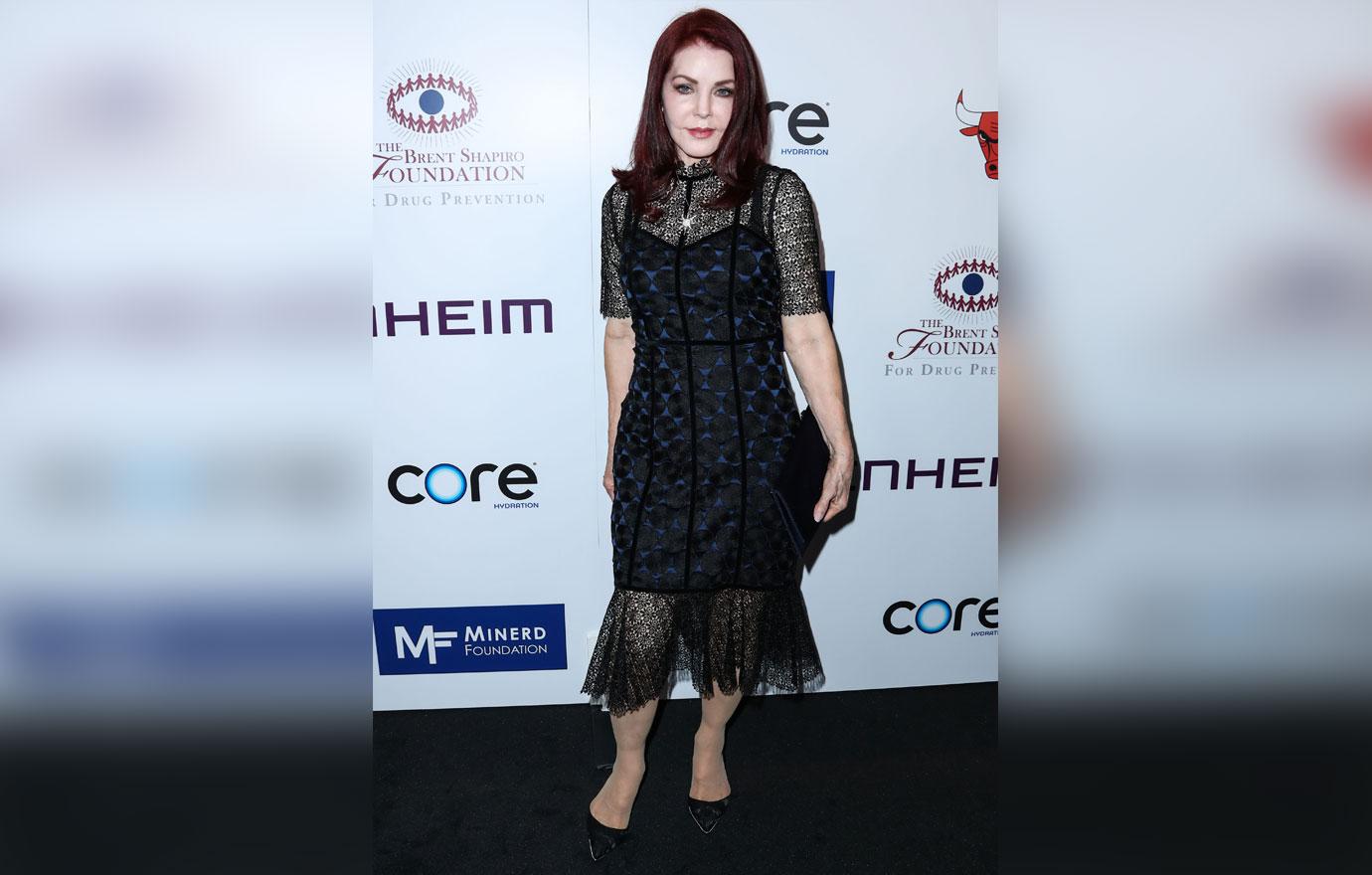 Priscilla Presley was out and about this weekend.
Article continues below advertisement
Graceland's Queen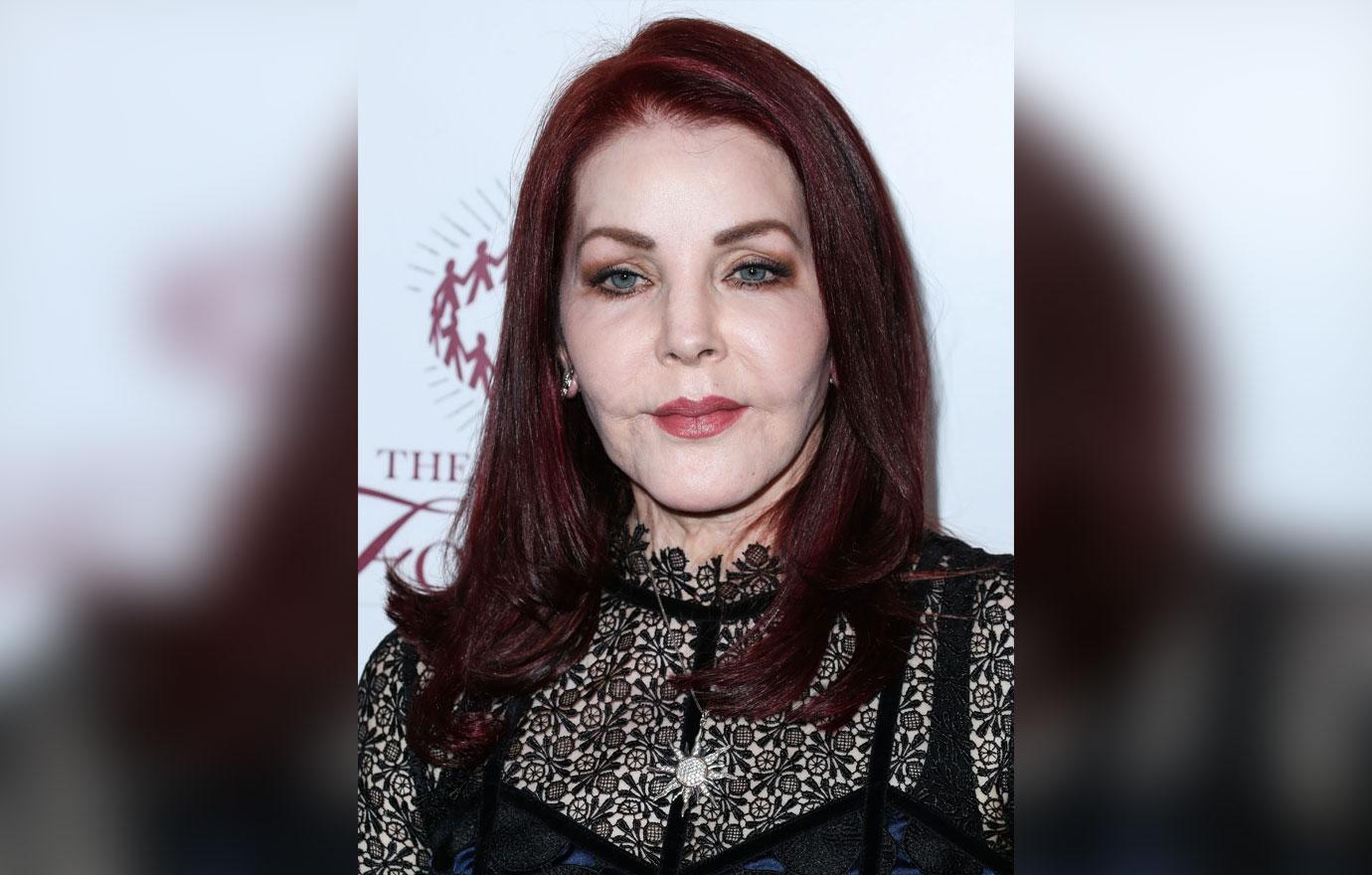 The former wife of Elvis Presley took to the red carpet, showing her body in a black lace dress.
Article continues below advertisement
Life's Bumps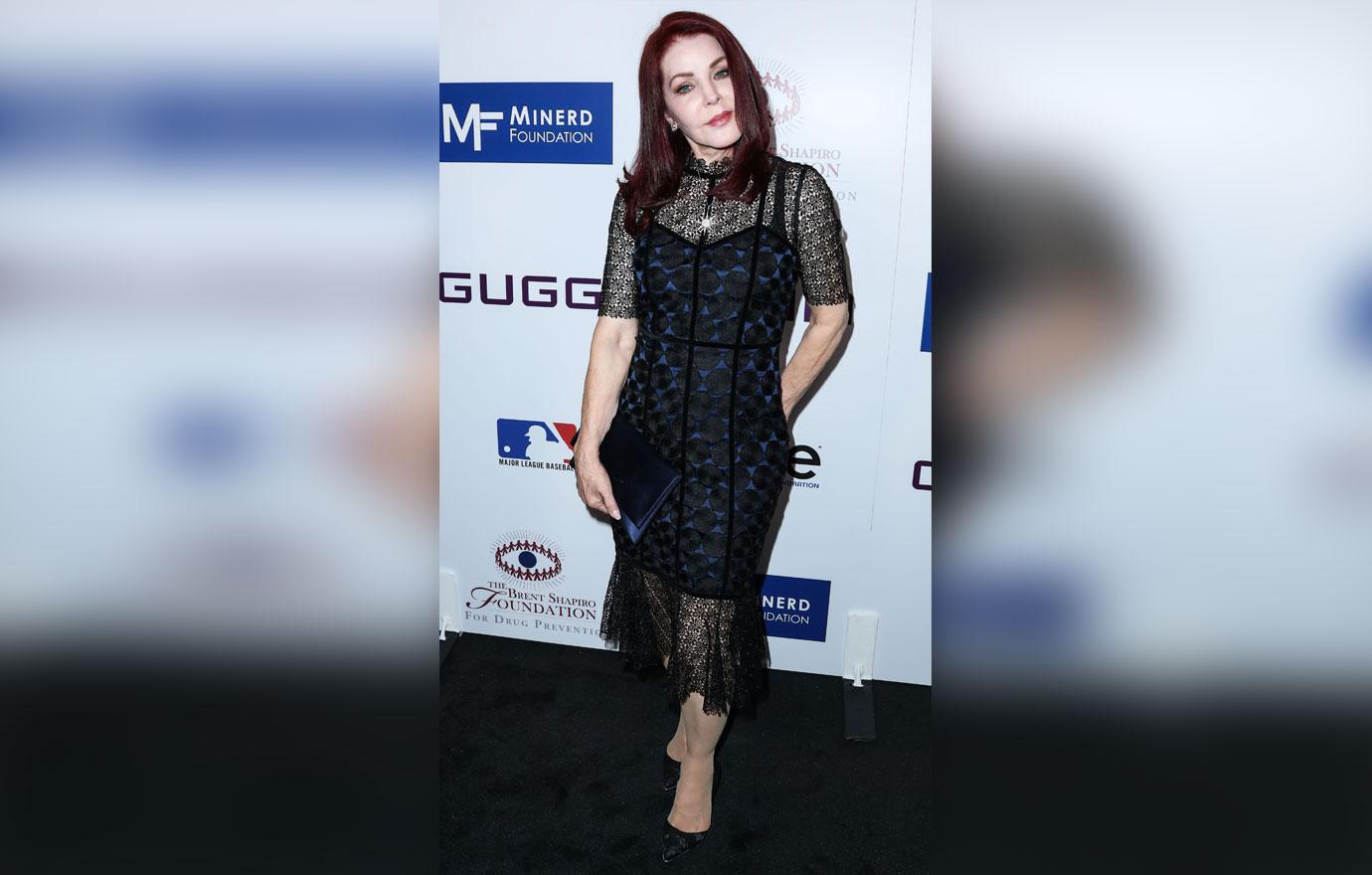 Priscilla has had a few obstacles to overcome in life, including her ex-husband Elvis' untimely death in 1977 at age 42.
Article continues below advertisement
Concerned Mom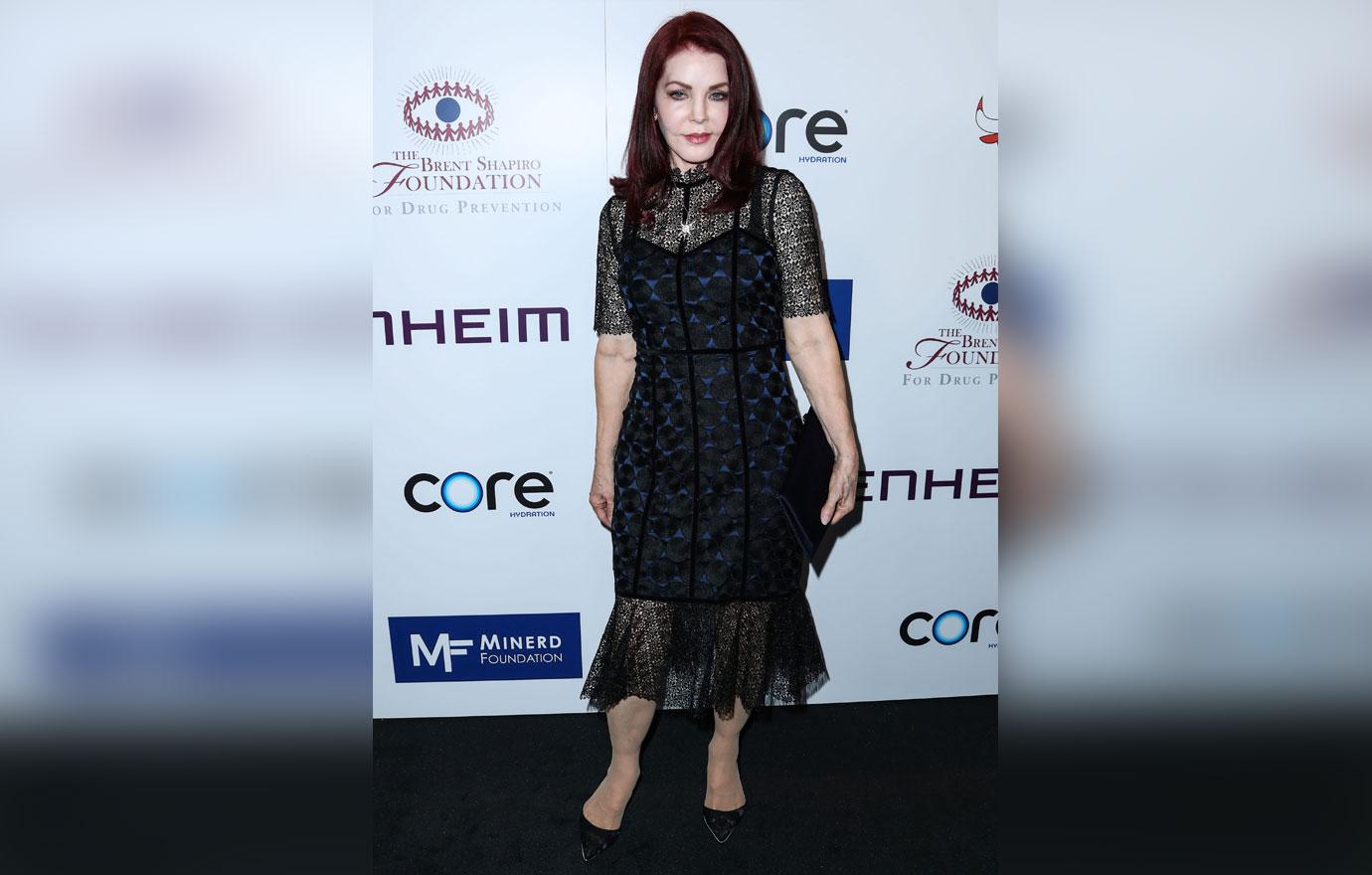 She has also been worried about her daughter's health.
Article continues below advertisement
Money Issues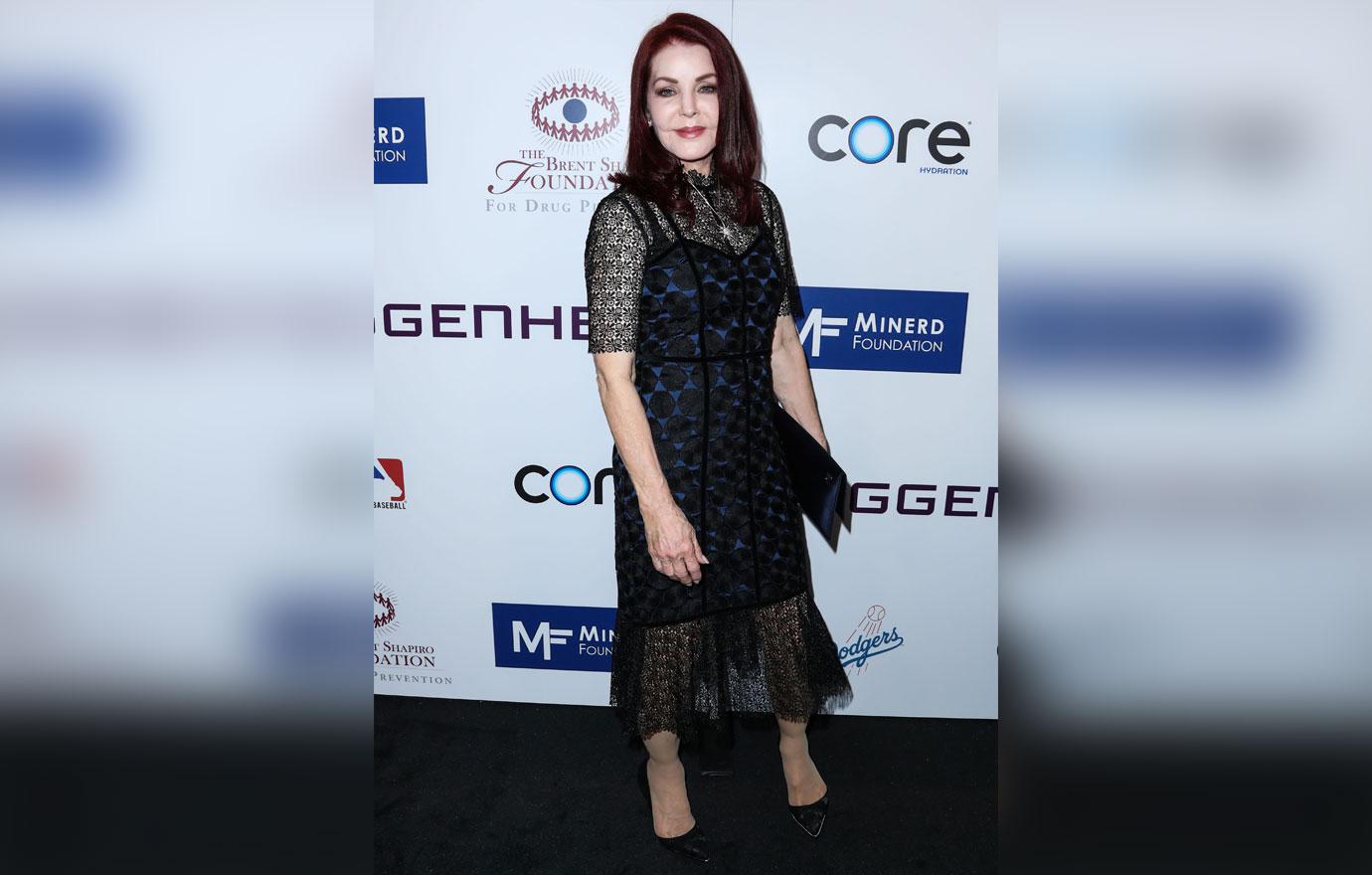 Incredibly, financial problems have plagued Lisa Marie and Priscilla has had to be her daughter's rock.
Article continues below advertisement
Trouble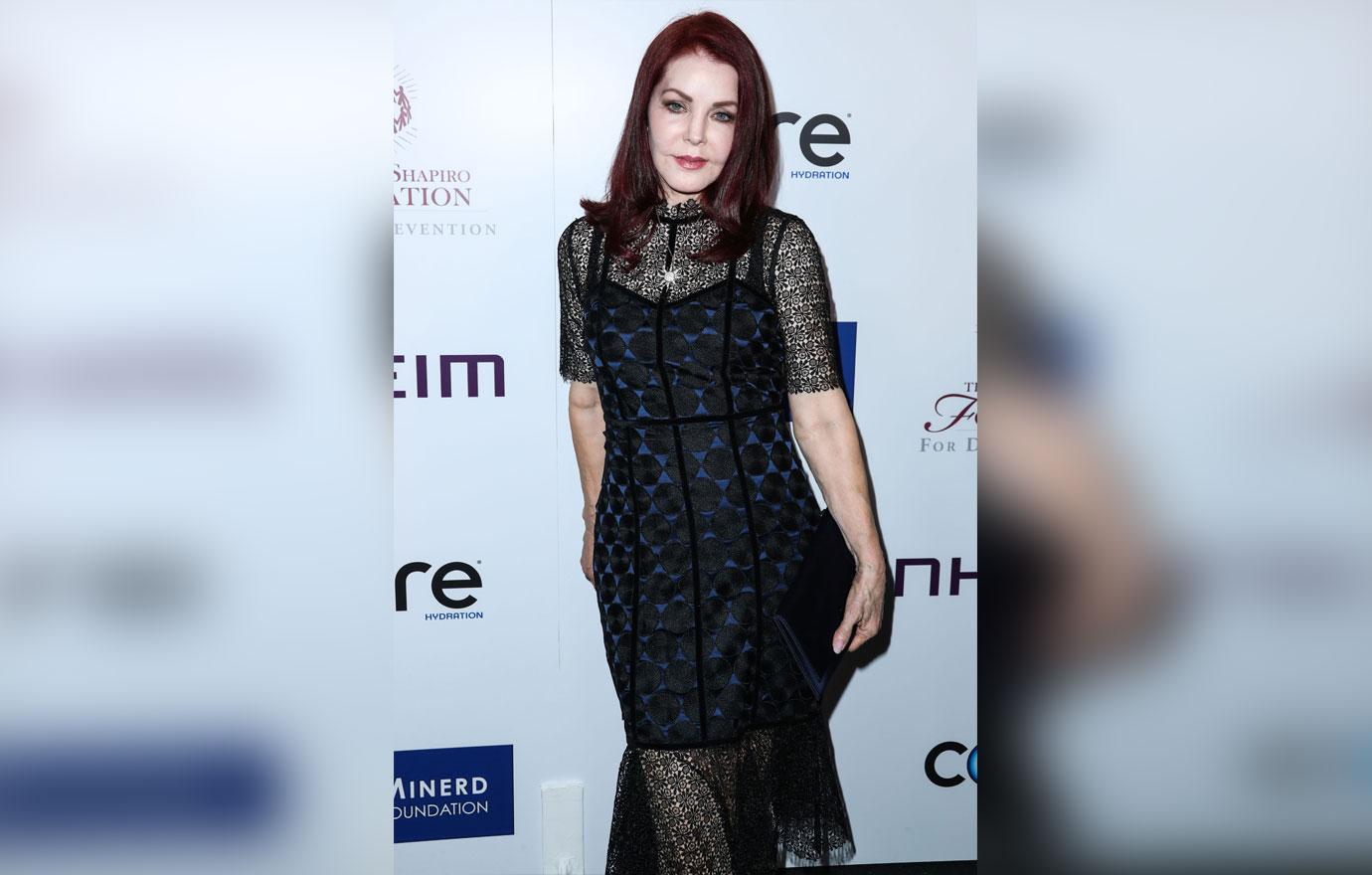 At one point, Lisa Marie reportedly had only $14,000 to her name following years of money trickery at the hands of her management team.
Article continues below advertisement
IOU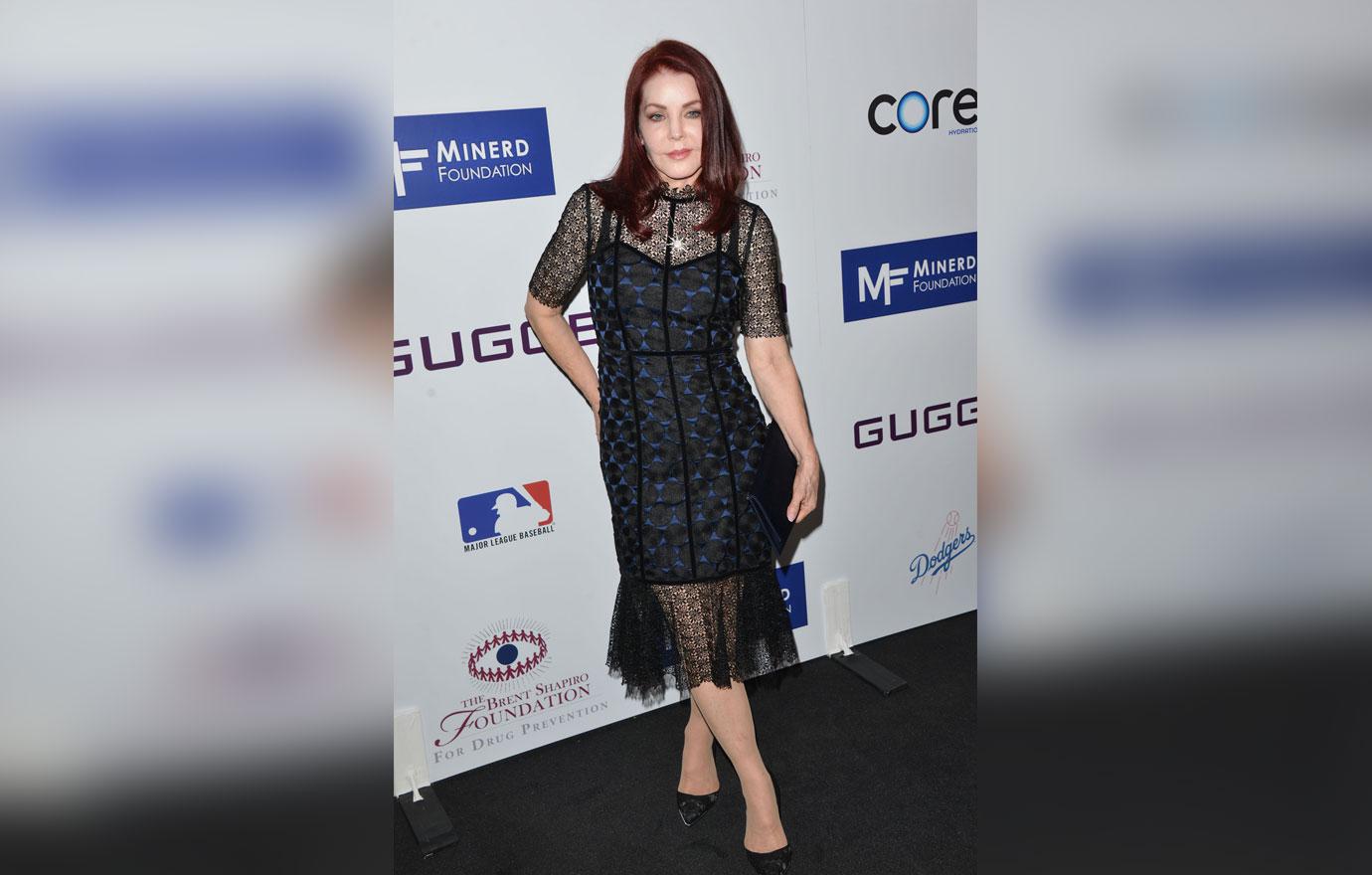 Elvis' girl also owed $500,000 credit card debt.
Article continues below advertisement
Mo Money, Mo Problems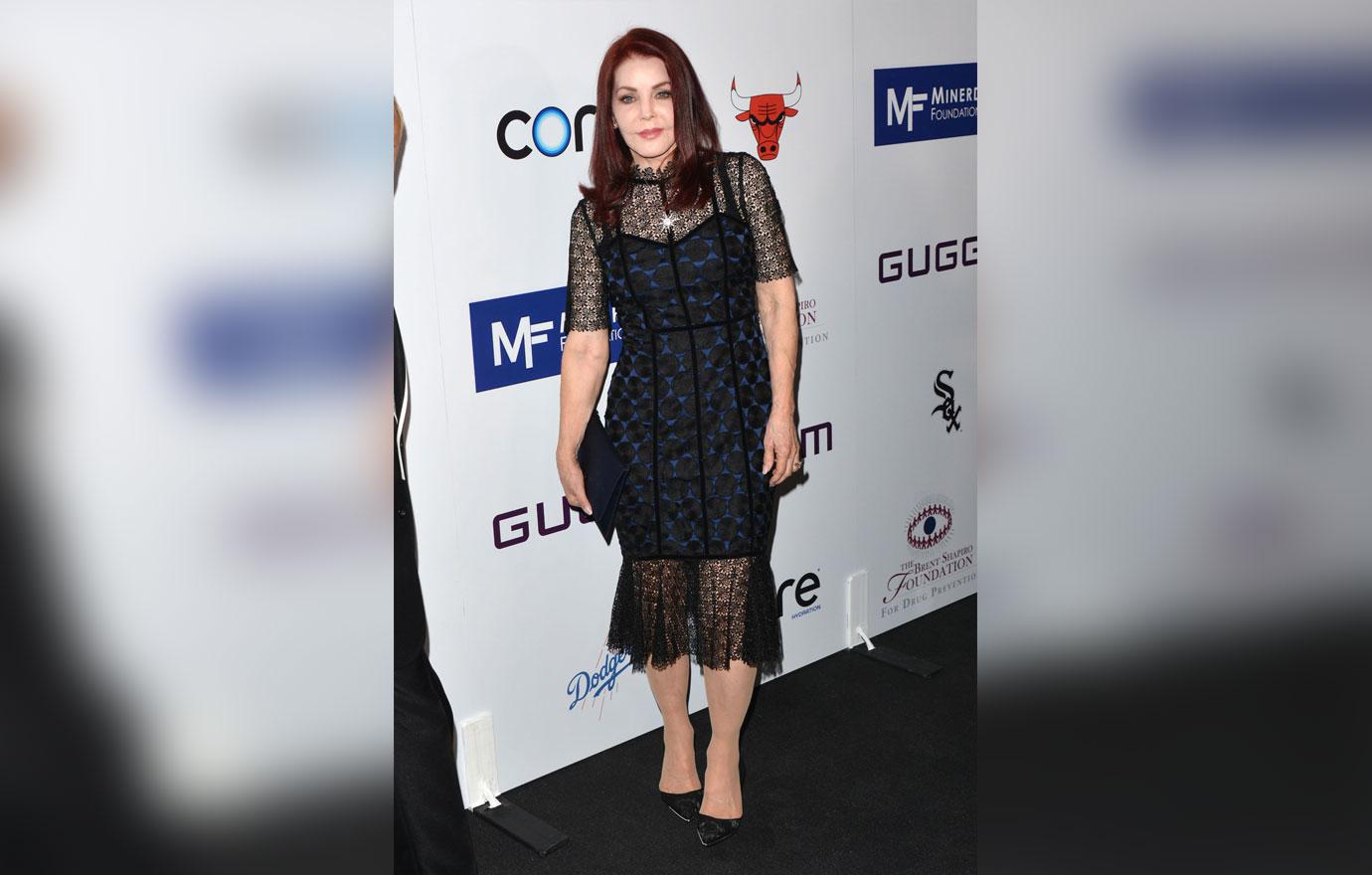 Last month, Radar reported that Lisa Marie was hit with a $400K tax lien -- but mom Priscilla continues to put forward a brave face.
Article continues below advertisement
Moving On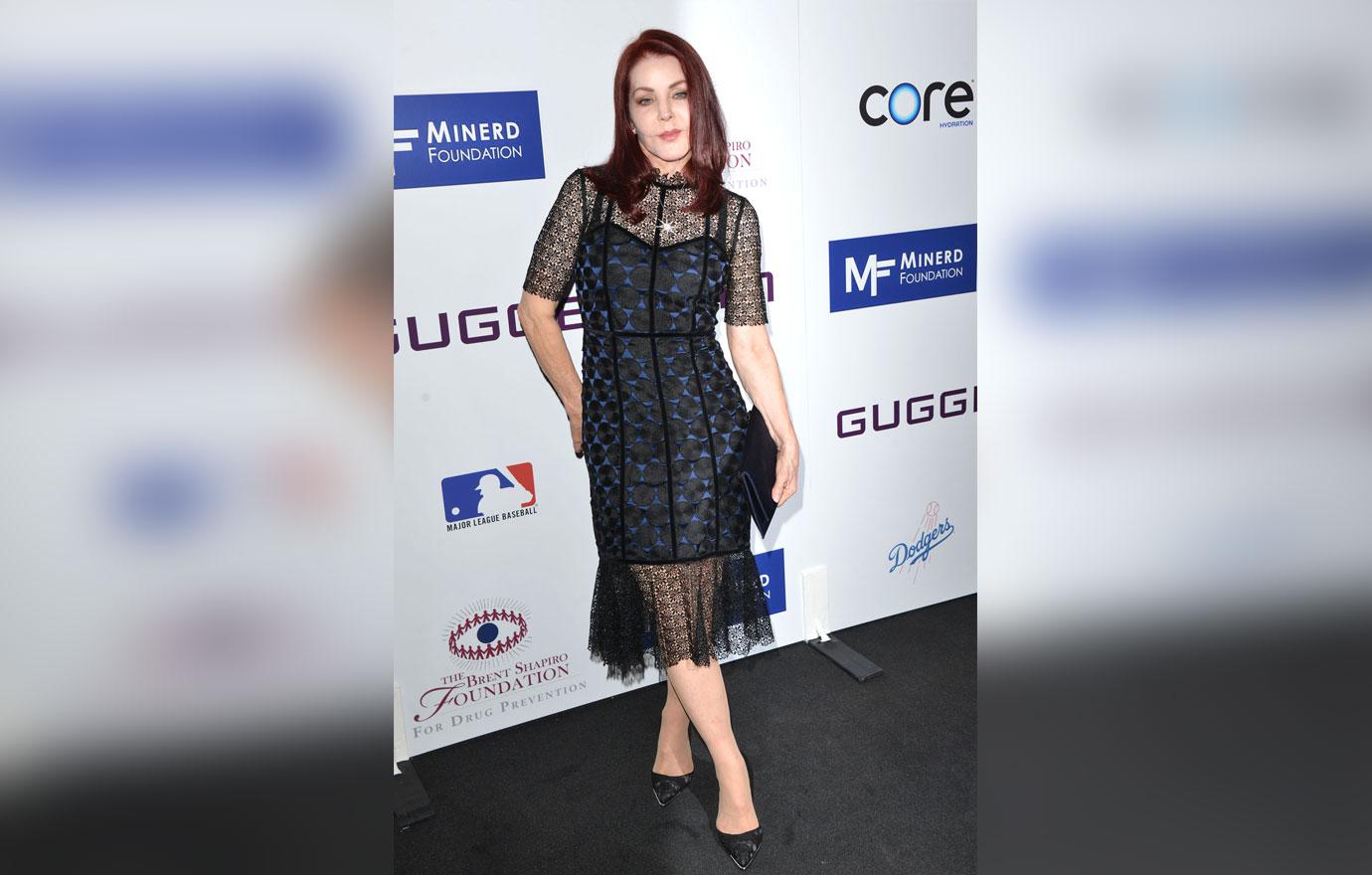 Priscilla gave her support to the Brent Shapiro Foundation this weekend.
Article continues below advertisement
Smiling Through Pain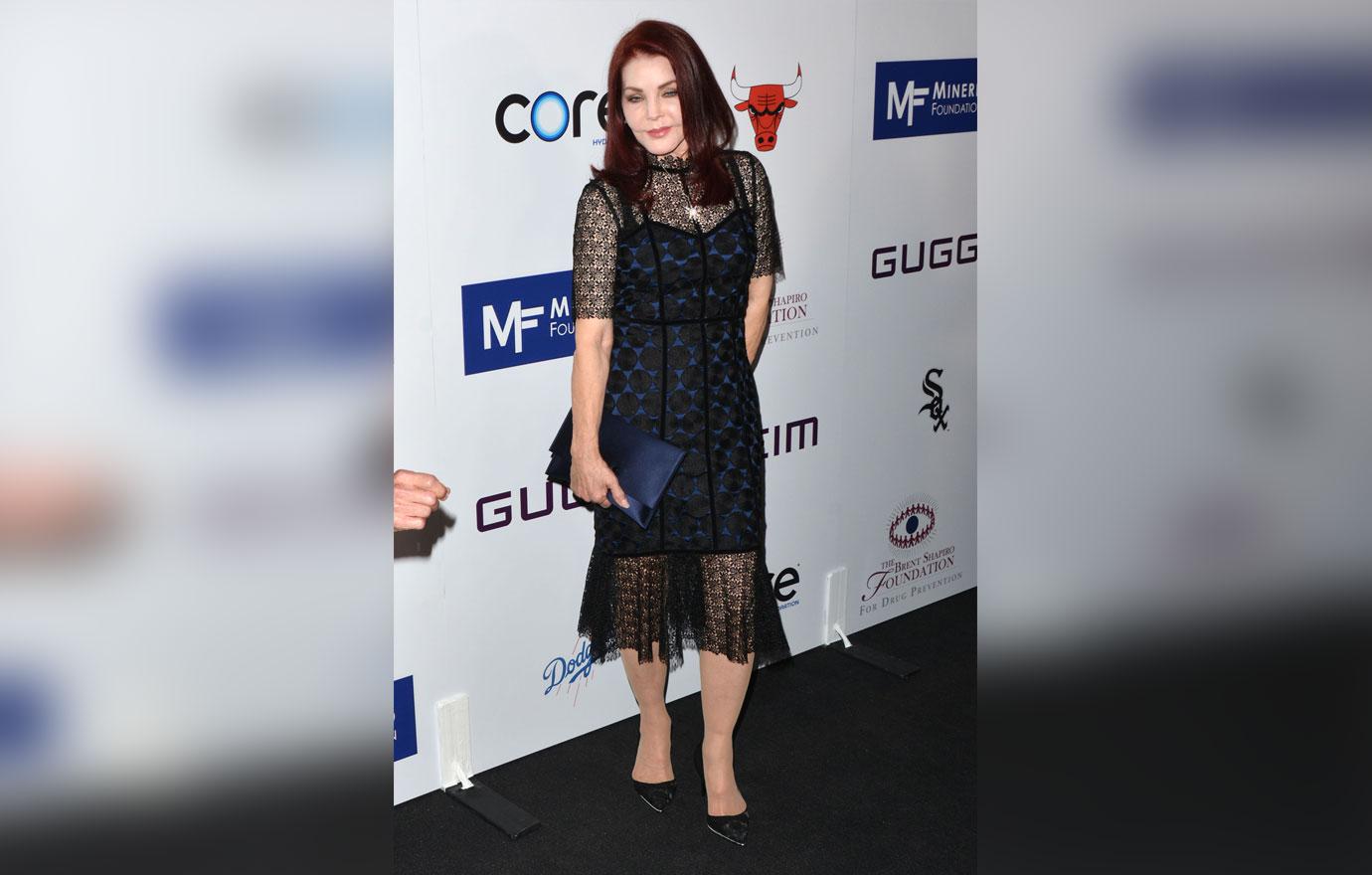 The actress was all smiles as she posed for the camera.
Article continues below advertisement
Always Prepared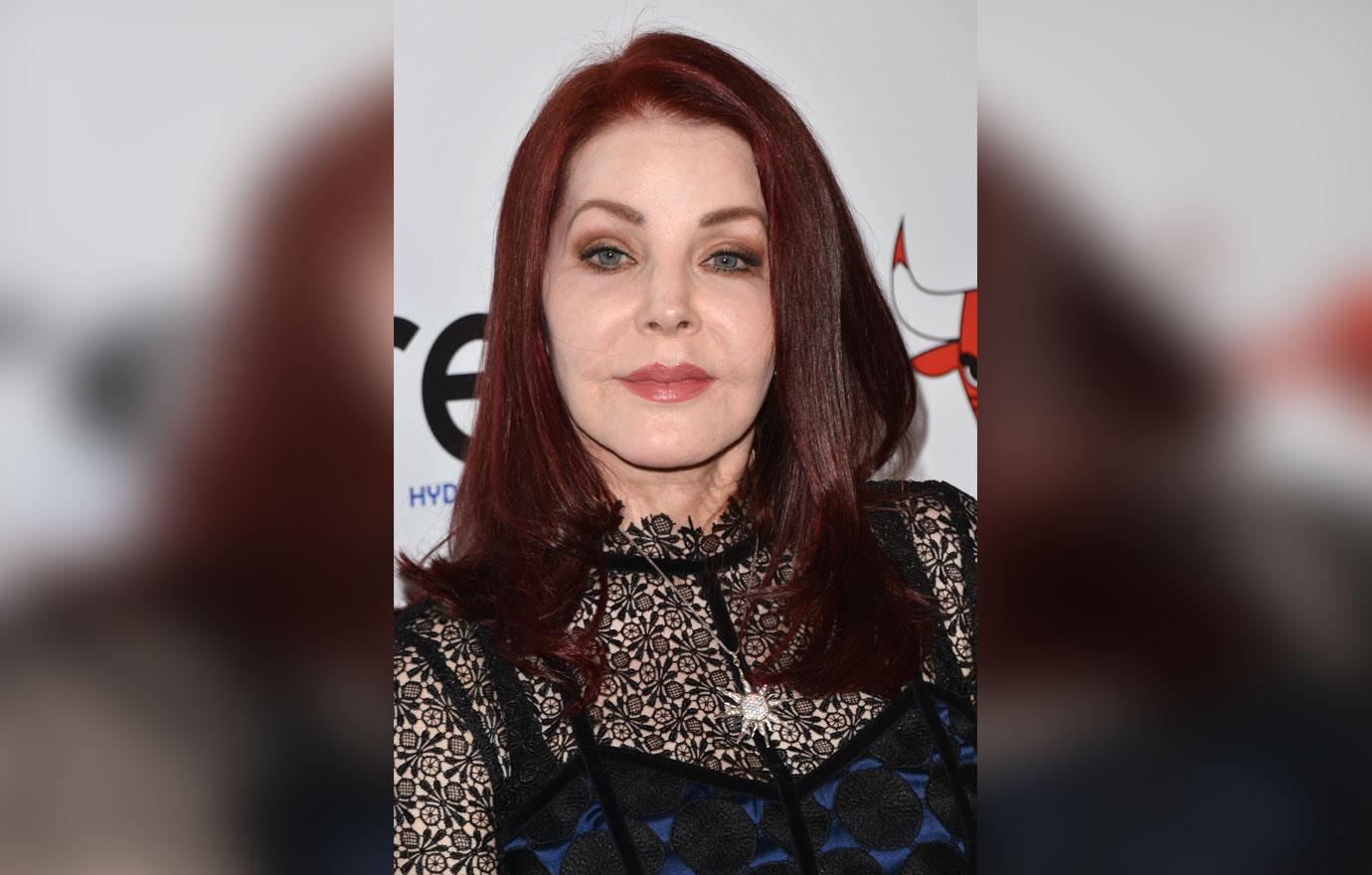 Priscilla seemed to thoroughly enjoy the night's festivities.