Desperate Measures! Priscilla Begs Scientology To Save Troubled Lisa Marie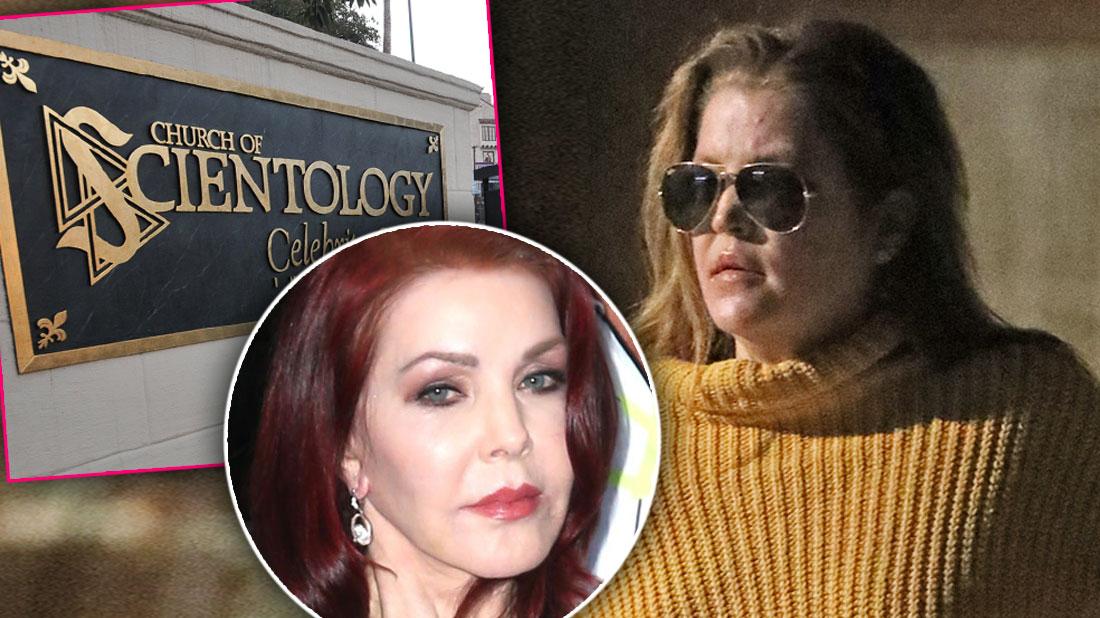 Desperate Priscilla Presley is begging the Church of Scientology to accept her troubled daughter, Lisa Marie, back into the fold, insiders claimed, so she can enroll in their notorious drug treatment program!
Scientology "shunned" drug-addled Lisa Marie in 2016, and sources said she hit rock bottom during her toxic custody and divorce battle with her estranged husband.
"Lisa Marie was taking drugs again, and no one could get through to her," an insider said. "Priscilla saw how bad things were and did what she always does to save her daughter — turned to Scientology to get her back into line."
Article continues below advertisement
As RadarOnline.com previously reported, documents filed in Lisa Marie's divorce and custody battle with fourth hubby Michael Lockwood claimed she took up to 80 opiate pills daily, swilled booze and stayed awake for 11 days straight.
When Lisa Marie stepped out in L.A. recently, the 51-year-old appeared badly bloated and nearly unrecognizable.
While a rep for Priscilla denied the claims, insiders said she and Lisa Marie's actress daughter, Riley Keough, have pleaded with Scientology bigwigs to accept her into their anti-drug program, Narconon.
Sources claimed Lisa Marie's 10-year-old twin girls, Harper and Finley, recently visited the church's Celebrity Center in Hollywood.
"Priscilla knows the church is looking to the next generation, which is why they're building up the profiles of Tom Cruise's kids Connor and Isabella and John Travolta's girl Ella Bleu," said an insider, insisting that "Elvis Presley's granddaughters would be an opportunity too good to miss!"
MORE ON:
Lisa Marie Presley
Article continues below advertisement
"Those girls are Lisa's way back in," said the insider. "Lisa never thought this day would come, but even she admits deep down that she needs help."
Scientology has helped Lisa Marie, who didn't respond to a request for comment, get clean in the past — when Priscilla put her aboard the church's ship, Freewinds.
"She was a troubled teen who had gotten involved with drugs," recalled former Freewinds crew member Scott Campbell, 56, who was serving with Scientology's Sea Org at the time. "Priscilla wanted to put her there to get into an environment where she didn't have access to that kind of stuff."
The insider added: "Scientology trades on celebrity. To have the full set of Elvis' blood relatives in the fold is too good an opportunity for them to pass up. And imagine the success story they could tell if they got Lisa Marie clean!"