Elvis Presley's Secret Child Bride Revealed!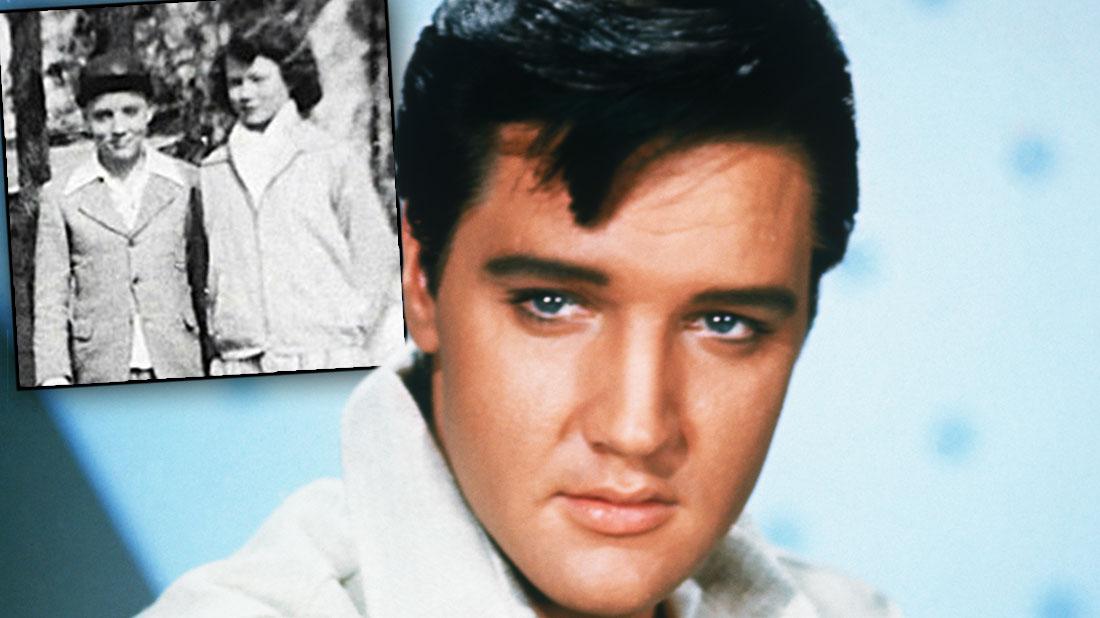 Elvis Presley had a secret first bride-to-be long before he met Priscilla Presley!
The "Hound Dog" hip-twister had a big case of puppy love for Mary Magdalene Morgan when they were tweeners in Tupelo, Miss. — years before his voice captivated the nation and turned him into a rock 'n' roll star.
The "Can't Help Falling in Love" singer was so smitten he even obtained a marriage license from the County of Pontotoc as a sign of his commitment.
Article continues below advertisement
"I think they did it as a bit of a joke to shock both our families," said Morgan's eldest son, Gary Kitchens, 61. "I mean, they were so young, but to them it was a pledge of their love for one another."
"They both came from really poor backgrounds and just being with one another was a comfort for them," he added.
The lovebirds were inseparable from the ages of ten to 13, but were torn apart when Elvis' father, Vernon, ran afoul of the law and the Presleys fled to Memphis, Tenn.
"My mom was heartbroken when Elvis and his family left Tupelo," Kitchens said. "For years she would go to the spot where he carved the words 'Love Forever' in a tree. For my mom that was very true!"
Morgan got a glimpse of the future when Elvis won fifth place in a radio talent contest by singing "Old Shep" to a crowd of hundreds at the Mississippi-Alabama Fair and Dairy Show.
"One time in the early 1970s, Mary reached out to Elvis in Las Vegas, but he got her letter too late and they missed meeting up," said Kitchens.
Article continues below advertisement
He said she was devastated to hear that Elvis, only 42 years old, had died of a heart attack on August 16, 1977.
"She was inconsolable — it was like a piece of her died that day," Kitchens revealed. "My mom wished Elvis could have been saved and felt sad he had become nothing like the fun-loving and carefree young guy she knew."
Mary died in 2012 at age 77 after an illness.
"She never forgot Elvis!" said her son.