Exclusive
Elvis Presley's Dark Side Revealed: His Secret Hell Of Porn, Drugs & Violence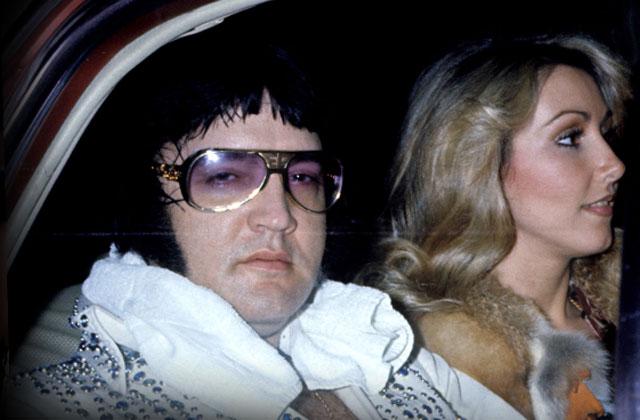 Article continues below advertisement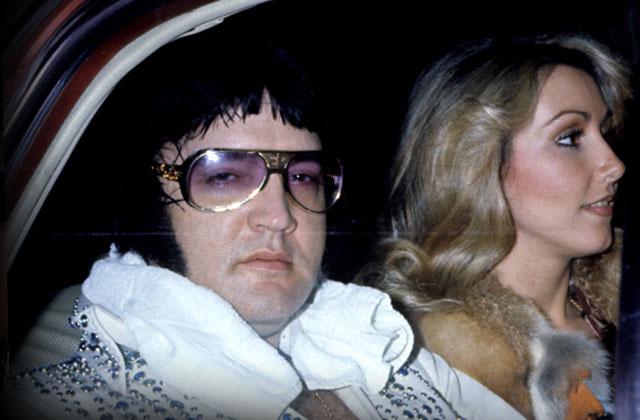 Elvis Presley With Girlfriend Linda Thompson Arrive At Hotel After Concert – March 21, 1976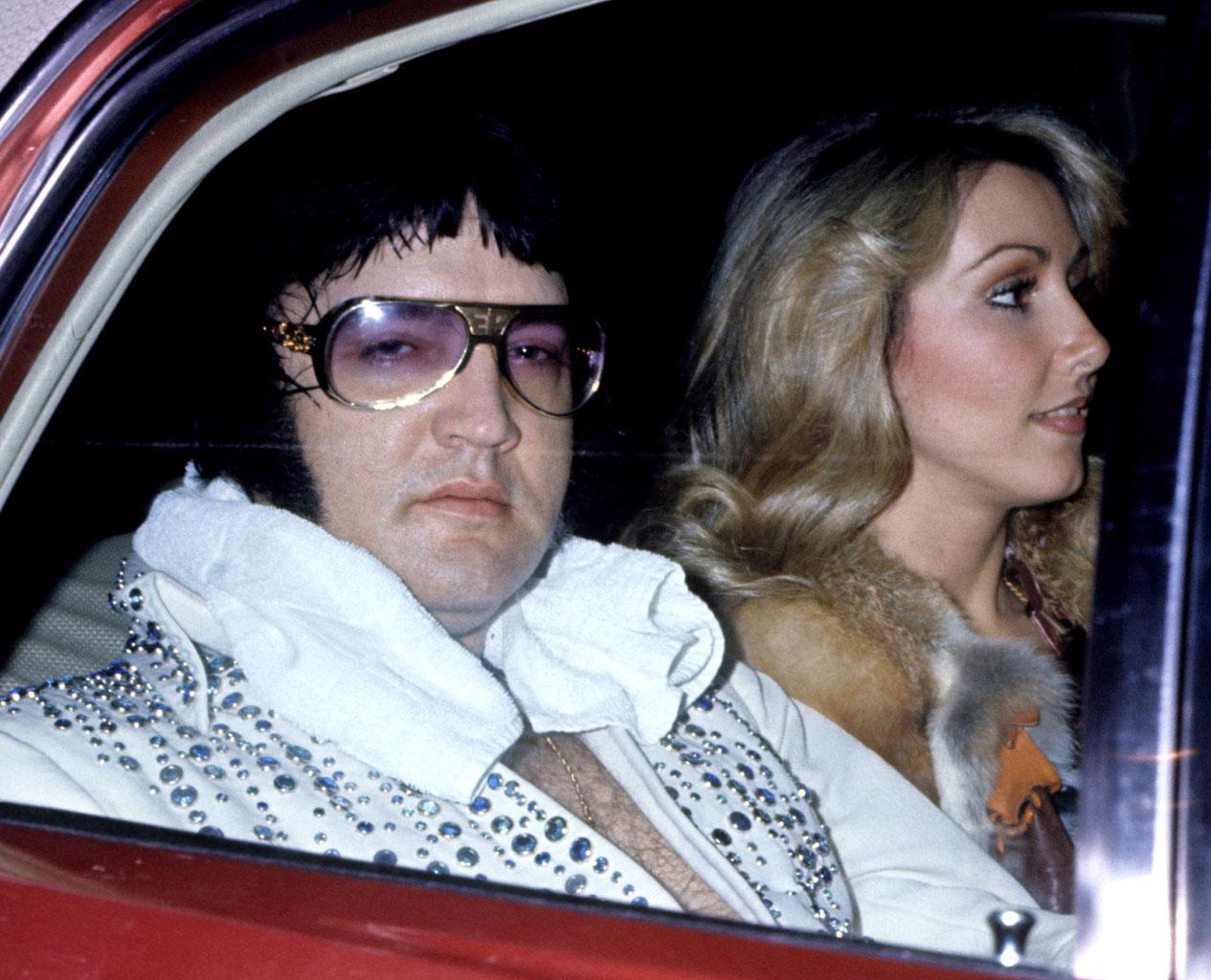 Just a few weeks after meeting at a Memphis theater in 1972, Presley whisked new girlfriend Thompson, then just a 22-year-old student and pageant queen, away to Las Vegas. In his hotel room, she noticed at least a dozen prescription pill bottles at the side of the bed. "He looked around, so used to seeing the bottles, he apparently didn't even notice them anymore, and he had to stare at them for a moment before he formulated an answer," she writes, adding that he claimed he had been sick. "I believed him, because, at that point, I had no reason not to."
Muhammad Ali's Celebrity Fight Night XXII – Backstage And Audience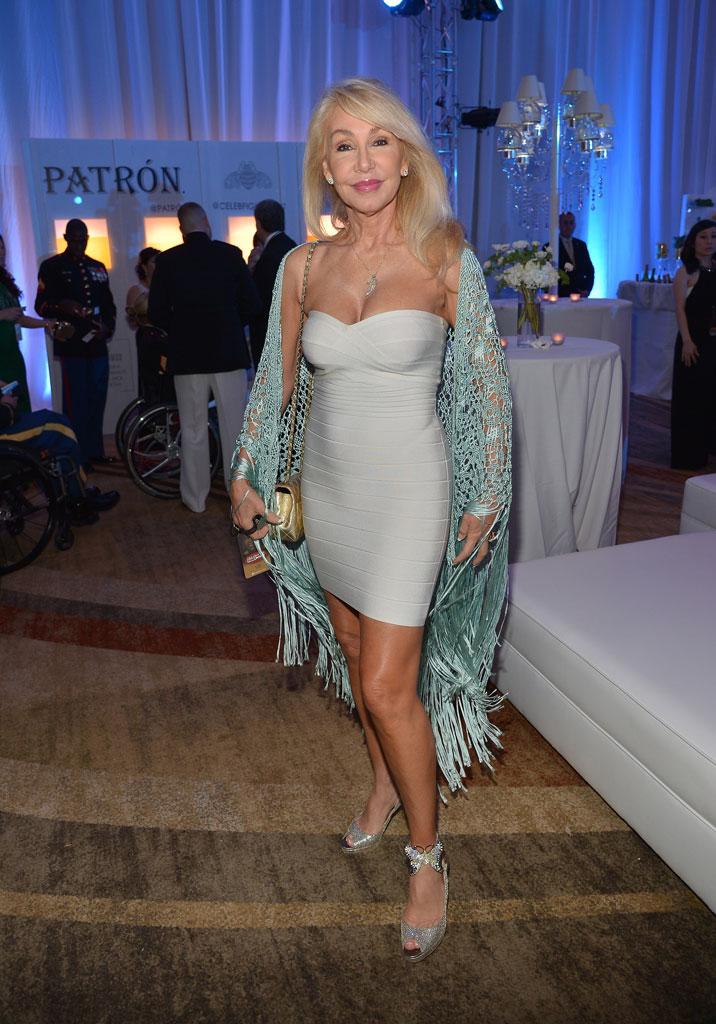 Weeks into their relationship, Presley admitted he was a "jealous mother***er," Thompson claims. "I don't ever want to see you looking at another man. I don't want to see you talk about another man," she says he told her.
Article continues below advertisement
Elvis Presley Sighted at ABC Studios – April 1, 1968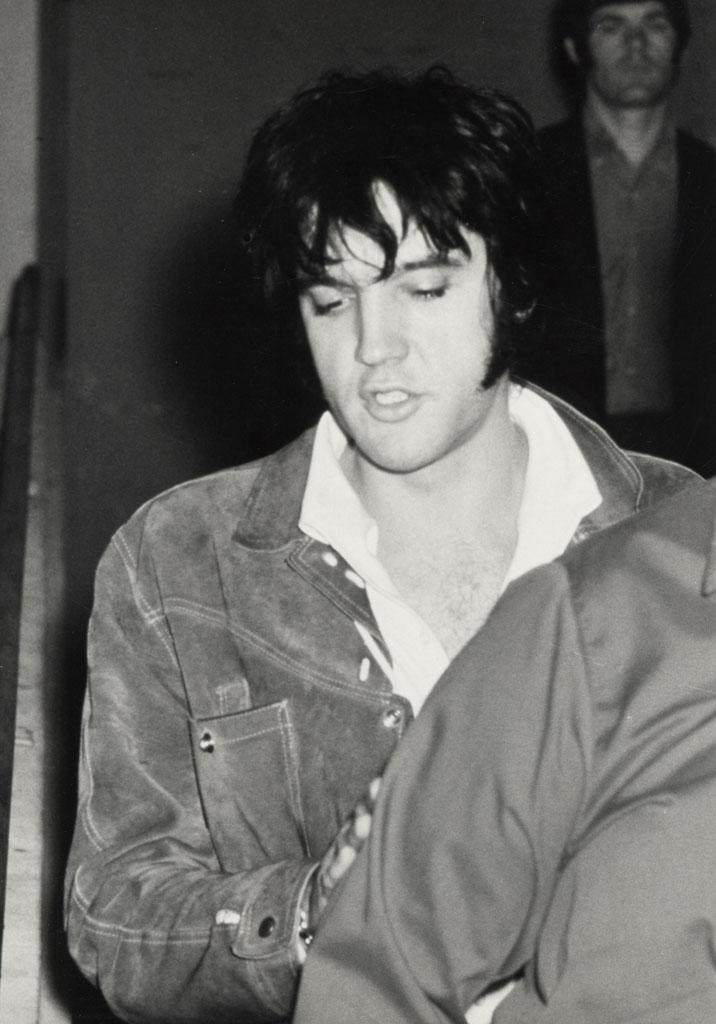 One day, Presley picked up one of his many guns and shot a bullet through Thompson's bathroom— while she was standing nearby! It missed her by just inches, she claims. "What the hell were you doing?" she says she yelled. "You could have killed me!" He later apologized.
Article continues below advertisement
1956, Memphis, Elvis Presley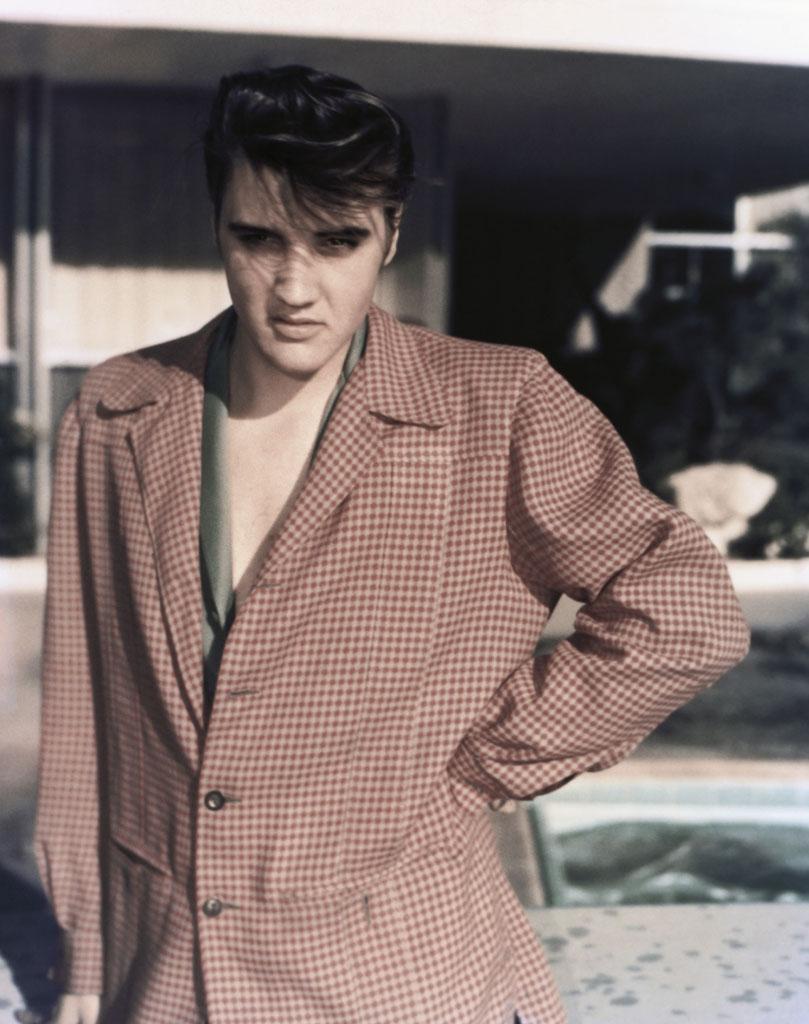 During a visit to a dentist's office in Los Angeles, Thompson says she witnessed Presley taking "handfuls" of pills and stuffing them into his pockets. At that point, she claims she knew he took meds to sleep, wake up, and go on stage.
Article continues below advertisement
National Academy of Recording Arts and Sciences Luncheon – December 4, 1991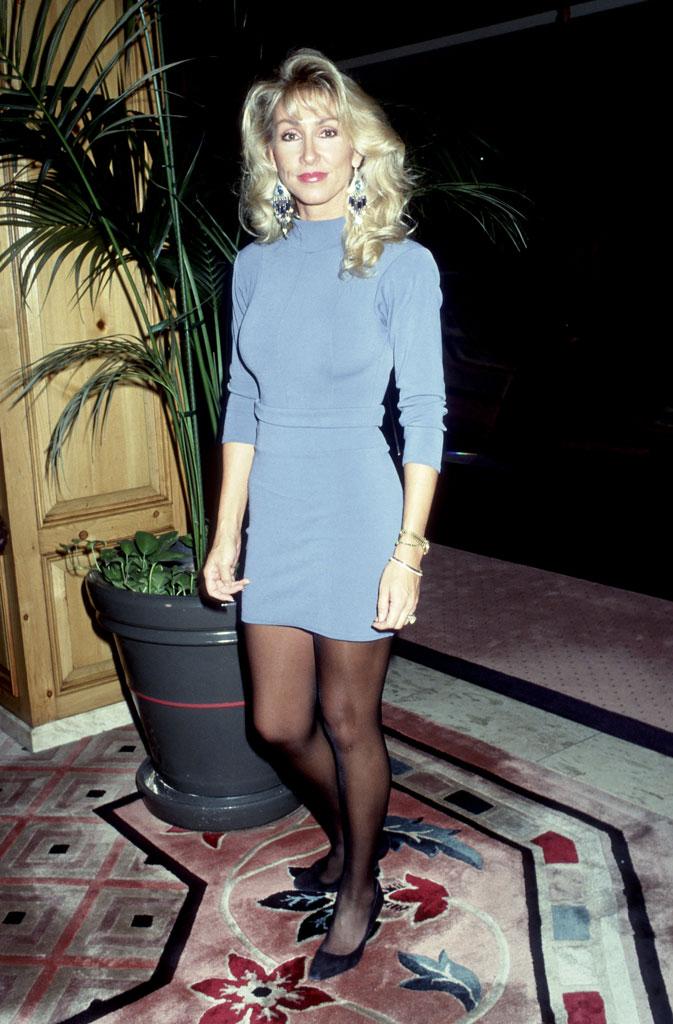 Thompson, who had been a virgin before she met Presley, was shocked by her boyfriend's porn collection. He played adult film The Devil in Miss Jones for her, and laughed when she was shocked by the onscreen sex acts. "I guess I was too much of a Goody Two-shoes at the time to get into it like Elvis may have hoped I would," she writes.
Article continues below advertisement
Elvis Presley in 1975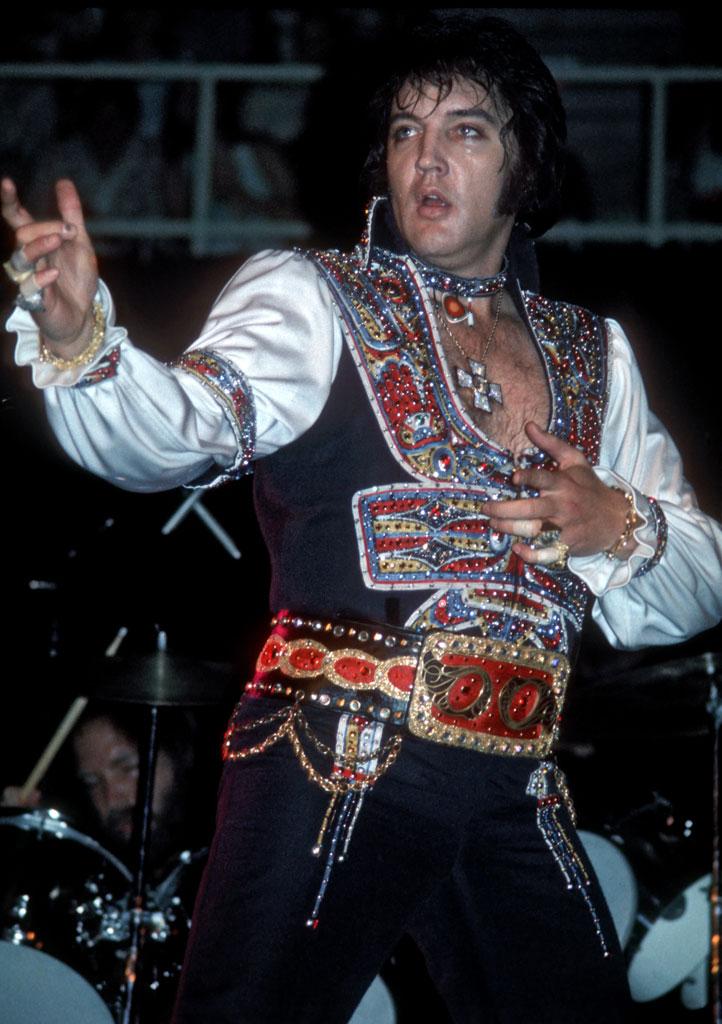 Thompson first noticed Presley's violent side when he "slapped and punched" a former member of his entourage whom he believed had stolen "personal" Polaroids of an ex-girlfriend "engaged in a simulated sex act with another woman," she writes. "We all knew how dangerous Elvis's rage could be."
Article continues below advertisement
Elvis Presley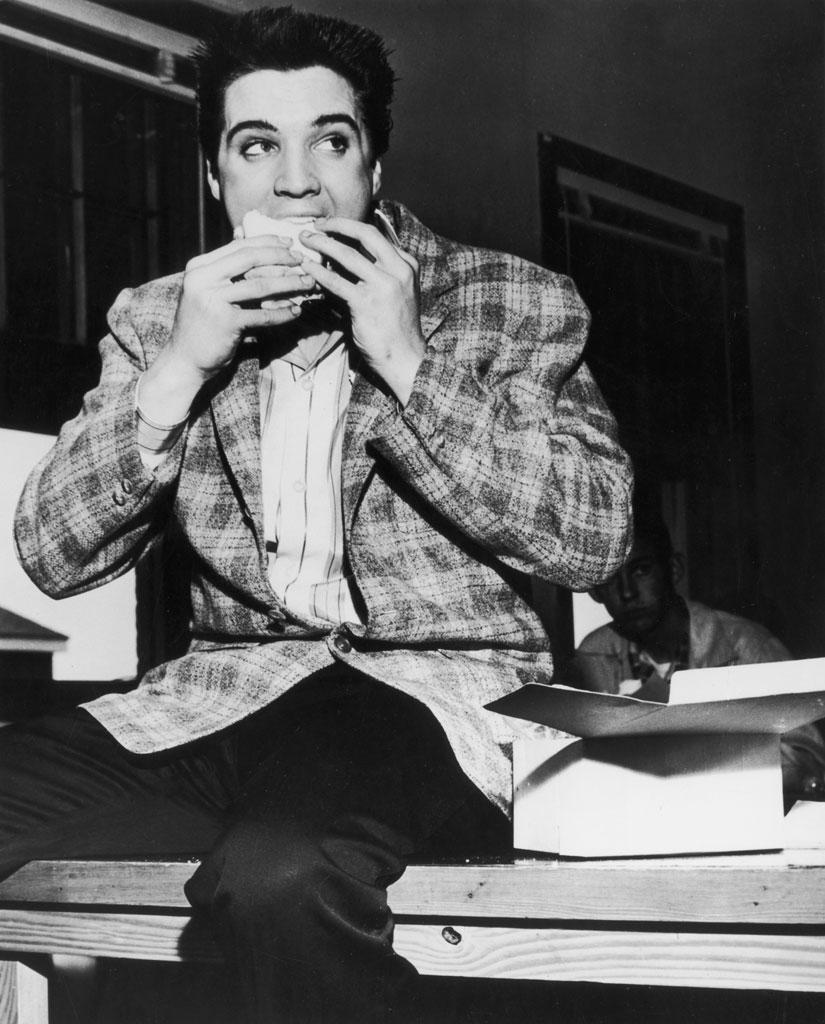 Presley's lust for sex and pills was matched by his insatiable appetite for food. "Whenever he asked me to cook for him, I made sure to prepare a pound of bacon, a six-egg omelet, and five or six pieces of toast. It was like cooking for an army," she recalls in awe. He sometimes would even eat an entire box of Eskimo Pies ice cream bars.
Article continues below advertisement
Elvis Presley on the set of his film "Love Me Tender"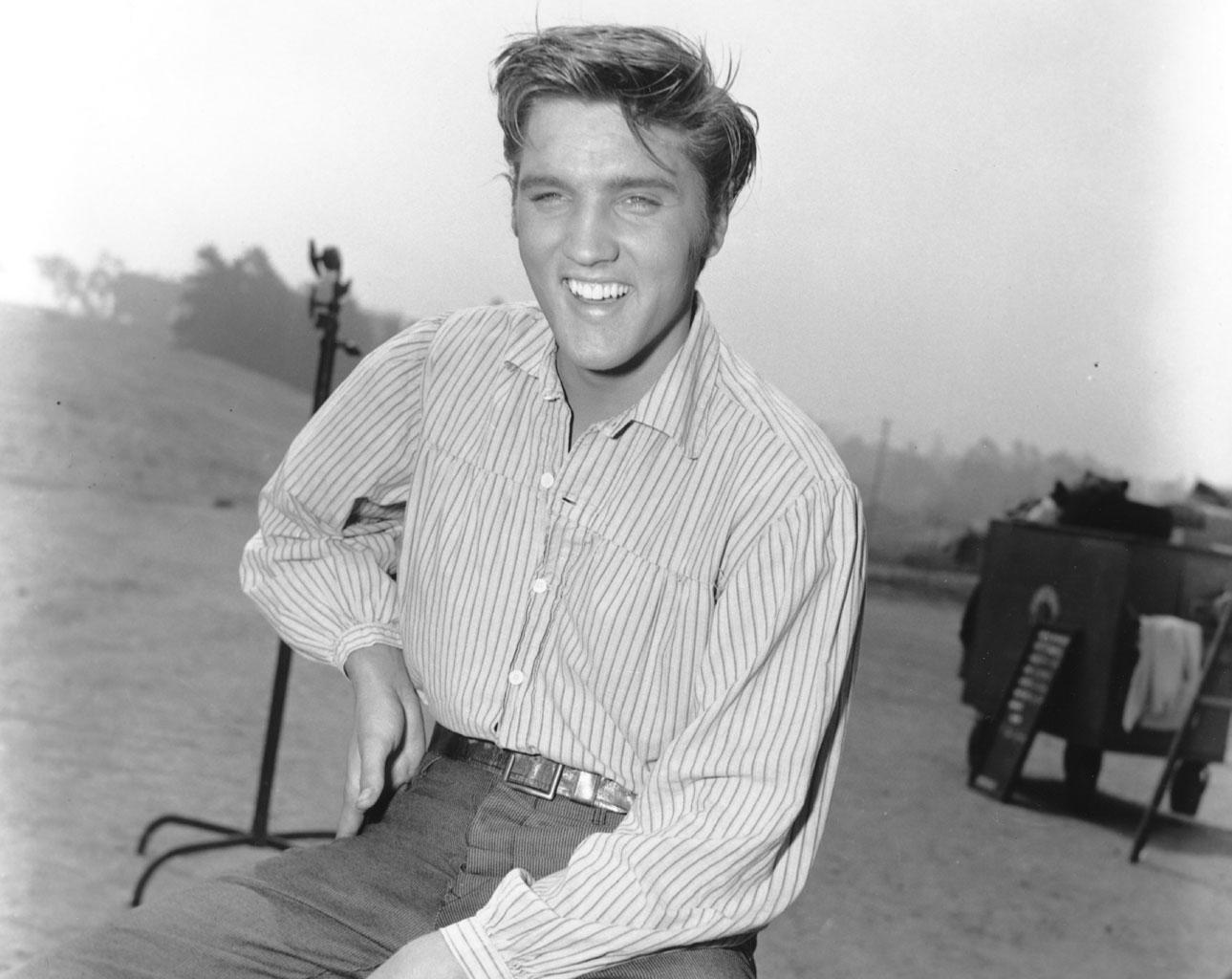 While under the influence of drugs, an unsteady Presley once showed off his Samurai sword moves on a motionless Thompson, who feared for her life. "I don't think I breathed at all for at least 60 seconds, knowing as I did that his capabilities were impaired because of the drugs," she says. "But he was as good as his word, and he didn't so much as scratch me, or even touch me."
Article continues below advertisement
Linda Thompson Portrait Session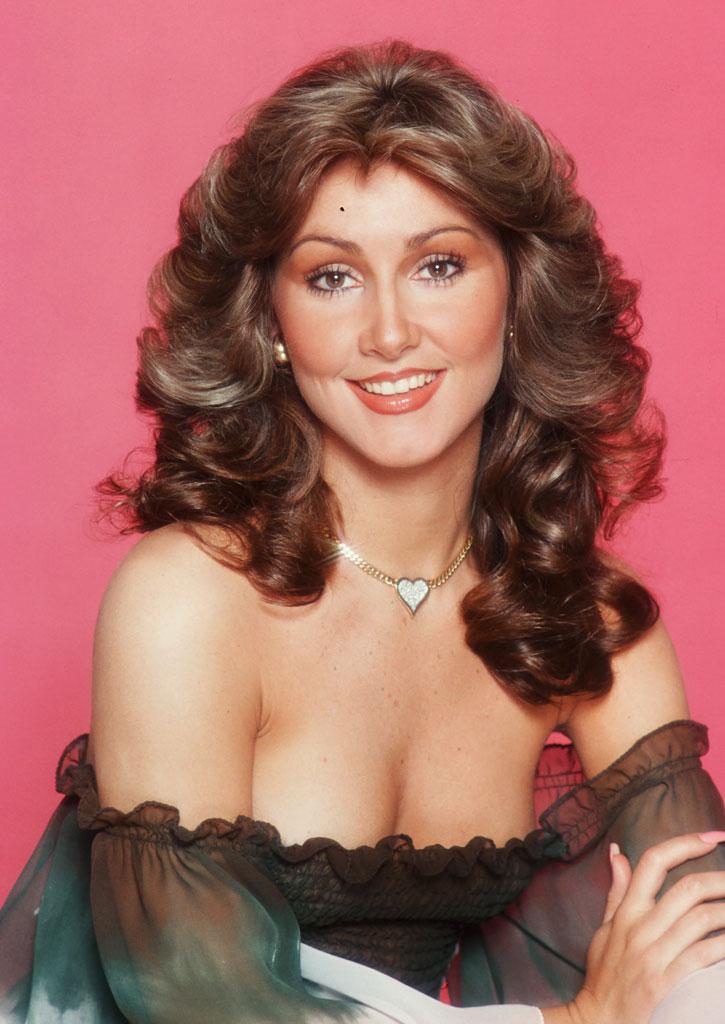 One day, Thompson agreed to give Presley a shot of vitamin B into his behind— and was shocked by the "disturbing" sight of his naked buttocks. "Clearly these types of injections were something he'd been doing for a long time, long enough to give him scar tissue that had formed into hard knots," she says. "I knew enough by this point to understand that he hadn't always been getting injected with vitamins."
Article continues below advertisement
Elvis Presley At A Press Conference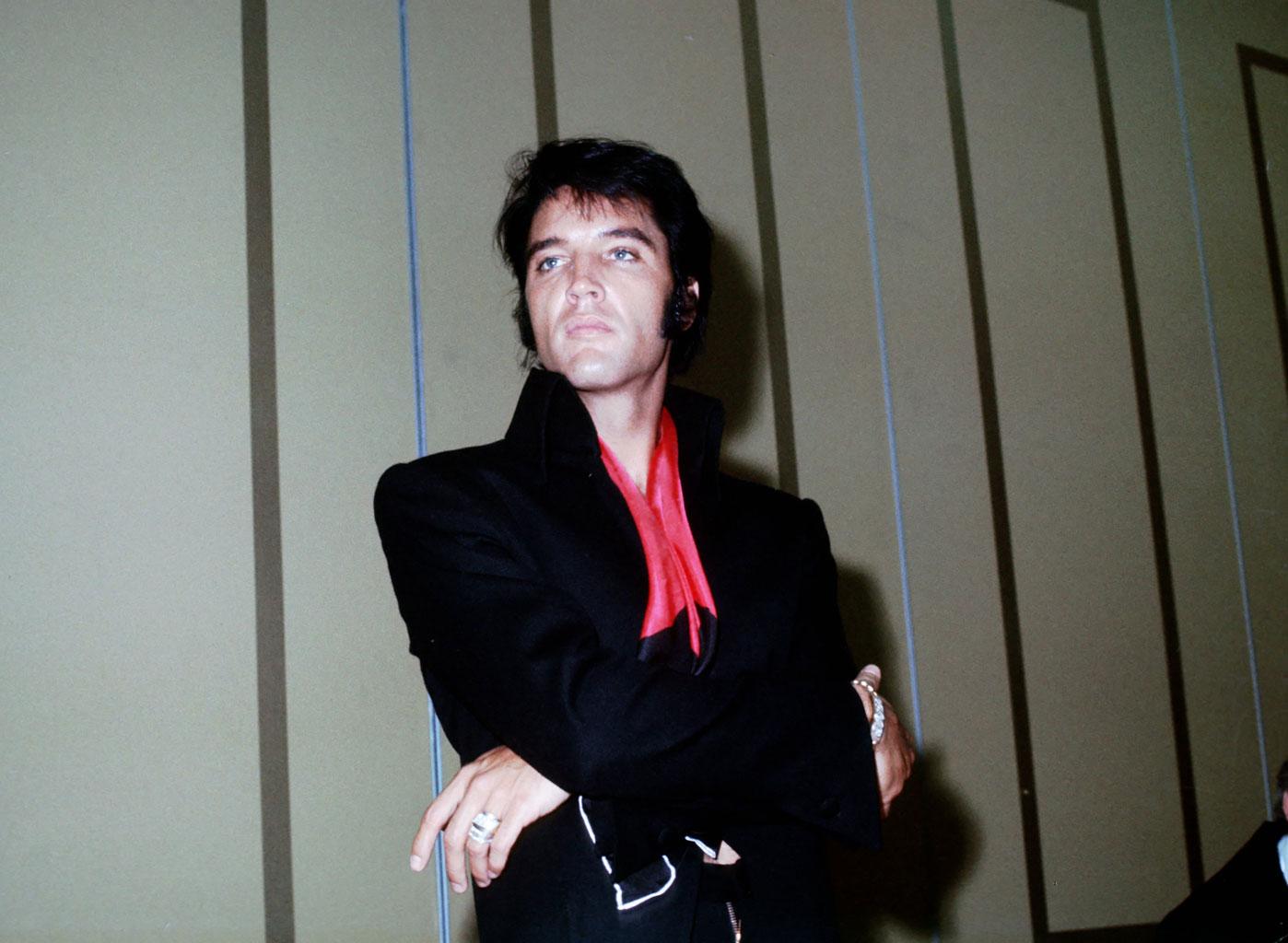 Presley began to become violent toward his young love, she alleges. When she confronted him about his suspected affairs, he threw a plate of spaghetti against the wall. "Just shut up!" she says he screamed. He then followed her into the bathroom, and pushed her backward.
Article continues below advertisement
Elvis Presley Arrives At Hotel With Girlfriend Linda Thompson – July 27, 1976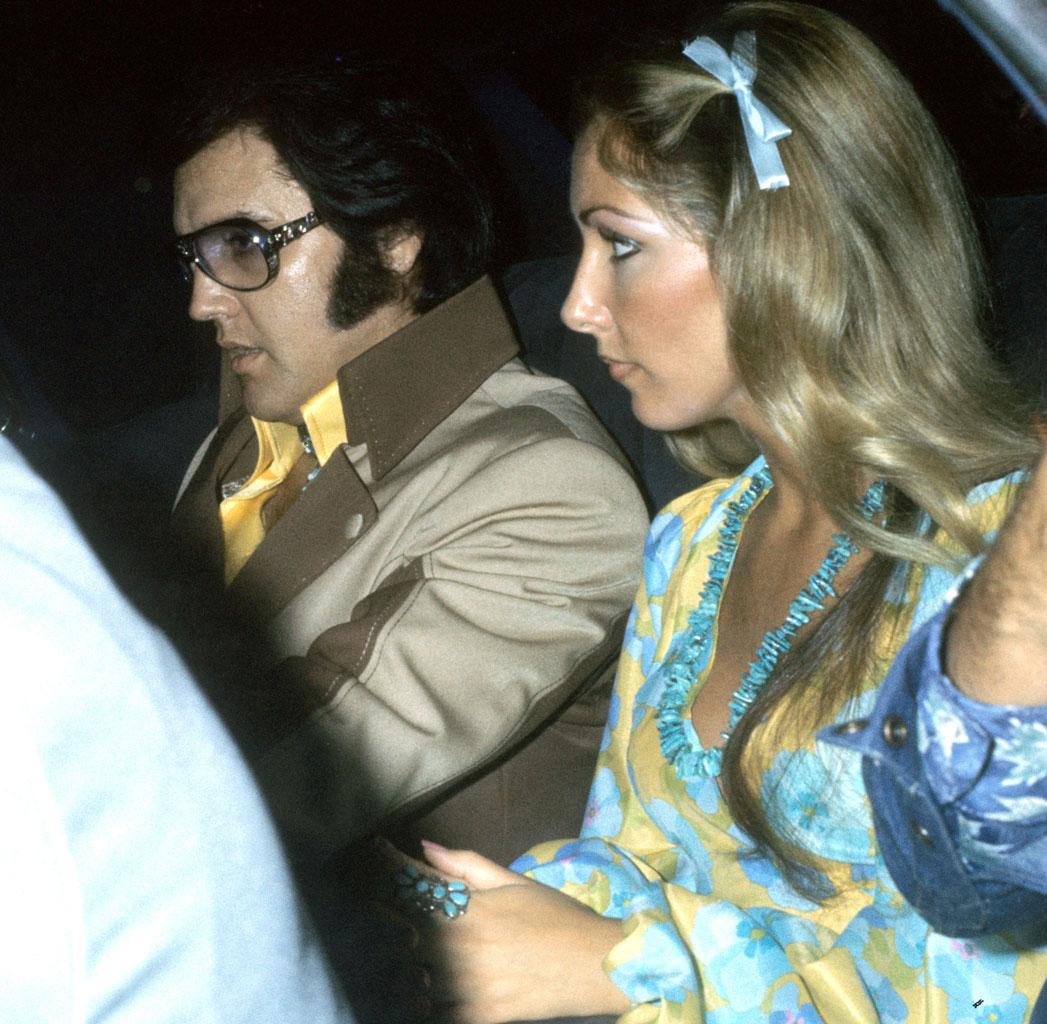 At the end of 1974, Presley added marijuana to his daily drug cocktails, Thompson claims.
Article continues below advertisement
ELVIS PRESLEY (1935-1977). American popular singer. Reinhard-Archiv – ullstein bild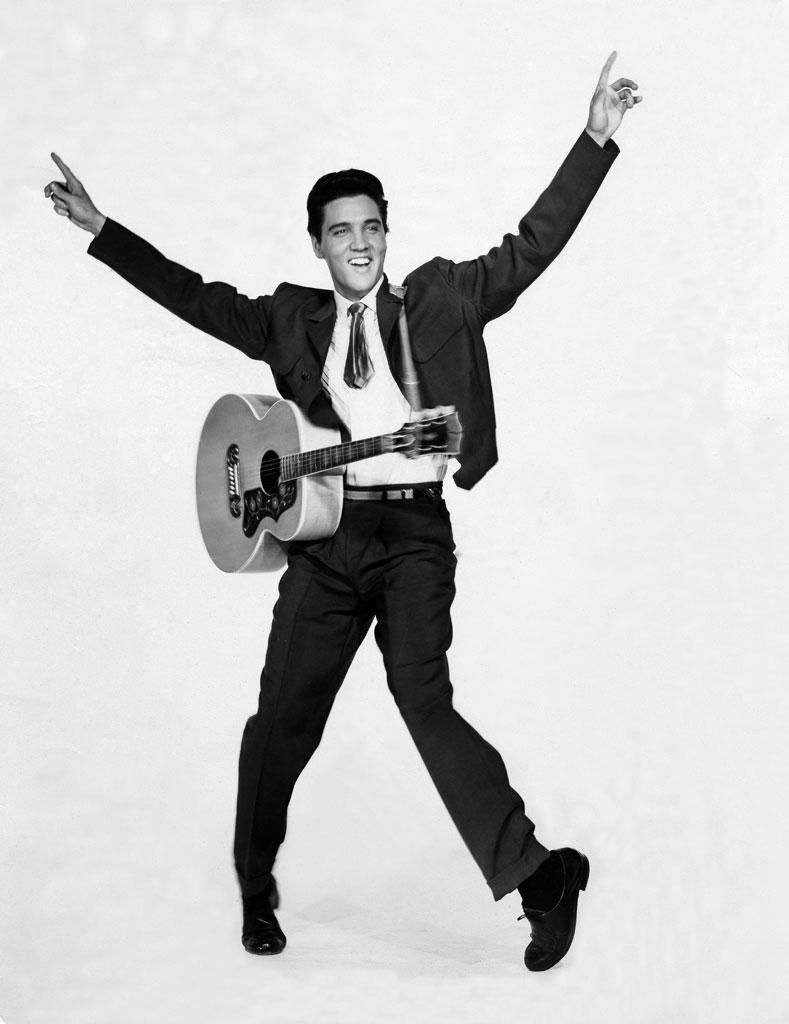 When the rocker turned 40 in 1975, he became "obsessed" with getting plastic surgery. Ignoring his doctor's concerns, he underwent a facelift. "He seemed to feel better when he looked in the mirror," Thompson says.
Article continues below advertisement
Photo of Elvis PRESLEY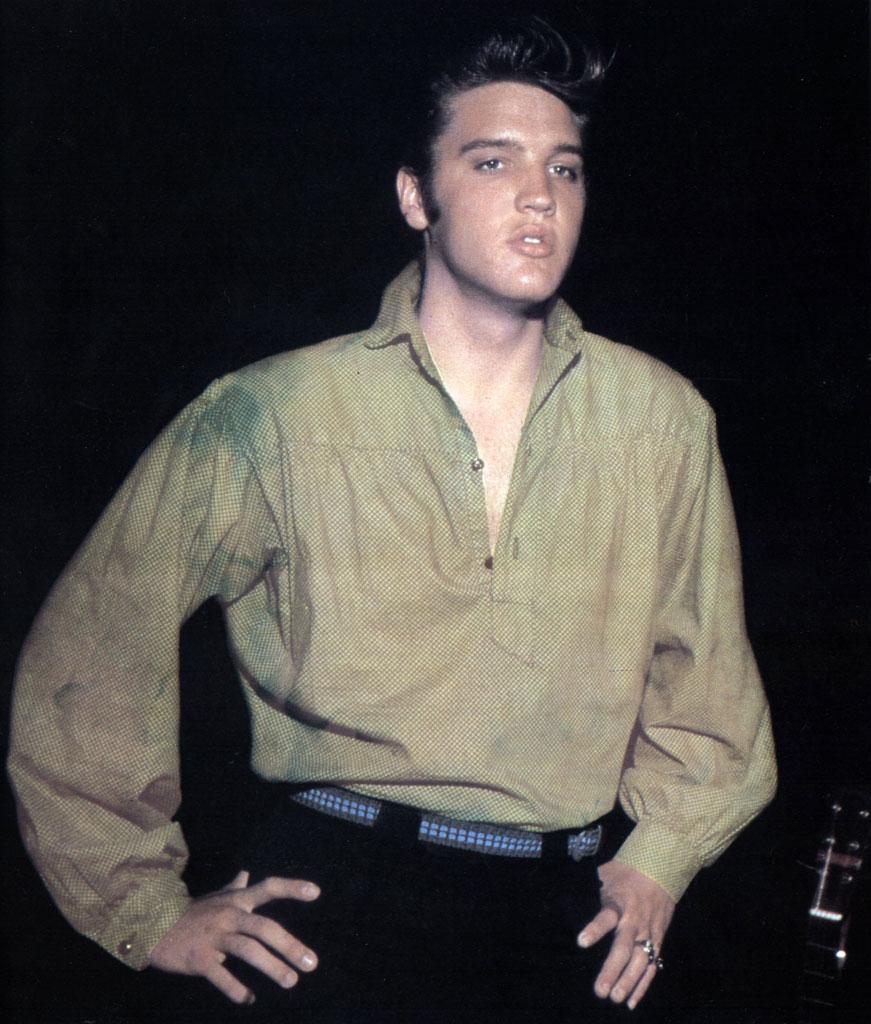 Soon after, Presley was hospitalized for what he told the press was "intestinal blockage." However, the model claims doctors really needed to "stabilize" his drug use.
Article continues below advertisement
Elvis rehearsing for Milton Berle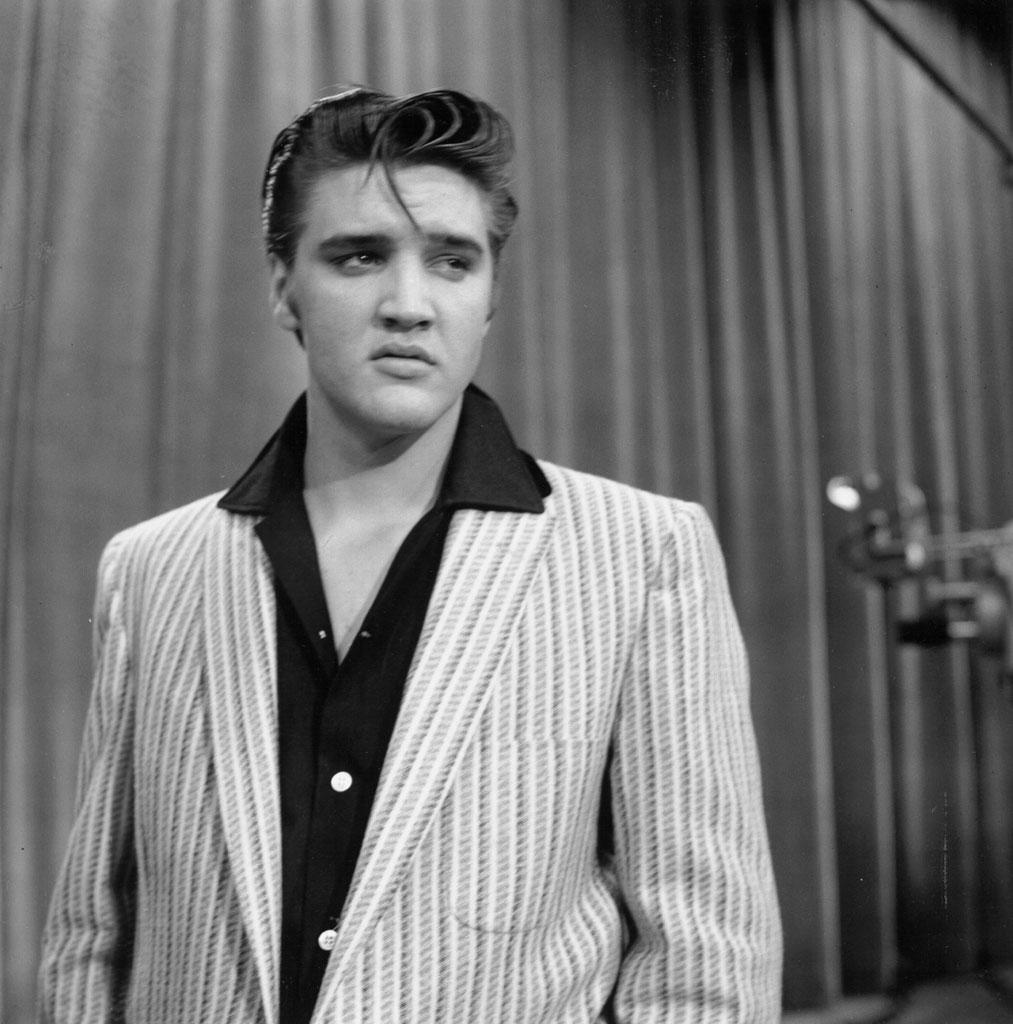 Article continues below advertisement
Rock and roll singer Elvis Presley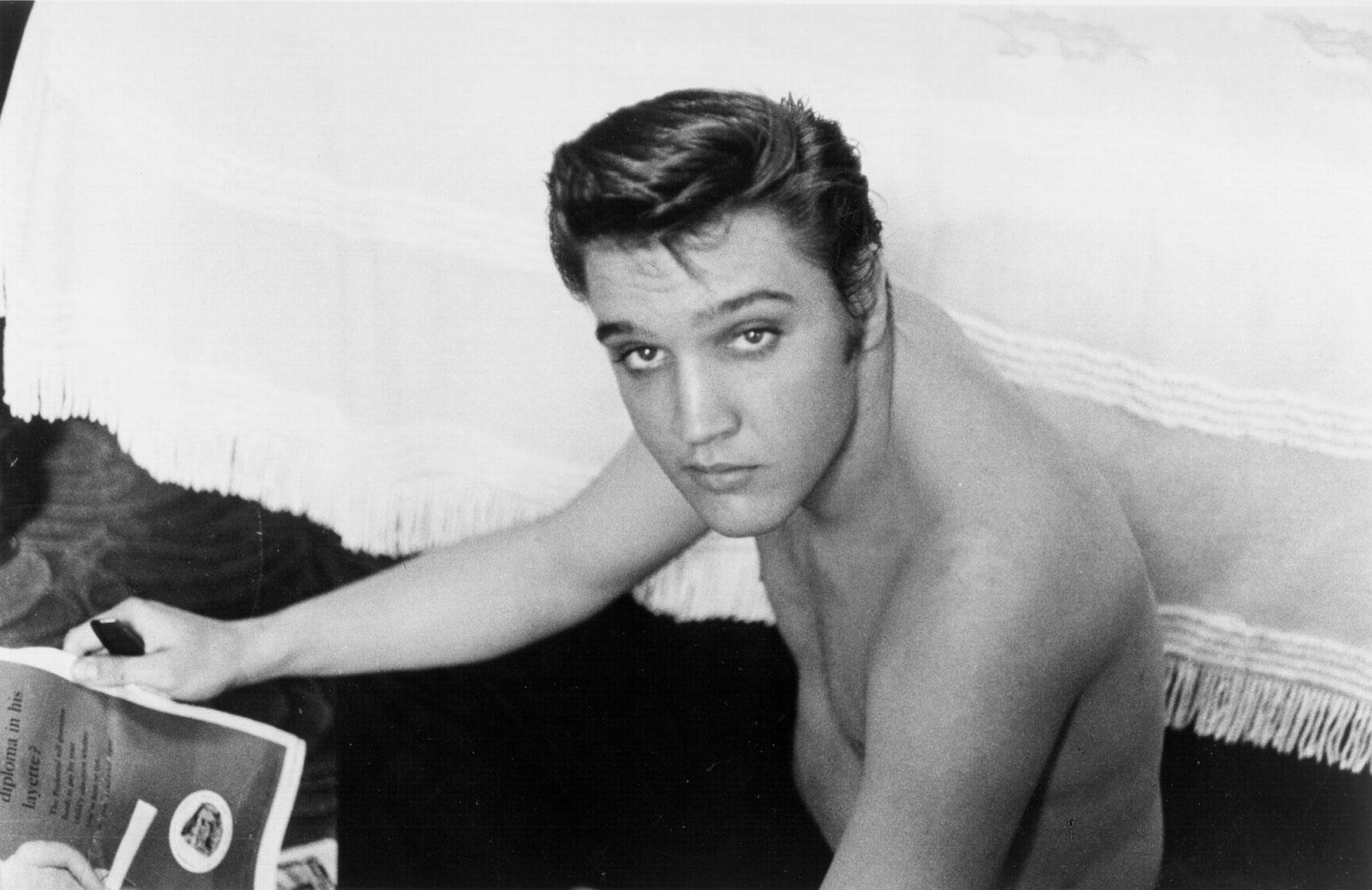 Under the influence of sedative Placidyl and perhaps other medications, Presley once passed out facedown into a bowl of chicken noodle soup, Thompson claims. His "terrified" girlfriend saved his life by administering a shot of Ritalin prescribed for emergencies.
Article continues below advertisement
The Playboy Mansion Hosts Kick-Off Party For The ESPYs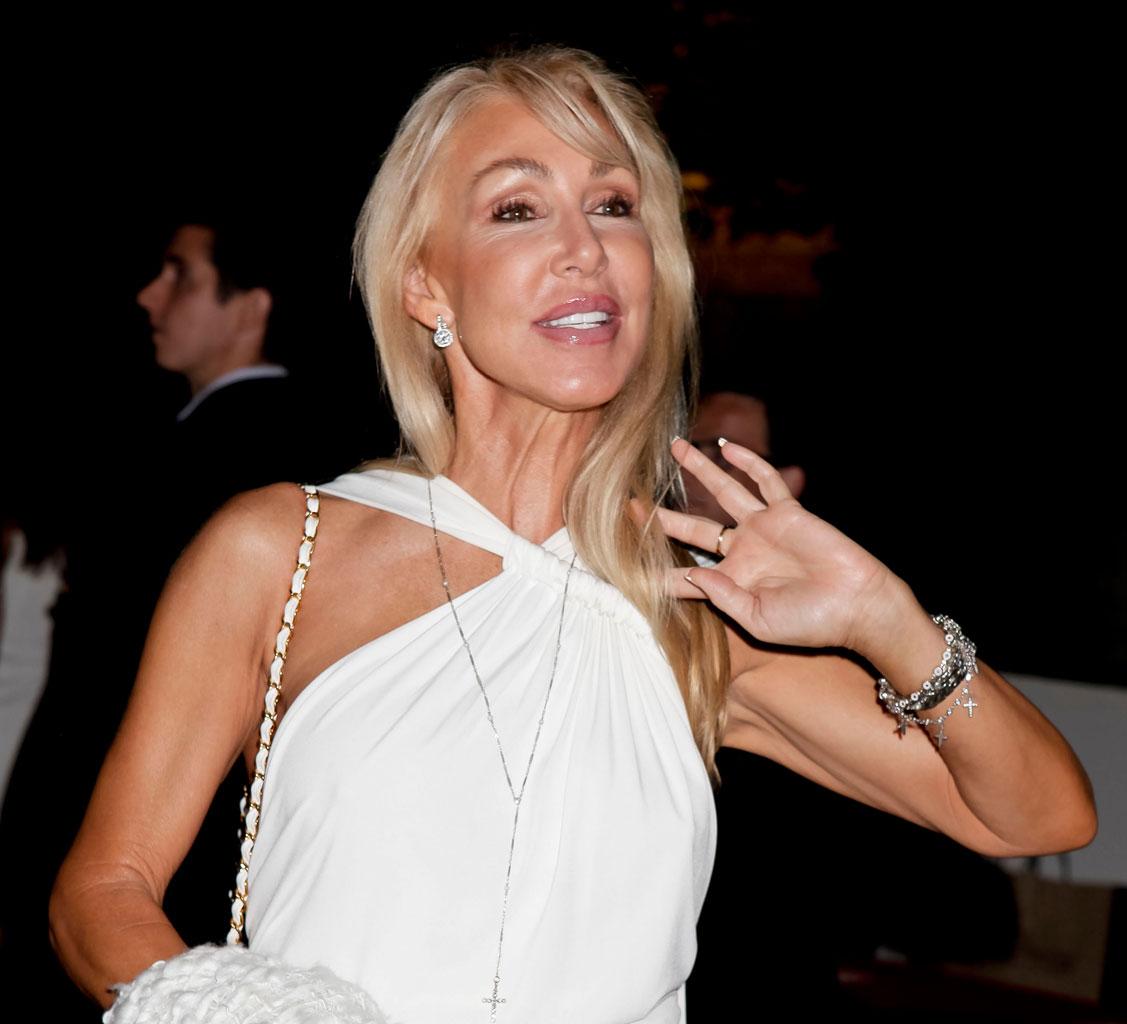 According to doctors who treated him during a subsequent two-week hospitalization, Presley had been abusing powerful painkillers Demerol, Diludid and Percodan, Thompson says, adding that he was given methadone to ease him out of opiate withdrawal.
Article continues below advertisement
4th Annual Las Vegas Ultimate Elvis Tribute Artist Contest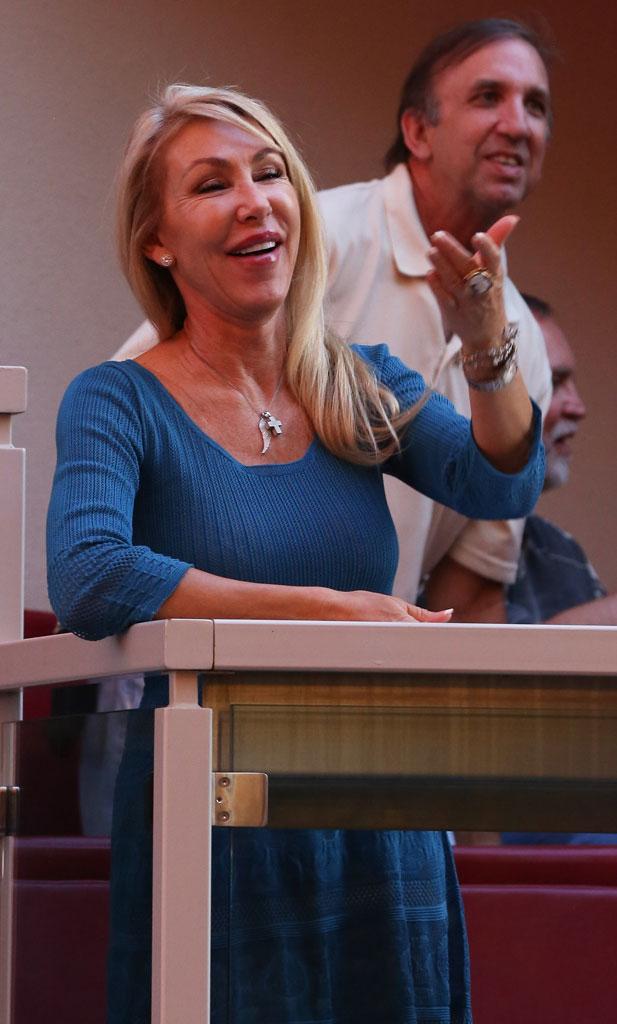 Thompson says she knew she had to leave her troubled boyfriend when she discovered him having sexual relations with a Graceland employee in daughter Lisa Marie's bed while the little girl wasn't home. When she threatened to leave him, she claims he pushed her to the ground and laughed as she cried. "My fairy tale was ending," she writes.
Article continues below advertisement
Elvis Presley in G.I. Blues