Priscilla Says Lisa Marie & Kids Are 'Great' Amid Nasty Divorce & Custody Battle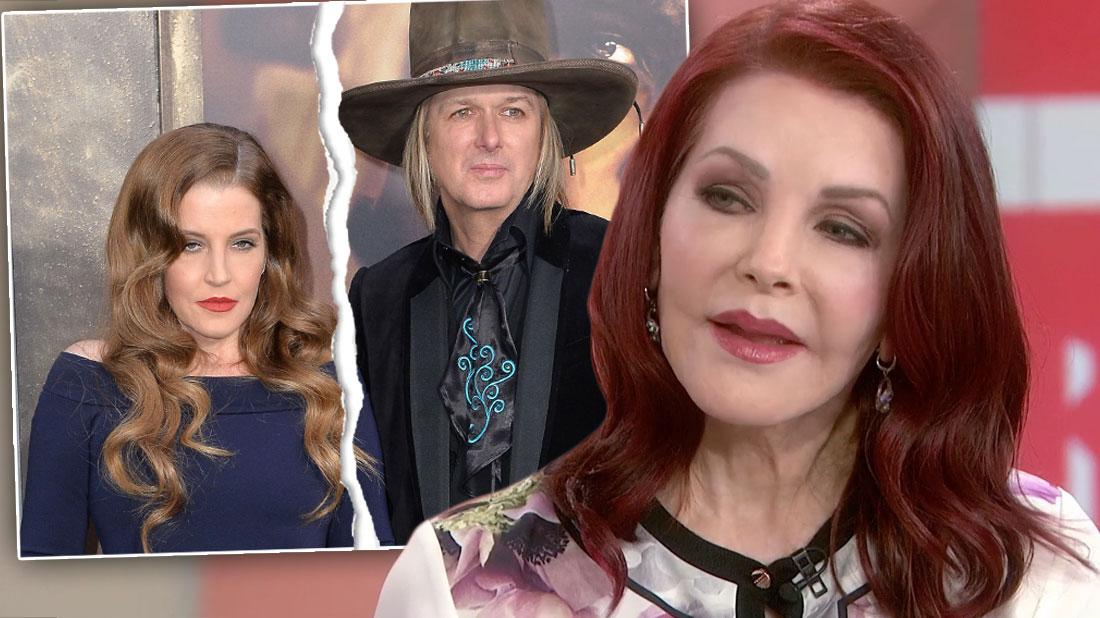 Priscilla Presley stood up for daughter Lisa Marie Presley, as she continues to fight a nasty divorce war with Michael Lockwood.
On the Today show this Monday, August 12, Priscilla, 74, spoke about her family, her upcoming vigil for late husband Elvis Presley, and the biopic about his life, in which Austin Butler will play the part of the icon.
When asked how Lisa Marie, 51, is doing despite her custody battle with Michael, 58, Priscilla said "She's doing well, thank you. Thank you for asking. She's doing well. The kids twins are great, they're almost 11 years old now. Time is flying by so fast."
Article continues below advertisement
She added that, like their late grandfather, they are musically inclined.
"I think they're quite talented actually. They were in ballet and dance class and opera, so they're testing the waters a little bit."
Priscilla spoke briefly about the biopic, only saying that she and the family are "very involved," days after admitting she'd like Lana Del Rey to play her part.
RadarOnline.com readers know Lisa Marie and her ex have been fighting over post-nuptial agreements, spousal supports and custody of their twin daughters, Harper and Finley, both 10.
But her family drama is not Lisa Marie's only issue. The wild star owes $402,332,01 in taxes and has friend worries sick about her health.
Readers recall that in 2015, Michael claimed Lisa Marie's drug use was getting out of control. Soon, she checked herself into rehab, and left her mother, Priscilla, in charge of her twins. She is now sober and hoping to get full custody of her girls.
"Mama Lion with cubs," she captioned a photo with her four children on June 20.