Lisa Marie Presley Shares Family Photo Amid Nasty Divorce Battle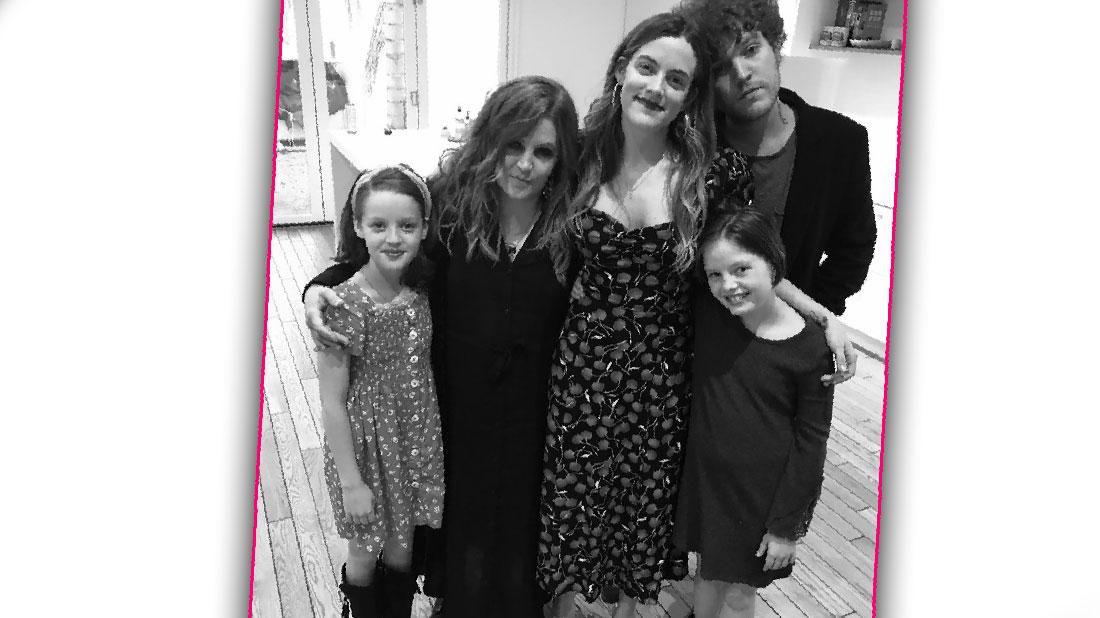 Amid her nasty divorce and days away from the shocking anniversary of her ex-husband Michael Jackson's death, Lisa Marie Presley has shared her love for her four kids.
The 51-year-old singer posted a family photo on social media on Thursday, June 20. It showed her and her four children at what may have been a celebration for eldest daughter's birthday, captioning it "Mama Lion with cubs ❤️????."
As readers know, Elvis' daughter has been in a nasty divorce with her ex-husband Michael Lockwood. The two have been going back and forth about post-nuptial agreements, spousal support and custody of their children. Recently, the judge ordered a court psychologist to evaluate their twins Finley and Harper.
Article continues below advertisement
This Tuesday, June 25, will mark ten years since Presley's ex Jackson was declared dead at the age of 50 amid his preparations for a blockbuster series of comeback concerts.
The King of Pop died from cardiac arrest caused by a combination of prescription drugs administered by his doctor, Conrad Murray.
The Jackson death anniversary will no doubt be hard for Presley. She and the singer were married from May 26, 1994 to August 20, 1996.
"Lisa Marie was a total wreck and had no grasp on reality," a source said. "She would wake up and pump her body with deadly chemicals and morph into a drug-raged zombie, obsessively watching videos of Elvis and Michael."
However, a source says Presley has now been sober for two years—and she looked happy with her children on social media.