Priscilla Presley Worried Drug-Addled Daughter Lisa Marie Will 'Die Like Elvis!'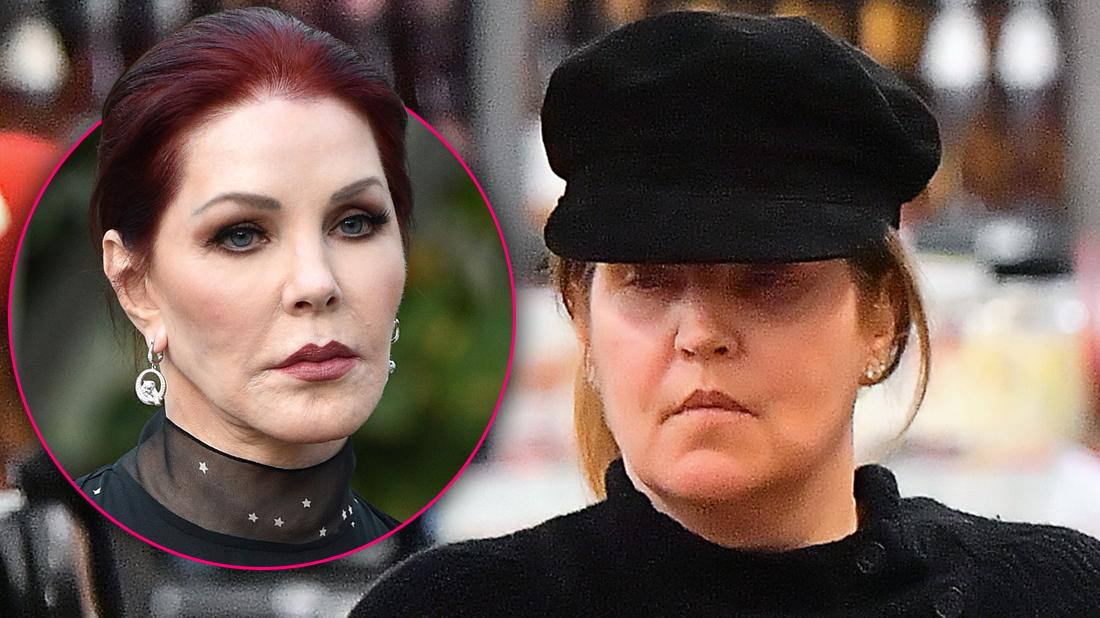 Priscilla Presley is worried sick her only daughter, Lisa Marie, faces the same terrifying fate as Elvis and will die an early, drug-ravaged death, RadarOnline.com can exclusively reveal!
Even Lisa Marie said she's "grateful to be alive today" after opening up for the first time about her devastating addictions.
Stories of Lisa Marie's drug- and alcohol-fueled parties have left Priscilla fearing her 51-year-old daughter could relapse at any moment!
Article continues below advertisement
"Elvis' death still pierces her heart more than 40 years 
later — and she will do everything in her power to ensure history does not repeat itself," said a source close to the family.
Elvis was found slumped dead in a bathroom in August 1977 after years of gorging on junk food and abusing prescription drugs led to a heart attack.
Lisa Marie said she knows people "wonder how, after losing people close to me, I also fell prey to opioids," according to a foreword she wrote for the new book "The United States of Opioids: A Prescription for Liberating a Nation in Pain," by Harry Nelson.
But it "only took a short-term prescription of opioids" when she was recovering from childbirth "for me to feel the need to keep taking them."
"Priscilla has worried about Lisa Marie her whole life," snitched the source. "Growing up in America's most famous family means people have been trying to lead her astray since she was a child.
"She's been around rockers, druggies and weirdos for decades, but it was only when she was in her 40s that she started abusing prescription meds and drinking too much — and it made Priscilla sick.
Article continues below advertisement
Now, a RadarOnline.com spy has lifted the lid on Lisa Marie's wildest years, 2015 and 2016, when she lived in Nashville and abused drugs, partied all night, and was asked to leave restaurants after drinking them out of booze and overstaying her welcome!
"Lisa Marie was off the rails, a complete and utter trainwreck," our insider said. "She appeared constantly wasted on drugs. She would always be slurring her words.
"I once saw her handbag pop open, and bottles of prescription pills went everywhere!
"She would go with pals to gay clubs on Church Street and get wasted until 2 or 3 a.m.
"She would hang out with Kid Rock and they would both snort powder with rolled-up bills."
Kid Rock did not respond to a request for comment about this article.
The insider said Priscilla dotes on Lisa Marie's ten-year-old twin girls, Harper and Finley, but she barely spoke to her daughter during one visit because she was so upset with her!
Article continues below advertisement
The insider also overheard Lisa Marie talk about Michael Jackson, her husband between 1994 and 1996.
"She said he was incredibly paranoid about the fact he had almost no hair at all," said the snitch. "He was nearly bald with a scar on his head, and so paranoid about it he would even sleep in a wig."
Lisa Marie filed for divorce in June 2016 from her fourth husband, Michael Lockwood, and moved back to Los Angeles.
Their daughters were placed in Priscilla's care, while Lisa Marie recently went to rehab.
The King of Rock 'n' Roll's troubled daughter now maintains she is sober and trying "to put my life back together."