Liam Hemsworth's New Girl Shows Off Bikini Body During Beach Day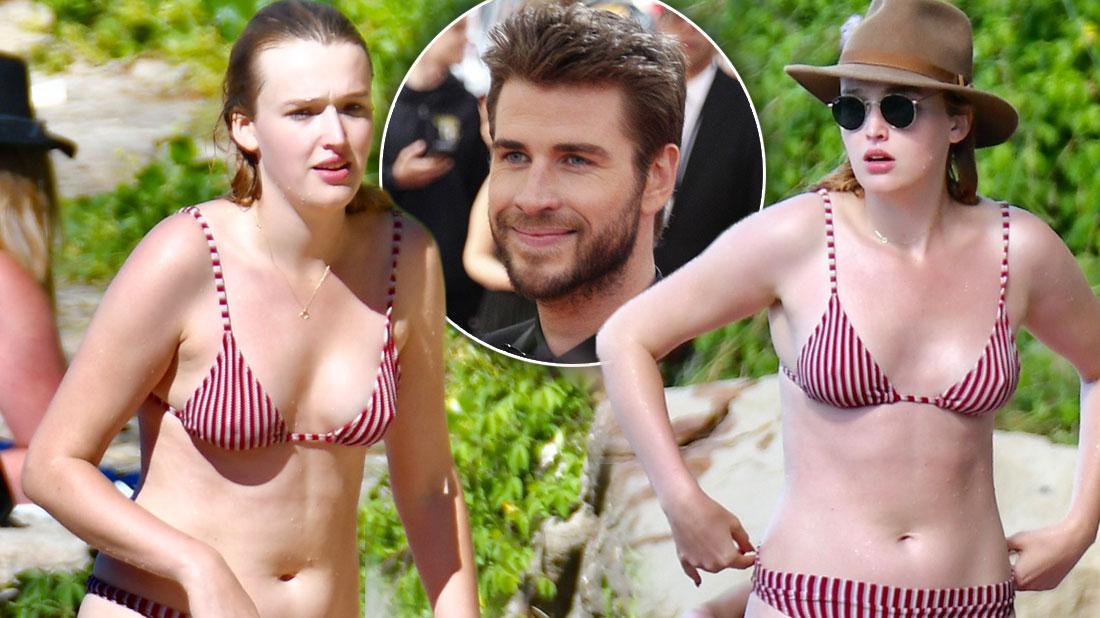 Days before RadarOnline.com exposed her as Liam Hemsworth's new flame, Australian model and actress Maddison Brown, was caught showing off her toned body during a beach day.
Photos from April 23 show the Dynasty star soaking up the sun at Gordon's Bay in Sydney. She wore a red and white striped bikini and no makeup as she enjoyed the warm weather with friends.
As RadarOnline.com readers know, the Hunger Games actor, 29, was pictured on a romantic lunch date with Brown, 22, this week. Afterwards the two were caught looking smitten while holding hands during a stroll through New York City's West Village.
Article continues below advertisement
Their public outing came as a shock to fans know who Hemsworth's stayed out of the spotlight since his shocking split from wife Miley Cyrus earlier this year. The two announced their separation this August after less than one year of marriage. And soon, the "Slide Away" singer, 26, was photographed kissing The Hills star Kaitlynn Carter. Their romance was brief but very public, and Cyrus soon moved on with musician Cody Simpson.
Cyrus — who got surgery for tonsillitis earlier this week — is now calling Simpson, 22, her "BF." And despite fans' complaints that she's moving too fast with her hunky fling, she's been constantly posting photos and videos of him on her Instagram Stories, flaunting their new romance. Simpson recently called Cyrus his "baby" in his own Instagram Stories.
Hemsworth has not addressed his estranged wife's new romances, but a source close to him told RadarOnline.com he "really isn't thinking about" her.
"He really doesn't care anymore," the insider assured. "She's free to do what she likes; Liam is done with her."
Though he was "heartbroken" by their split, he decided to move on and file for divorce this August after he saw photos of Cyrus kissing Carter, 31, on a yacht in Italy.
"That is not something you do when you care about a person, let alone your husband who you are legally married to," a source told RadarOnline.com after the scandal.
Now, Hemsworth is focusing on his acting career and on his family. Currently, he is filming Dodge and Miles in Toronto.
Single & Ready To Mingle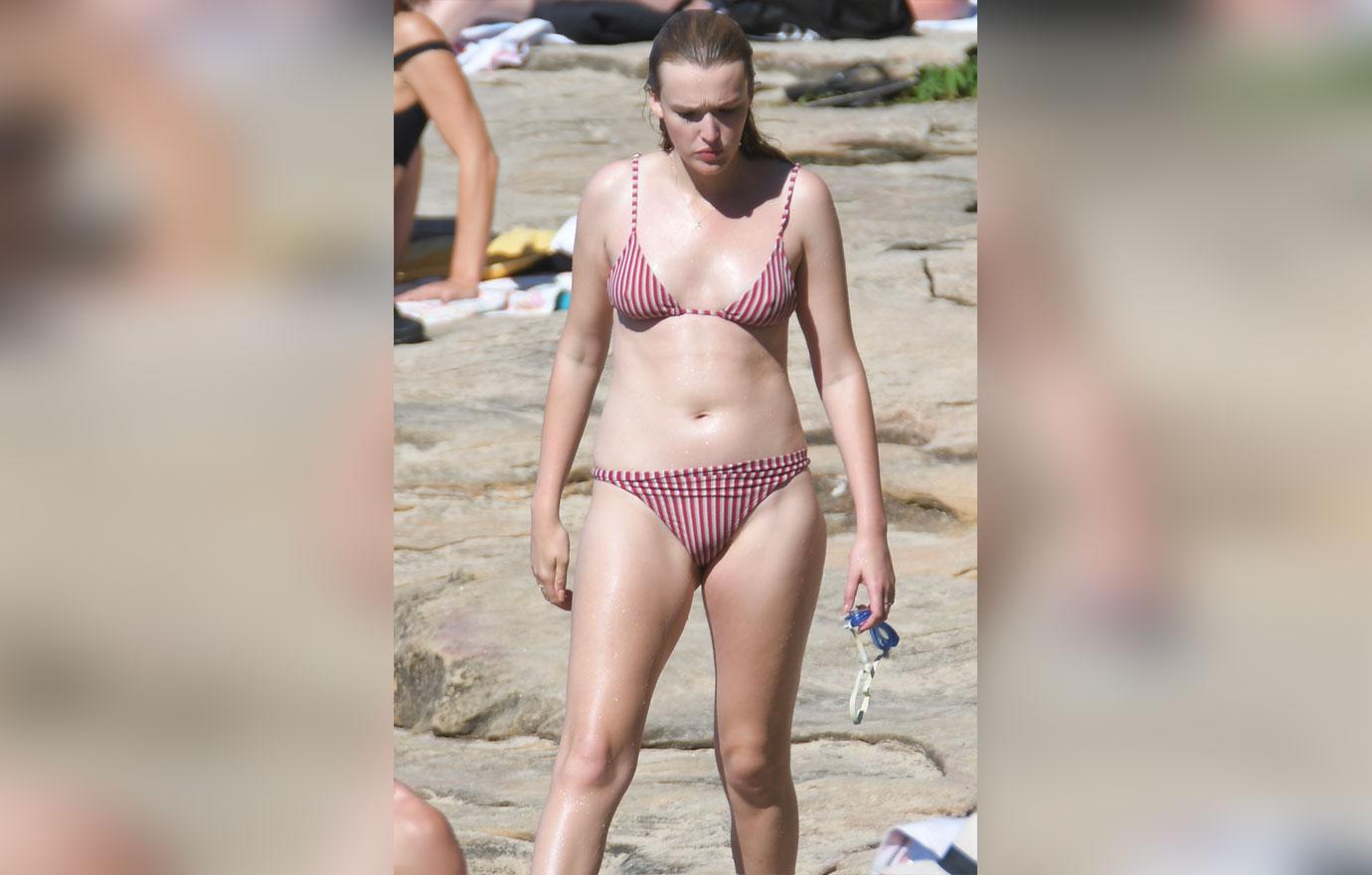 While he's jumped back into the dating pool, a source told RadarOnline.com he's "just having fun" right now.
Article continues below advertisement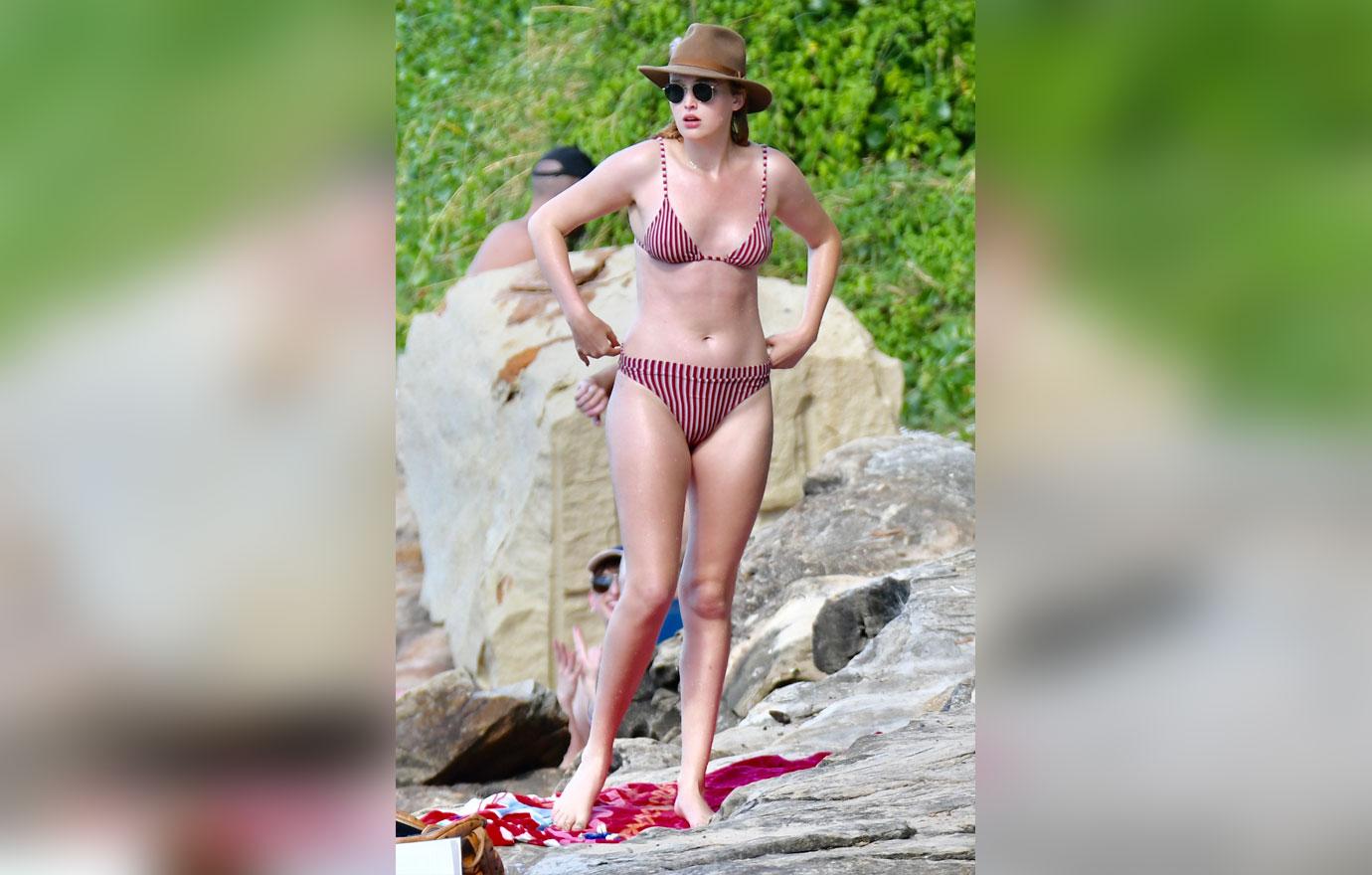 "This whole divorce thing is still very fresh," an informant said this October. "He really is just living his own life right now."
Article continues below advertisement
Budding Romance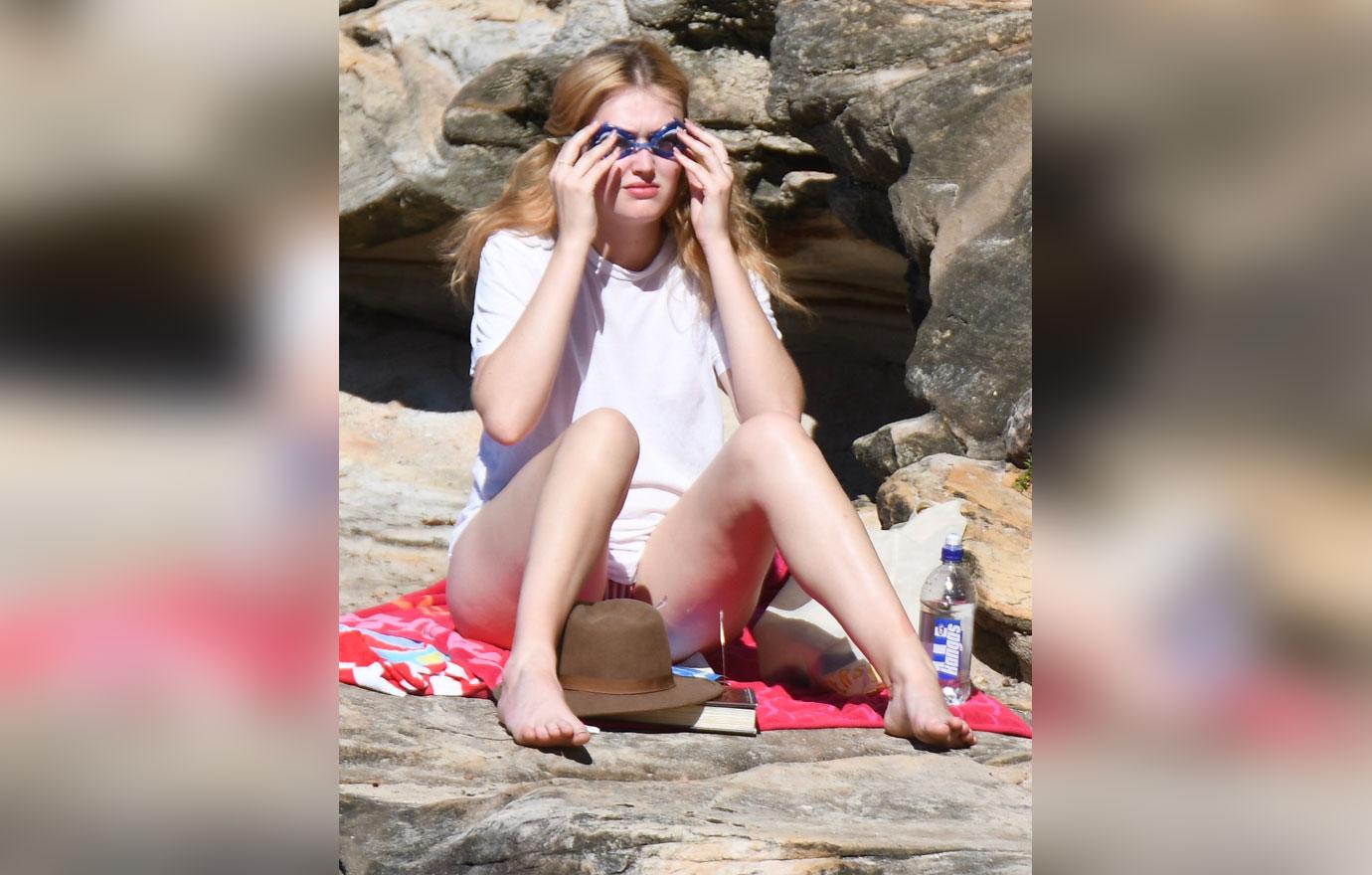 It's unclear how serious his relationship is with Brown, but as photos show, the two look comfortable and happy in each other's presence.
Article continues below advertisement
Rising Star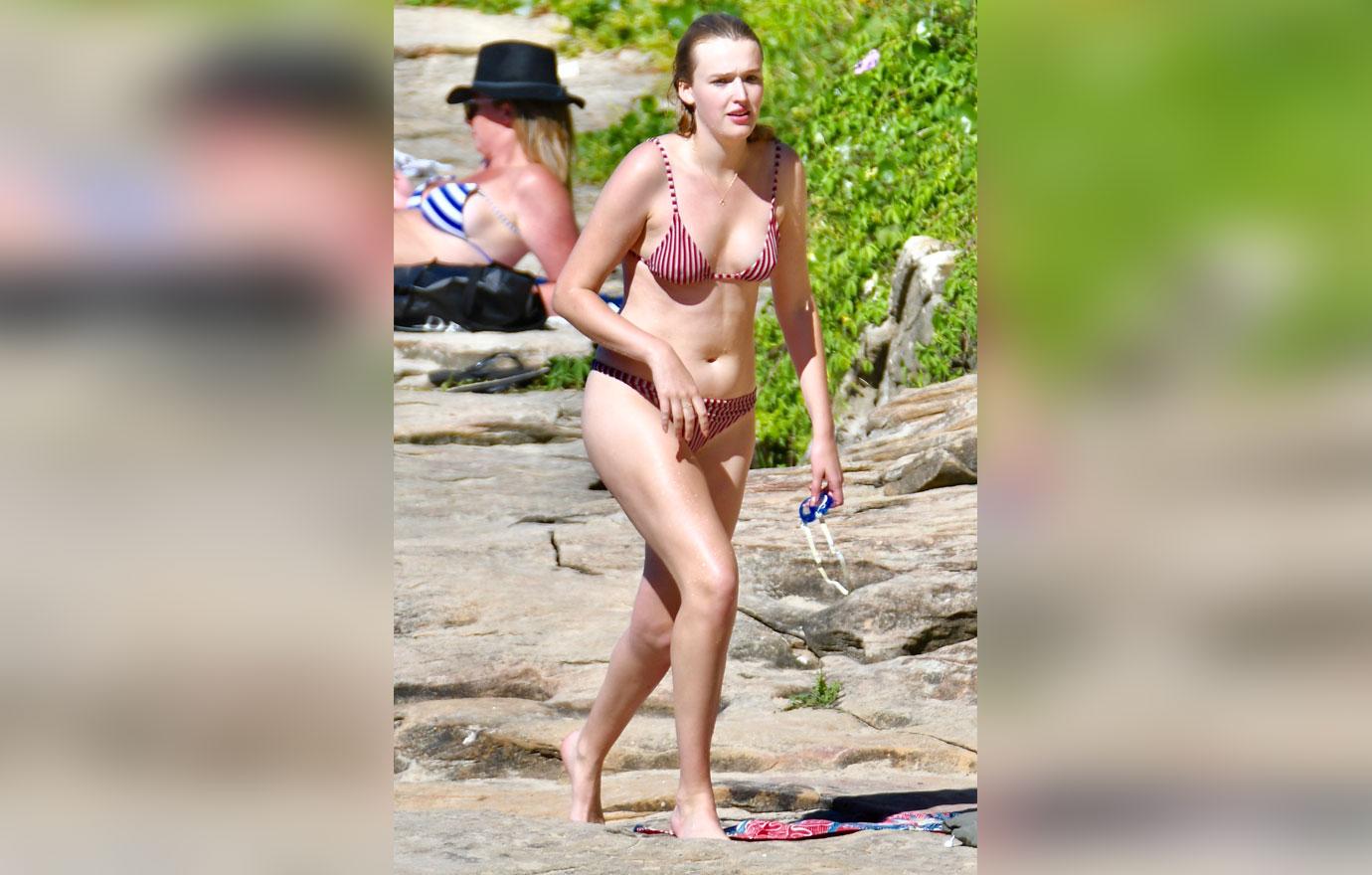 As RadarOnline.com has learned, Hemsworth's new girl is a Hollywood newbie. The 5-foot 10 Australian model and actress is currently playing the character Kirby Anders in Season 2 of Dynasty.
Article continues below advertisement
Making It Big!
Prior to that, she played Nicole Kidman's daughter in Strangerland and starred in Australian TV productions Go Big and The Kettering Incident. She also appeared in the short movie Subjective Reality.
Article continues below advertisement
Beach Babe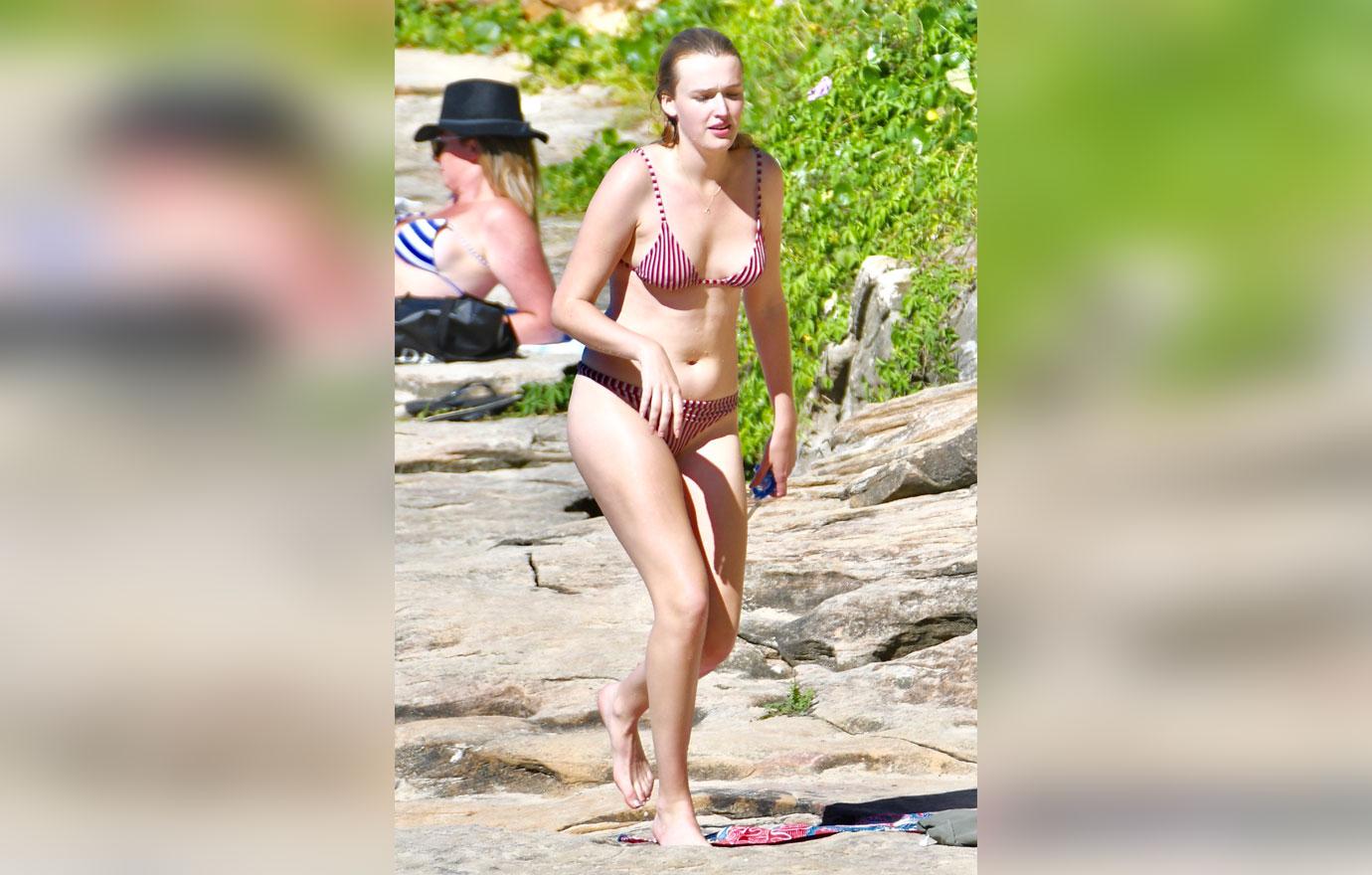 In photos from her beach day at Gordon's Bay, the Aussie actress looked relaxed and content. Wearing her red and white striped bikini, she climbed some rocks and tanned with friends.
Article continues below advertisement
Time For A Swim!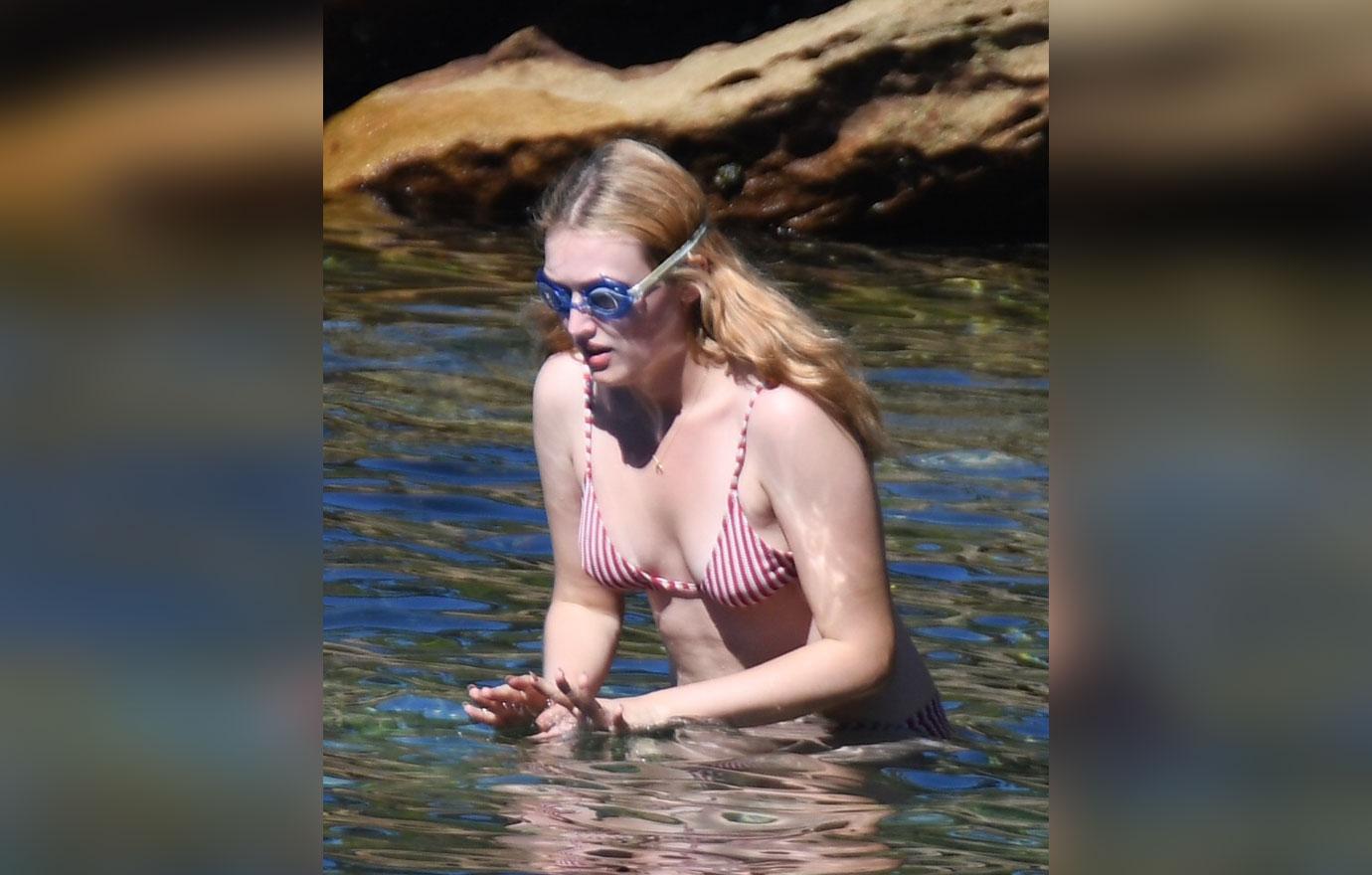 At one point, she was spotted putting on goggles to take a dive in the cool waters.
Article continues below advertisement
Chill Beach Vibes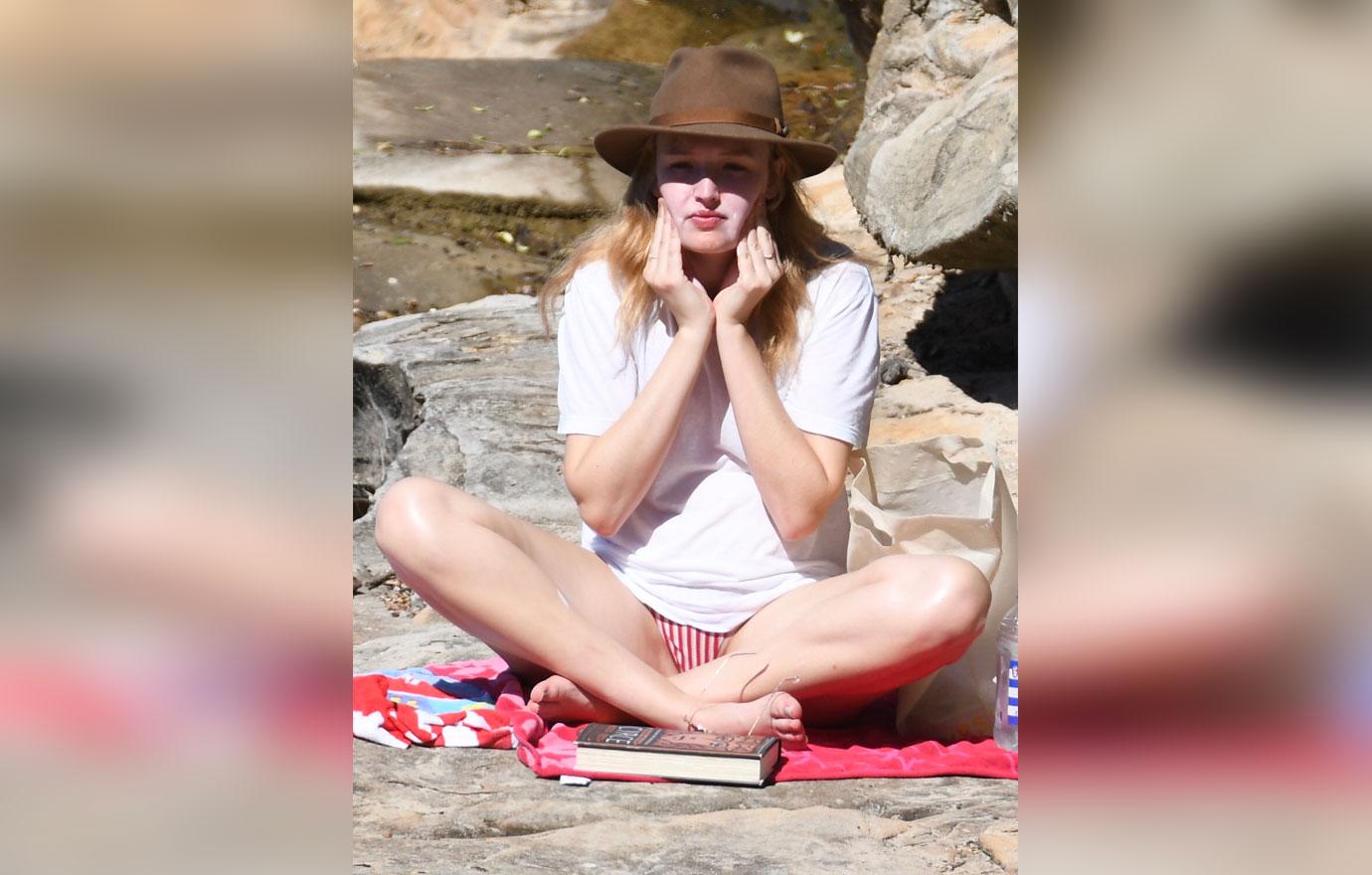 She was also spotted reading a book while wearing a plain white tee, round sunglasses, and a brown cowboy hat.
She's yet to confirm her relationship with Hemsworth.