Hollywood's Messiest Divorces Exposed!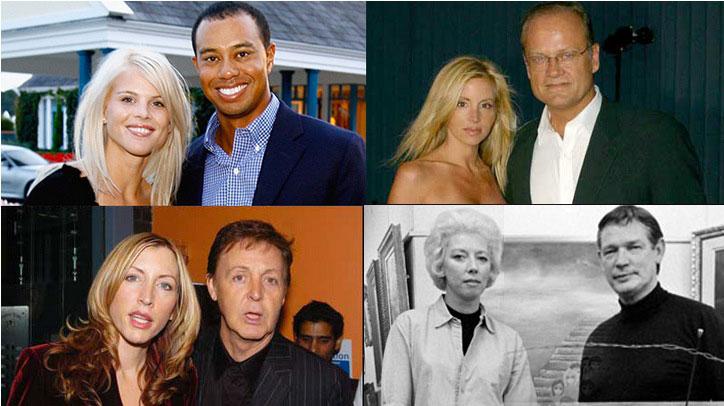 When a celebrity couple splits, things can get nasty. The upcoming film, Big Eyes, shows how art world power couple Walter and Margaret Keane went from loving spouses to bitter enemies. Check out some of the other messiest Hollywood divorces in history!
Article continues below advertisement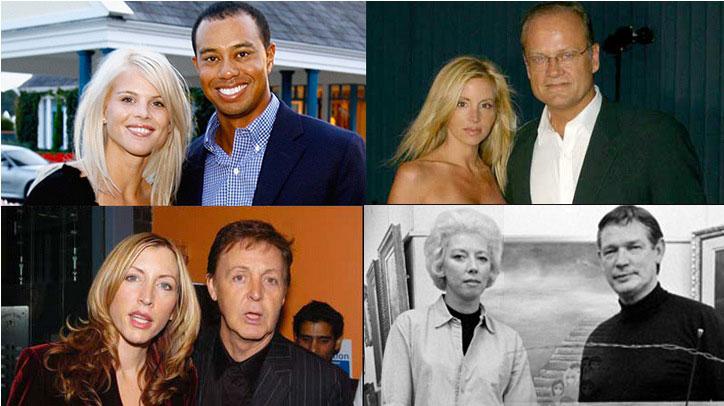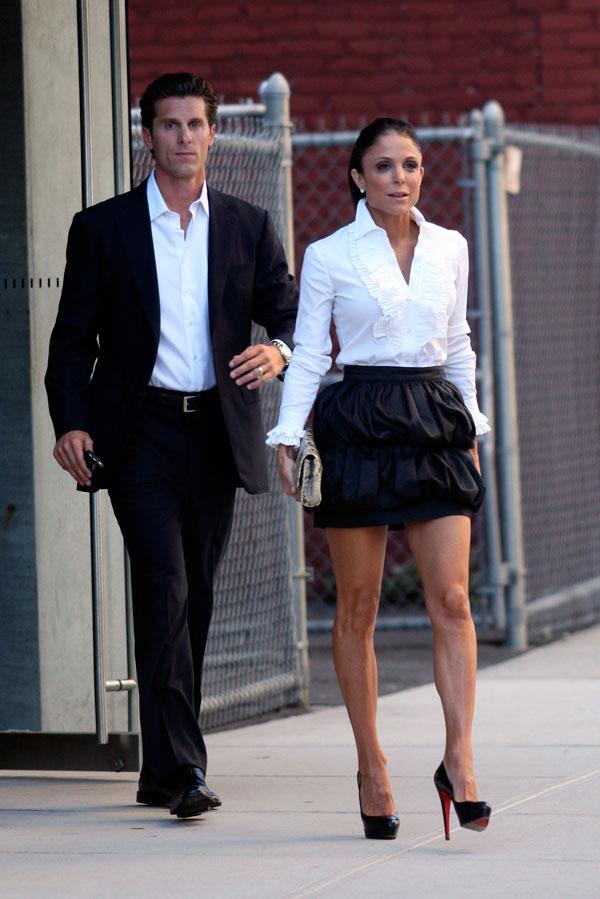 JASON HOPPY & BETHENNY FRANKEL: The Real Housewives of New York City star thought she found Mr. Right in Hoppy but the couple, whose lives were also filmed for Bethenny's Getting Married and Bethenny Ever After, split in March 2010. By that time, Frankel had made millions with her Skinnygirl cocktails line but the real crux of their messy divorce was custody of their daughter, Bryn.
Article continues below advertisement
Margaret and Walter Keane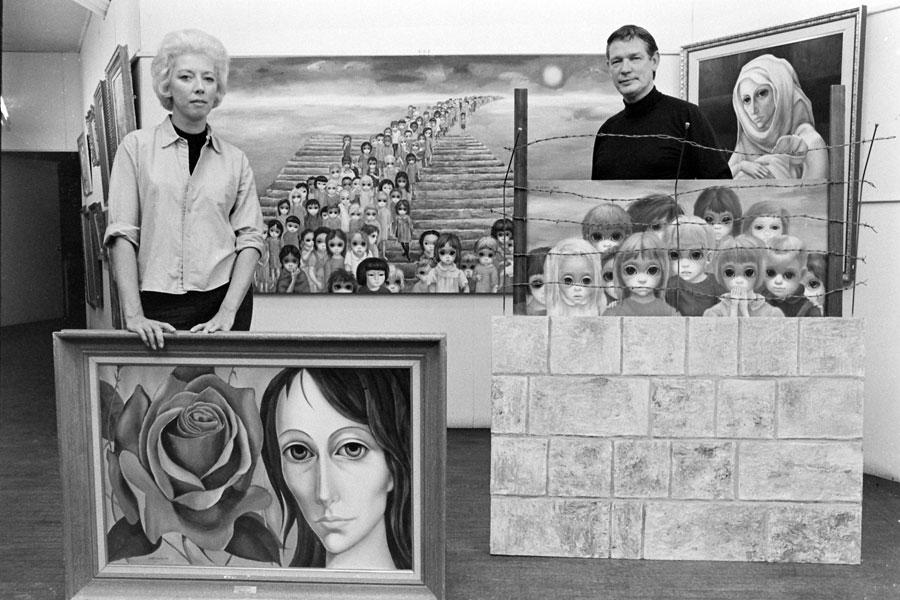 WALTER & MARGARET KEANE: Artist Margaret Keane ended up in a bitter court battle when she revealed her then-husband Walter had taken credit for all her work. Margaret said she had gone along with Walter's claims during their marriage because he threatened her life, but decided to come clean after their 10-year marriage ended. The Keanes are the subject of the new Tim Burton film Big Eyes, in theaters Dec. 25, 2014.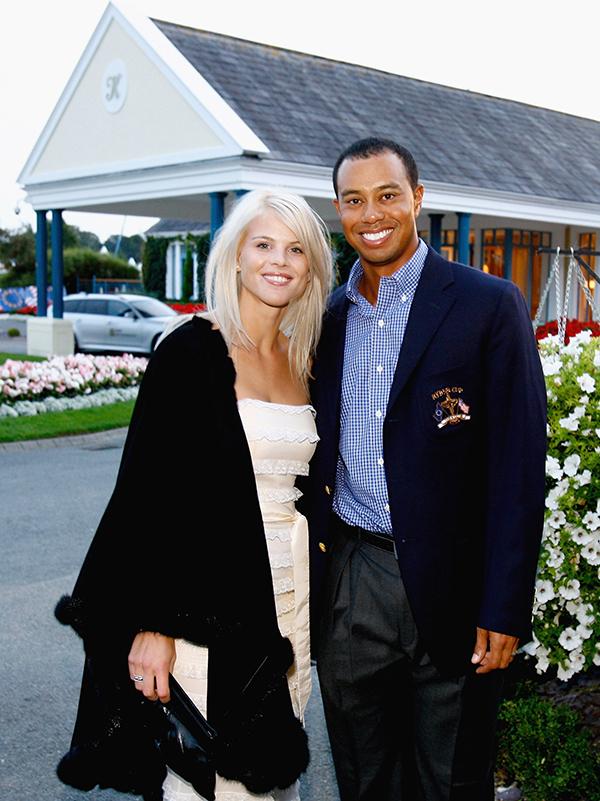 TIGER WOODS & ELIN NORDEGREN: Nordegren walked off with a reported $110 million when the couple divorced after the golfer's romance with New York party girl Rachel Uchitel - among others - was exposed.
Article continues below advertisement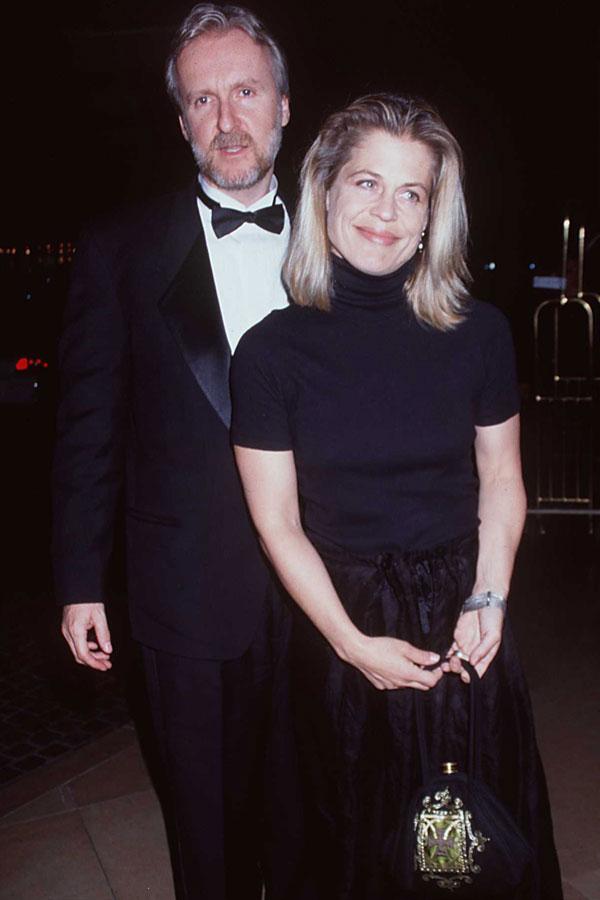 JAMES CAMERON & LINDA HAMILTON: The Titanic director wasn't exactly feeling like "the king of the world" after he got his divorce tab from his actress wife. Their 1997 marriage only lasted 17 months, but Hamilton received a settlement of $50 million.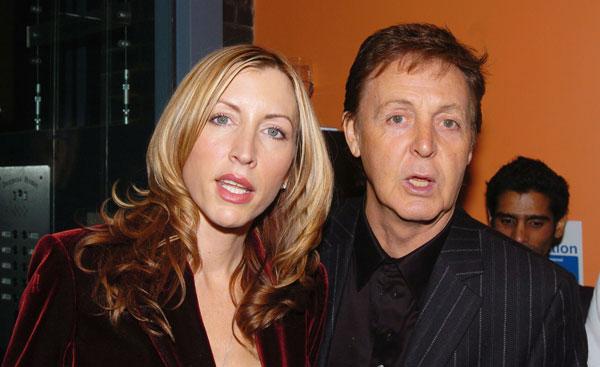 PAUL MCCARTNEY & HEATHER MILLS: McCartney reportedly declined the ex-model's offer of a prenup and then the two split in 2006. Mills was awarded a $48.6 million divorce settlement from the former Beatle.
Article continues below advertisement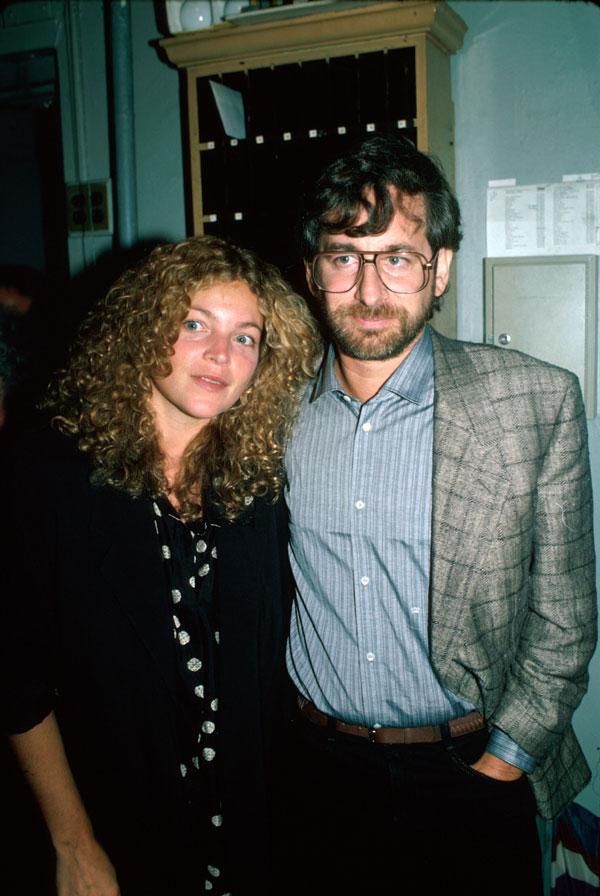 STEVEN SPIELBERG & AMY IRVING: After only four years of marriage, Irving took Spielberg for half his assets in 1989.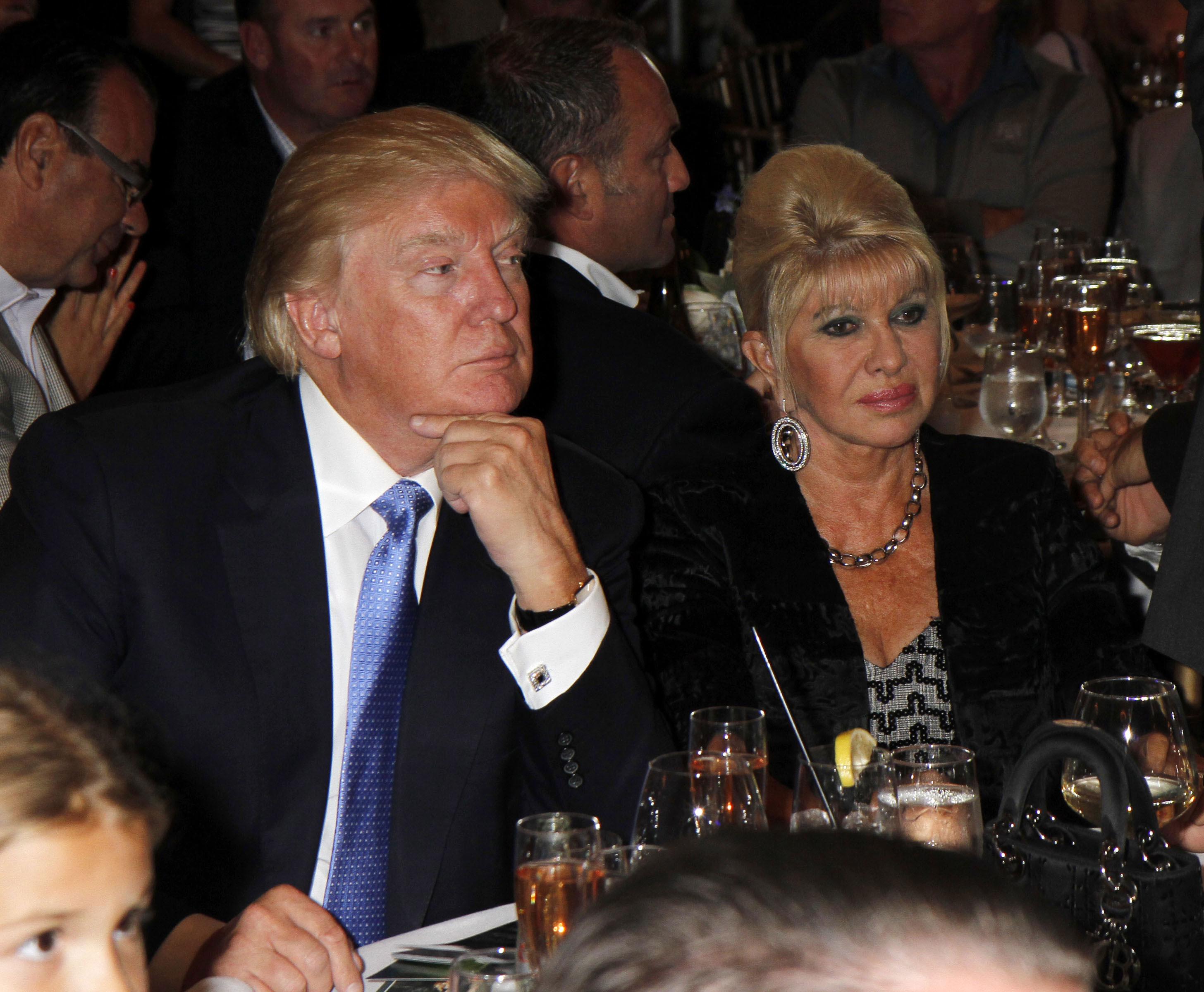 DONALD & IVANA TRUMP: During the 1990 divorce, Ivana quipped: "Don't get mad, get everything." After her 13-year relationship with Donald ended, Ivana got about $25 million and made countless headlines.
Article continues below advertisement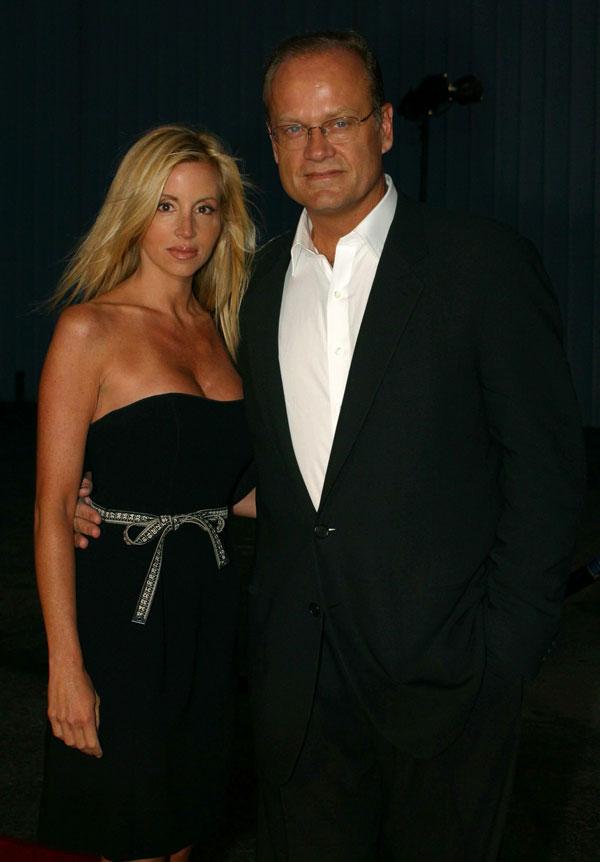 KELSEY & CAMILLE GRAMMAR: Just as Camille was making her debut on The Real Housewives of Beverly Hills, she learned the Frasier star was seeing British flight attendant Kayte Walsh. The drama played out on reality TV as the pair argued over their three homes, custody of their children and a reported $60 million in assets.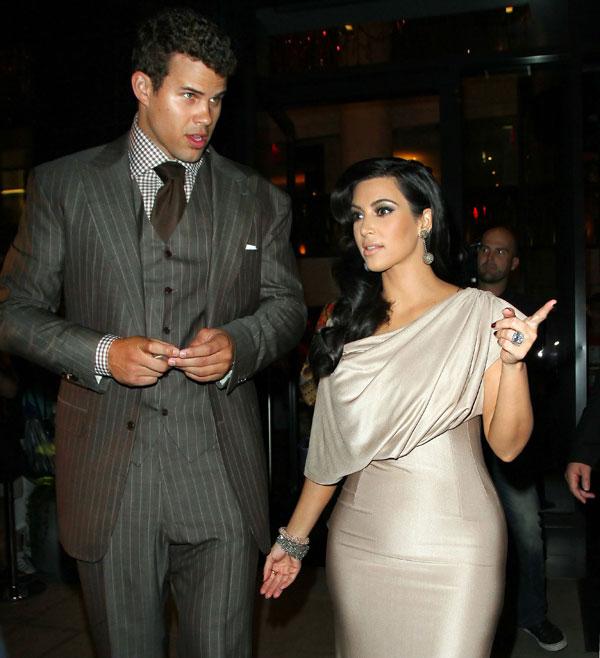 KRIS HUMPHRIES & KIM KARDASHIAN: Their marriage only lasted 72 days but their divorce took almost two years to settle. Humphries asked for an annulment saying the marriage was a "fraud" but in the end, the judge granted a dissolution of marriage.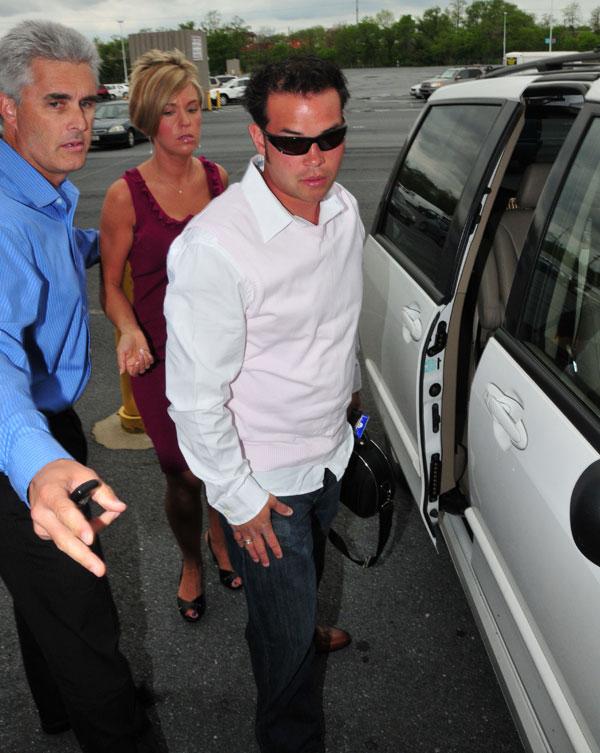 JON & KATE GOSSELIN: Jon & Kate Plus 8 was a breakout hit for TLC but the couple's relationship went bust when Jon started stepping out. America watched the Pennsylvania couple's marriage fall apart on TV and subsequently battle for custody of their twins and sextuplets.