Exclusive
Gosselins At War Over New TLC Show — Jon Wants A Cut Of The Payday From Kate, She Says No Way!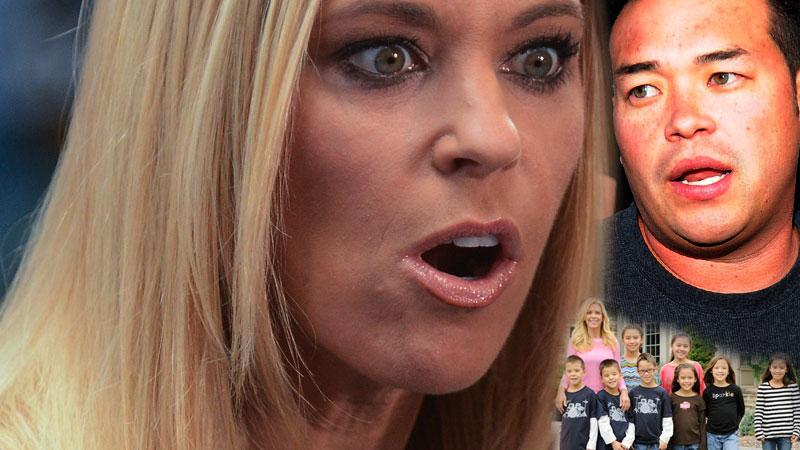 Jon Gosselin wants a cut of ex-wife Kate Gosselin's paycheck for her upcoming TLC Kate Plus 8 specials, RadarOnline.com is exclusively reporting.
Although Jon does not actually appear on the show, an insider tells RadarOnline.com he's desperately trying to benefit off his ex and eight children.
"Jon's trying to get a percentage of Kate's TLC salary for the new Kate Plus 8 specials," the insider said.
"He has no stable job, no steady income, and now he's trying to tell Kate that if she doesn't give him a cut of the money, he will claim the kids hate filming and they are being forced to do it."
Article continues below advertisement
But Kate's not buying it and doesn't plan to give her estranged ex one penny.
"He's all bark and no bite," the source told RadarOnline.com.
"Kate has absolutely no intentions whatsoever of giving him any money. He doesn't have any right to it anyways!"
And as RadarOnline.com has previously reported, insiders claim that Jon gave up all his rights regarding decisions for the children in exchange for not having to pay child support — so he's certainly no
"He's waived all his rights as a parent by forgoing all child support payments," the source said.
"Also, he isn't going to court to fight for custody of the kids. He just uses that tactic to victimize himself so the public will feel bad for him."