Violent Rants & Nasty Slurs! The Top 10 Nastiest Celebrity Racism Scandals Of All Time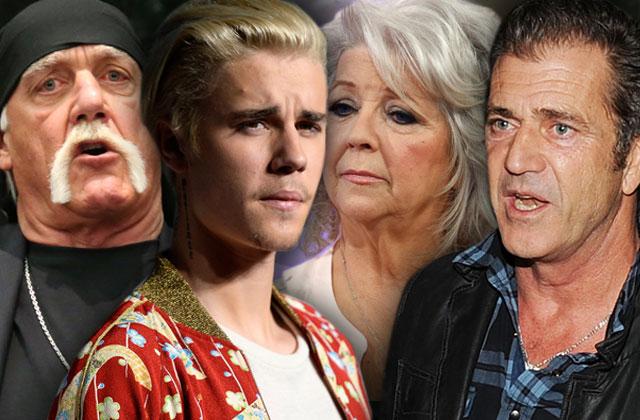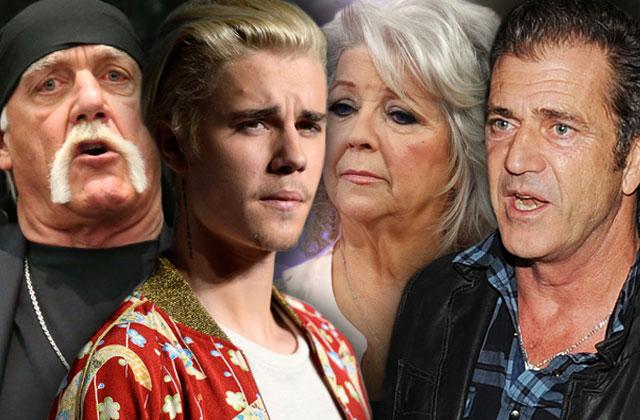 From Paula Deen to Hulk Hogan and more, RadarOnline.com can reveal the most shocking celebrity racism scandals!
Article continues below advertisement
Terry Bollea, aka Hulk Hogan, Testifies In Gawker Media Lawsuit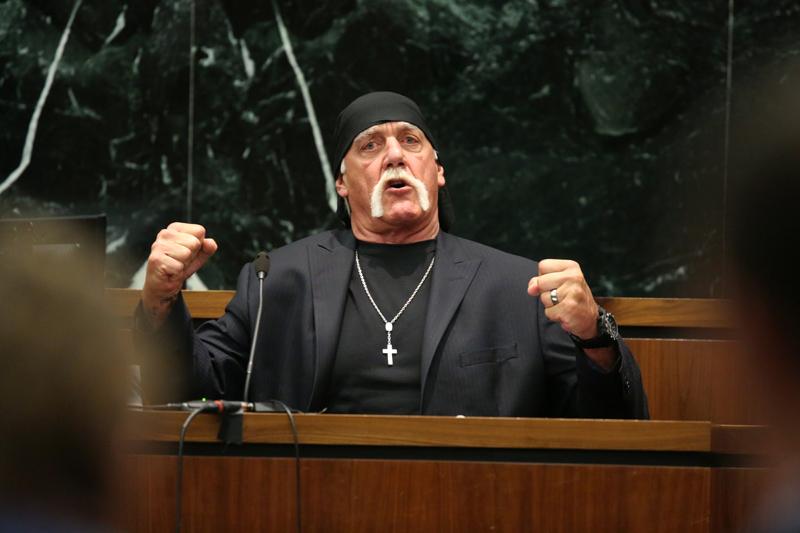 Hulk Hogan, 63, was famously fired from the WWE after he was caught on camera making racist remarks during an alleged sex tape with Heather Clem. As RadarOnline.com and The National ENQUIRER exclusively reported last year, Hogan said, "I mean, I am a racist, to a point, f******g n*****s." Hogan, whose real name is Terry Bollea, later issued a statement saying, in part, "I am disappointed with myself that I used language that is offensive and inconsistent with my own beliefs."
Today – Season 62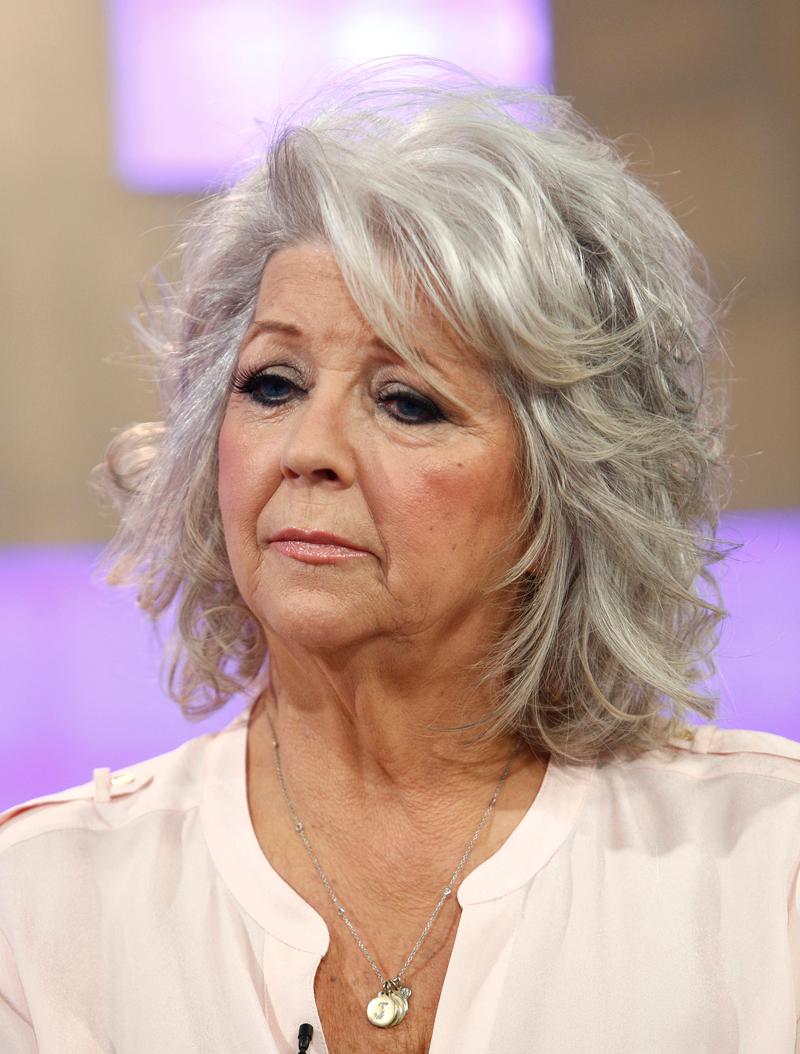 Paula Deen's cooking empire came crashing down after she was caught making racial slurs in 2013. In a shocking deposition, exclusively obtained by RadarOnline.com, Deen admitted to using the N word and wanting to have black waiters to play the roles as slaves in a wedding party she was planning at the time. Deen, now 69, attempted to downplay the scandal at first but then admitted to using the racial slurs, insisting it was simply a part of the culture in which she grew up.
Article continues below advertisement
Celebrating The Best Breakup Ever – "The Breakup Book" By Lesley Robins At Mixology101 Los Angeles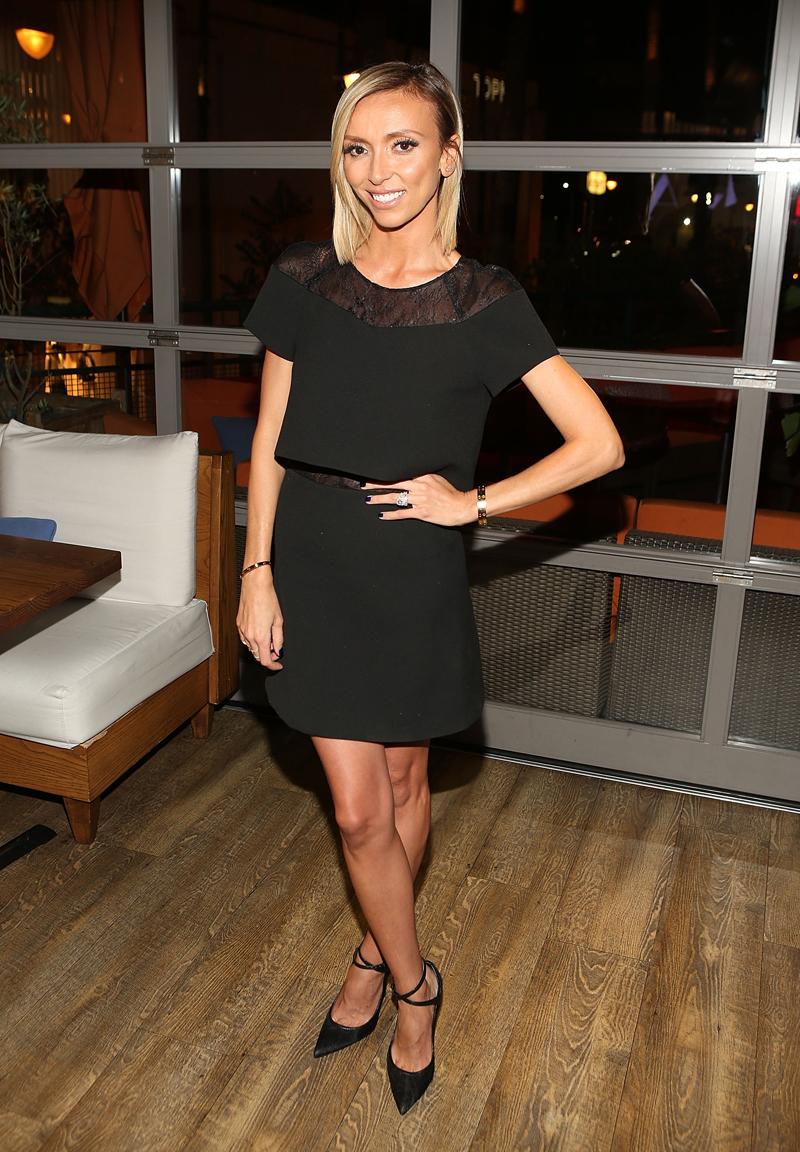 Giuliana Rancic ignited a firestorm when she slammed then 18-year-old singer Zendaya Coleman for wearing her hair in dreadlocks on a 2015 episode of Fashion Police. "I feel like she smells like patchouli oil … or maybe weed," Rancic said. Fans, celebrities, and Zendaya herself expressed outrage, claiming the statement was a racist dig, and Rancic apologized profusely on the air and on social media.
Article continues below advertisement
SAINT LAURENT At The Palladium – Arrivals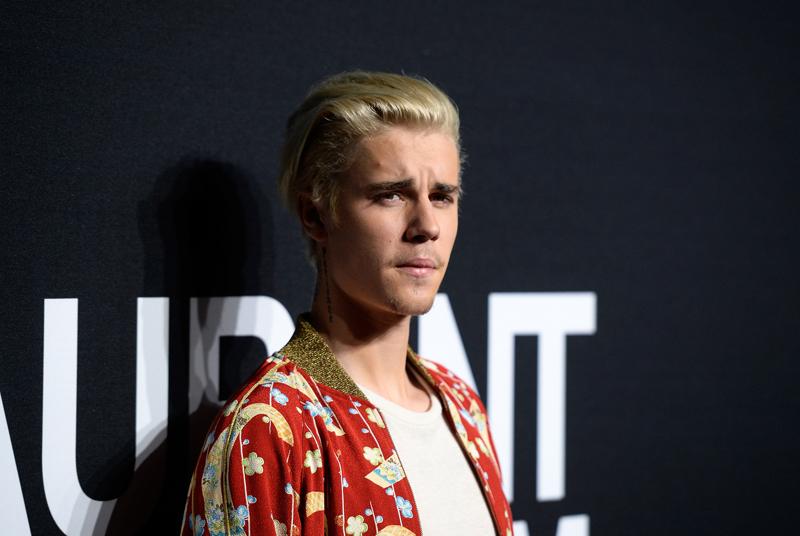 Justin Bieber was forced to issue an apology after TWO videos of him making racist remarks surfaced in 2014. In one video, when the singer was just 14-years-old, Bieber was taped telling a female friend the joke: "Why are black people afraid of chainsaws?" he asks in the video. "Run, n***er, n***er, n***er, n***er!" After he apologized for that, another video surfaced showing him singing a pardoy of his song "One Less Lonely Girl," replacing the word "girl" with the N word in the lyrics.
Article continues below advertisement
The Hollywood Reporter's Oscar Nominee Dinner – Inside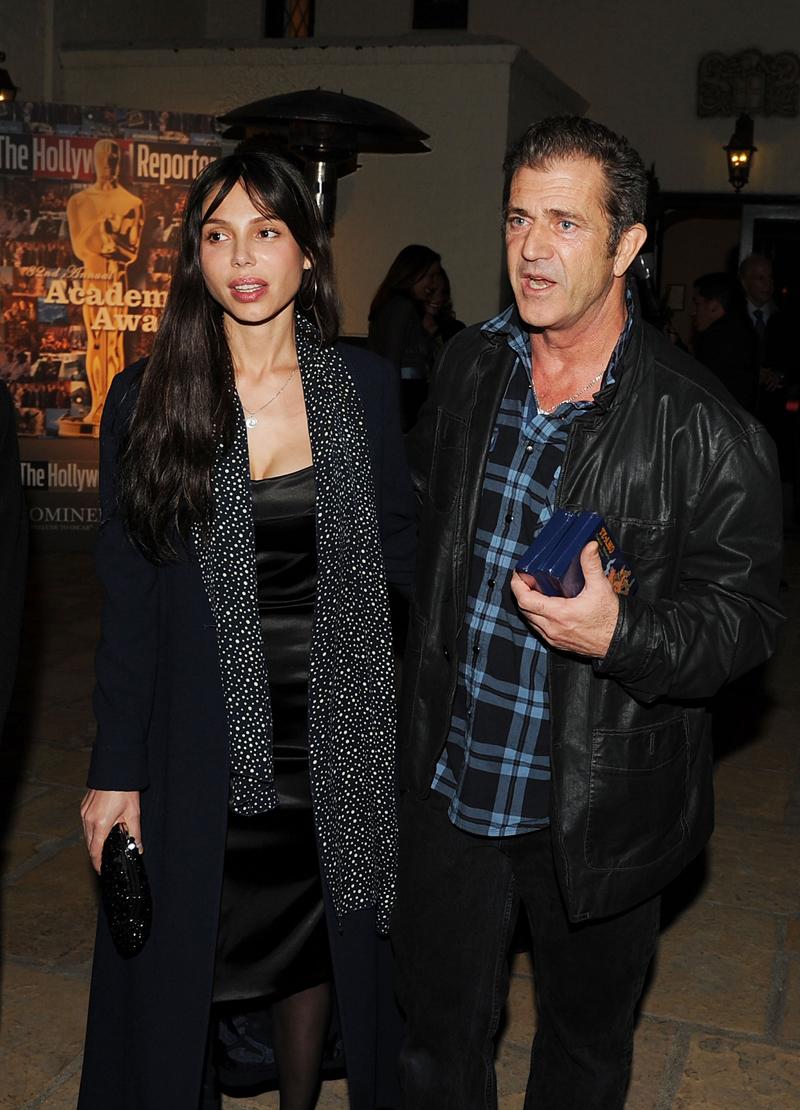 Mel Gibson found himself at the center of a racism scandal after an audio recording of a disgusting rant against his ex leaked online! As RadarOnline.com exclusively reported in 2010, Gibson called his ex, Oksana Grigorieva, a
"f***ing pig in heat" and "psycho c***" all while using then N word and other slurs.
Article continues below advertisement
2014 MTV Video Music Awards – Roaming Show
Chelsea Handler, 41, was under fire in 2014 for the allegedly racist comment she made after Lupita Nyong'o won an Oscar for her role on 12 Years A Slave. Minutes after the exciting win, Handler tweeted, "AngelinaJolie just filed adoption papers #lupitanyongo #Oscars -@chelseahandler." After receiving backlash, the comedienne defended herself on Good Morning America: "I'm not racist. I date a lot of black people, so that would be a difficult thing to explain to them," she said.
Article continues below advertisement
2002 MTV Video Music Awards – Arrivals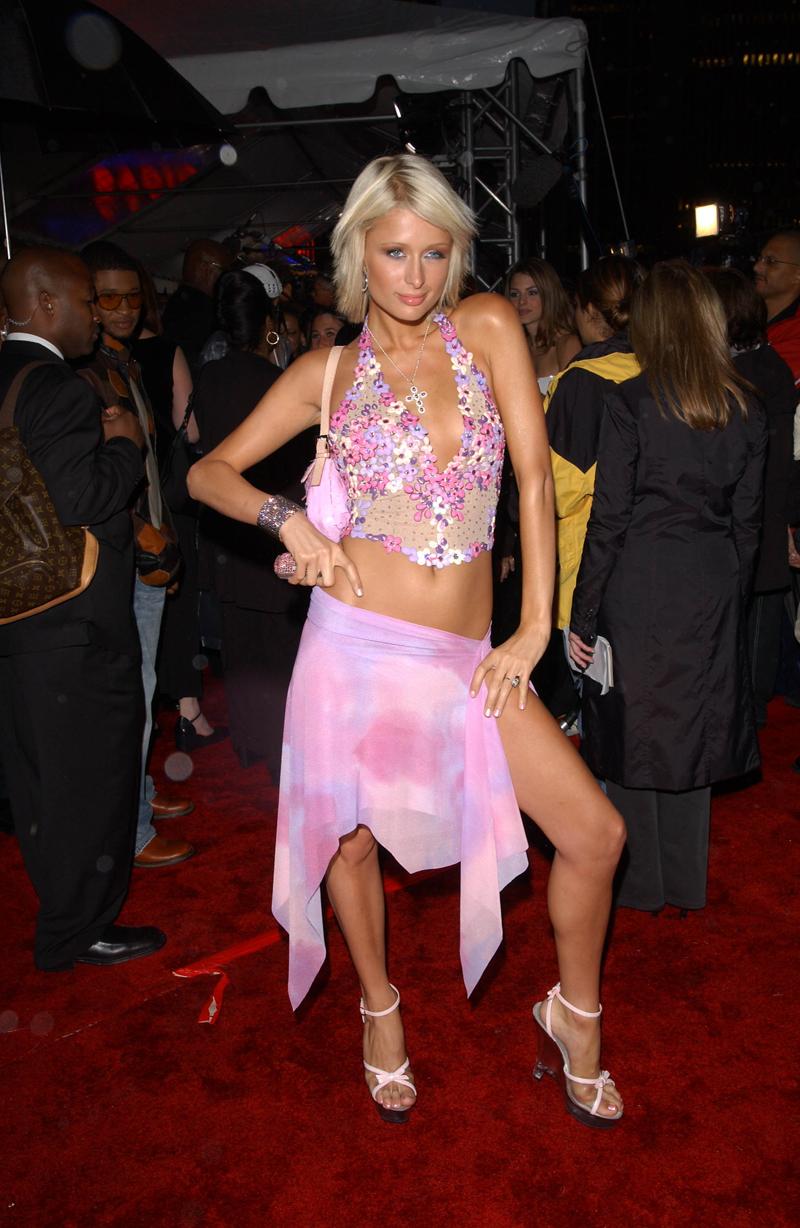 At the height of her fame, Paris Hilton was hit with a shocking racist scandal! At the National ENQUIRER exclusively reported in 2004, Hilton's former friend, Brandon Davis, accused her of using the N word many times. "She uses the word all the time. And I've known her all her life. It's 'n****r' this and 'n****r' that. She's a disgrace. She IS a racist!" he told the magazine. "She puts down Jews and other minorities, too. And I'm Jewish. I found it depressing." Not long before those claims, she apologized after a video of her saying the controversial slur surfaced.
Article continues below advertisement
Zac Posen – Front Row – Mercedes-Benz Fashion Week Fall 2015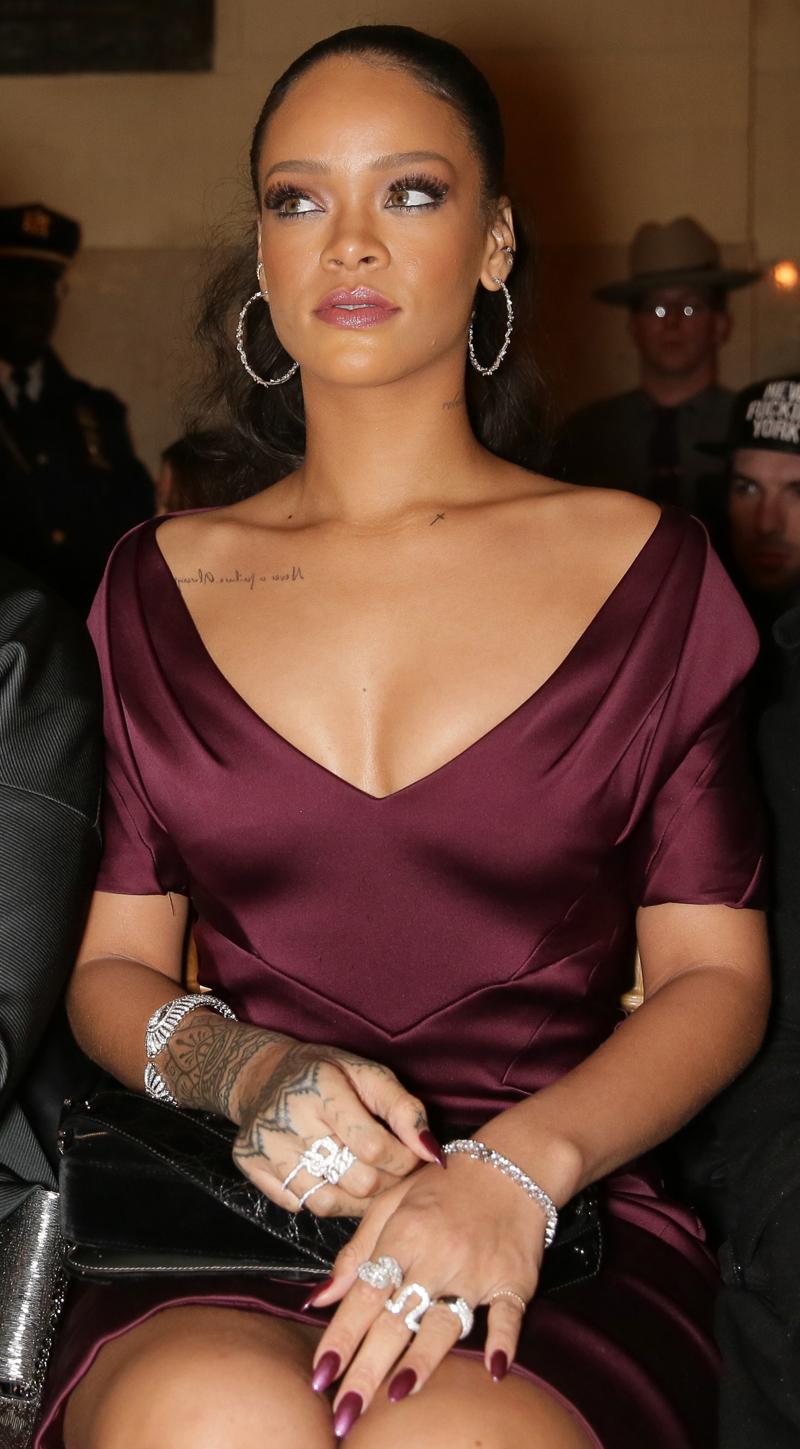 Rihanna was accused of being a racist after she tweeted a photo of a bag of rice cakes, dressed in sunglasses and hoop earrings in 2012. According to commenters, the singer was trying to take a dig at Chris Brown's half-Vietnamese girlfriend, Karreuche Tran.
Article continues below advertisement
Halle Berry and Jesse James Stop By "The Late Show With David Letterman" – May 25, 2006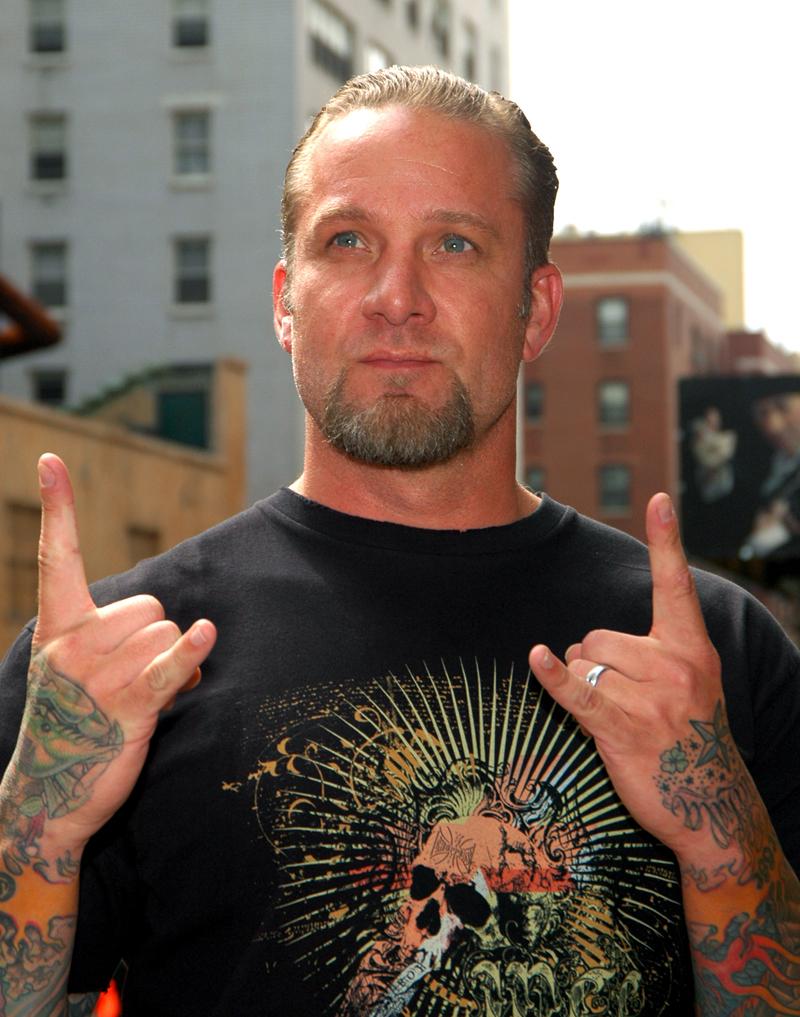 TV star and ex to Sandra Bullock, Jesse James was in the middle of an explosive scandal after a photo of him wearing a German soldier's cap and doing a Nazi salute found its way online in 2010. The shocking photo was taken in 2004, when he and Bullock were dating.
Article continues below advertisement
Celebrities Visit "Late Show With David Letterman" – May 20, 2015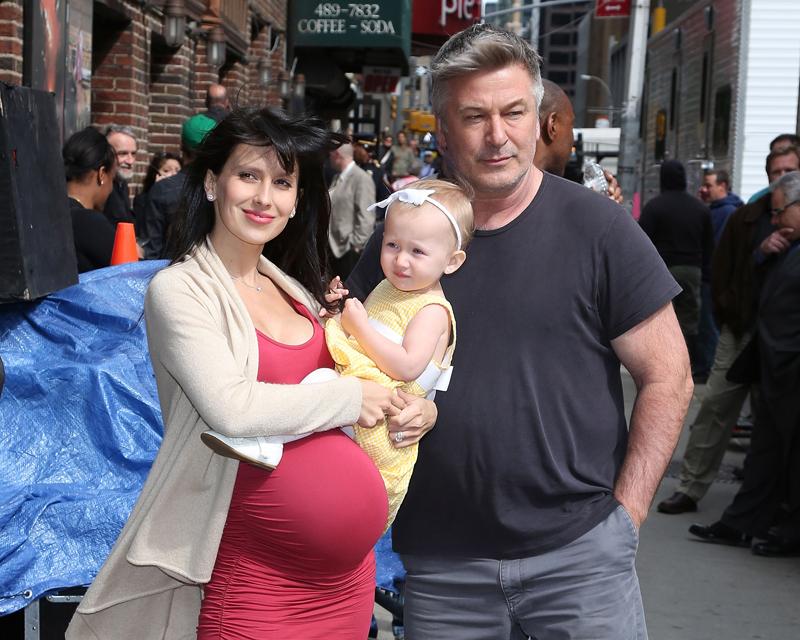 Alec Baldwin allegedly called New York Post photographer G.N. Miller a racial epithet during a heated argument in front of his NYC home in 2013. Police were called to the scene and all parties filed an official complaint, but no charges were ever filed. Baldwin insisted he was defending his family's privacy.