Exclusive
EXCLUSIVE: Oksana Has 30 Minutes Of Mel Gibson's Outrageous, Profane Rants Caught On Tape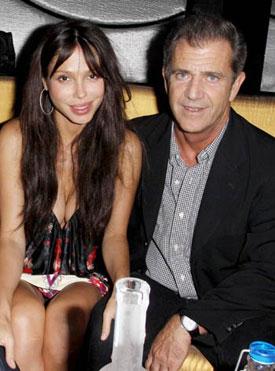 Article continues below advertisement
While Mel's rep has not denied that he made the outburst, the Oscar-winner has yet to comment or apologize and RadarOnline.com has learned, the scandal could get even worse.
Oksana, who is in the middle of a custody fight over her and Mel's eight-month-old daughter, recorded at least 30 minutes of arguments with her former lover, according to a source familiar with the situation. "It's demonic and insane stuff — and there's 30 minutes of it," the source said.
"This is the reason why he is trying so hard to spin the story into an issue of custody, because in this tape, he sounds like the devil."
The source revealed Oksana was so concerned for her life after Mel made death threats that she resorted to covertly recording him.
In one jaw-dropping threat, Mel is caught telling Oksana: "I am going to come and burn the f--king house down... but you will blow me first."
Article continues below advertisement
MORE ON:
Oksana Grigorieva
RadarOnline.com was the only news outlet to listen to the tape and the report reverberated throughout Hollywood. Gibson immediately came under pressure to apologize. Reverend Jesse Jackson said Mel has a 'fundamental character flaw.'
"Mel Gibson's outburst demonstrates once again that we are far from a society that is 'beyond race and racism,'" he told RadarOnline.com. "His penchants for anti-Semitic and racist diatribes reveal the actor's fundamental character flaw.
Article continues below advertisement