Exclusive
WORLD EXCLUSIVE: Mel Gibson's Love Child Screaming In Background As He Curses Oksana In Racist Rant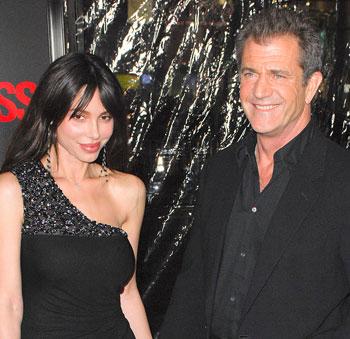 Mel Gibson called his baby mama a "bitch" and "f** king fake" while his eight-month-old daughter Lucia screamed and cried in the background, RadarOnline.com is reporting exclusively.
RadarOnline.com broke the world exclusive story early Thursday that Mel is captured on audio tape in a vile, racist rant during a conversation with Oksana Grigorieva.
Now we are revealing that as Mel rants against Oksana, their baby is wailing while Mel continues to berate his former lover. He also tells Oksana their relationship is a "horror."
Article continues below advertisement
And in one of the most disgusting comments a celebrity has ever been caught making, Mel says on tape, "You look like a f** king pig in heat, and if you get raped by a pack of n***ers, it will be your fault."
The emergence of the explosive evidence contradicts the couple's public statements that their split was amicable.
RadarOnline.com broke the news that Mel and Oksana filed restraining orders against each other under seal recently.