Carrie Fisher's Secrets & Scandals Before Tragic Post-Christmas Death Revealed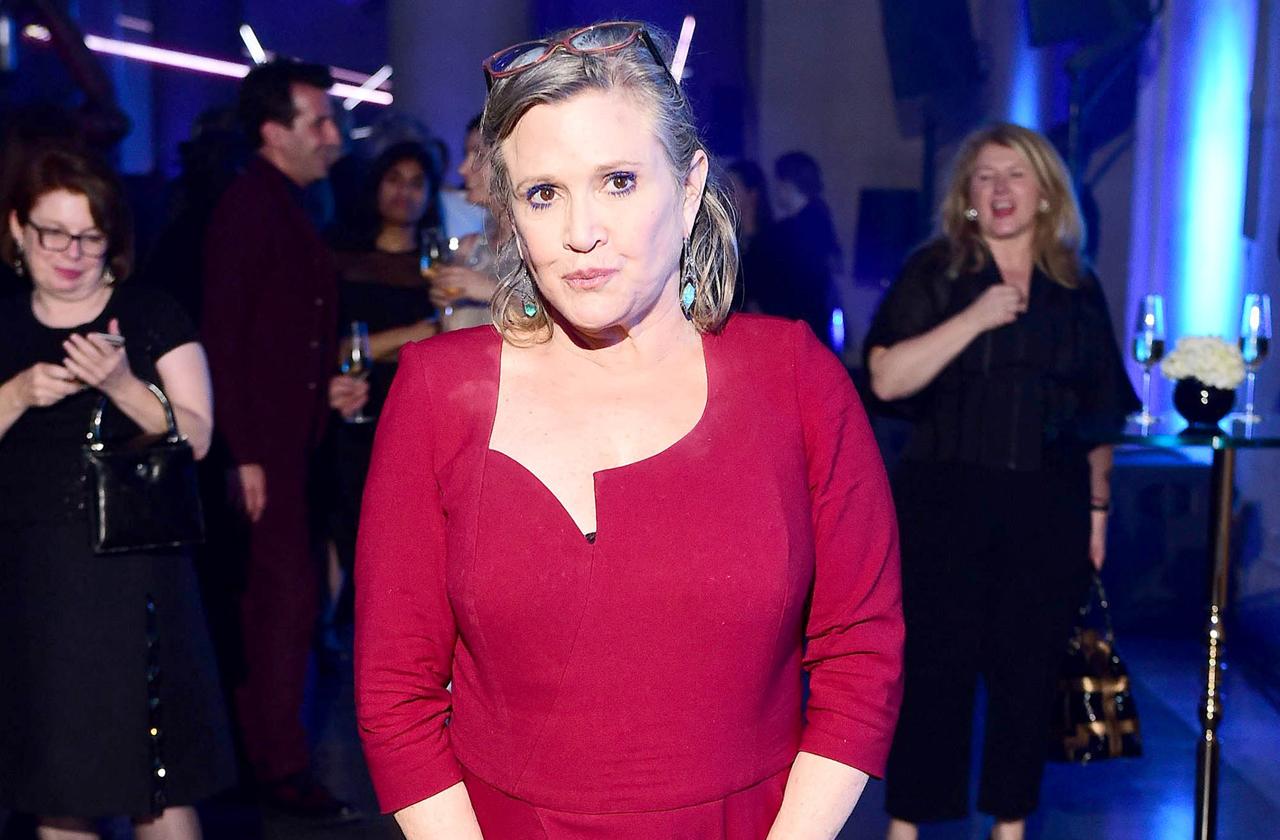 Carrie Fisher passed away on December 27, 2016 at age 60 in one of the most shocking celebrity deaths of all time.
The actress who had become world famous by playing Princess Leia in the Star Wars movies was rushed to a Los Angeles hospital after having a heart attack on an airplane coming home from London on Dec. 23.
She never recovered and just four days later, Fisher was pronounced dead at UCLA Medical Center.
Article continues below advertisement
She also became a bestselling author with such memoirs as Postcards from the Edge, which was adapted for the big screen.
Although she had career success, Fisher struggled with mental illness and drifted into drug addiction.
The star's marriage to singer Paul Simon failed, as did her romance with Saturday Night Live star Dan Aykroyd.
She had her only child, daughter, Billie, by a gay boyfriend, Brian Lourd.
Article continues below advertisement
In her last book, Fisher stunned fans with a long-held Star Wars secret—she'd had an affair with then-married co-star, Harrison Ford, who played Han Solo.
Scroll through RadarOnline.com's gallery for more on Carrie Fisher's secrets and scandals to mark the second anniversary of her death.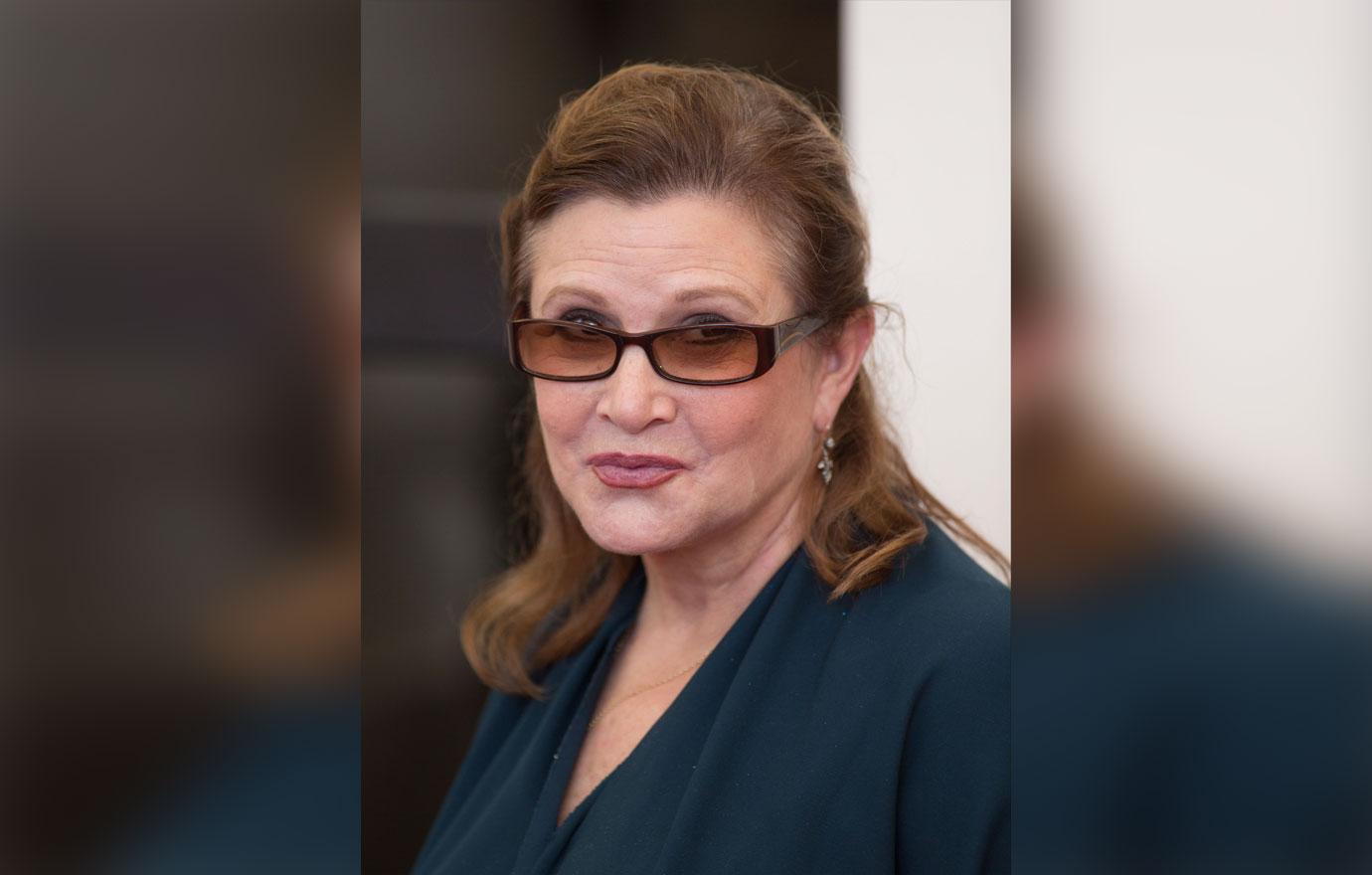 Fisher fought a lifelong battle with mental illness -- which is why she said she turned to drugs. "It turns out I am severely manic depressive," she told fans. She claimed she self-medicated to handle things, using used pain medication such as Percodan to "dial down" the manic aspect of her bipolar disorder.
Article continues below advertisement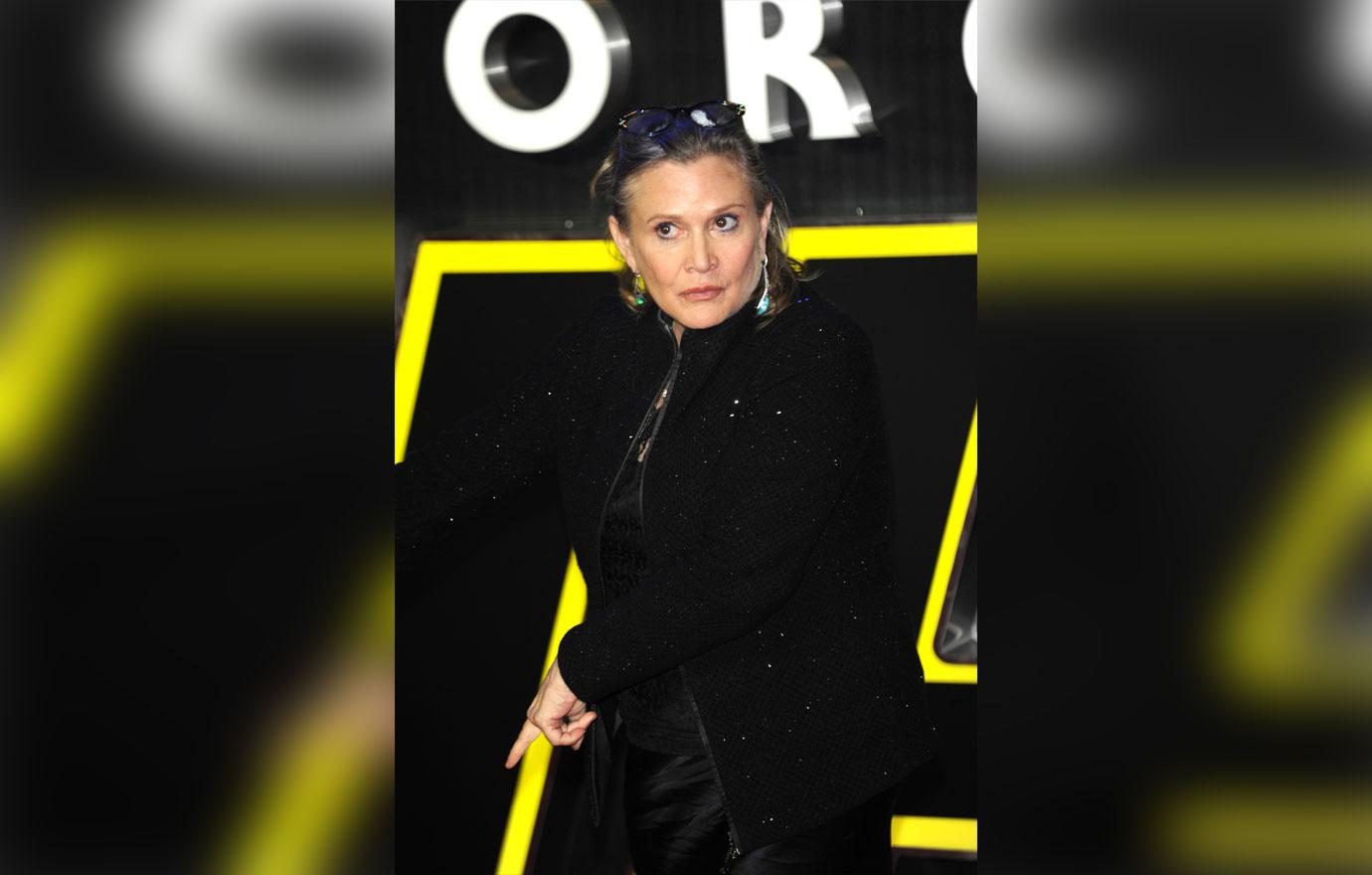 The famously candid actress revealed her "past" drug history in her memoirs and in one-woman shows. When she promoted her book Wishful Drinking, Fisher recalled using LSD, cocaine and pills, and alcohol. Although she was purportedly clean and sober before appearing in Star Wars: The Last Jedi, a source told RadarOnline.com that she had relapsed before Thanksgiving 2016 and was "as high as a kite." Just two days after Christmas that year, she died at UCLA Medical Center.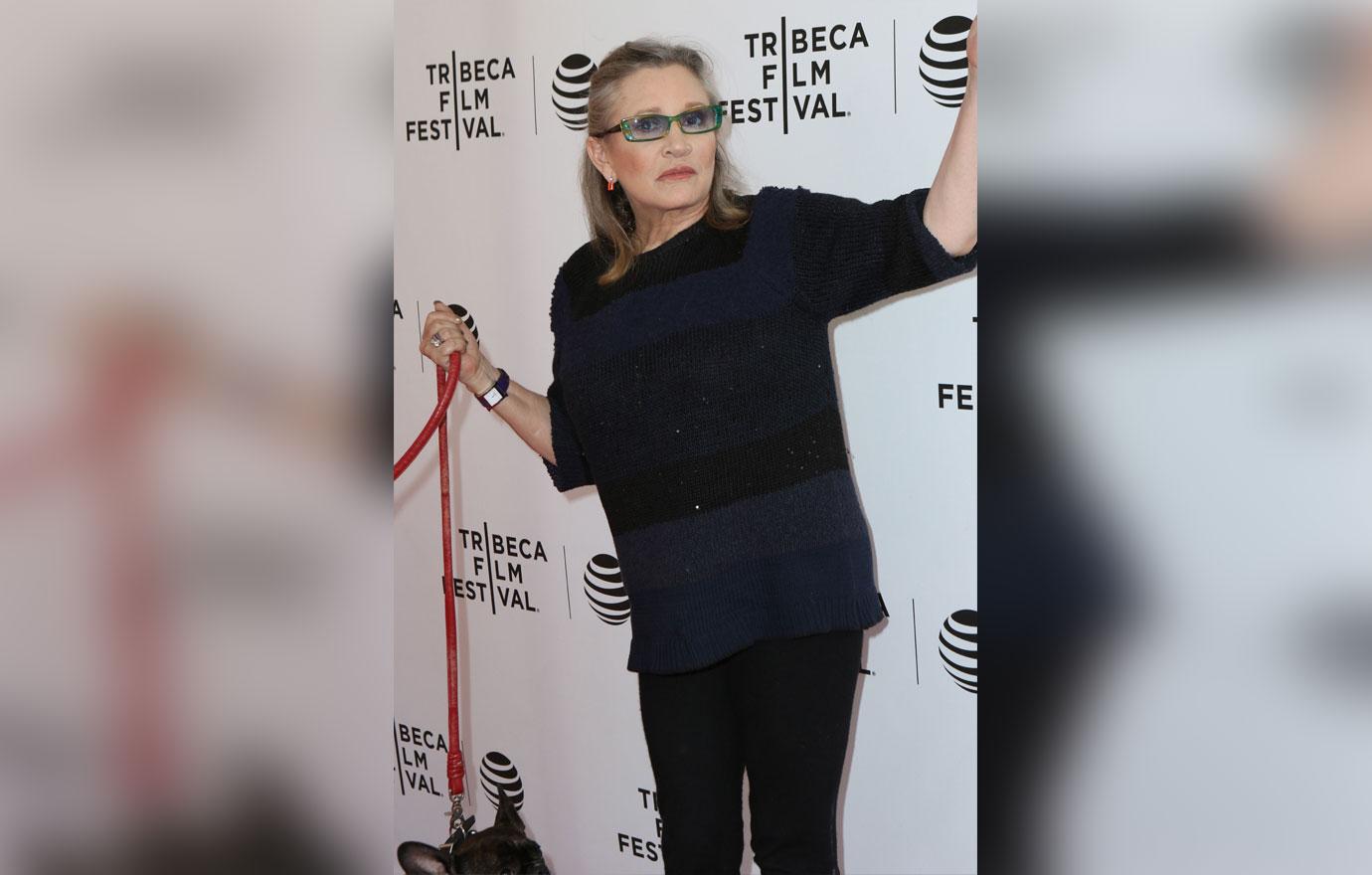 Article continues below advertisement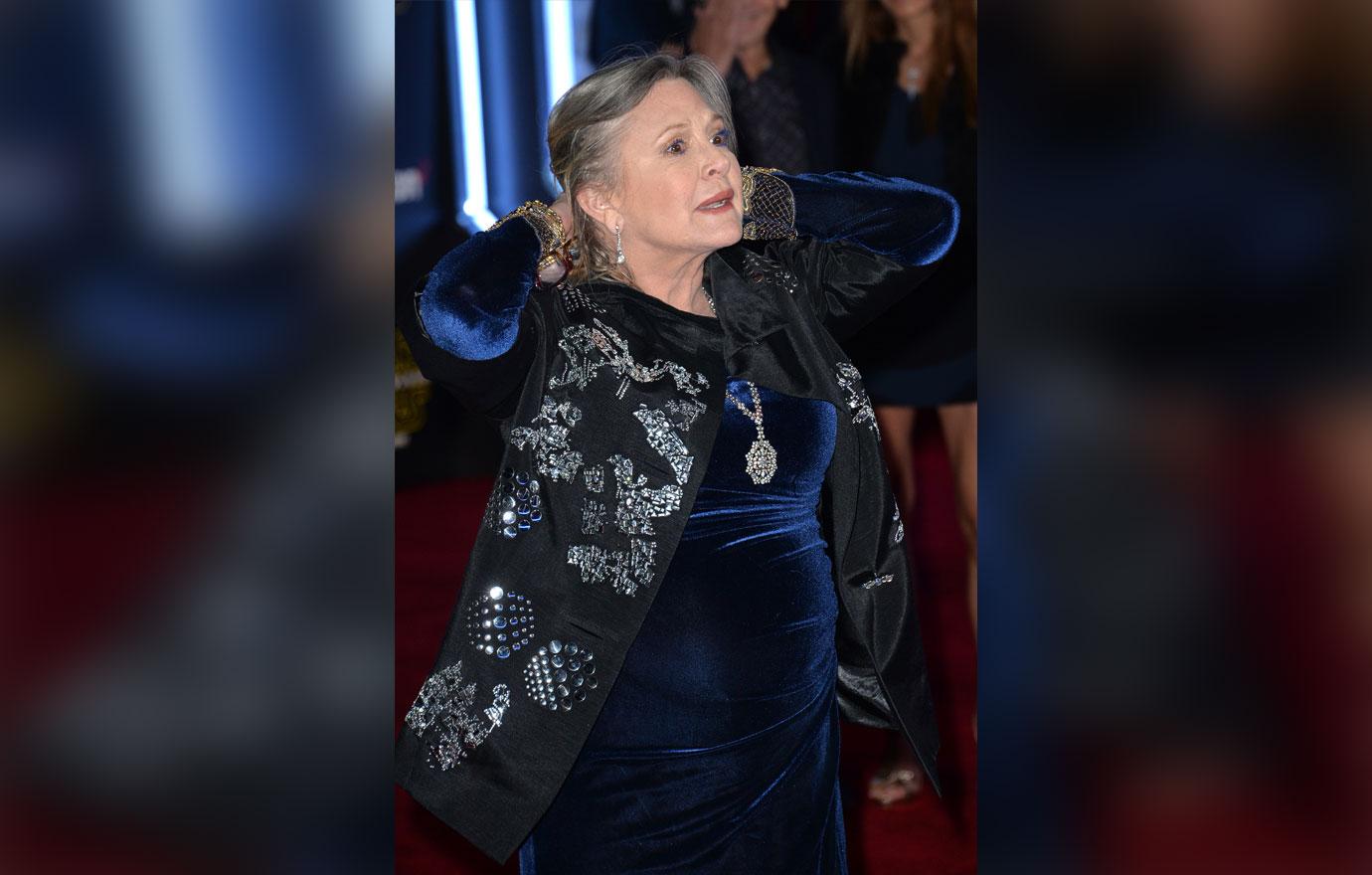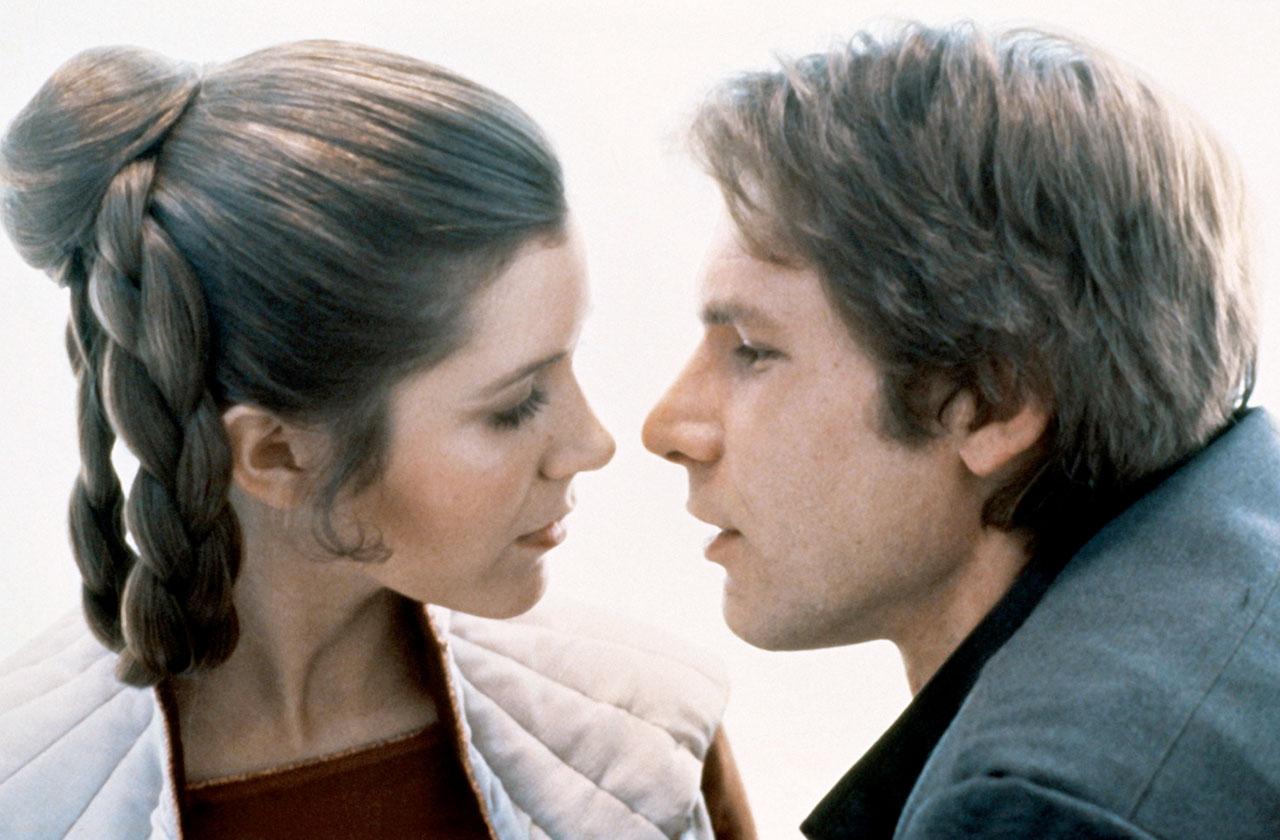 The star admitted that when she was 19, married co-star Harrison Ford seduced her while they made the first Star Wars movie. In final book, The Princess Diarist, Fisher finally exposed that scandalous secret about Ford pouncing on her in a taxi and then taking her to bed. According to Fisher, Ford, who was 14 years older, largely ignored her in public as they had sexual trysts in private. She had fantasies about Ford leaving his wife and two kids for her, but her fling fizzled with the unemotional hunk after three months. "God, he really was handsome. I forgave him for not loving me in the way one usually expects — and almost forgave myself for not expecting it," Fisher recalled.
Article continues below advertisement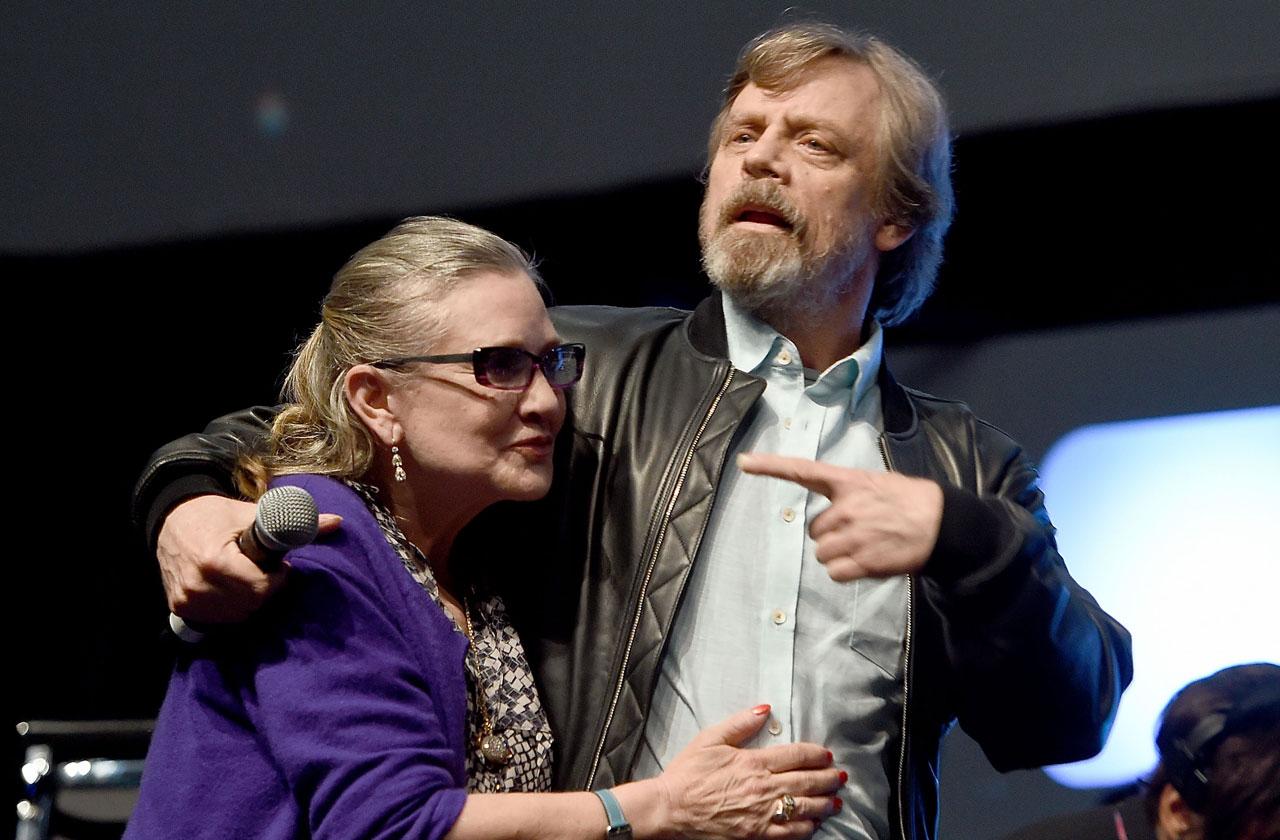 After Fisher's sad death, her other Star Wars co-star, Mark Hamill, disclosed a secret she had never exposed. In an interview with The Guardian, Hamill claimed he "got it on" with Fisher during the first film in the series. The actor who played Luke Skywalker said he and Fisher "were all over each other!" One day they were discussing "kissing techniques" and the next they were "making out like teenagers."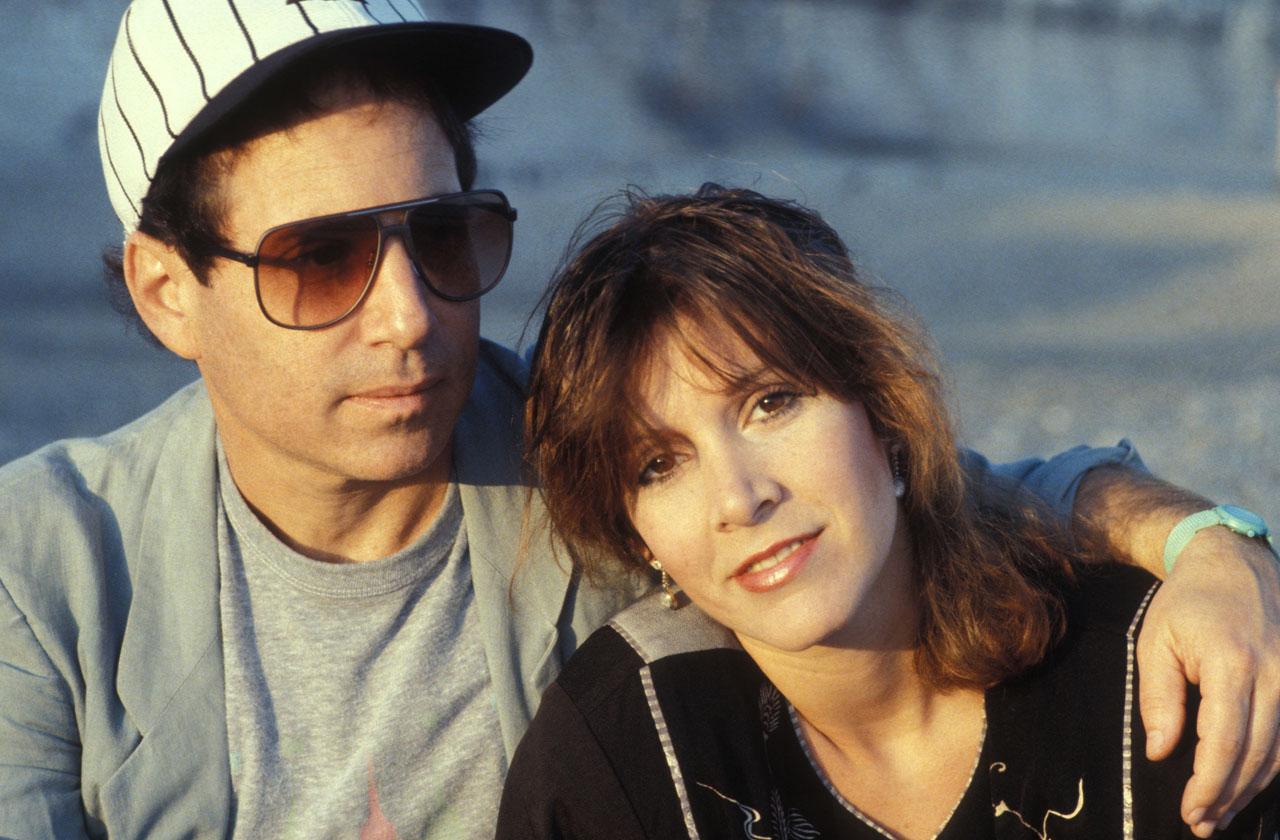 Fisher had a tortured love life -- and was single and unattached when she died. Her only marriage was to famed singer Paul Simon from August 1983 to July 1984, but they dated again on and off for years after their divorce—before finally splitting for good. "They fought a lot," Simon's biographer Peter Aames Carlin explained in Homeward Bound about their tortured romance.
Article continues below advertisement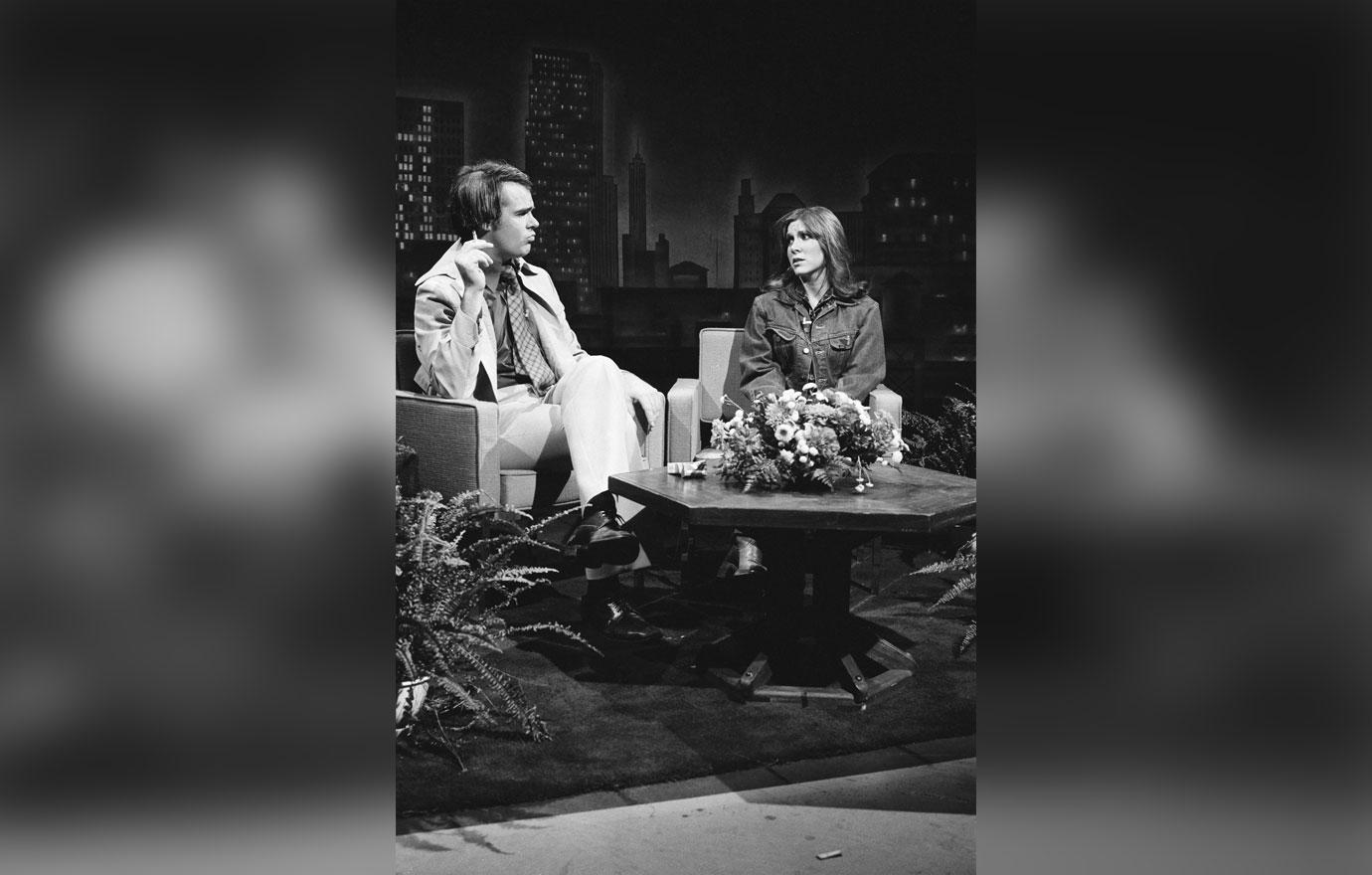 The actress was on a break from her romance to Paul Simon when she briefly got engaged to her The Blues Brothers co-star, Dan Aykroyd. Fisher said about the SNL star, "We had rings, we got blood tests, the whole shot. But then I got back together with Paul Simon." However, Aykroyd, who wed Donna Dixon, was Fisher's lifelong friend and mourned her at a public memorial in March 2017. As RadarOnline.com reported, Aykroyd said in his affectionate and funny eulogy for Fisher, "I once saved her life, applying the Heimlich maneuver to dislodge a Brussels sprout from her throat." He added poignantly, "And if I'd been with our beloved showboat on the airplane, I might be able to save her again." Aykroyd was blunt about how their romance ended, telling fans, "She had long conversations on the phone in my presence with Paul Simon, with whom she was attempting to reconcile."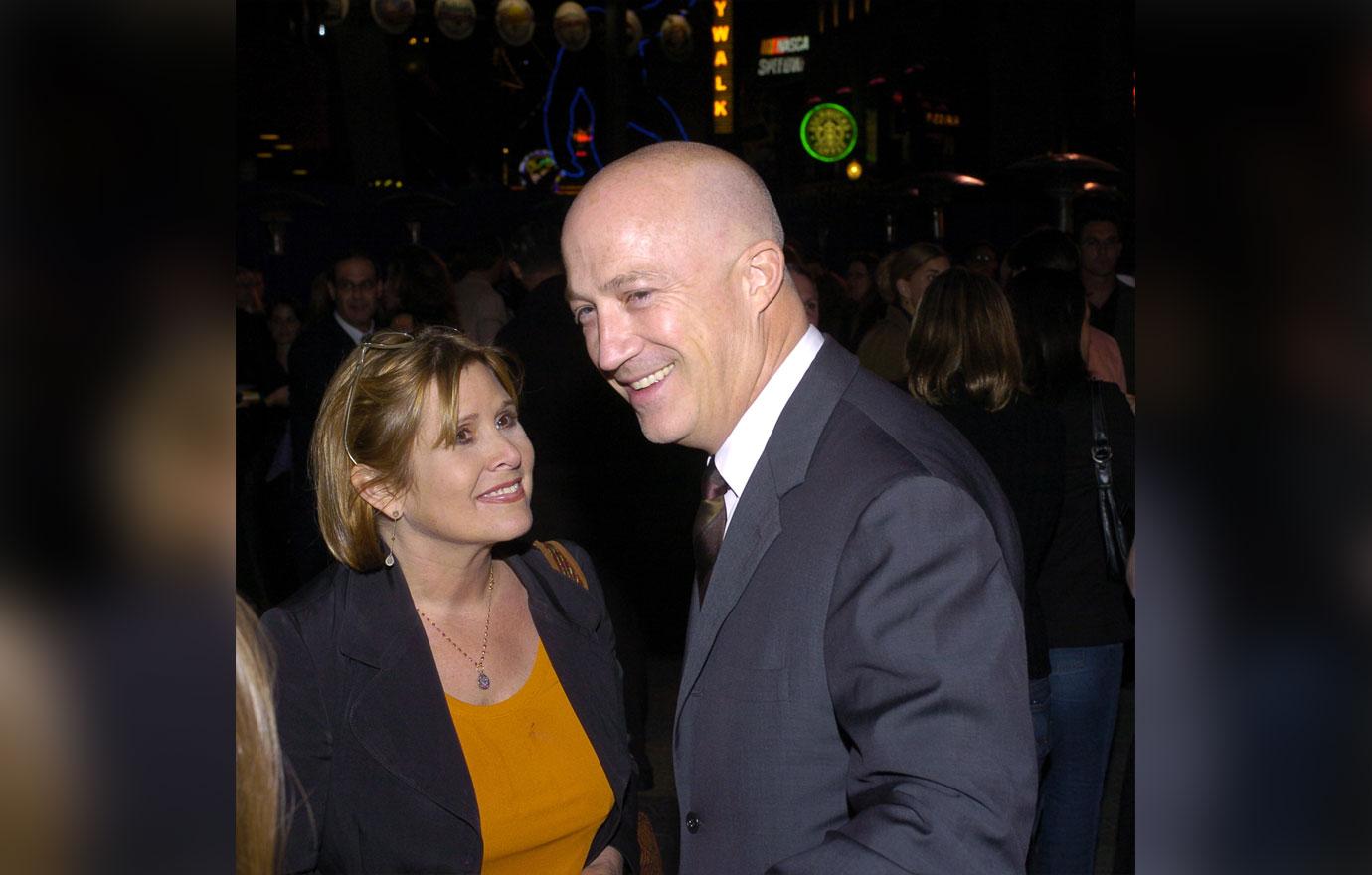 Fisher lived with Hollywood superagent Bryan Lourd for three years and he fathered her only child, daughter Billie, but he turned out to be gay and left her for a man in 1993. "I really did love him," she recalled. "He lied out of fear. He wanted a child. He thought he'd be able to change."
Article continues below advertisement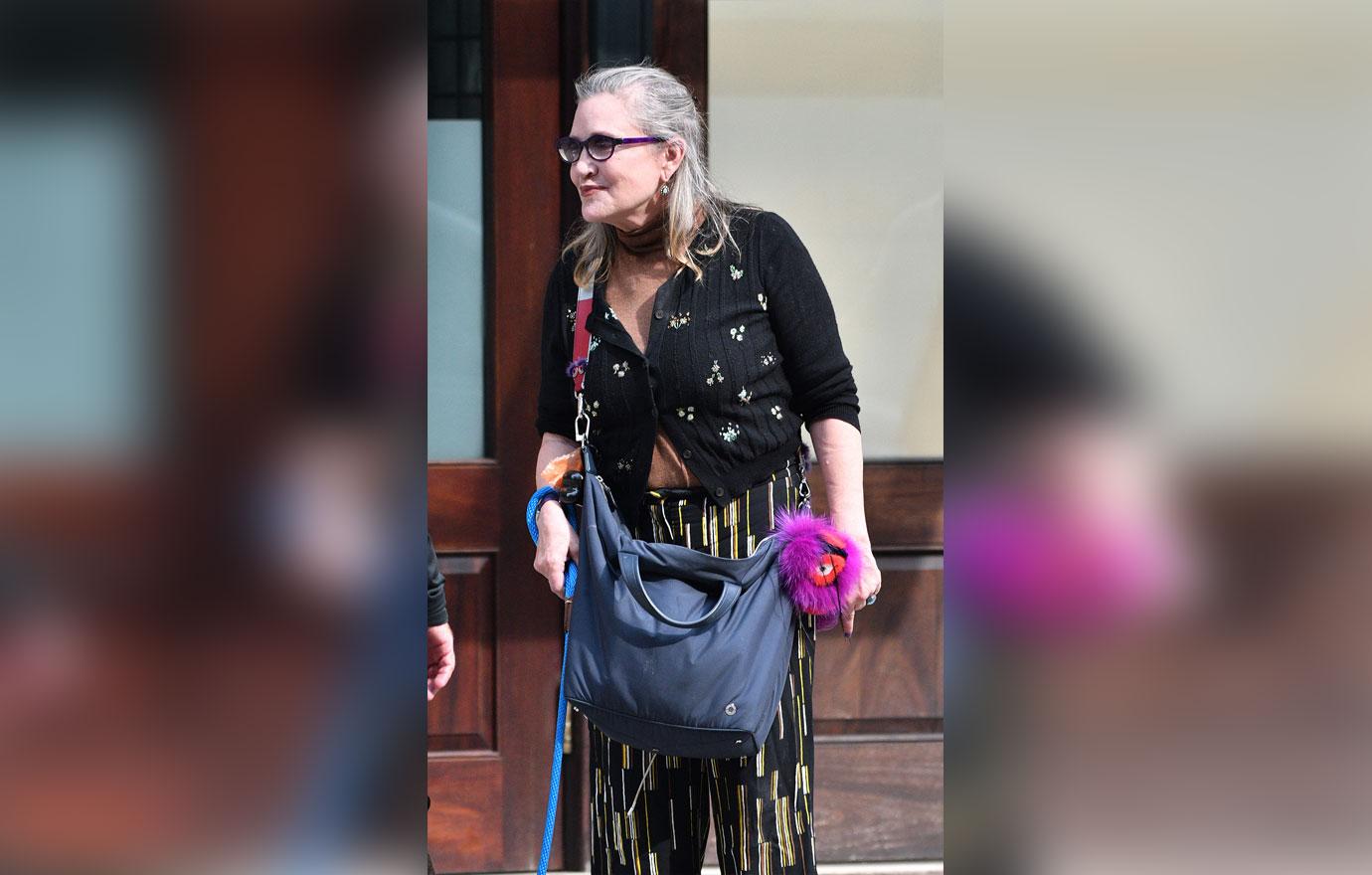 Incredibly, Fisher was confined to a psycho ward in 1997 after a manic depressive episode. She had crash-landed after abandoning her medication for her mental problems. "When I ended up going into the mental hospital, it was just this really weird feeling. I knew it was coming and I was powerless against something that was happening. It was just awful," she said.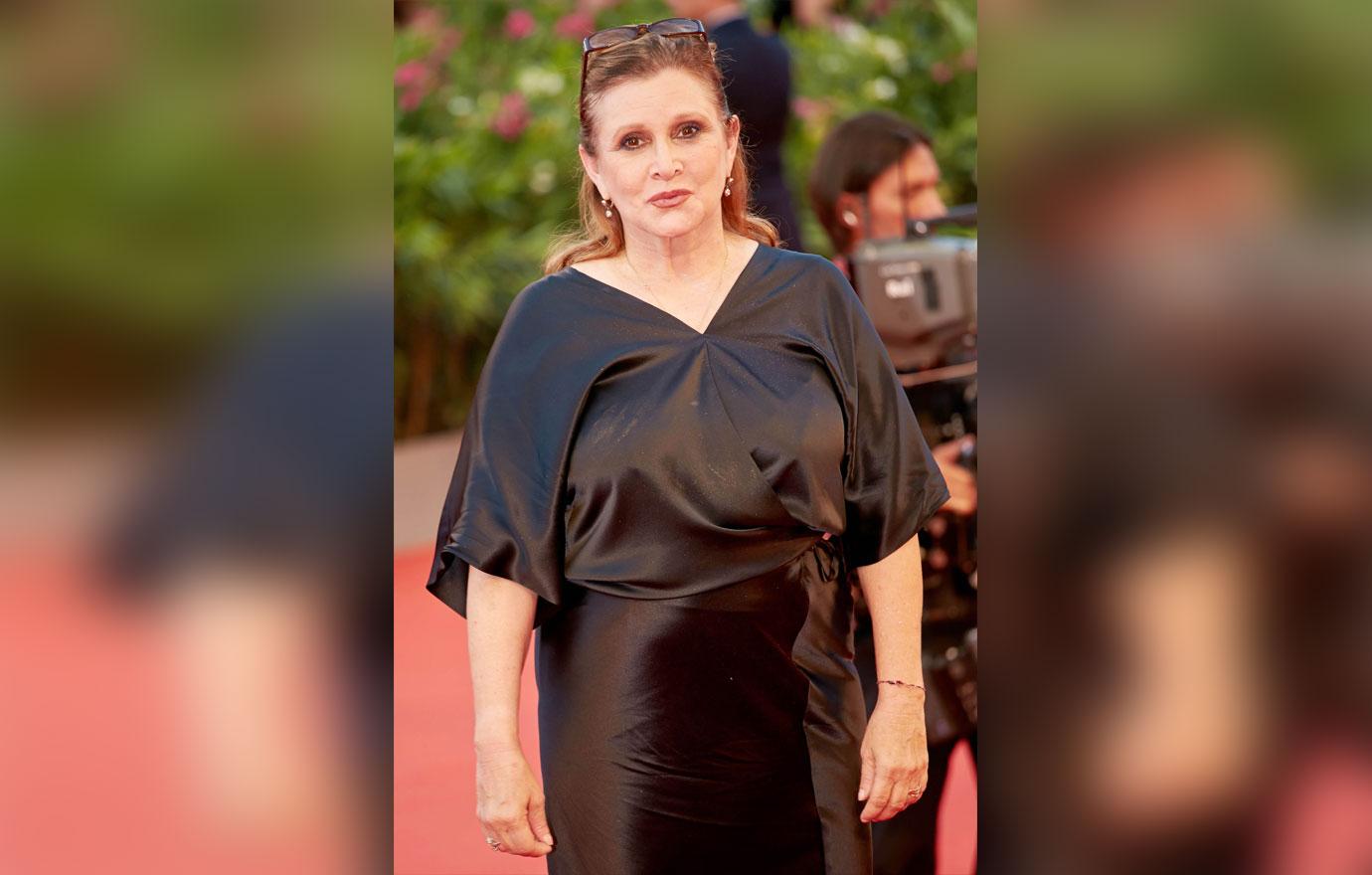 Fisher found herself in bed with a dead man in a bizarre 2005 incident. Her friend, political operative R. Gregory Stevens, died of heart failure linked to cocaine and oxycodone, which coroners found in his system. Fisher and Stevens had fallen asleep on her bed while watching TV in her Beverly Hills house. The star woke up to find him dead beside her.
Article continues below advertisement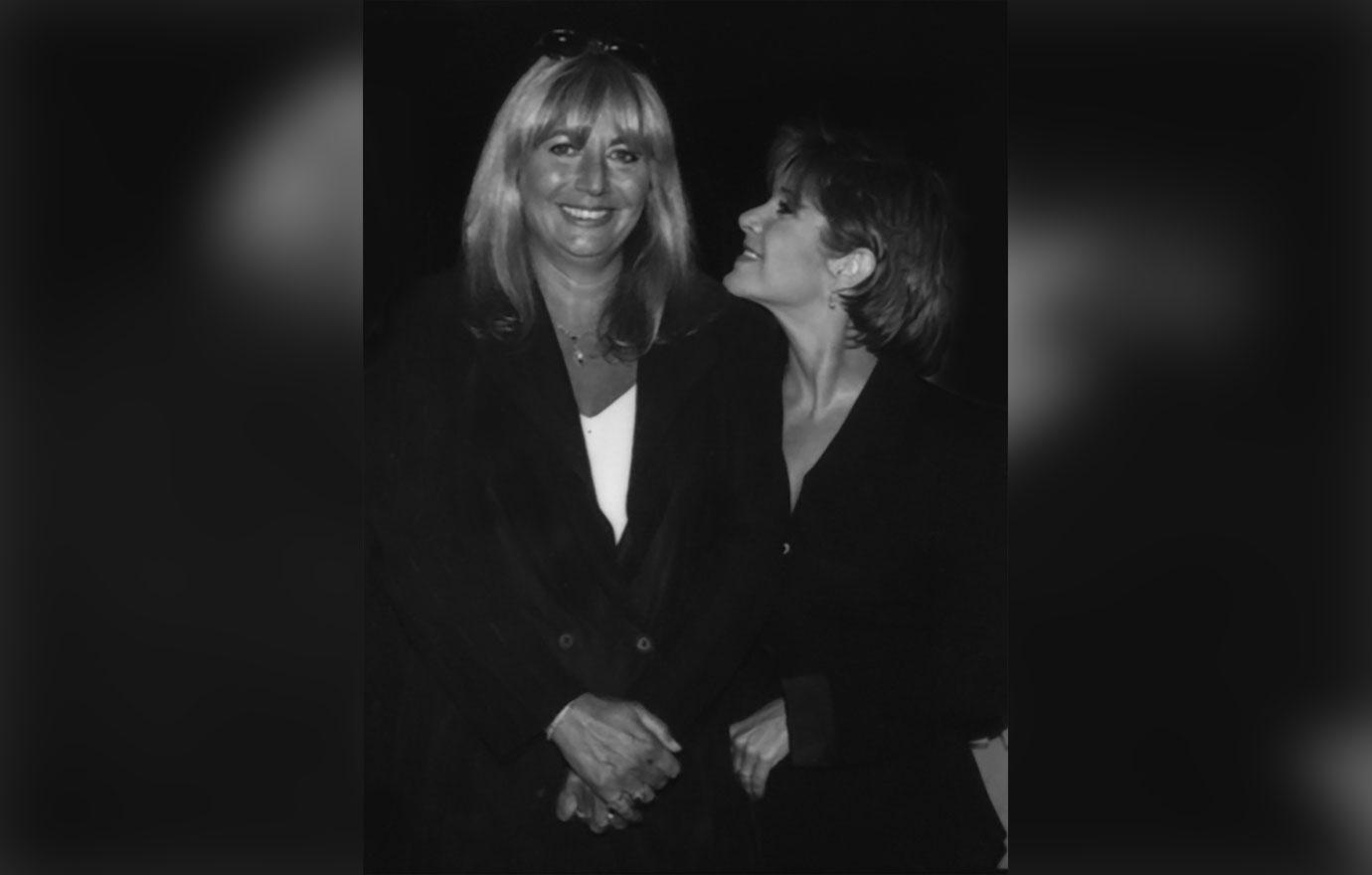 Gay rumors flew about Fisher during her life. She joked about her close friend Penny Marshall, who died in December 2018, being her "lover." But Fisher added, "No, it's not true." However, Fisher did admit, "I made out with a woman once but I am not gay."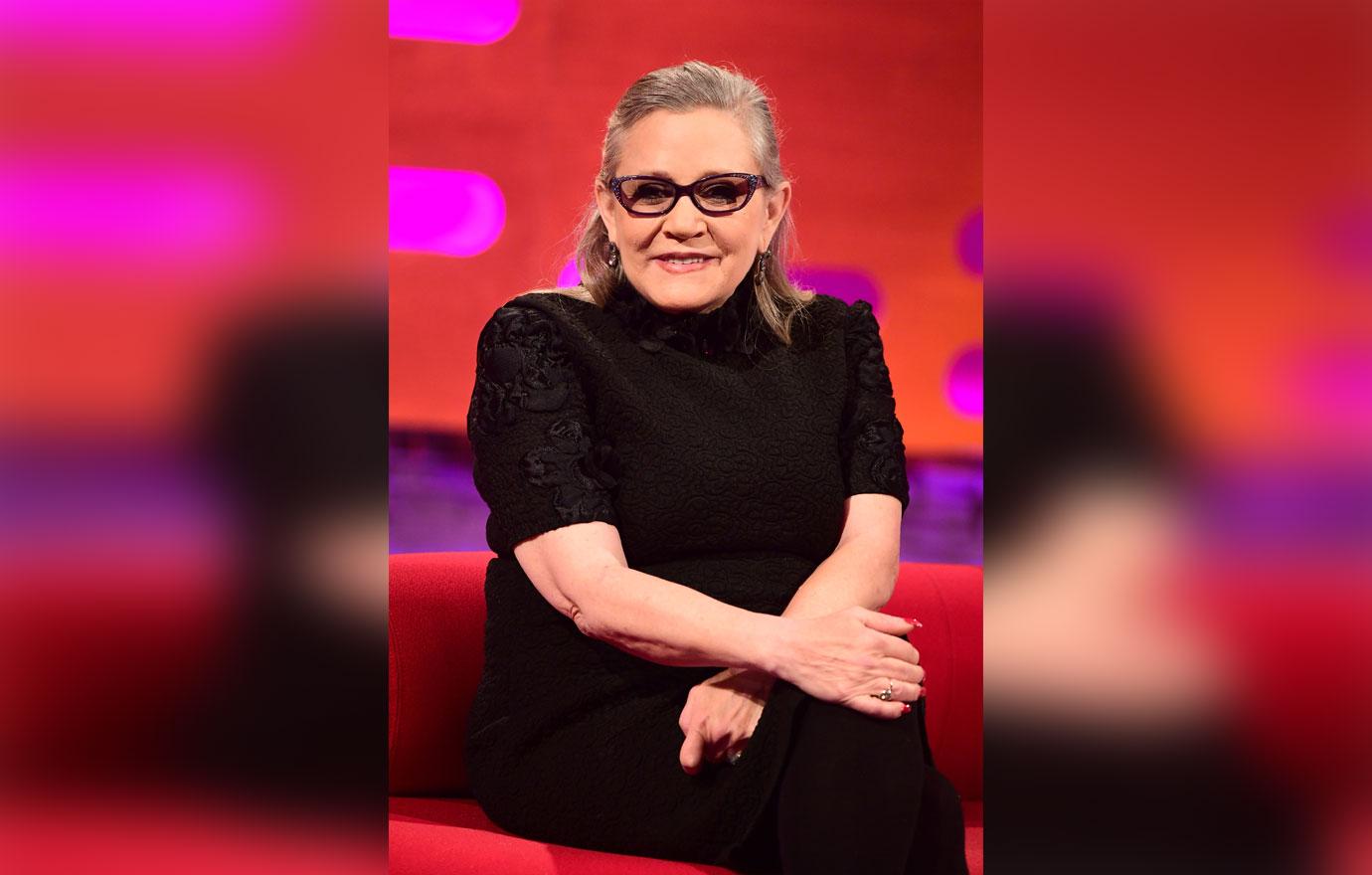 Fisher's shocked fans took videos of her bizarre behavior in 2013 while she was trying to perform on a Caribbean cruise. She slurred her words and mumbled onstage and appeared impaired. She wound up being hospitalized. "I went completely off the rails," Fisher later explained. "I was in a very severe manic state, bordering on psychosis."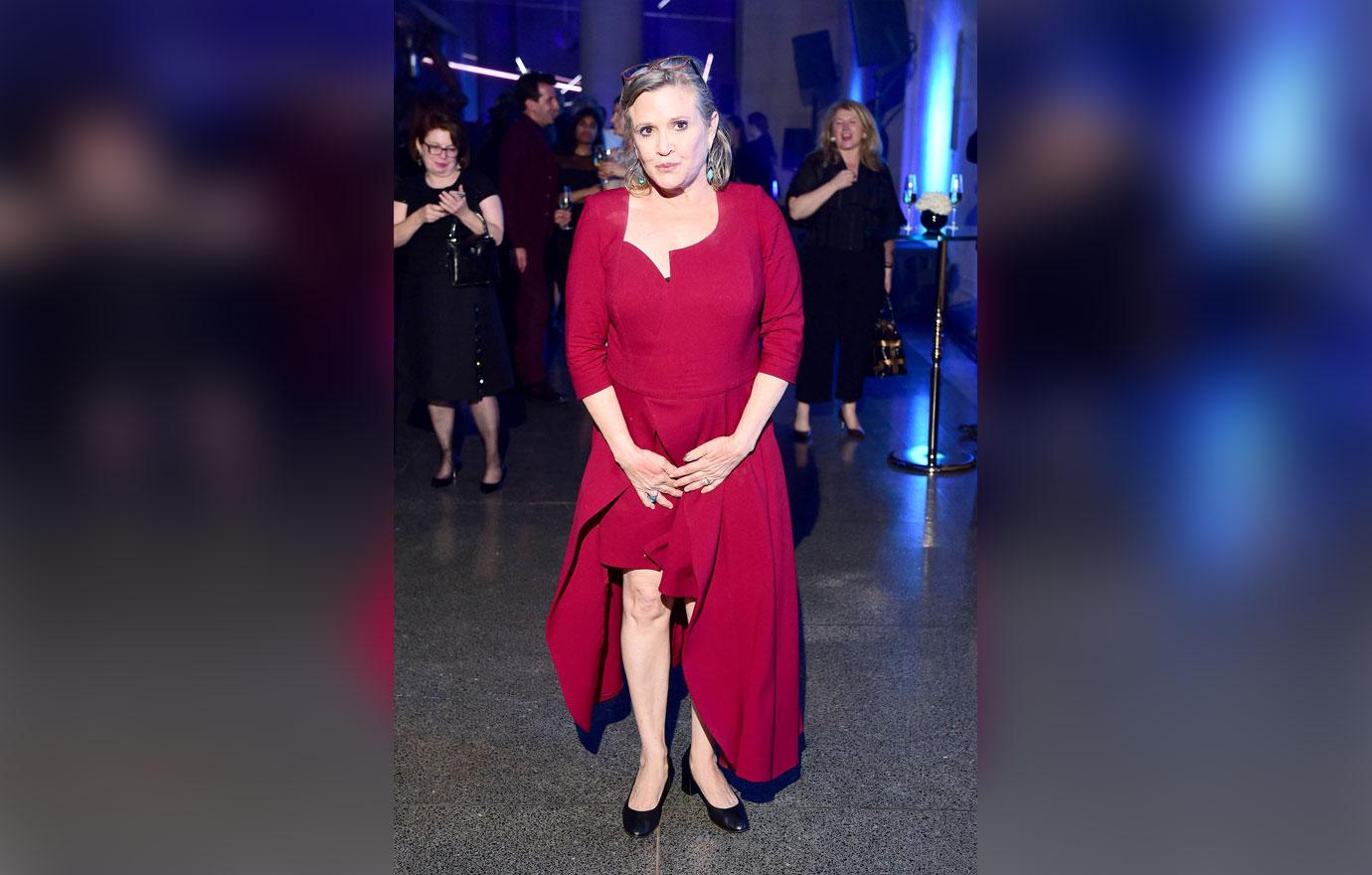 Plastic surgery rumors swirled for years around Fisher as she aged -- but her face just didn't look natural. Some speculated she had work done to look younger for her later Star Wars movie return, but Fisher never 'fessed up.
We pay for juicy info! Do you have a story for RadarOnline.com? Email us at tips@radaronline.com, or call us at (866) ON-RADAR (667-2327) any time, day or night.