Carrie Fisher Suffers Heart Attack On Flight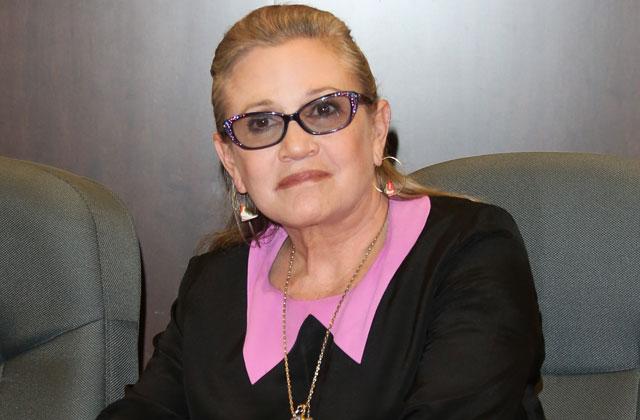 Star Wars actress Carrie Fisher suffered a major heart attack on a flight from London on Friday, and was rushed to the hospital when the plane landed.
"On Flight 935 from Heathrow to Los Angeles there was an unresponsive customer onboard and we had medical officials respond to the incident the gate," a spokesperson for United confirmed exclusively to RadarOnline.com.
When asked if the CPR treatment on board was performed by a passenger or a member of the United staff, the spokesperson said, "I can't say for what witnesses may be saying at this moment."
Article continues below advertisement
Actress Anna Akana tweeted about witnessing the star on the flight.
"Don't know how else to process this but Carrie Fisher stopped breathing on the flight home. Hope she's gonna be OK," she wrote.
"She wasn't breathing for 10 minutes or so. They were administering CPR up until we landed," Akana added. "So many thanks to the United flight crew who jumped into action, and the awesome doctor and nurse passengers who helped."