Debbie Reynolds Dies At 84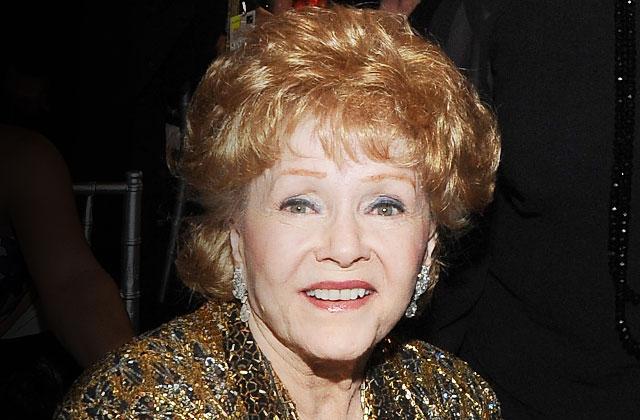 Debbie Reynolds passed away on Wednesday evening at Cedars Sinai Medical Center, just one day after her beloved daughter Carrie Fisher died. She was 84.
Reynolds suffered a stroke at home in Beverly Hills as she was planning her 60-year-old daughter's funeral. She was transported to the hospital in "fair and serious condition," the LAFD spokesperson told RadarOnline.com.
Reynolds held vigil at Fisher's bedside after she suffered a heart attack on an international UNITED Airlines flight from London to Los Angeles on December 23, 2016.
Article continues below advertisement
"She has been under so much stress," a family insider told RadarOnline.com exclusively about Reynolds after she had the stroke.
Her brother, Bill Reynolds told RadarOnline.com that Reynolds was with her daughter during her last devastating moments in the hospital.
"They were watching her brainwaves and she had lost so much time to get the blood flowing to her brain and that was a big concern to show improvement and it didn't."
The Singin' in the Rain actress was married to Eddie Fisher, whom she famously divorced in 1959 after his shocking affair with Elizabeth Taylor.
Reynolds posted a touching tribute to her daughter on Tuesday night after her death.
"Thank you to everyone who has embraced the gifts and talents of my beloved and amazing daughter," she wrote on Facebook. "I am grateful for your thoughts and prayers that are now guiding her to her next stop. Love Carries Mother."