Carrie Fisher Breaks Silence On Recent Bipolar Episode: I Was Delusional & Just Trying To Survive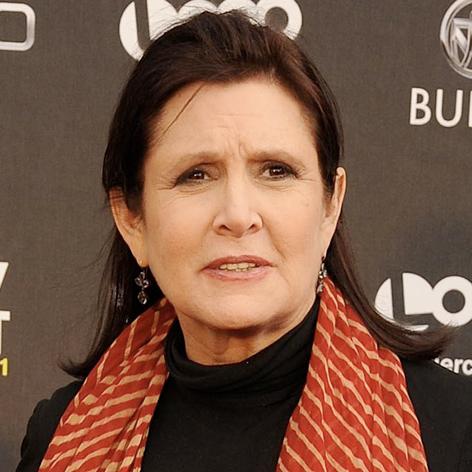 Carrie Fisher stood on a cruise ship stage slurring her words, mumbling and appearing highly impaired. At one point her dog added to the surreal scene by urinating and pooping on the stage.
Many assumed it was a breakdown, or a relapse of her prescription pill addiction. But Fisher, 56, has now broken her silence about that headline-making day last month on the Holland America Eurodam ship, revealing she was in a highly manic state caused by her bipolar condition.
Article continues below advertisement
INTERVIEW: Everyone Knows John Travolta Is Gay, Says Carrie Fisher
"I know it got bad. I was in a very severe manic state, which bordered on psychosis. Certainly delusional," the screenwriter/actress told People magazine. "I wasn't clear what was going on. I was just trying to survive."
She revealed this was one of the most extreme manic states she ever experienced, comparing it to one from 15 years ago when she was in a psychiatric hospital.
"I was in big trouble," she said of her recent breakdown.
Fisher says that she used to do drugs with her father Eddie Fisher and wasn't diagnosed as bipolar until her 20s. She adds that her recent incident was caused by a problem with her medication and her sleep cycles being thrown off.
"I wasn't drunk," she clarifies about her onstage meltdown.
After the cruise ship horror, fisher checked into UCLA's psychiatric hospital for five days, according to People, and then went to a residential facility to adjust to new medication.
"I needed to be there in the hospital," she candidly tells the mag, adding that everything she saw she interpreted as some type of sign or metaphor.
"The only lesson for me or anybody is that you have to get help," she says. "It's not a neat illness. It doesn't go away."
Fisher is at home recovering from her setback.