Is She Ok? Britney Spears Looks Like A Dazed Mess In Bizarre First Photos After Entering Rehab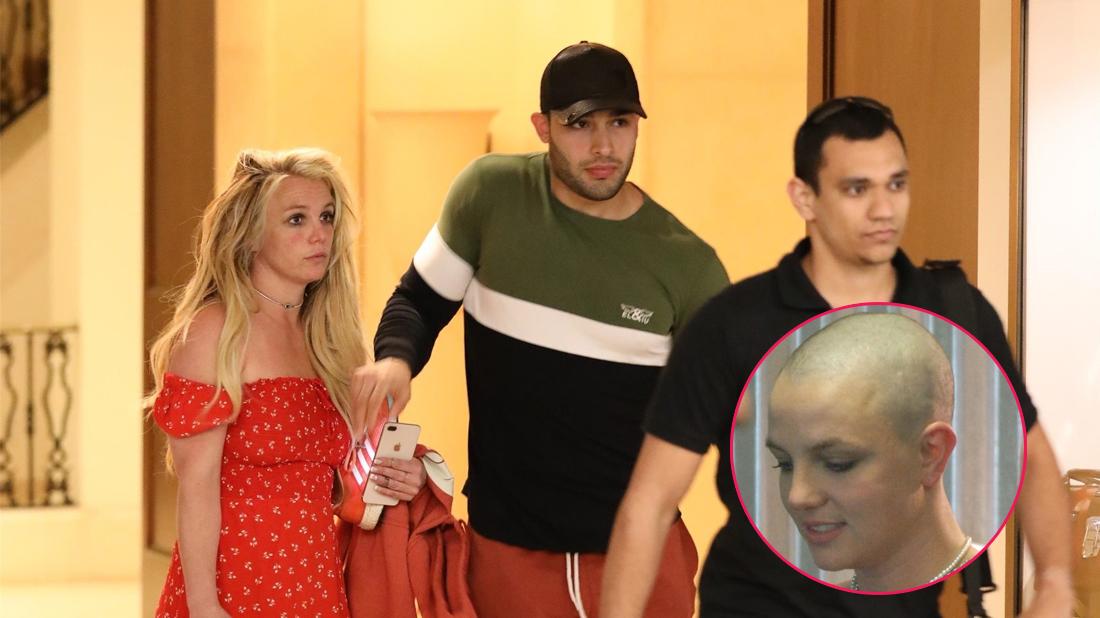 The #FreeBritney movement is still going strong, and now, fans have a real reason to be concerned for the "Toxic" singer.
On Sunday, April 21, Britney Spears was caught on camera leaving The Montage hotel in Beverly Hills after days in a rehab facility.
When walking to her car with boyfriend Sam Asghari, the star looked exhausted, dazed and disheveled. Her hair was messy, and she wore no makeup.
In bizarre photos, she was seen ducking down, hiding her dark eye circles as her man held a protective arm around her. She was wearing a strapless floral red dress and tan Birkenstocks.
Article continues below advertisement
As RadarOnline.com readers know, Britney, 37, entered a psychiatric wellness center earlier this month after allegedly suffering a breakdown over her beloved father Jamie's life-threatening colon rupture, invasive surgeries and declining health.
A PR worker in Los Angeles spotted her days before she checked into the facility and told RadarOnline.com, "She looked not normal. She just looked kind of out of it. Once I heard she went into rehab it all made sense which is so sad because she didn't look okay."
Britney has not spoken out on the matter, and her family has been extremely secretive, all which has caused fans to create countless conspiracy theories. The most popular one is that the pop diva was being held in the rehab facility against her will after she stopped taking her meds.
Worried fans started the hashtag #FreeBritney in an effort to raise awareness to the problem and save the star. Strangely, Britney's mom, Lynne Spears, added fuel to the fire by "liking" several of the #FreeBritney posts on Instagram!
Article continues below advertisement
A source close to her exclusively told RadarOnline.com that Britney was released from the center on Easter Sunday after doctors "were able to stabilize her medication."
"Britney is going to set the record straight in the right time," the insider added.
An eyewitness told RadarOnline.com that Britney and Sam, 25, "came out of the Montage a little after 5:00 p.m. on Easter Sunday. They had been there all day together."
"She was able to leave to enjoy the holiday with her boyfriend. We know they spent all day there and believe she may have gone back to the facility afterwards. It seems like she was just getting out and having a break and it seems to be working," continued the eyewitness, adding that the singer seemed to go back to rehab willingly despite rumors she's being forced into treatment.
Article continues below advertisement