Britney Spears Appeared 'Out Of It' In LA Just Days Before Checking Into Mental Health Facility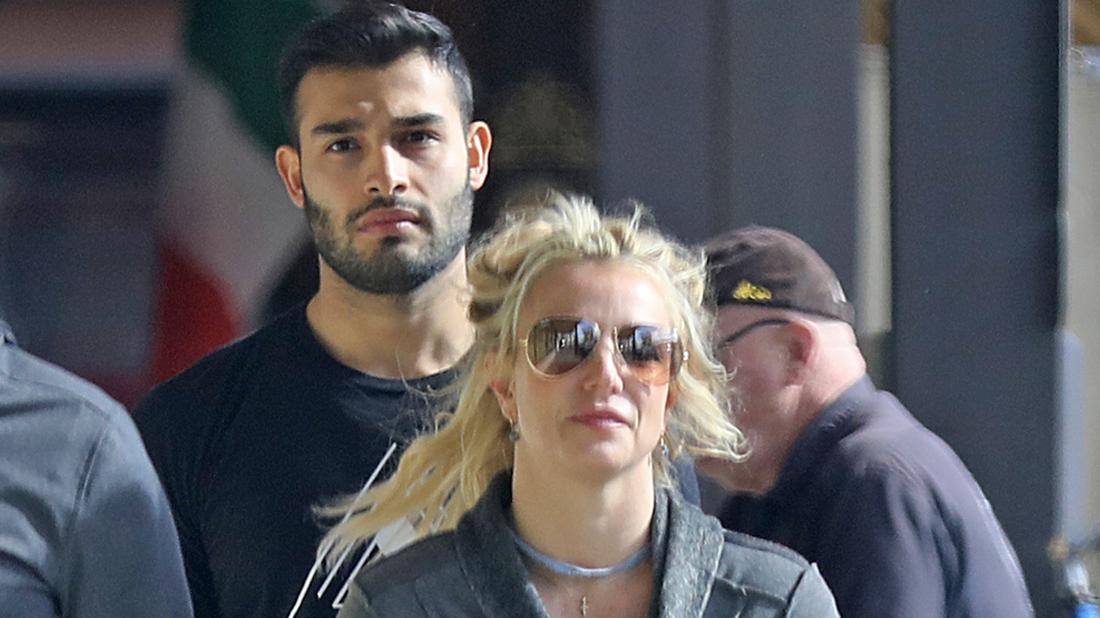 Britney Spears seemed "out of it" during a business meeting in Los Angeles, in the last public sighting of the star just days before she entered a mental health facility, RadarOnline.com can exclusively reveal.
The pop star, who checked into a treatment center a week ago after being "distraught" over her dad Jamie's health woes, hasn't been photographed since January 6 on a trip to In N' Out with boyfriend Sam Asghari.
Article continues below advertisement
But an eye witness has claimed he spotted her in his offices in Los Angeles on March 20, where she appeared dazed as she used the bathroom on his floor.
Sean Andrews, who works for a public relations firm, tweeted about seeing her at 10:30am, just days before she entered rehab.
He posted: "BRITNEY SPEARS IS IN MY OFFICE IM CRYING. IM SO CONFUSED WHYS THIS B**** HERE," after which he told fans he was trying to sneak a photograph as they quizzed him about her appearance.
"Y'all needa stop blowing up my DMs lmfao no she did not look pregnant, she did look like she was medicated or something tho sic," he later told them.
"Idk why she was there. She came to use the bathroom. I think her management is on my floor. I just work for a PR firm. now leave me alone, I an Ari stan! sic"
Speaking exclusively to Radar, Sean explained: "She looked not normal.She just looked kind of out of it. Once I heard she went into rehab it all made sense which is so sad because she didn't look okay."
Article continues below advertisement
He says she was dressed down in a dark plain T-shirt, jeans and Birkenstocks, while her blonde hair was not styled and a "little wavy".
"Honestly, I just assumed she looked that way because of how much she's been worked. She's like a machine now, so I didn't think anything of it."
Asked if his co-workers at the firm were also concerned by her appearance, he said: "Yeah, the girls at reception thought so too."
Sean, 19, added: "We do not work with Britney or her team so I'm not sure why she was in the building or on my floor, but apparently she's been there more than once."
As Radar has reported, Britney put her Vegas residency on hold to care for her dad in Louisiana, who has now had two surgeries to correct issues with his intestines and colon. He fell ill last year after his colon spontaneously ruptured.
Article continues below advertisement
The 37-year-old singer shared an emotional post on Instagram on January 4, explaining her father almost died and the family are "grateful that he came out of it alive, but he still has a long road ahead of him" as she took time off from work.
Britney posted another message hours before it was confirmed she had checked herself into a facility, with the message: "Fall in love with taking care of yourself. Mind. Body. Spirit," adding as a caption underneath: "We all need to take time for a little 'me time.' :)."
Sources say she will remain at the facility for 30 days and is being supported by her boyfriend Sam, who praised her strength on social media. He wrote: "It isn't weakness, it's a sign of absolute strength, people should only be inspired by this, at least I am #stronger."