Britney Spears' Mom, Sister, Boyfriend & Ex-Husband Praise Her Amid Mental Breakdown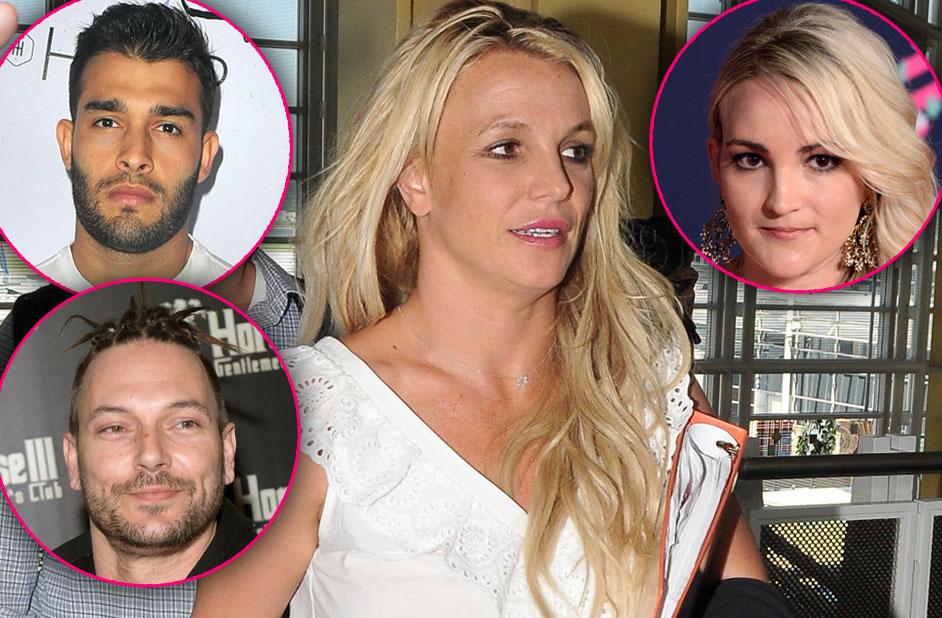 Britney Spears has checked into a mental health facility and her loved ones could not be prouder.
Hours after news broke of the singer's trip to rehab this Wednesday, April 3, her mom Lynne Spears, sister Jamie Lynn Spears, boyfriend Sam Asghari and ex-husband Kevin Federline, spoke out to praise her.
"Keep Going. No matter how bad things are right now, no matter how stuck you feel, no matter how many days you've spent crying," read a message on Lynne's Instagram.
Article continues below advertisement
"No matter how many days you've spent wishing things were different, no matter how hopeless and depressed you feel, I promise you won't feel this way forever. Keep going," continued the message.
Jamie Lynn, 28, gushed about her big sister by sharing an adorable throwback photo of her first day of school. In the snap, a young Jamie is seen smiling in her uniform and backpack after jumping off the school bus. Britney, then a teen, is seen smiling right behind her.
"Yup, she rode the bus home with me after my first day of school, cuz she's the fn best," the actress captioned the shot.
As RadarOnline.com readers know, Britney's crisis comes months after her beloved dad Jamie Spears' health took a steep decline. Recently, he had to undergo a second surgery following his colon rupture and hospitalization last year.
A source told Radar Jamie, 66, specifically asked Britney, 37, to go get treatment "because she means so much to him," and wants to know she'll be okay.
Article continues below advertisement
Speaking of the pop diva, her boy toy Sam, 25, reposted an inspiring quote previously shared by Britney herself.
"Fall in love with taking care of yourself, mind, body, spirit," the quote read.
In his caption, the personal trainer showed his undying support for his leading lady.
"It isn't weakness, It's a sign of absolute strength, people should only be inspired by this, at least I am," he wrote, adding the hashtag "stronger."
As the "Oops… I Did It Again" singer continues to get treatment for her ongoing mental health issues, even her estranged ex — who recently asked her for more money in child support — is standing by her.
Kevin's attorney, Mark Vincent Kaplan, told The Blast, "Kevin commends Britney for recognizing that she needs to take a step back and that she is taking the reasonable steps to deal with her situation in a responsible way."
K-Fed, 41, is taking 90% of the custody of their two children, Sean and Jayden, as Britney remains in rehab. She will reportedly stay in the facility for 30 days after checking in one week ago.