Dog the Bounty Hunter' & Children Honor Beth Chapman At Emotional Funeral Service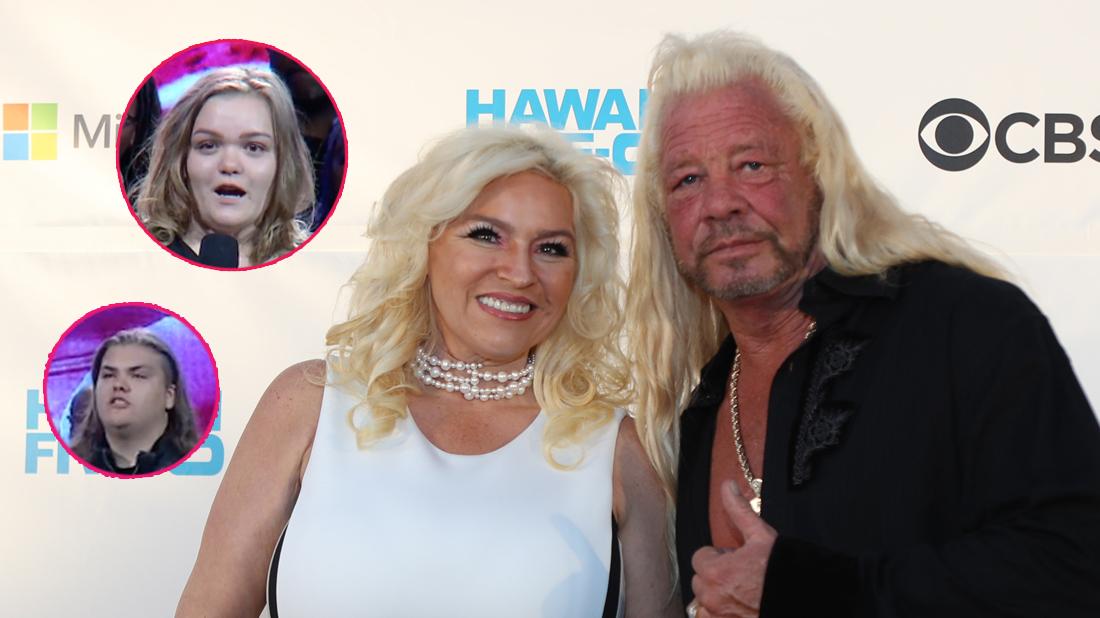 On Saturday, July 13, friends and family gathered at the Heritage Christian Center in Aurora, Colorado to pay their last respects to Beth Chapman.
During the live streamed funeral service, the reality star, who lost her battle to stage II throat cancer on June 26, was honored with various speeches from loved ones including her husband, Duane "Dog" Chapman, children Gary and Bonnie Chapman.
"She was our lion tamer of the Chapman family," Dog said of his wife. "I cannot believe that she's gone. This is not possible. I want to wake up from this dream."
Article continues below advertisement
Gary mentioned the news he has not yet registered the news.
"I don't think it's hit me yet, what's really happened to my mom," he said. "I love her and she was there for me ... she was there by my side."
Bonnie paid tribute to her mother by praising her greatness.
"No one will ever be a bounty hunter in heels like she was," she said of Beth. "No one will be as great of a mom as she was."
Gene Simmons' wife, Shannon Tweed, and Beth's colleague Rainy Robinson also shared some kind words.
As readers know, Beth, 51, was placed in a medically-induced coma on the weekend of June 22 following health complications. She was admitted to the ICU at the Queen's Medical Center in Hawaii, where she remained until she passed.
Following her death, Dog broke the news on Twitter.
"It's 5:32 in Hawaii, this is the time she would wake up to go hike Koko Head mountain. Only today, she hiked the stairway to heaven. We all love you, Beth. See you on the other side," he wrote.
In Memoriam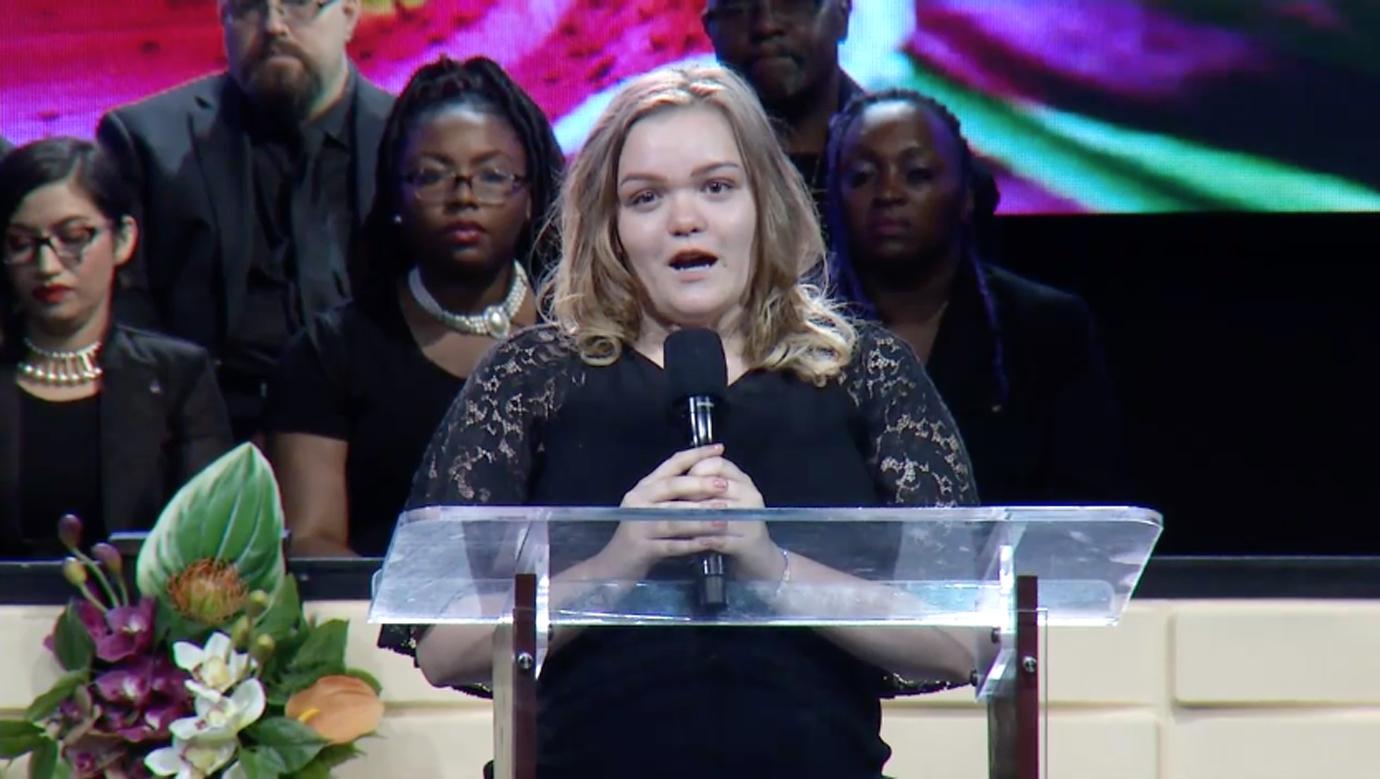 Beth Chapman's funeral service took place on Saturday, July 13 in Aurora, Colorado.
Article continues below advertisement
Rest In Peace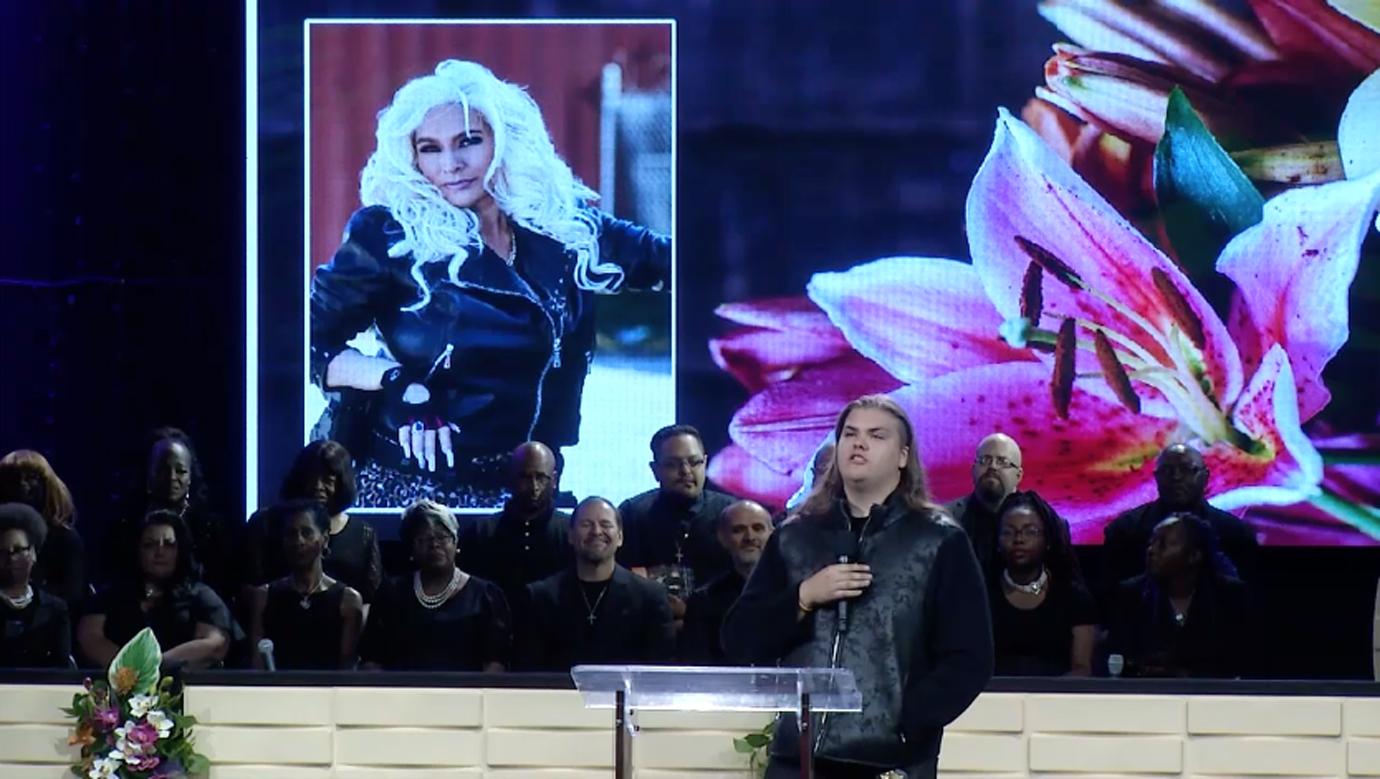 Friends and family gathered to say their last goodbyes to the reality star.
Article continues below advertisement
Live Streamed Service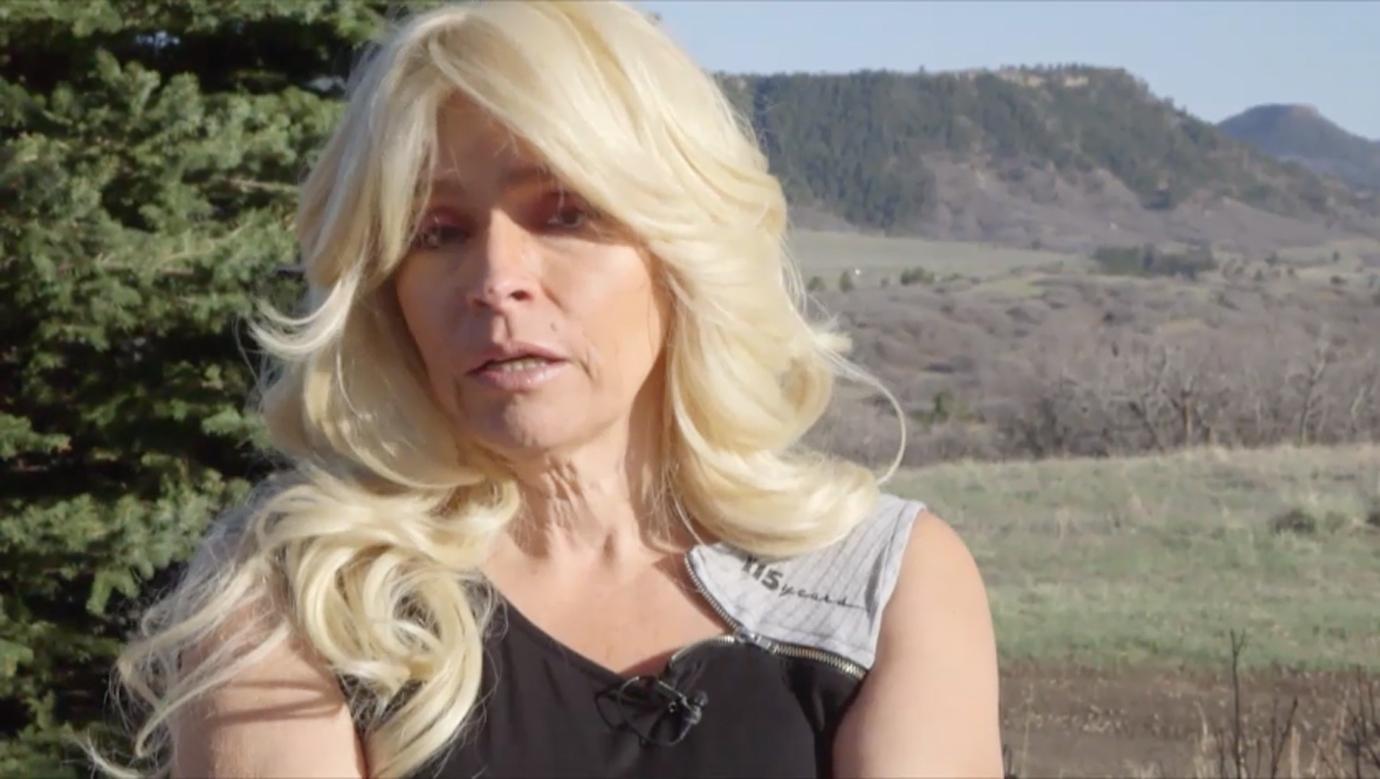 Fans also had the opportunity to view the two hour service as it was live streamed on Facebook and WGNAmerica.com.
Article continues below advertisement
Distressed Duane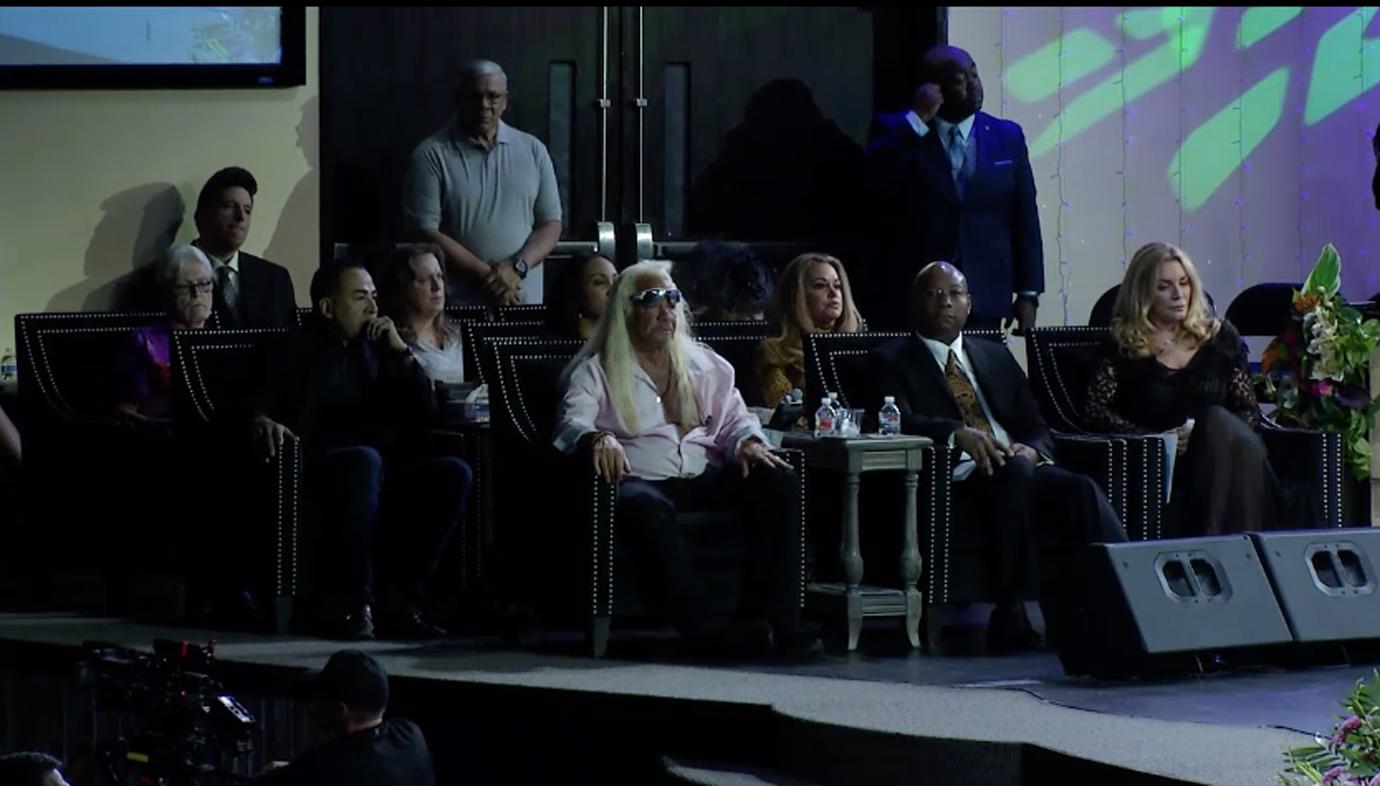 Duane Chapman wore his signature shades as he listened to family and friends share memories of his wife.
Article continues below advertisement
Mourning Children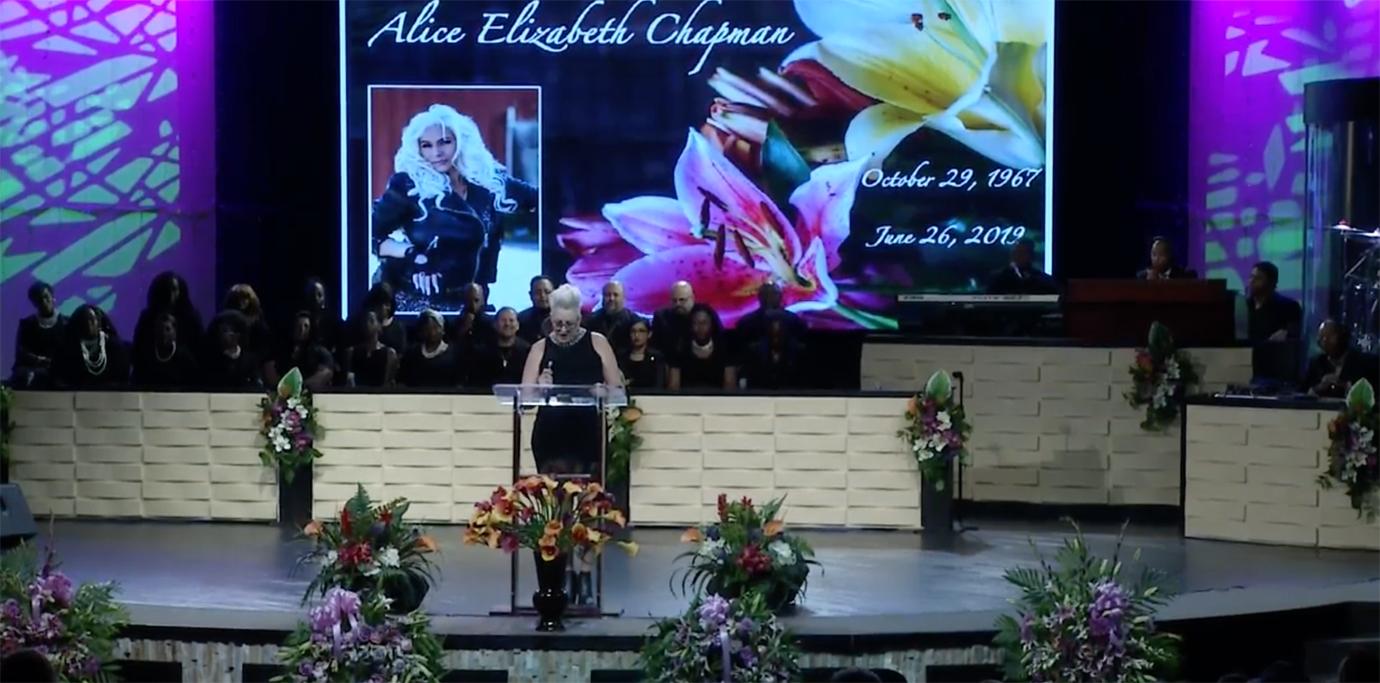 Two of four her children took the stage to share touching tributes to their mother.