'Dog The Bounty' Hunter Bids Emotional Goodbye To Wife Beth At Memorial Service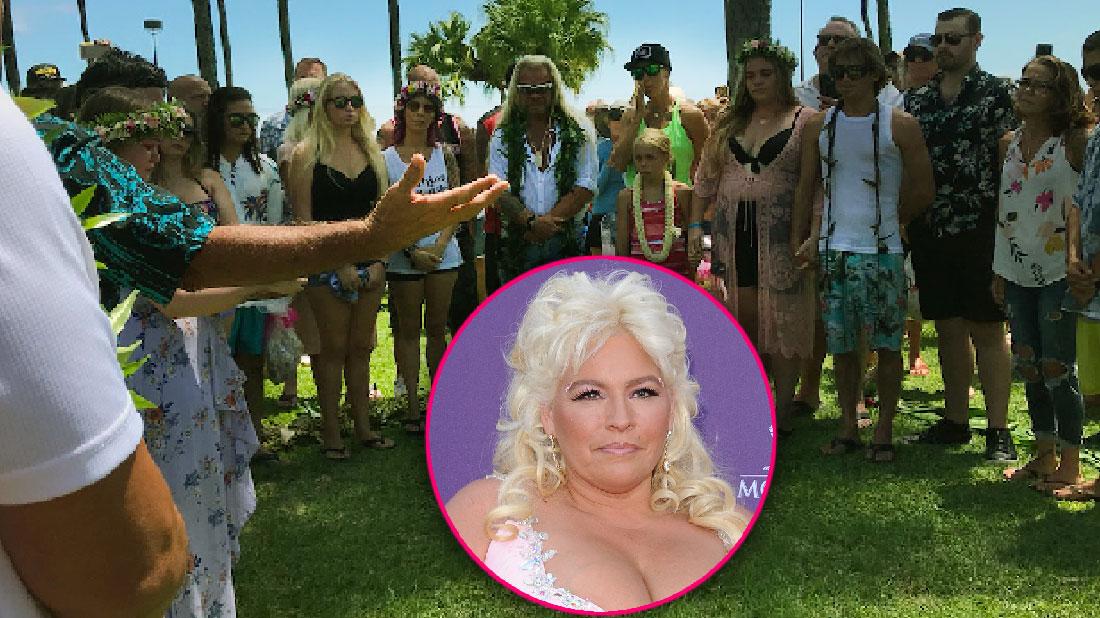 Duane "Dog the Bounty Hunter" Chapman gave his beloved wife Beth a beautiful send off at her memorial service in Waikiki, Hawaii on Saturday. RadarOnline.com previously revealed the funeral plans, and it wound up being a truly stirring day as planned. Beth diedon Wednesday, June 26, after a long battle with throat cancer.
In announcing the news on social media that morning, heartbroken Duane wrote, "It's 5:32 in Hawaii, this is the time she would wake up to go hike Koko Head mountain. Only today, she hiked the stairway to heaven. We all love you, Beth. See you on the other side." At June 29's 2 p.m. memorial at Fort DeRussy Beach, Duane, 66, and other family members and friends bid Beth an emotional goodbye.
Article continues below advertisement
They honored the reality TV wife with a Hawaiian "Oli" chant. Guests then got on boats and did a traditional mourning "paddle out" to sea. During the service, Duane reportedly gave a moving speech, thanking those who came to pay their respects to his wife and sharing why Hawaii was so special to her. Beth is also survived by their children Cecily, Bonnie, Garry, and Dominic.
Misti Manasas, a Chapman family friend, told a CNN affiliate, "(The memorial) was beautiful and overwhelming, for sure. Hawaii is definitely her heart, and I'm just really grateful that we're able to be a part of it and be here to support the family." A second memorial is planned for Colorado, where the Chapmans had another home.
Article continues below advertisement
The End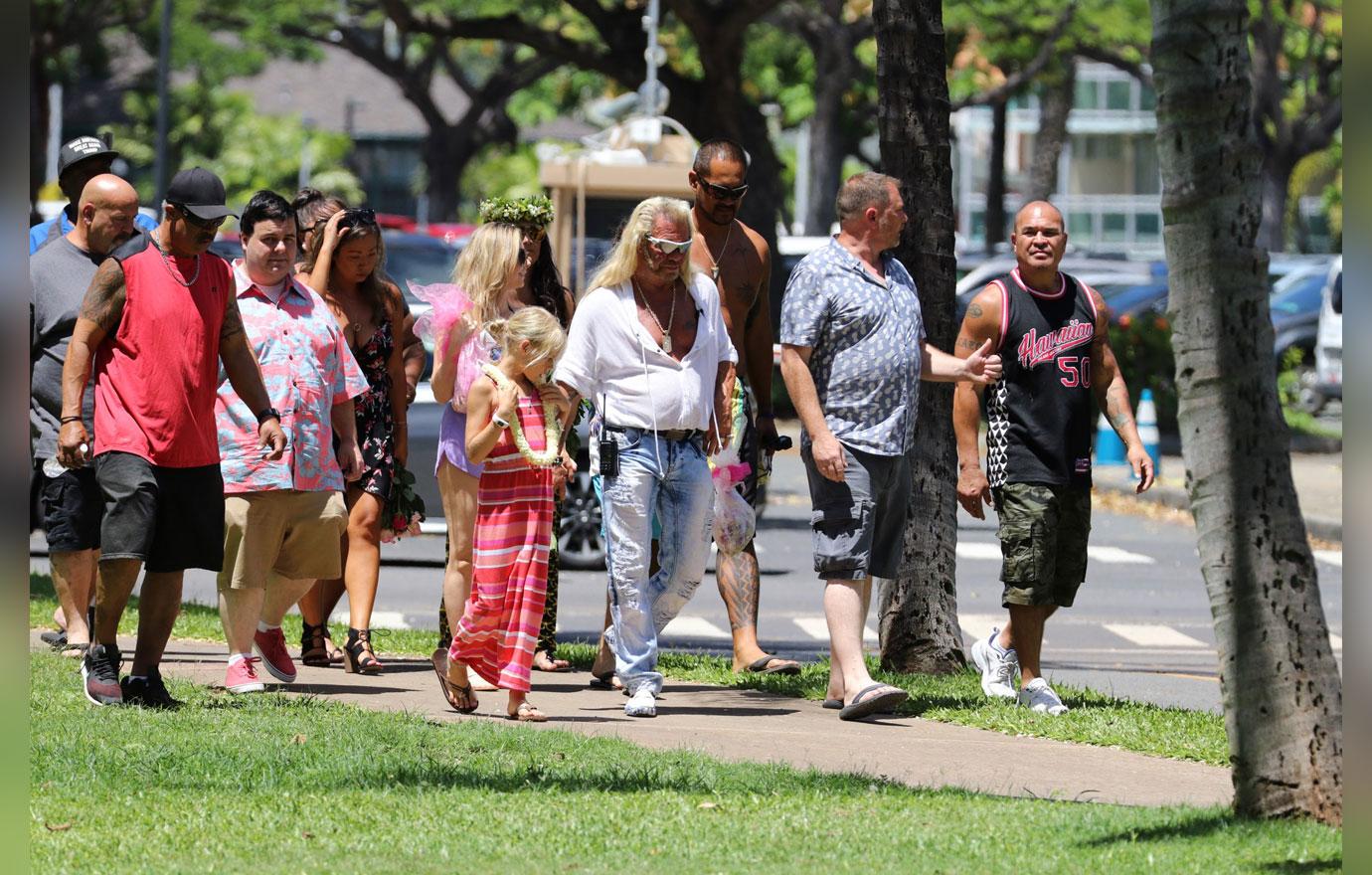 As RadarOnline.com reported last year, Beth underwent emergency surgery on her throat on at Cedars-Sinai Medical Center in Los Angeles. Sadly, however, she passed away this week.
Article continues below advertisement
Sad End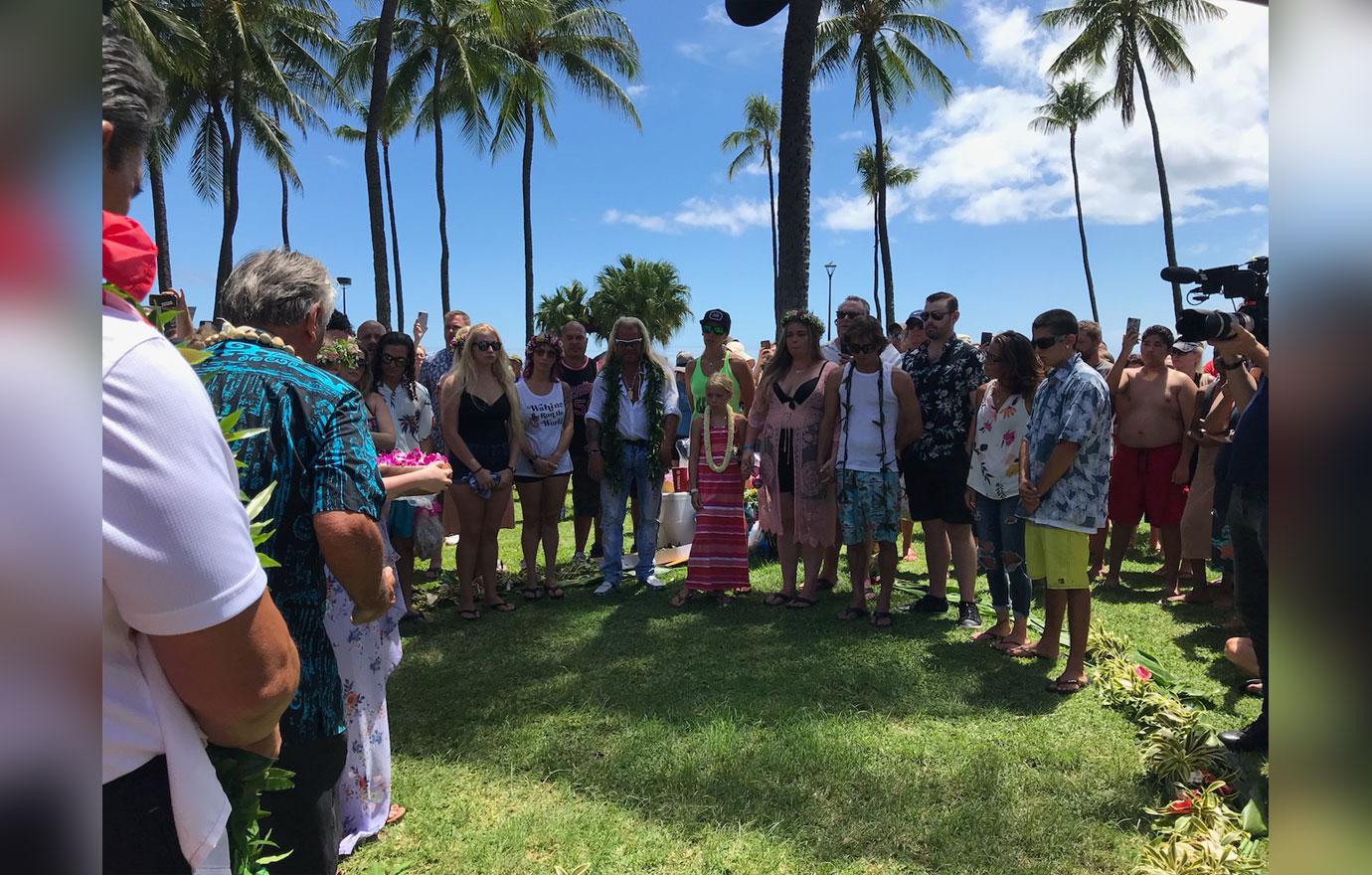 Mourners gathered to hail Beth, who was just 51 when she died. Fans were shocked when it was reported last weekend that she'd been placed in a medically- induced coma in a Hawaii hospital. She passed away just days later.
Article continues below advertisement
Sweet Tribute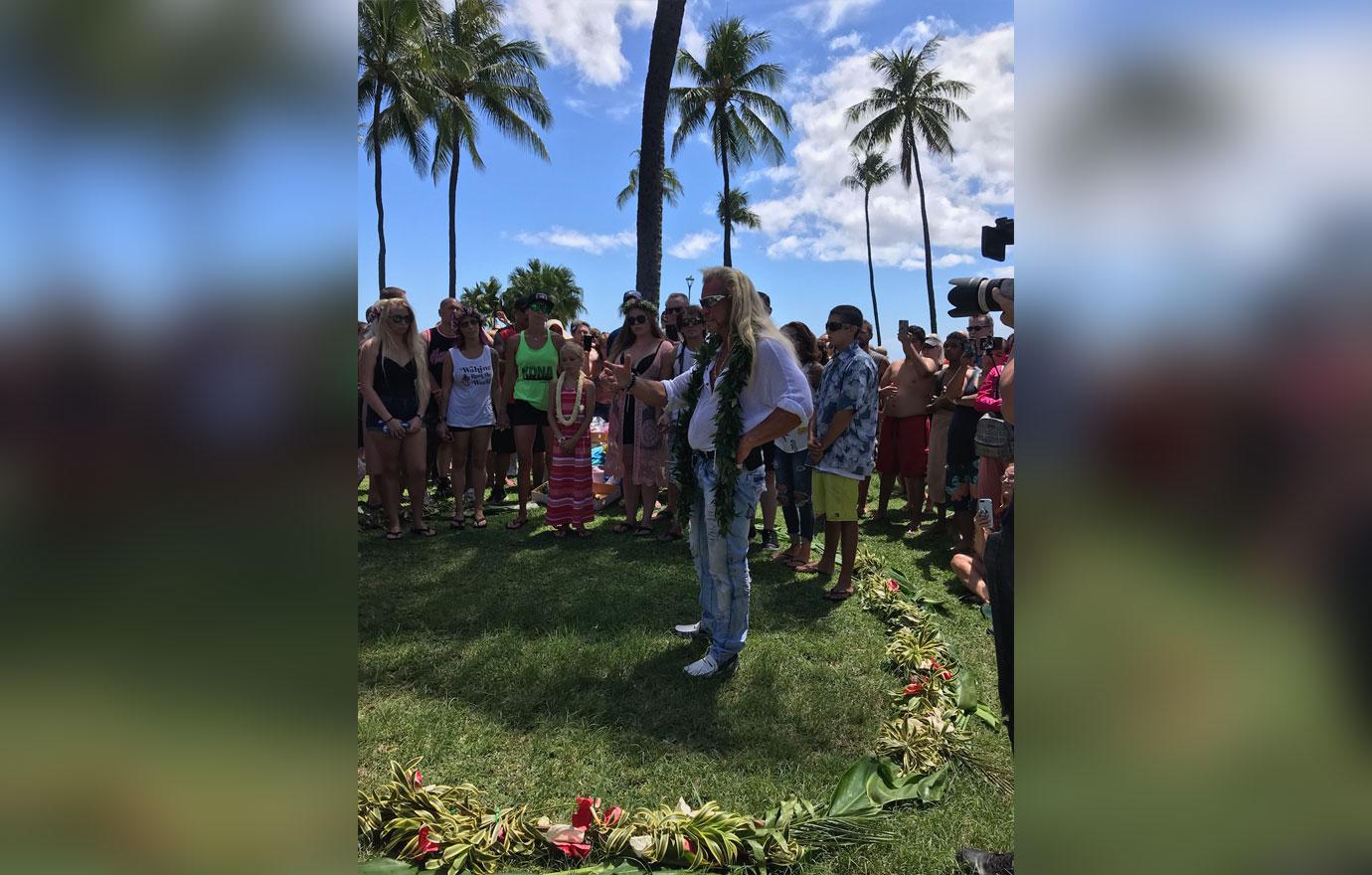 Guests shared their memories of Beth, who was by husband Dog's side through good times and bad.
Article continues below advertisement
Touching Memorial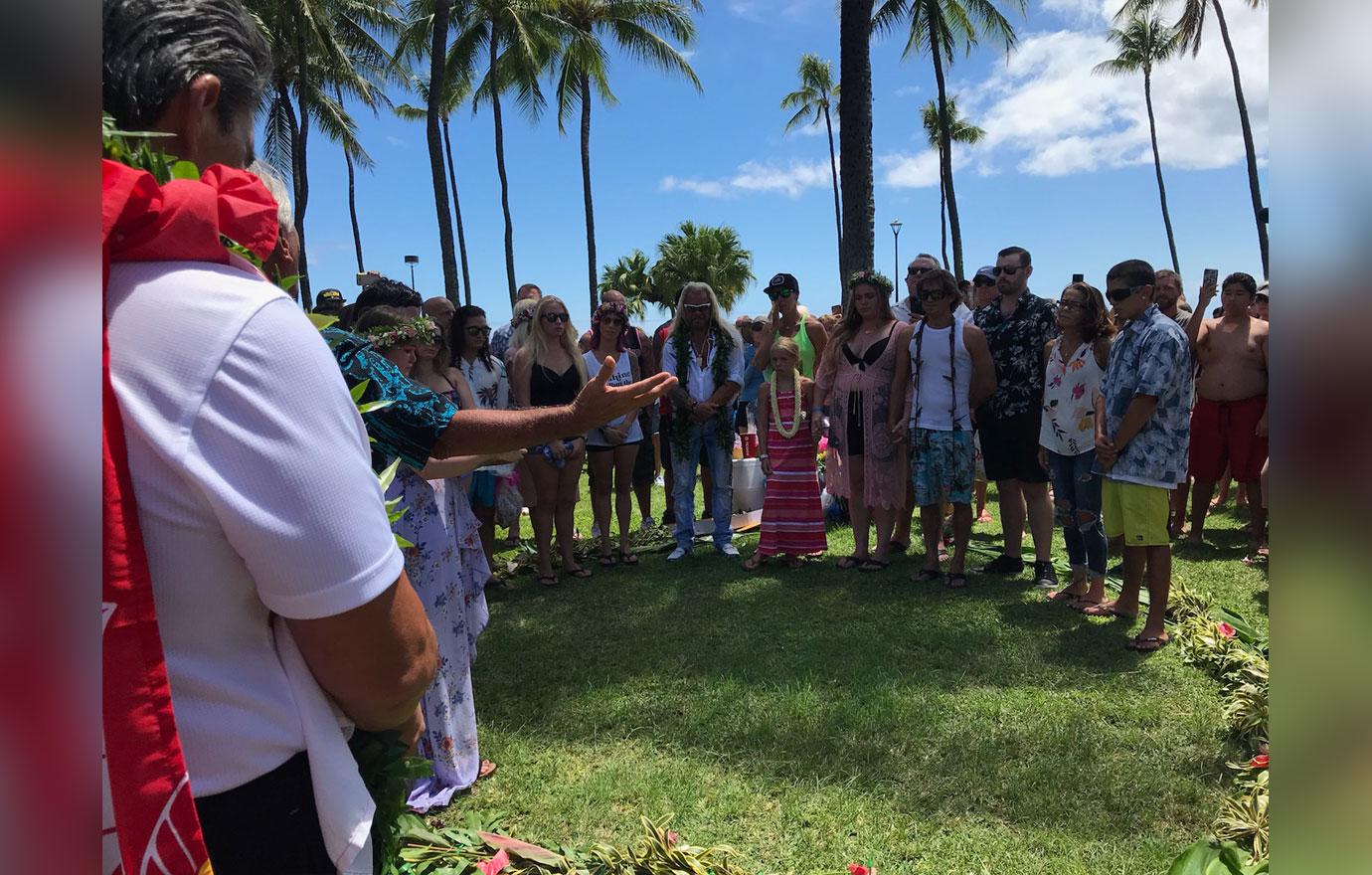 Beth's friends and family members participated in a prayer and then paddled out from the beach and tossed eco-friendly flowers into the ocean in her memory.
Article continues below advertisement
Fighter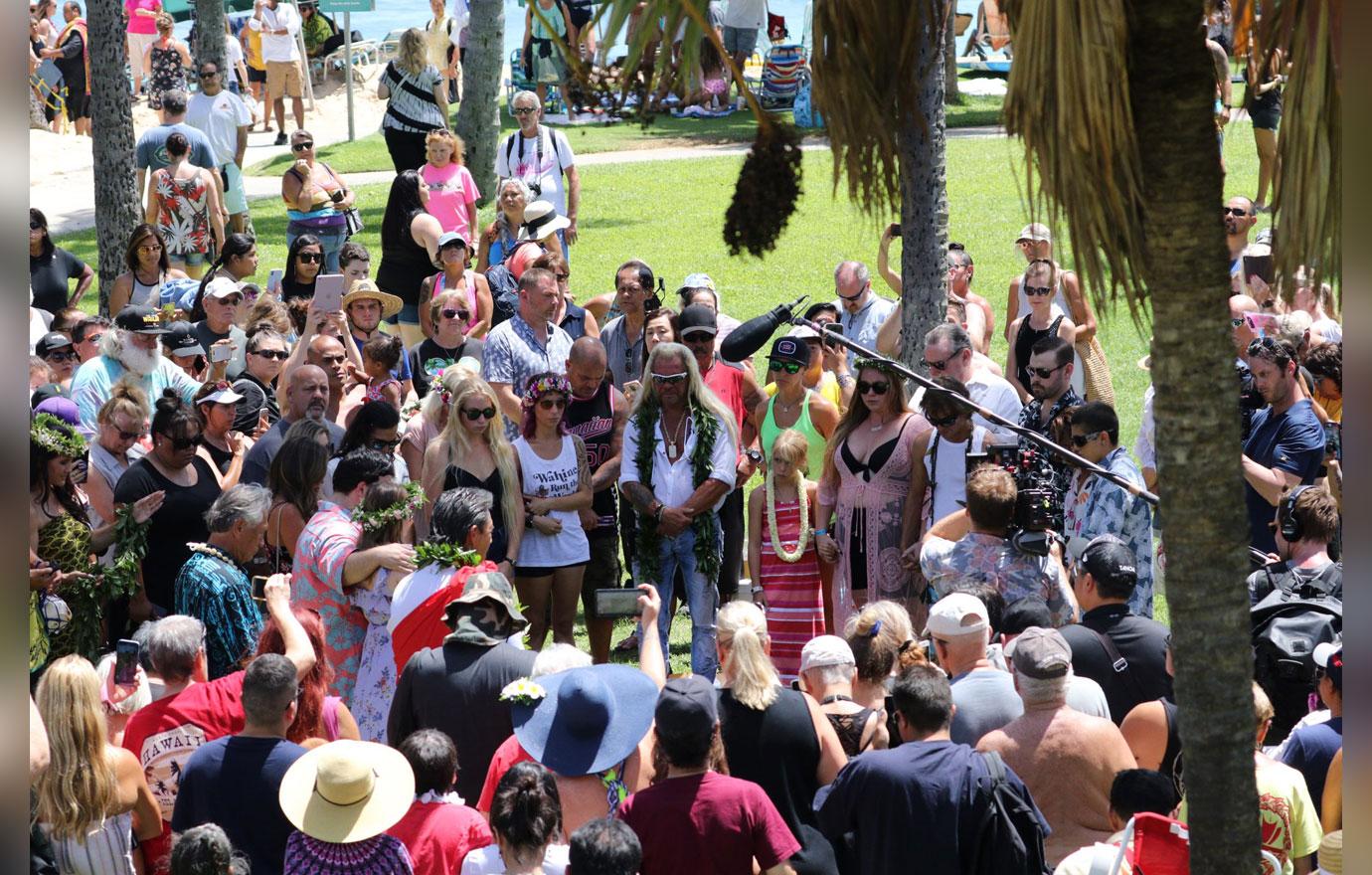 The Chapmans' hit reality show chronicling their family bounty-hunting business ran from 2004 to 2012. Beth battled hard to live after she was diagnosed in November 2017 with stage 2 throat cancer. But it returned in 2018.