Dog The Bounty Hunter Looks Somber In First Photo Since Beth's Tragic Death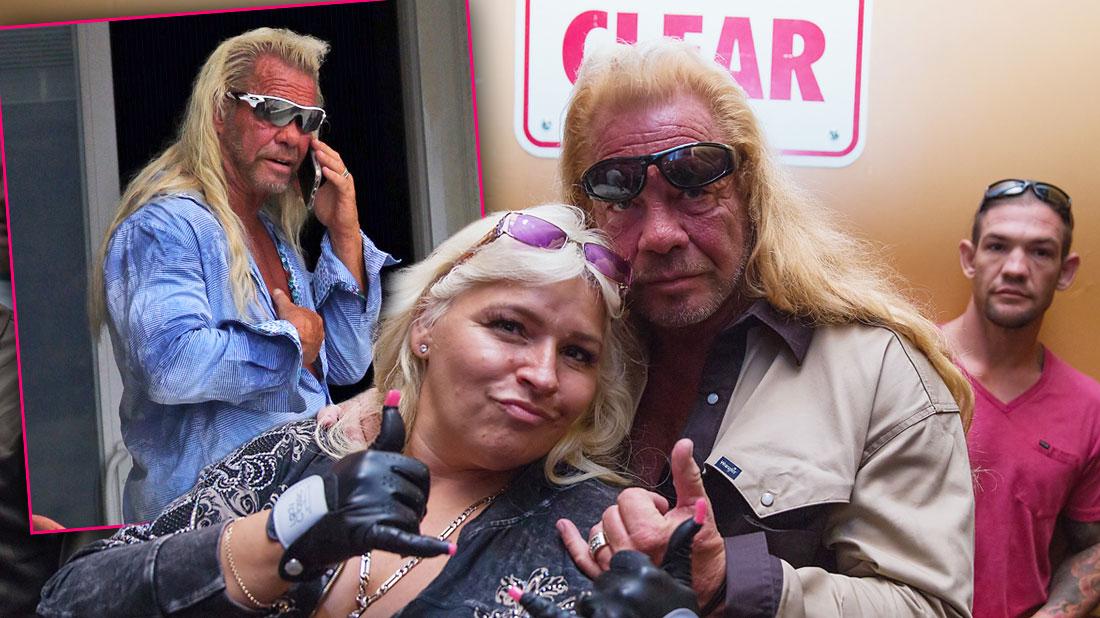 Dog the Bounty Hunter is doing his best to keep his chin up following wife Beth Chapman's death.
This Wednesday, June 26, the star was spotted looking somber in Hawaii. Cameras caught him hiding behind dark sunglasses while talking on his cellphone with an unknown person.
Hours earlier, Duane "Dog" Chapman announced Beth's death in an emotional Twitter message.
"It's 5:32 in Hawaii, this is the time she would wake up to go hike Koko Head mountain. Only today, she hiked the stairway to heaven. We all love you, Beth. See you on the other side," he wrote on Wednesday.
Article continues below advertisement
Speaking to reporters about the tragedy, he said the whole family was devastated, but happy in knowing Beth lived surrounded by love and faith.
"It's terrible, the most terrible time in someone's life," Duane, 66, told Hawaii News Now. "You kind of try to remember that you're celebrating life, but right now we're mourning the death, so it's not good."
He said even in her final moments, she never gave up or accepted defeat.
"When she had an attack I didn't know anything to do but to say 'in Jesus' name' and hold her and when I said 'in Jesus' name' she said, 'Say it again, say it more,'" Duane recalled. "And then she told the girls and everybody, with her mouth — she came out of it a couple times — 'I love you' and 'Are you guys all okay? Don't worry,' but she never accepted it."
Beth, 51, was hospitalized and placed in a medically-induced coma last weekend following health complications. The star, who stopped chemotherapy treatments in her final days, reportedly had difficulty breathing and has to receive further medical attention. In the end, her body gave in to the terrible illness.
Staying Positive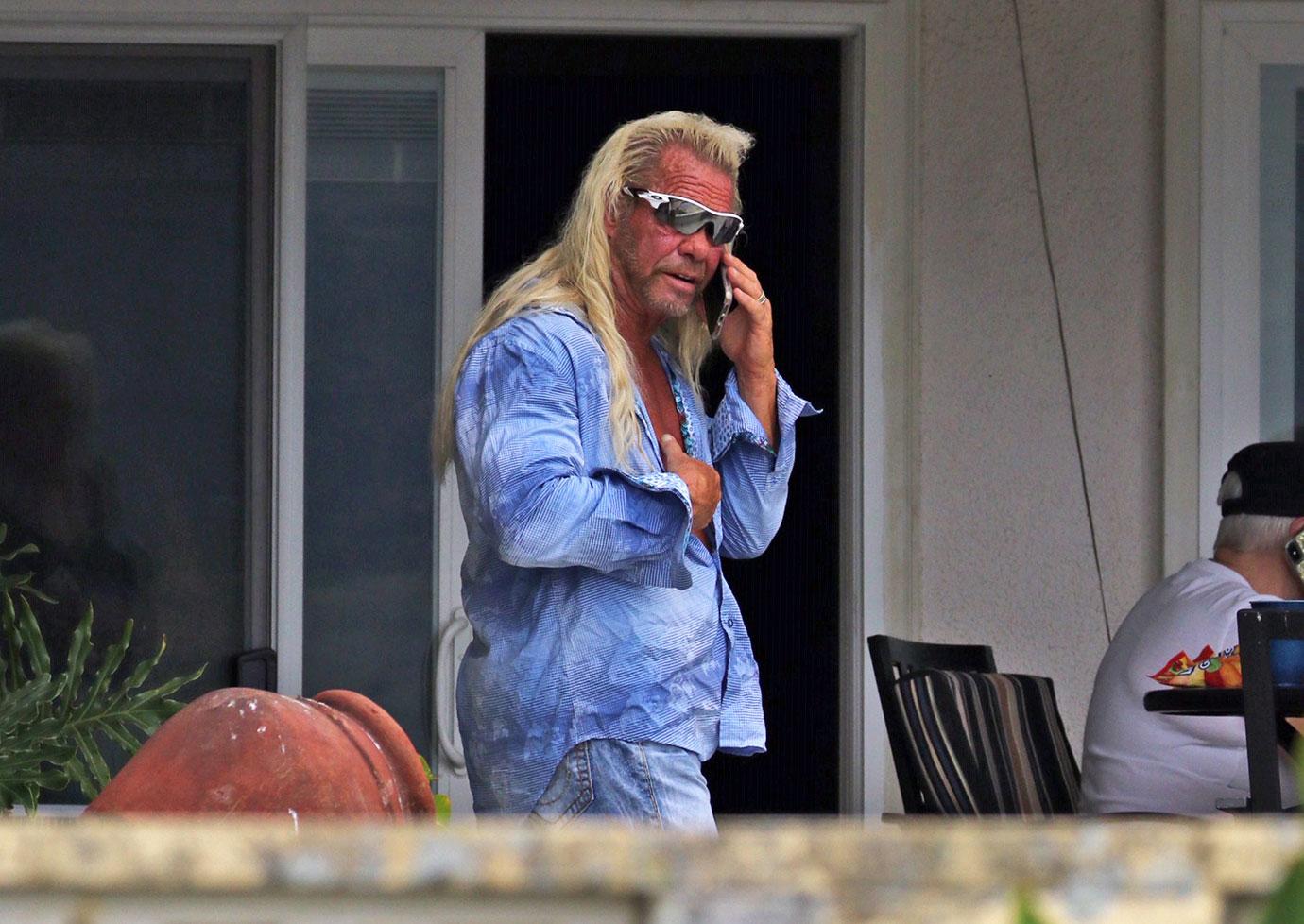 Hours before Duane announced Beth's death, he posted a sweet photo of her hand resting on the hospital bed. In the photo, he showed off her bejeweled acrylic nails.
Article continues below advertisement
Heartbreaking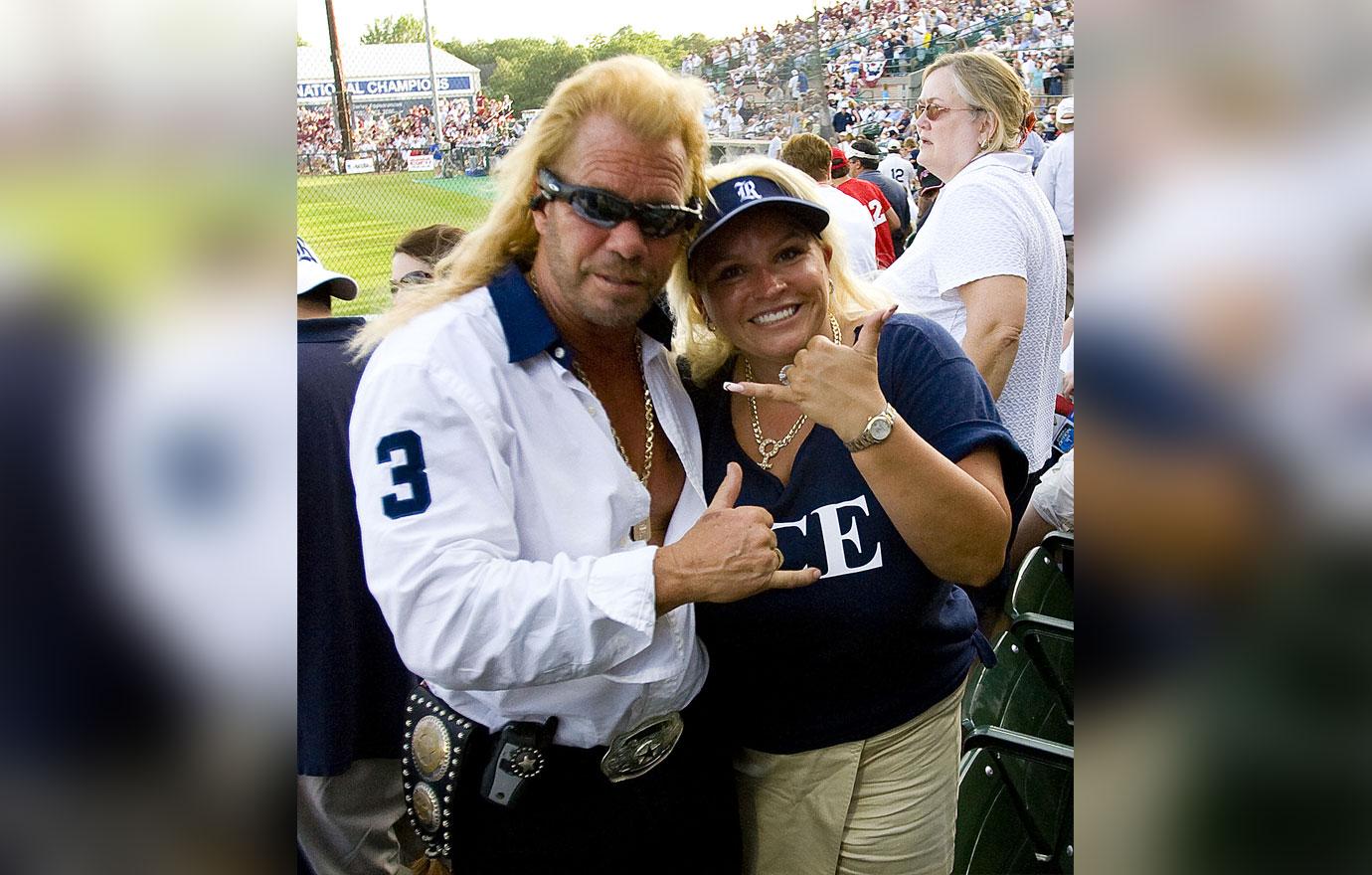 "I loved her so much," Duane told the outlet hours after his wife's death. "I hope to god there is a God. I trained myself to think 'What would Jesus do?' and I hope I'm not just talking to myself," he added. "I hope there is a God and if there is, I'm gonna see my honey again. That's all we can do is hope."
Article continues below advertisement
True Love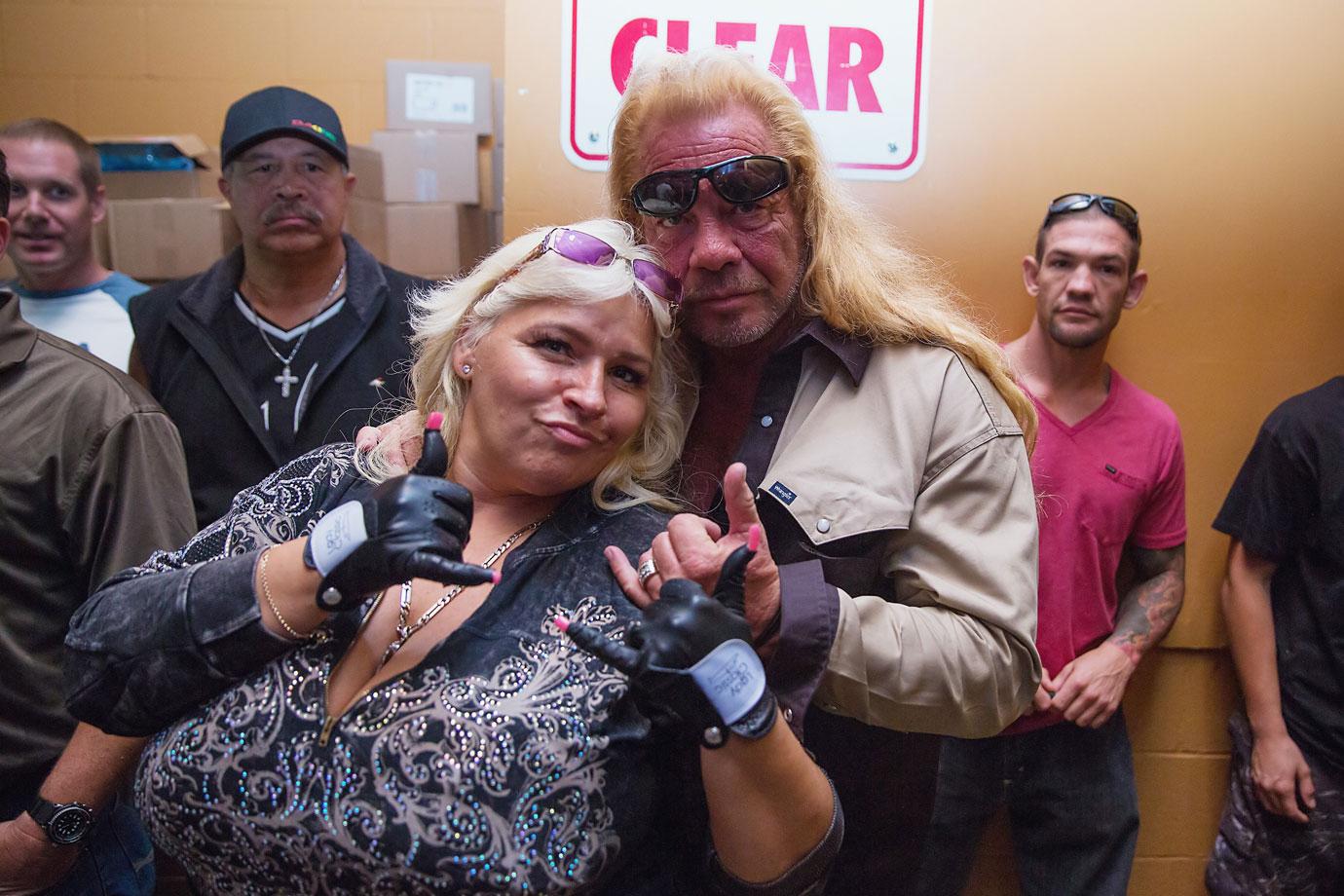 Duane and Beth were married for 13 years and shared four children together.
MORE ON:
Dog The Bounty Hunter
Article continues below advertisement
Life Partners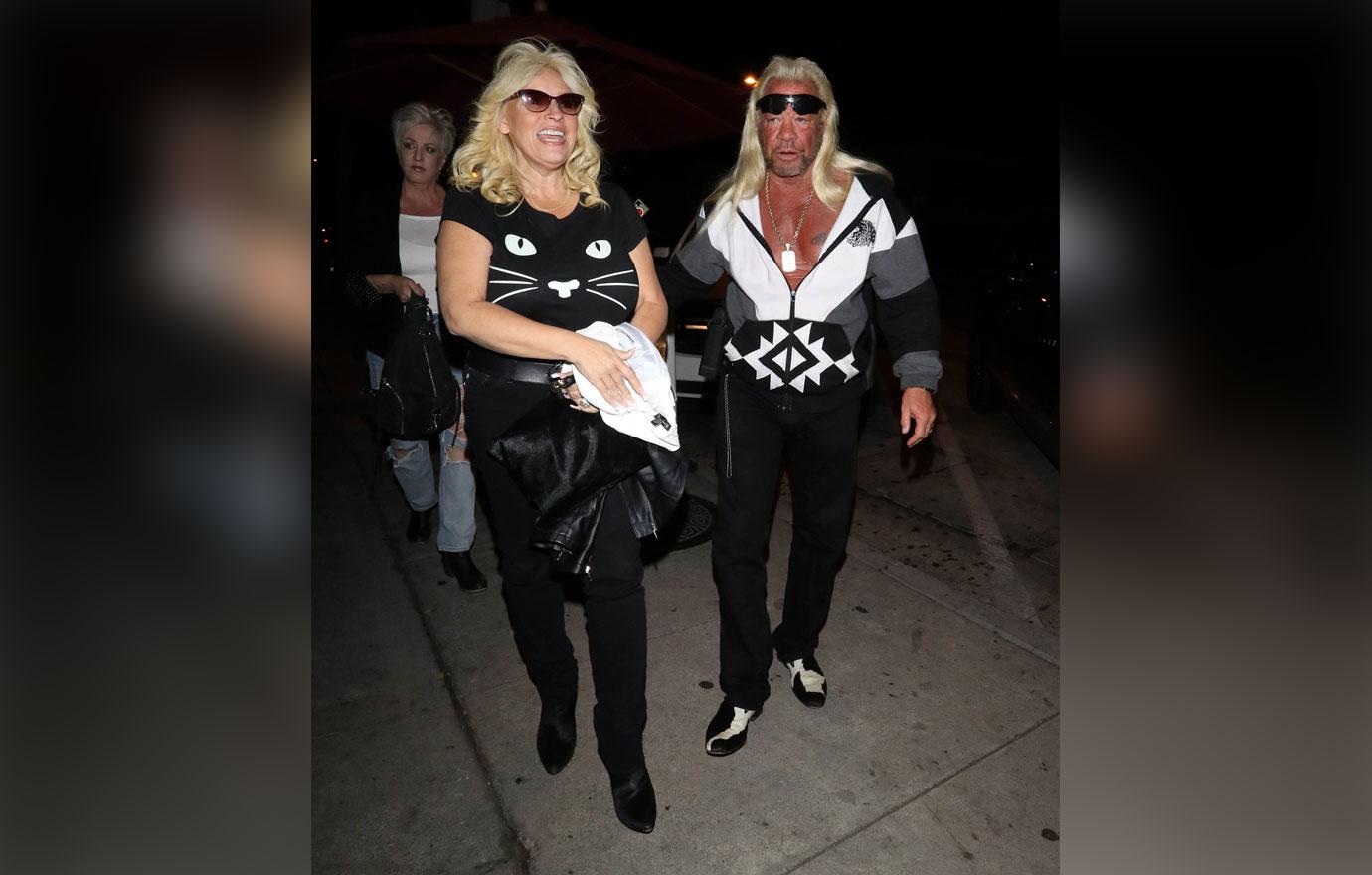 Apart from appearing together in his show, Dog the Bounty Hunter, the couple had a spinoff called Dog & Beth: On the Hunt.
Article continues below advertisement
Close Until The End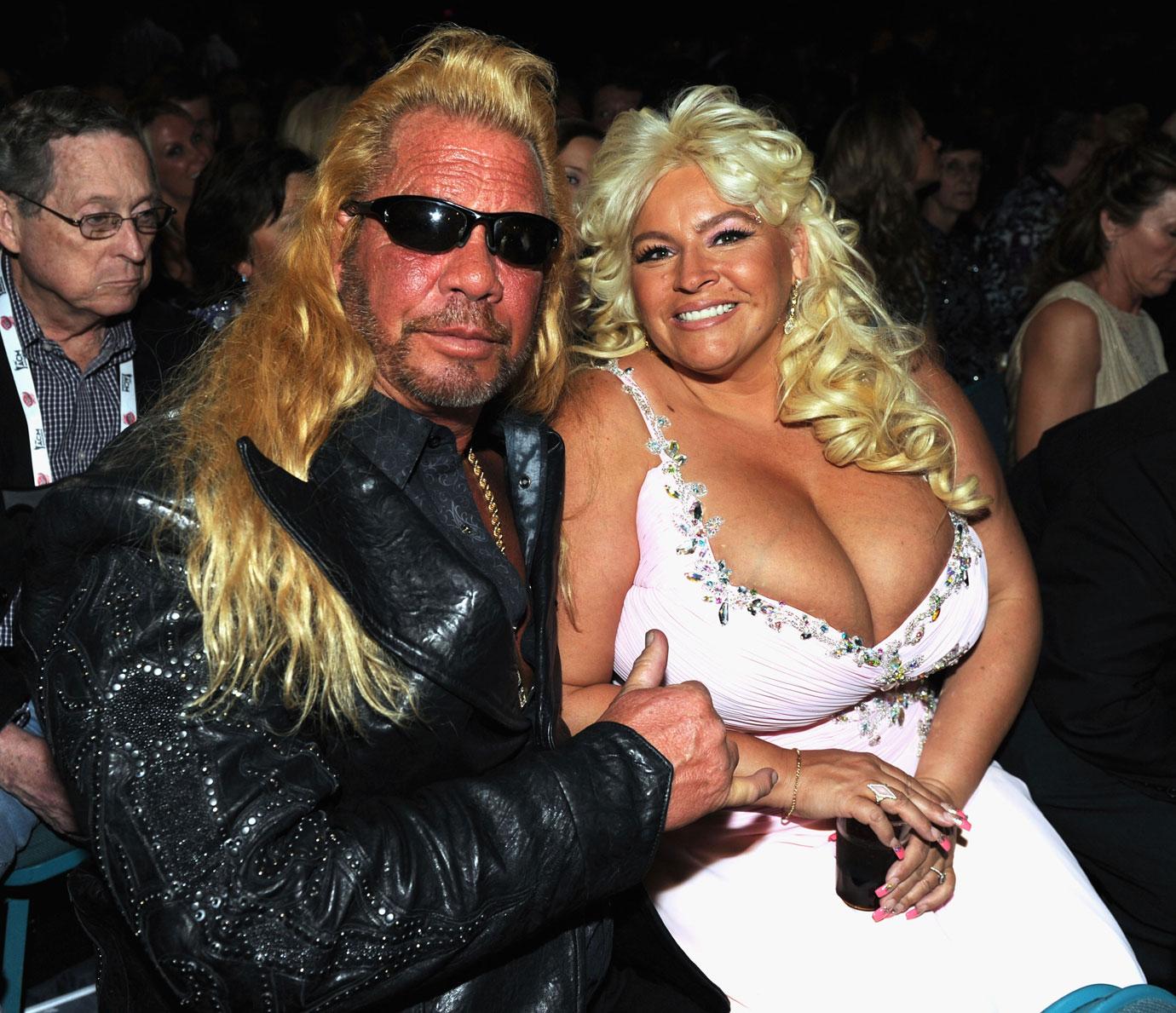 In Beth's final days, the family made sure to rush by her side to show their support.
Article continues below advertisement
So Sweet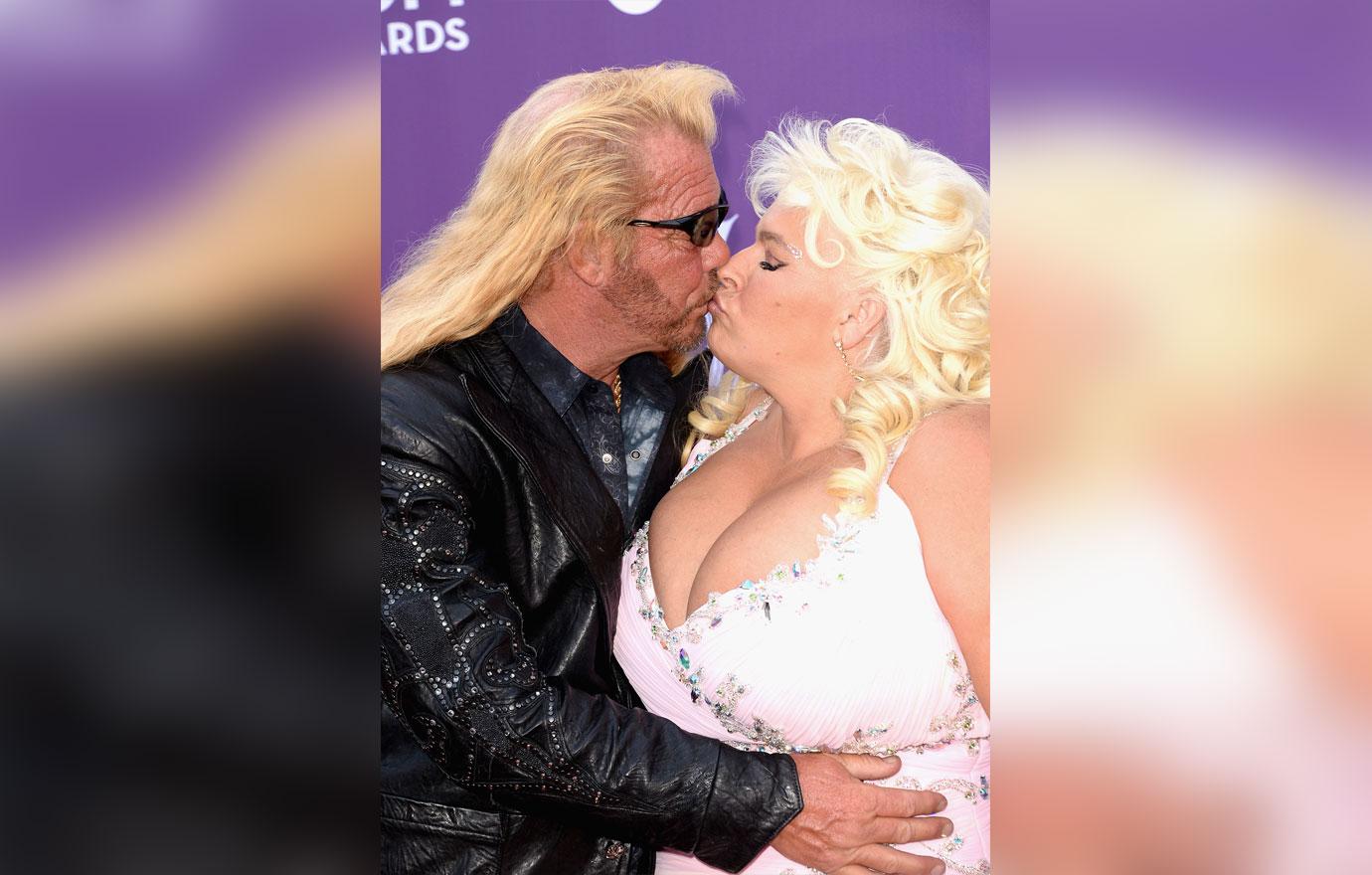 "You all know how she is about HER NAILS !!" he captioned the post.
Article continues below advertisement
R.I.P.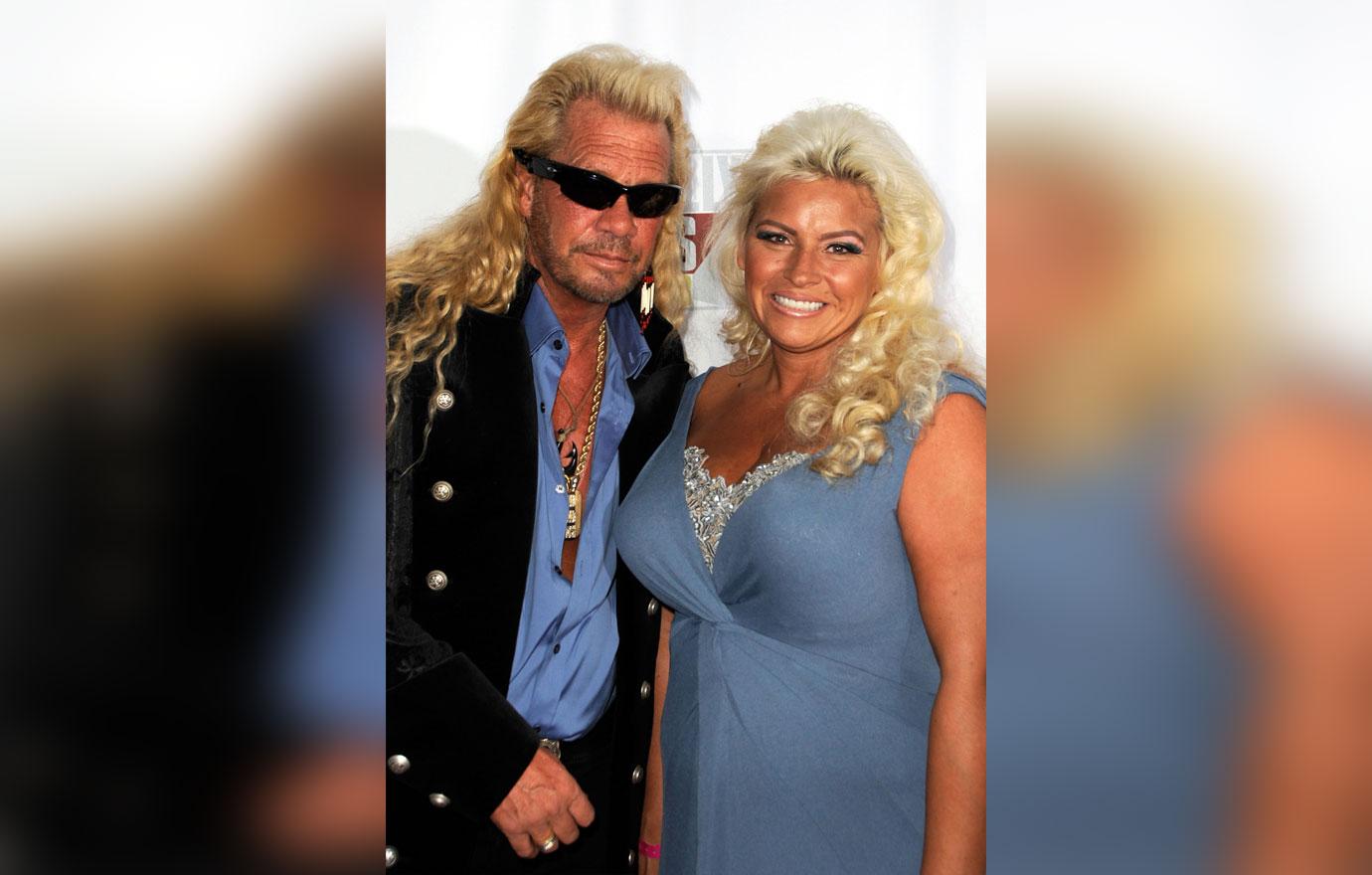 Soon, fans began to comment on the post, sharing their well-wishes and sending Beth prayers.