Dog The Bounty Hunter Reveals Beth Chapman's Last Words Before Death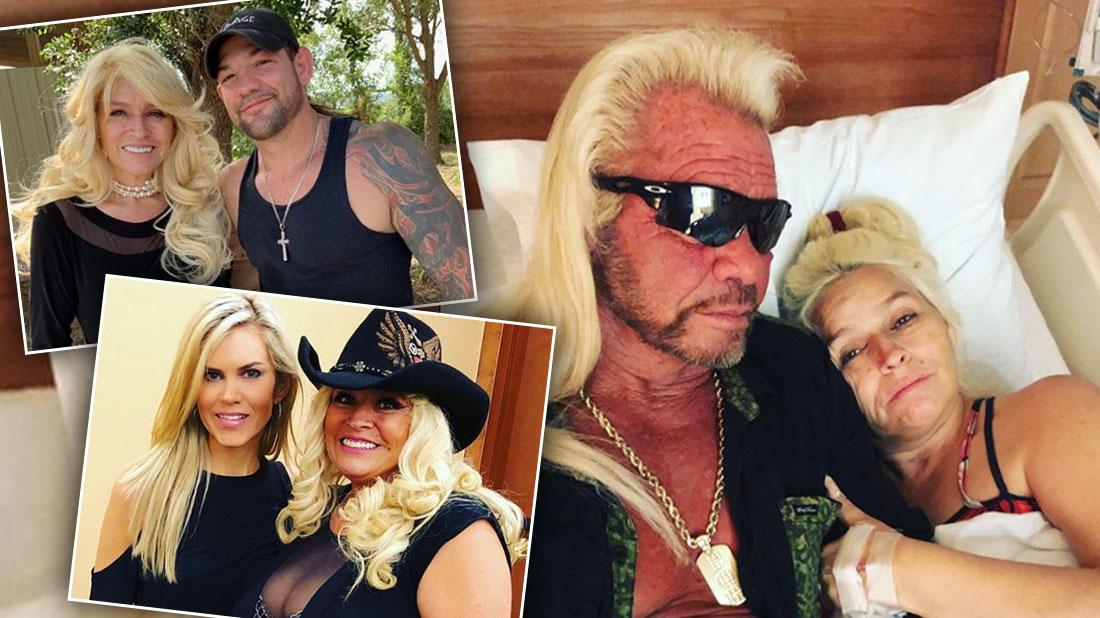 Article continues below advertisement
As RadarOnline.com readers know, Duane, 66, confirmed his wife's death at age 51 with an emotional Twitter message this Wednesday. Days prior, she had been rushed to the hospital with breathing issues and had been placed in a medically-induced coma.
"The cancer gig, of course, we've gotta find a cure," Duane added, speaking of the stage II throat cancer that killed his wife, "because all we have now is some get lucky, but most pass away."
Beth had chosen to beat cancer her own way (with faith rather than through chemotherapy) but Duane said she stayed strong until the very end, and never truly accepted the fact that she was dying.
"One of the last things she said was 'It's a test of my faith,'" he continued. "She had faith and that was it. There's things you go through when you're dying, like steps like you do when you lose someone, right? You get mad at them, and then you go through all these steps."
MORE ON:
Dog The Bounty Hunter
Article continues below advertisement
"Well, the last step when you're dying is to accept it," Duane added. "And she said to me the other day, 'Honey, that last step, I ain't taking…' So go Bethy."
Duane shares four adult kids with Beth and nine others, from his previous relationships. He said in his interview that in her final moments, she never stopped being the loving wife and mother figure they all knew and needed.
"When she had an attack I didn't know anything to do but to say 'in Jesus' name' and hold her and when I said 'in Jesus' name' she said, 'Say it again, say it more,'" Duane recalled. "And then she told the girls and everybody, with her mouth — she came out of it a couple times — 'I love you' and 'Are you guys all okay? Don't worry,' but she never accepted it."
Speaking to the Hawaii news outlet, he said that he hopes his faith in God pays off and he's able to see Beth again someday.
"I loved her so much," he said. "I hope to god there is a God. I trained myself to think 'What would Jesus do?' and I hope I'm not just talking to myself," he added. "I hope there is a God and if there is, I'm gonna see my honey again. That's all we can do is hope."