Duane Chapman Reveals Beth's Final Wish, Says He's Lost 17 Lbs. Since Her Death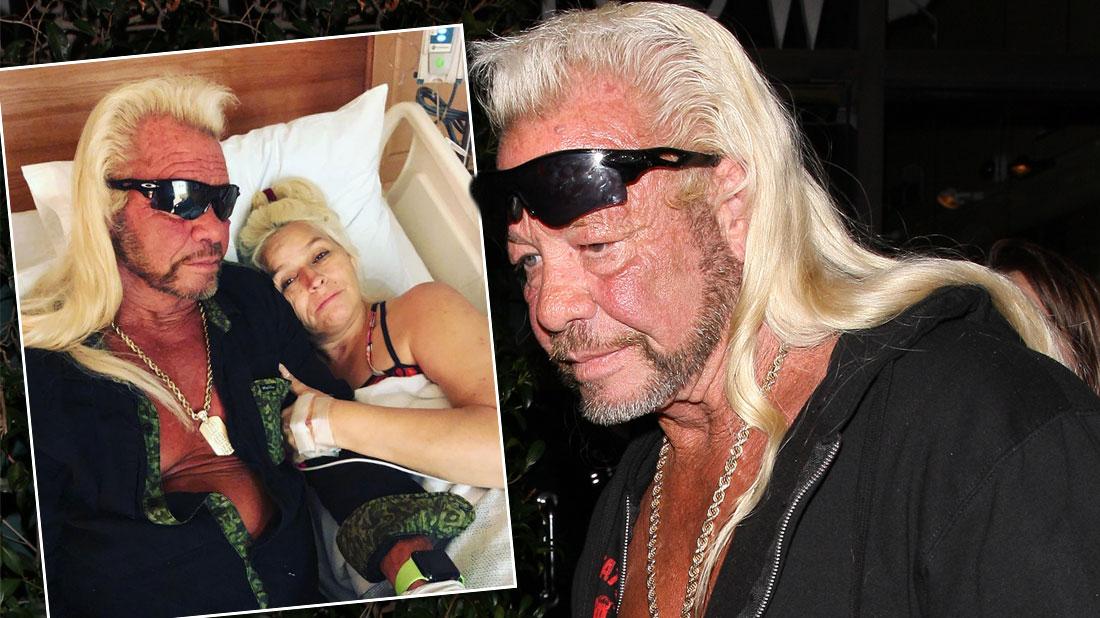 Dog The Bounty Hunter is remembering his wife's final wishes as he prepares to say goodbye to her with one final celebration of life.
Ahead of Beth Chapman's Colorado funeral, her heartbroken husband, Duane Chapman, is struggling to cope without her.
"I've never done ashes in my life, and that's what she wanted. And then she wants me to do it and put in the same thing and I guess put on the fireplace or something. This is the most morbid stuff," the 6Doug, 66, told Entertainment Tonight while sitting beside a pink box containing Beth's ashes. "She said scatter some, leave some on the fireplace."
Article continues below advertisement
"Of course, when I go to heaven, she wants me in the box with her. Not my will," Duane added with a smile.
RadarOnline.com readers know Beth died on June 26 at age 51, two years after being diagnosed with Stage II throat cancer. Days later, Duane and his family honored her with a beautiful Hawaiian memorial service. And now, they are getting ready to celebrate her life with a Colorado funeral.
Duane, who was married to Beth for 13 years and shares four kids with her, stood by her side throughout her terminal illness, and still has not fully accepted that she's gone.
"I was going to do all the scattering … and then I looked at it and thought 'I'm not going to throw you away! I just throw you away and start over? I can't do that. 'So right now … I haven't gotten past the place where I'm still putting a pillow where she was and covering it up like the jailhouse escape," he said. "And then I wake up in the middle of the night and see her and it doesn't register that it ain't her. I'm still there."
Article continues below advertisement
It's been two weeks since Beth's death, and Duane said he can't help but cry at her memory. "I am a cry baby," he said, adding that he's even lost his appetite due to his heartache.
"I've lost 17 lbs. in about two weeks. I need to bulk up again. But I can't eat. Two bites, I'm full," he said. "So I gotta force-feed myself like I force-fed her."
Duane said he would never take his own life despite his pain but admitted he's ready to see his wife in heaven.
"I am ready now to go," he said, adding, "Beth was never ready."