Ashton Caught Looking Angry After Sharing Cryptic Tweet About Demi's Accusations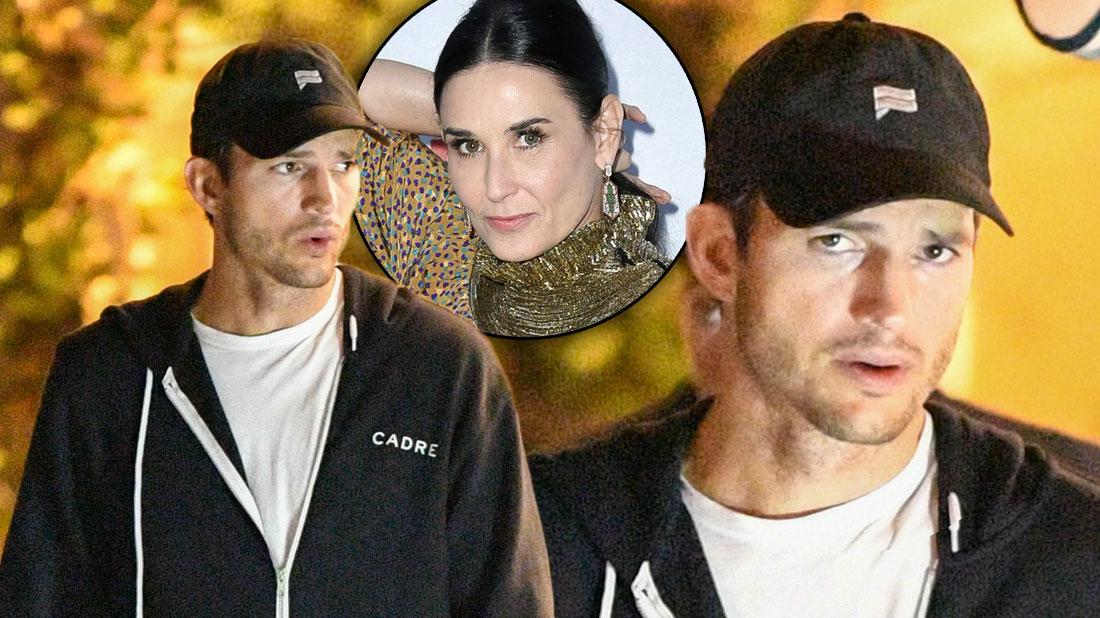 Ashton Kutcher does not seem happy amid ex-wife Demi Moore's shocking accusations.
The No Strings Attached actor, 41, was spotted looking angry while leaving the San Vicente Bungalows this Tuesday, September 24. RadarOnline.com readers know that moments prior, the star sent out a tweet in response to his ex's explosive tell-all.
"I was about to push the button on a really snarky tweet. Then I saw my son, daughter, and wife and I deleted it. <3" he wrote.
Article continues below advertisement
His fiery comment — or lack thereof — came after Moore, 56, went on The Ellen DeGeneres show to slam Kutcher for cheating on her during their marriage. Though the Striptease actress said on air that she didn't want to "villainize" anyone, she spoke candidly about her ups-and-downs with Kutcher.
At one point, she said she tried to fulfill his every fantasy (threesomes included) and that sexual freedom ultimately led to his infidelity. She also said that she was blinded by her love for him, as she believes she developed a kind of "addiction to him."
"I'd never had that kind of attachment," she admitted.
While Moore told Ellen DeGeneres that she warned Kutcher before publishing "Inside Out," it seems the actor is not having the best time listening to her broadcast all the dirty details about their eight-year relationship.
RadarOnline.com readers know Moore and Kutcher were married from 2005 to 2013, after which he fell in love with and married Mila Kunis. The That '70s Show stars now share two children together.
Article continues below advertisement
This Saturday, September 21, Kunis, 36, and Kutcher were pictured enjoying a fun day date in Los Angeles. In full Dodgers attire, the actors supported their baseball team in a game against the Colorado Rockies.
Neither Kutcher nor Kunis have publicly spoken out about Moore's bombshell claims, but readers recall the Bad Moms star has talked about her husband's relationship with his ex.
In 2018 the mom of two went on Marc Maron's "WTF" podcast. There, she opened up about having married a divorcee, and brought up Kutcher's marriage to Moore."They had a normal, real relationship," she said at the time. "They had three kids they were raising. He loved those kids."
Article continues below advertisement
Not So Friendly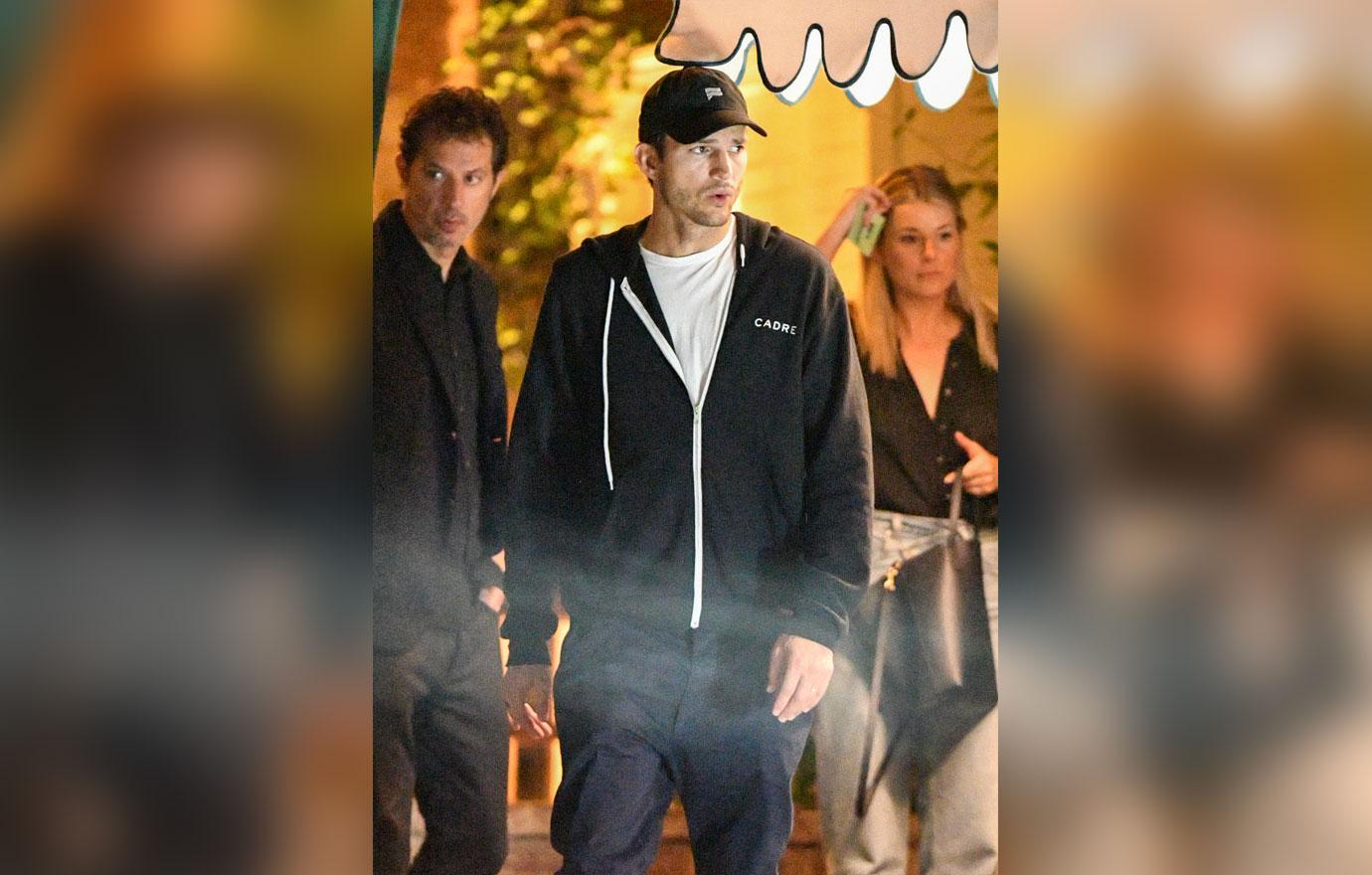 Though it seemed, at that time, that Kunis, Kutcher, and Moore had let their animosity go, it seems Moore's book may have changed their dynamic.
Article continues below advertisement
Somber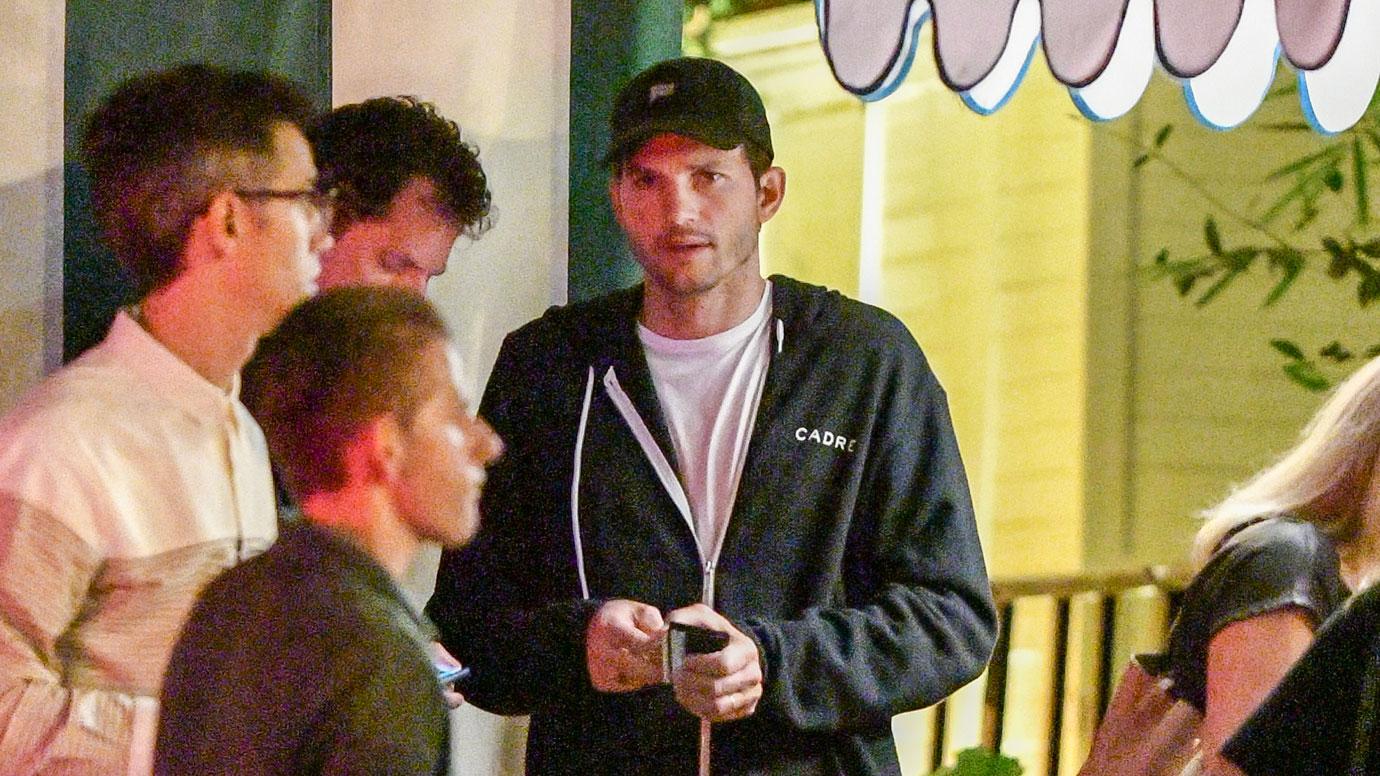 After sharing his cryptic tweet, Kutcher looked downcast.
Article continues below advertisement
Go Away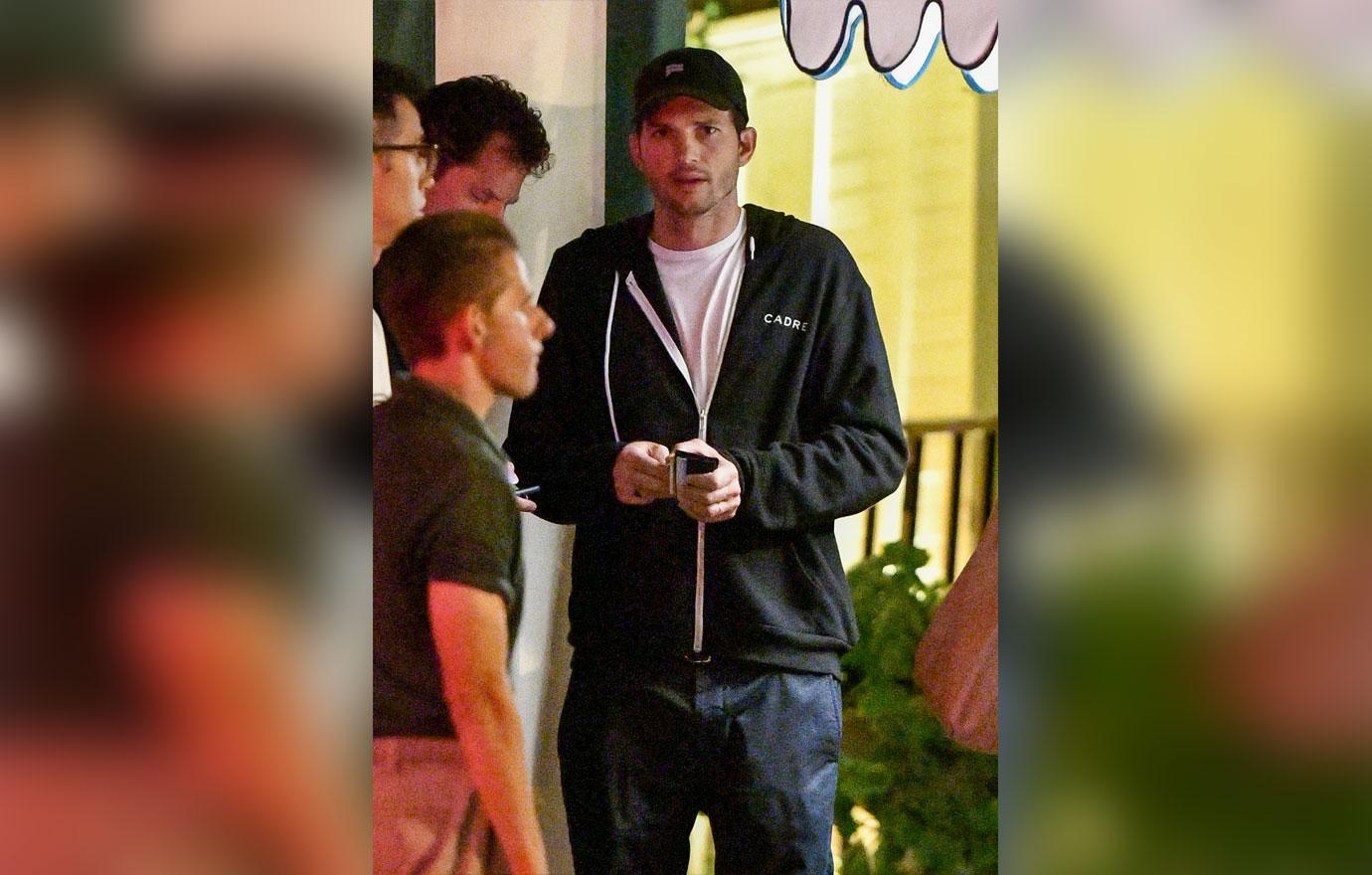 As he spotted the cameras, the actor refused to flash a smile.
Article continues below advertisement
Solo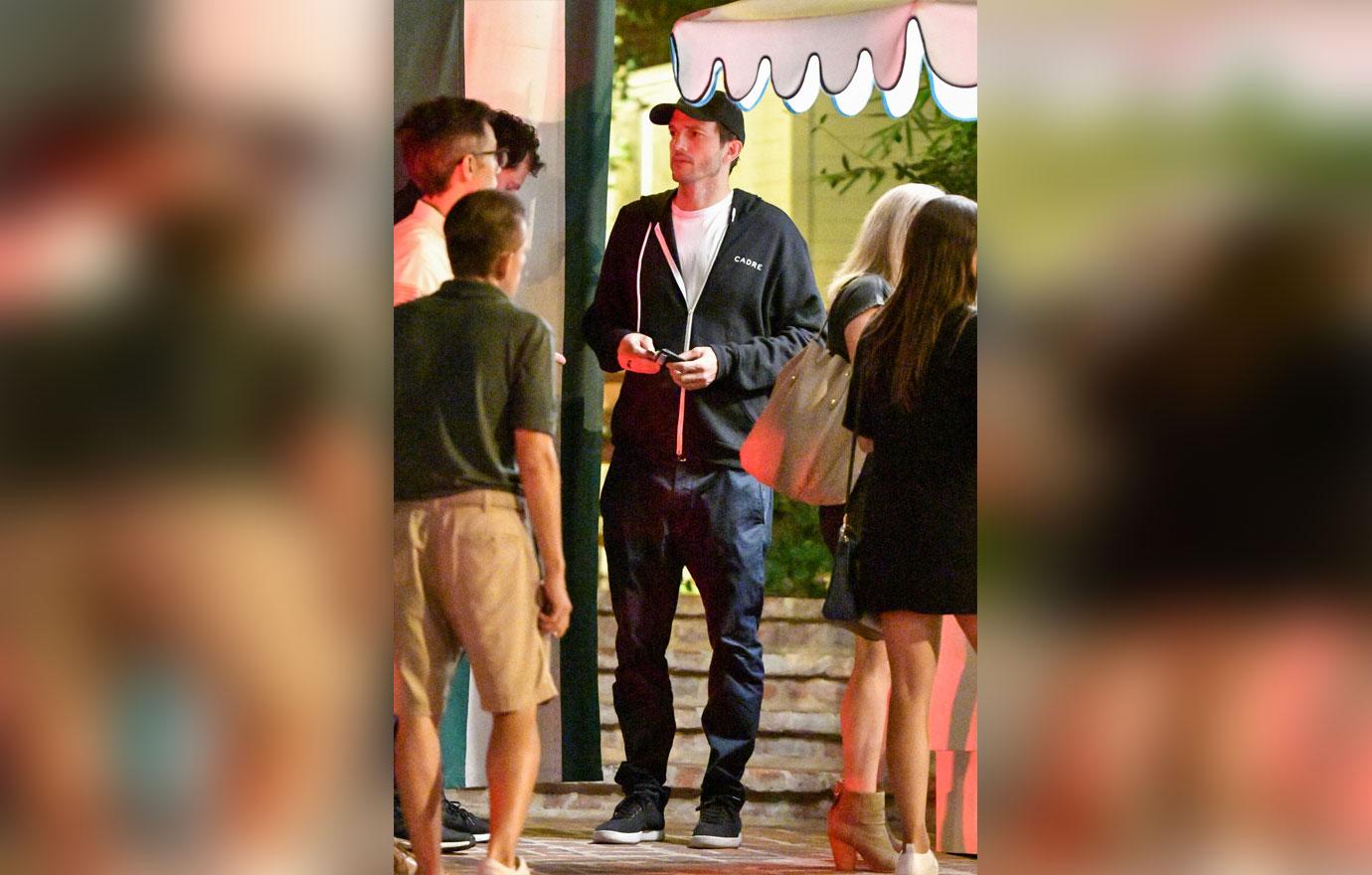 Kunis was not with him for the late night outing.
Article continues below advertisement
Not Today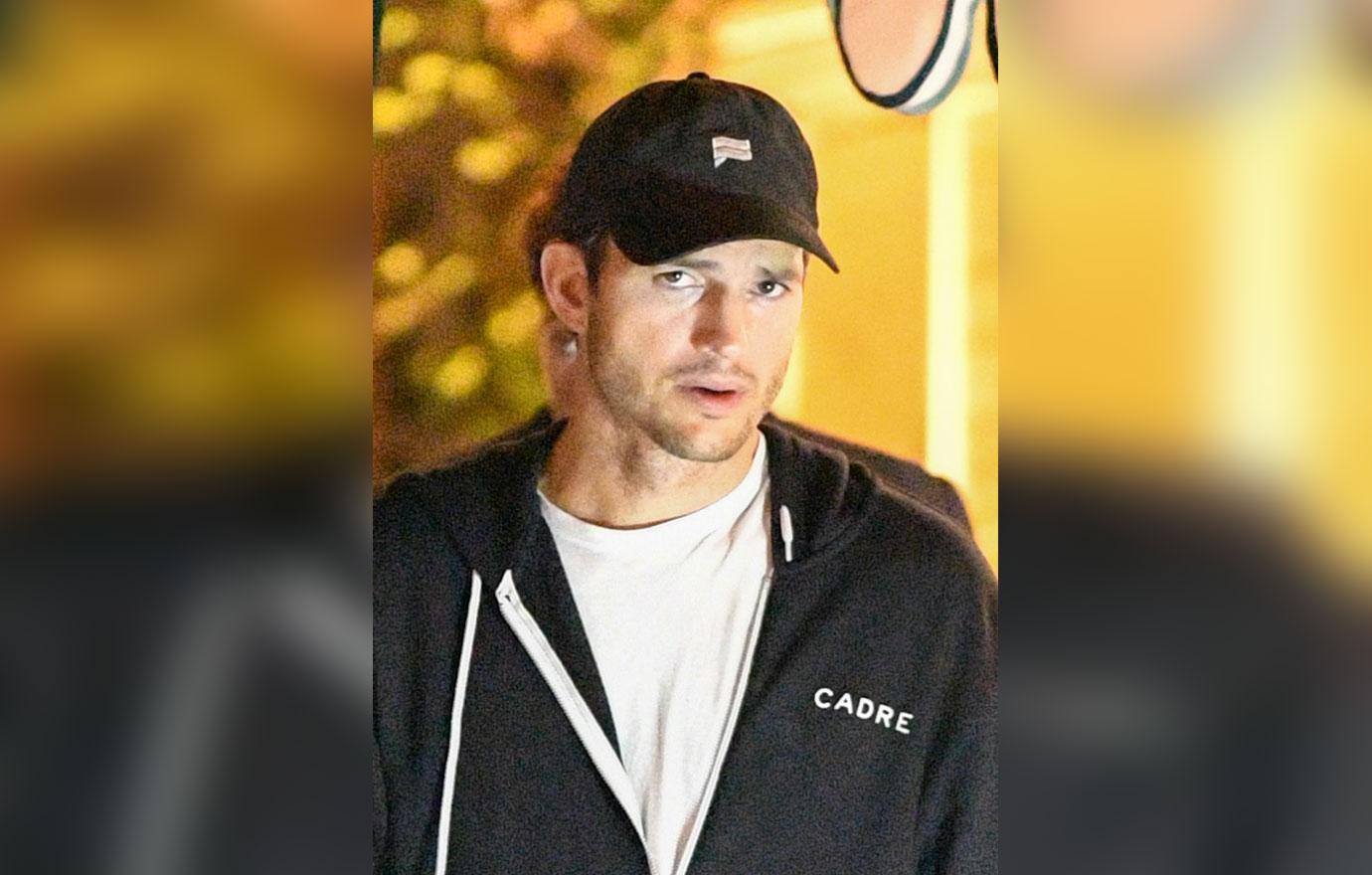 And despite fans and pals crowding around him, he did not seem in the mood to chat.
Article continues below advertisement
Say More!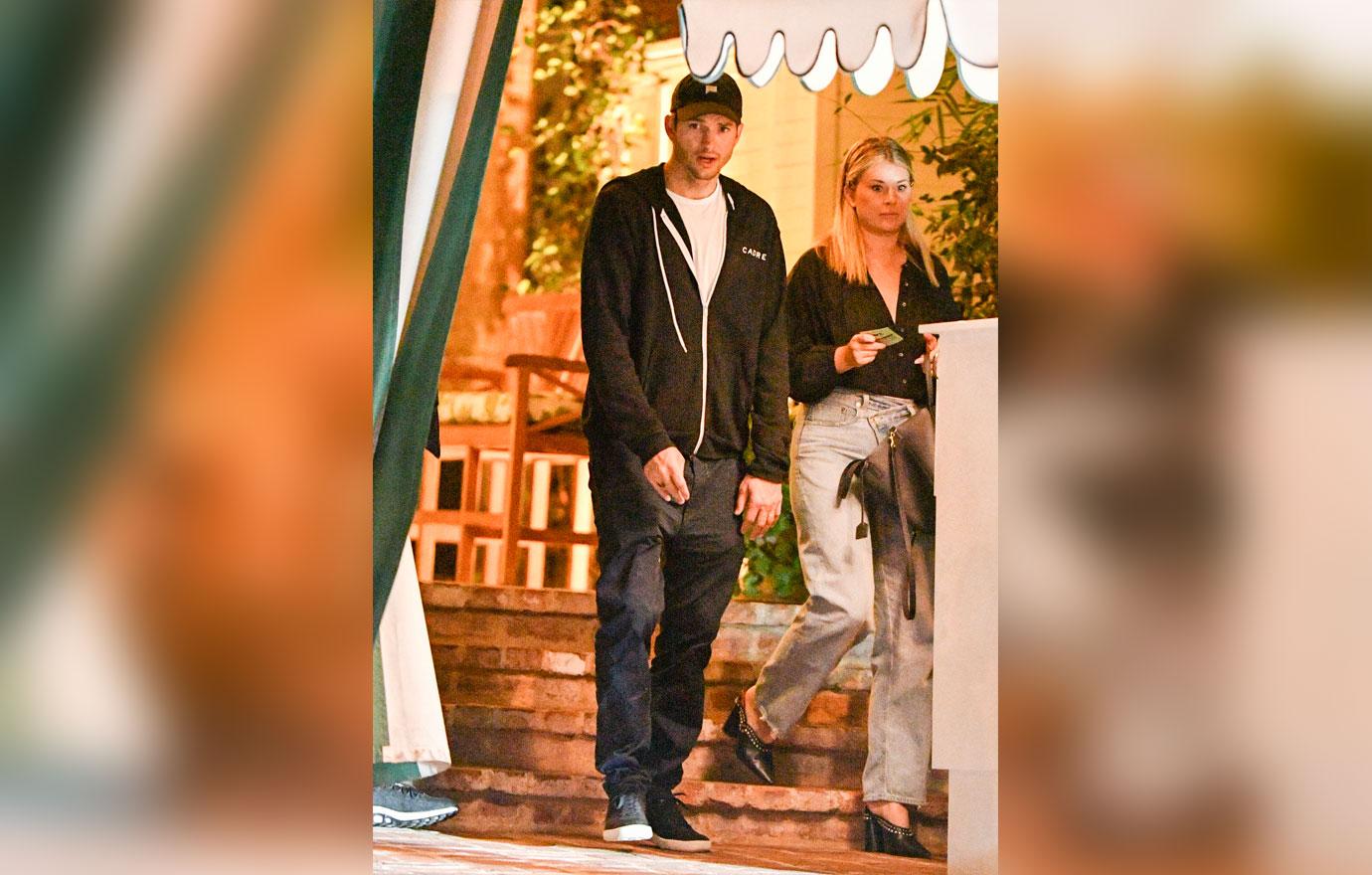 After his tweet, fans have been begging him to speak his mind regarding Moore's memoir.
Article continues below advertisement
Taking The High Road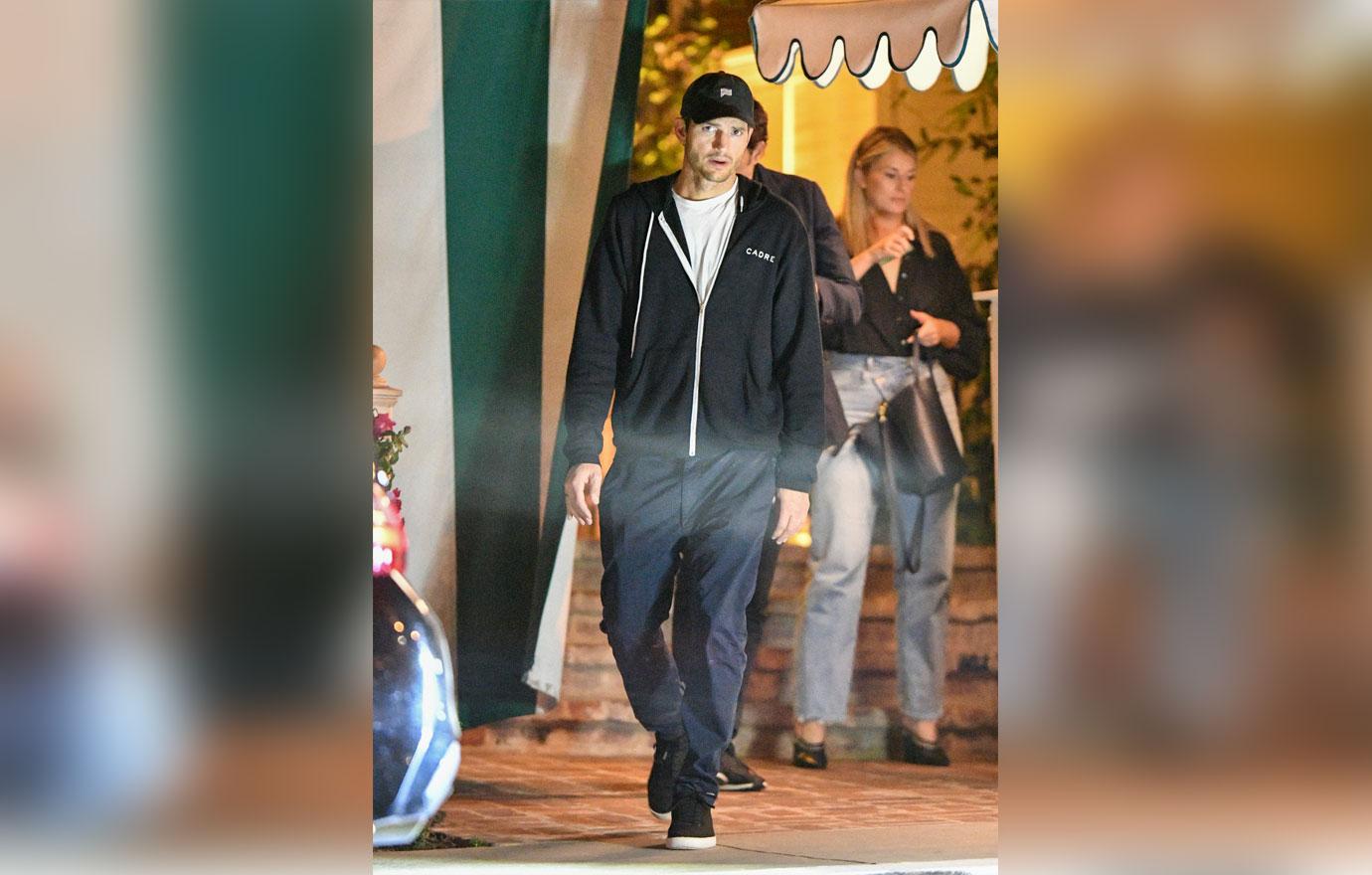 But the famously private actor has continued to stay quiet about the ongoing drama.