Demi Moore Claims She Warned Ashton Kutcher About Her Tell-All Book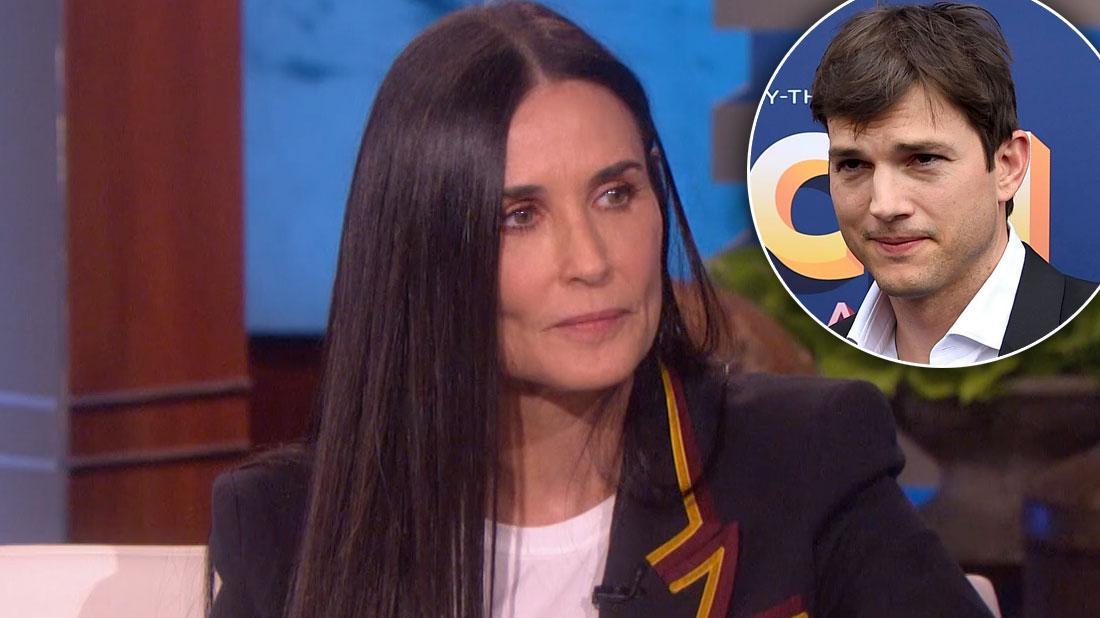 Article continues below advertisement
As RadarOnline.com previously reported, Moore said her ex-husband cheated on her with two women after the couple had engaged in various threesomes, making him think hooking up with other people was okay.
"He expressed something that was of a fantasy, and it was in my efforts to want to please and be what I thought he wanted," Moore told DeGeneres, 61, adding that looking back, it was clearly a "misguided sense of not wanting to look at the harder questions or at what was really missing" in their relationship.
Moore, who's long struggled with alcoholism and drug abuse, said she "really felt like I had created an addiction to him," and when they were together she felt "a codependency in a way I'd never had before. I'd never had that kind of attachment."
Despite the nasty details Moore has revealed about their broken marriage to Kutcher, 41, she told DeGeneres that the point of her memoir is not to blame or villainize anyone.
"I tried to keep the perspective on my story," Moore said.