Drugs, Cheating & Abuse: Demi Moore's 10 Biggest Bombshells In New Book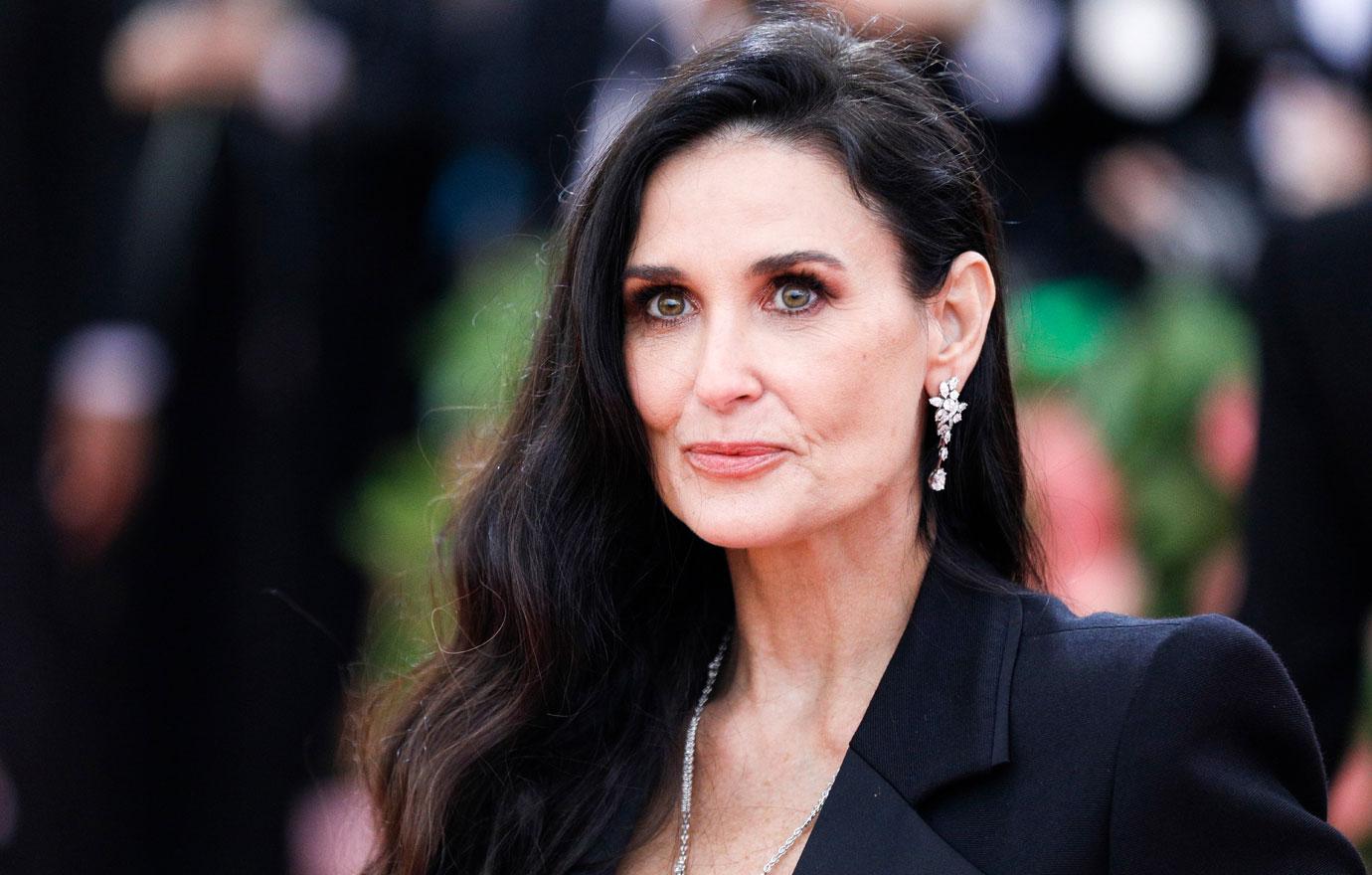 After several years out of the spotlight, Demi Moore is back with a bombshell new book full of shocking secrets — and RadarOnline.com can reveal all of the jaw-dropping stories about her sad childhood, Hollywood career and, of course, high-profile marriages.
As RadarOnline.com exclusively reported, the 56-year-old actress revealed her ex-husband Ashton Kutcher, 41, cheated on her with two different women during their nearly decade-long marriage, then offered bizarre excuses for his bad behavior.
Article continues below advertisement
"Because we had brought a third party into our relationship, Ashton said, that blurred the lines and, to some extent, justified what he'd done," Moore wrote, adding that he attempted to "deflect blame" in the situation.
Then, in an even more serious accusation, she said he pushed her to relapse on alcohol after two decades of sobriety.
At dinner in Mexico one night before he proposed, Moore said Ashton told her: "I don't know if alcoholism is a real thing — I think it's all about moderation."
The star soon unraveled into alcohol and substance abuse, she claimed.
During a 45th birthday trip to Girls Gone Wild star Joe Francis' Puerto Vallarta estate, she said she downed so many tequila shots, she "started passing out and slipping under the water" in a hot tub.
"If other people hadn't been there, I would have drowned," she admitted.
Kutcher was "furious" about her level of intoxication, she said, but she found it "confusing."
"Ashton had encouraged me to go in this direction," she claimed, adding that he then began "shaming" her for the partying.
After Moore and Kutcher separated amid accusations he cheated, the mom of three said she spiraled out of control — and ended up suffering a seizure from inhaling nitrous oxide, or "whip-its," in January 2012.
"The next thing I remember, everything went blurry and I could see myself from above. I was floating out of my body into swirling colors, and it seemed like maybe this was my chance: I could leave the pain and shame of my life behind," she wrote.
For more shocking revelations from Inside Out, scroll through RadarOnline.com's gallery.
Horrific Sexual Assault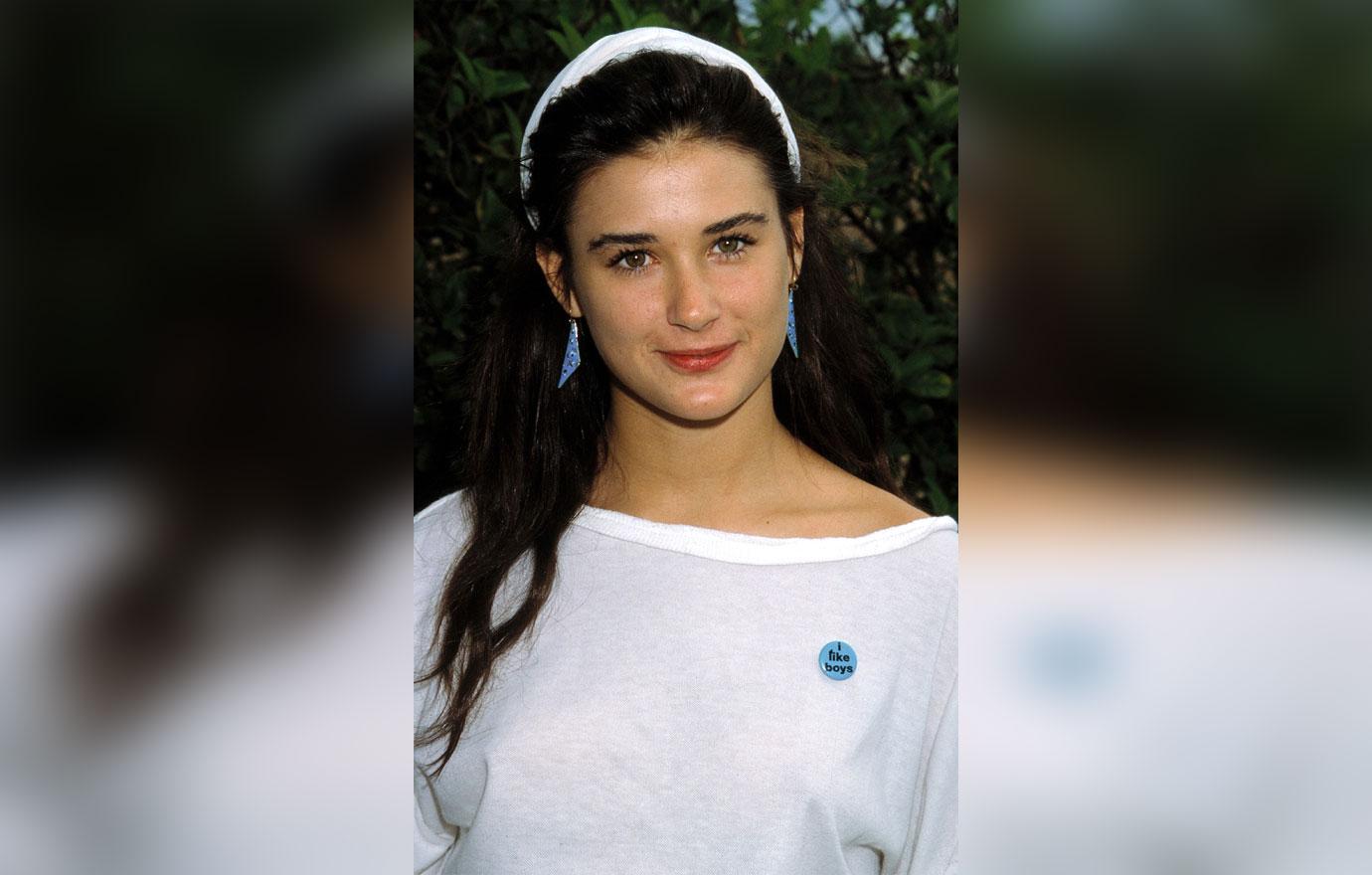 Moore described her horrific childhood in an unstable, alcoholic home. At just 15 years old, the star said she was raped by a 50-something restaurant owner named Val who hung around her mother, Ginny.
One day, she arrived home to see Val alone in her house. "What are you doing here? She said she asked him. "Where's my mom?"
He then sexually assaulted her, she claimed. Thinking she deserved it, she told no one.
One week later, Val approached her and asked, "How does it feel to be whored by your mother for $500?"
Moore wrote she isn't sure if her mother knew what he was planning to do, but it's "entirely possible."
Homewrecking Confession
Desperate to escape her troubled home life, Moore said she fell in love with a 29-year-old rocker named Freddy Moore. The only problem: she was just 16, and he was married to his childhood sweetheart!
"I was a self-absorbed teenager who hadn't been raised with a lot of respect for the institution of marriage," she admitted. "And I jumped into life with Freddy without, I'm sorry to say, much concern for his wife."
Moore married the musician, but divorced him at just 20 years old.
Article continues below advertisement
V-Card Scandal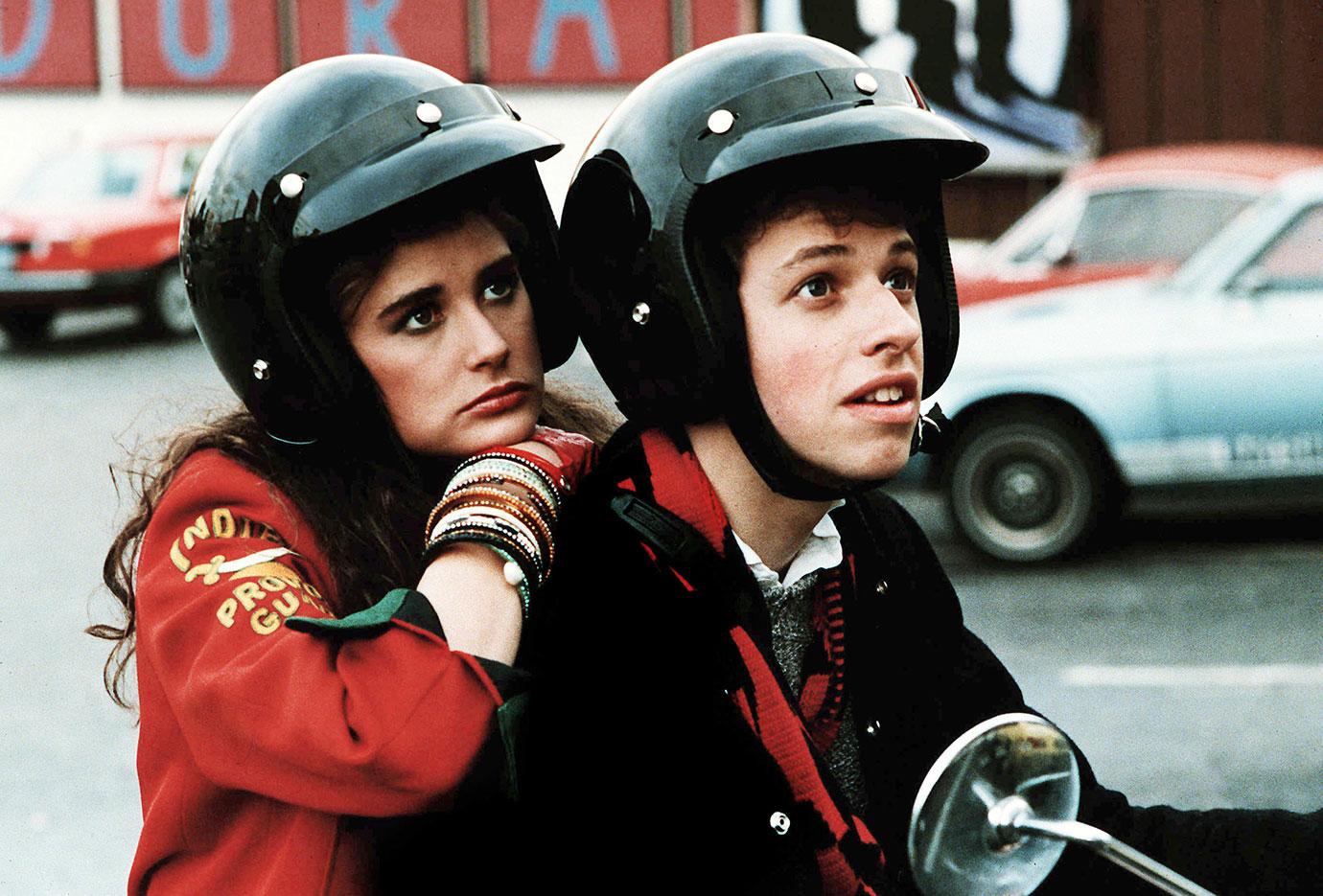 After her marriage ended, Moore said she hooked up with husband #2 Kutcher's Two and a Half Men costar John Cryer on the set of No Small Affair.
"Jon fell for me in real life, too, and lost his virginity to me while we were making that movie," she said.
Moore ended up breaking Cryer's heart as she partied hard and spiraled into cocaine abuse.
Article continues below advertisement
Other Lovers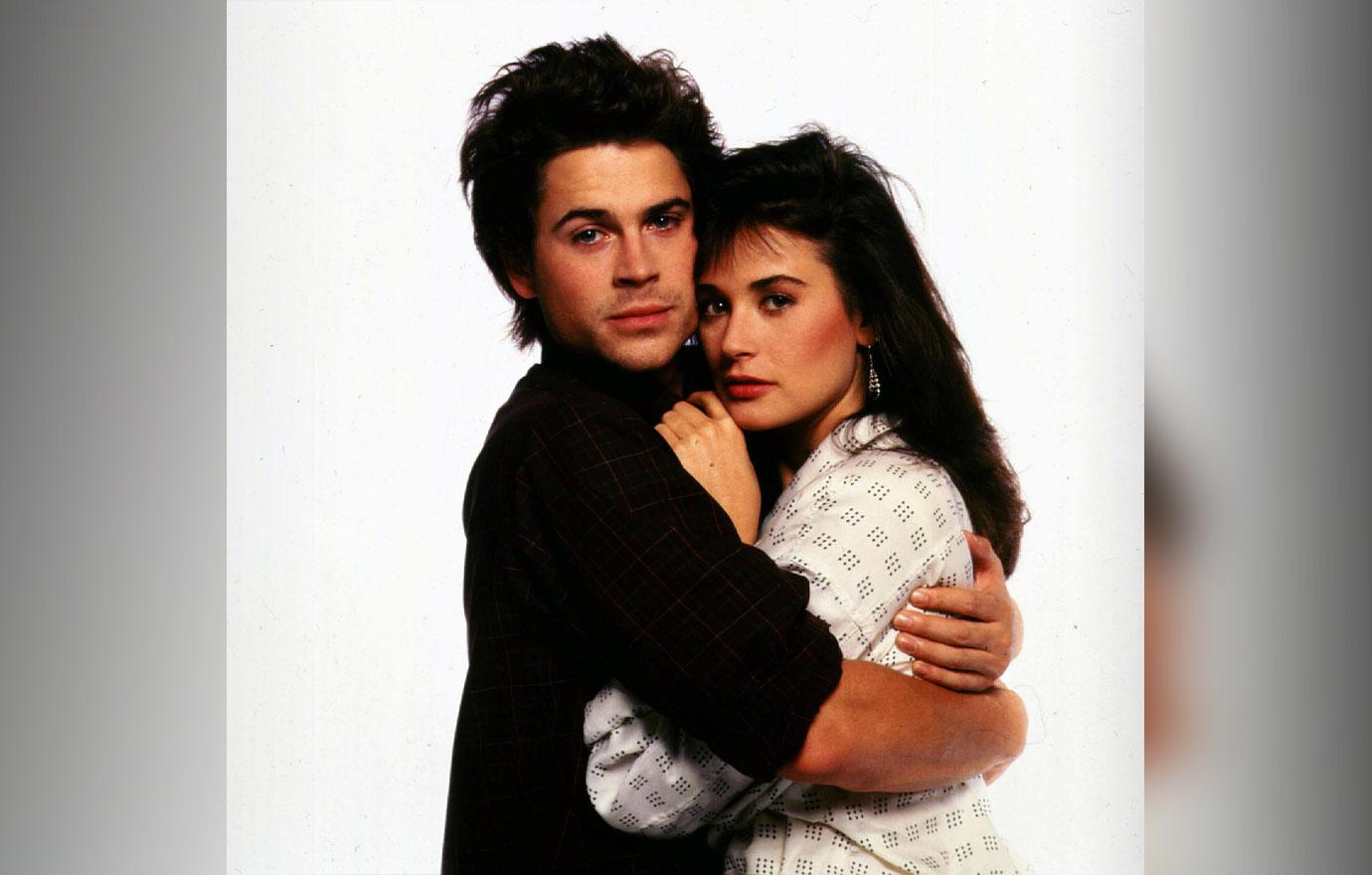 Moore says she barely remembers filming St. Elmo's Fire, but does know she shared "one ill-advised late night together" with costar Rob Lowe. She later dated another costar, Emilio Estevez.
Article continues below advertisement
Rock Bottom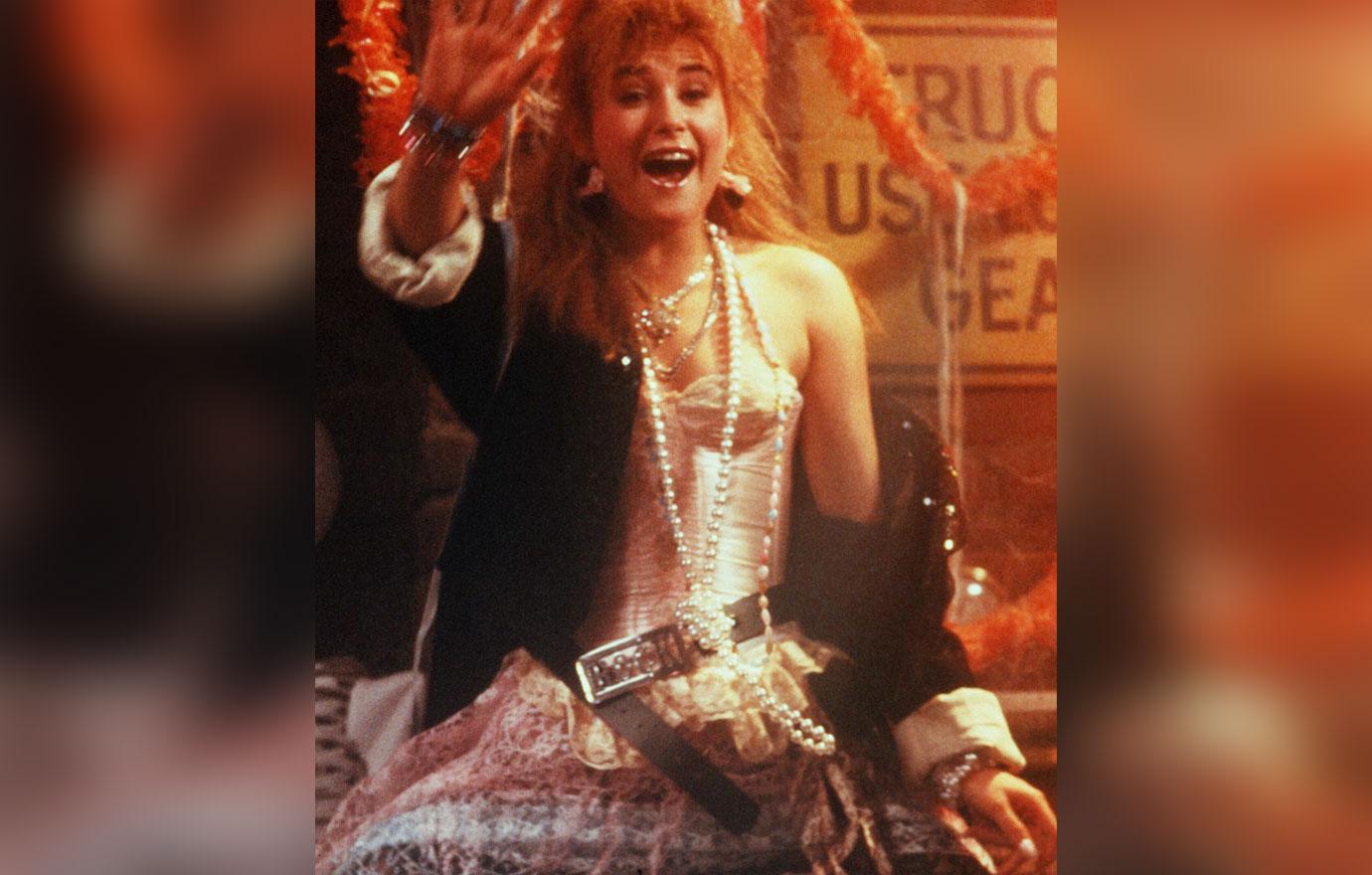 After being introduced to cocaine by her dentist, Moore claimed she quickly became addicted. While filming St. Elmo's Fire in 1984, a movie executive ordered her to visit an "appointment" in Redondo Beach, California. When she arrived, she discovered it was a rehab center.
However, before she checked in, she finished any remaining cocaine "for breakfast."
Moore said she remained sober for two decades after her 30 days in treatment.
Article continues below advertisement
Starving For Fame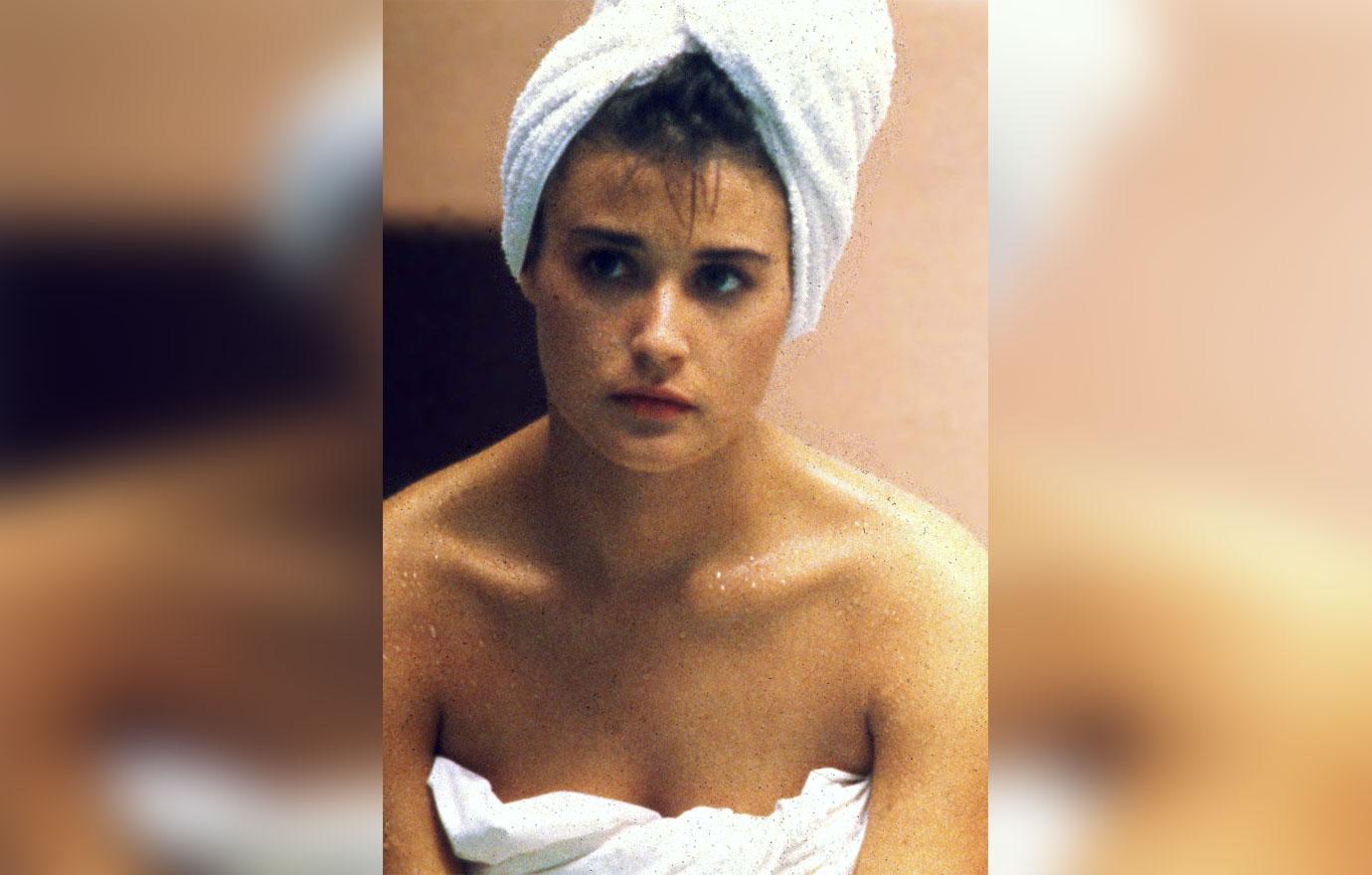 While auditioning for romantic comedy About Last Night, a director ordered her to drop weight from her already pin thin frame.
"I felt a combination of sick, pit-of-my-stomach mortification and raw panic," she recalled. "And so began my process of trying to dominate and control my body — and of equating my worth to my weight, my size, my exterior."
The incident led to a decades-long eating disorder, she said.
Article continues below advertisement
Not-So-Perfect Marriage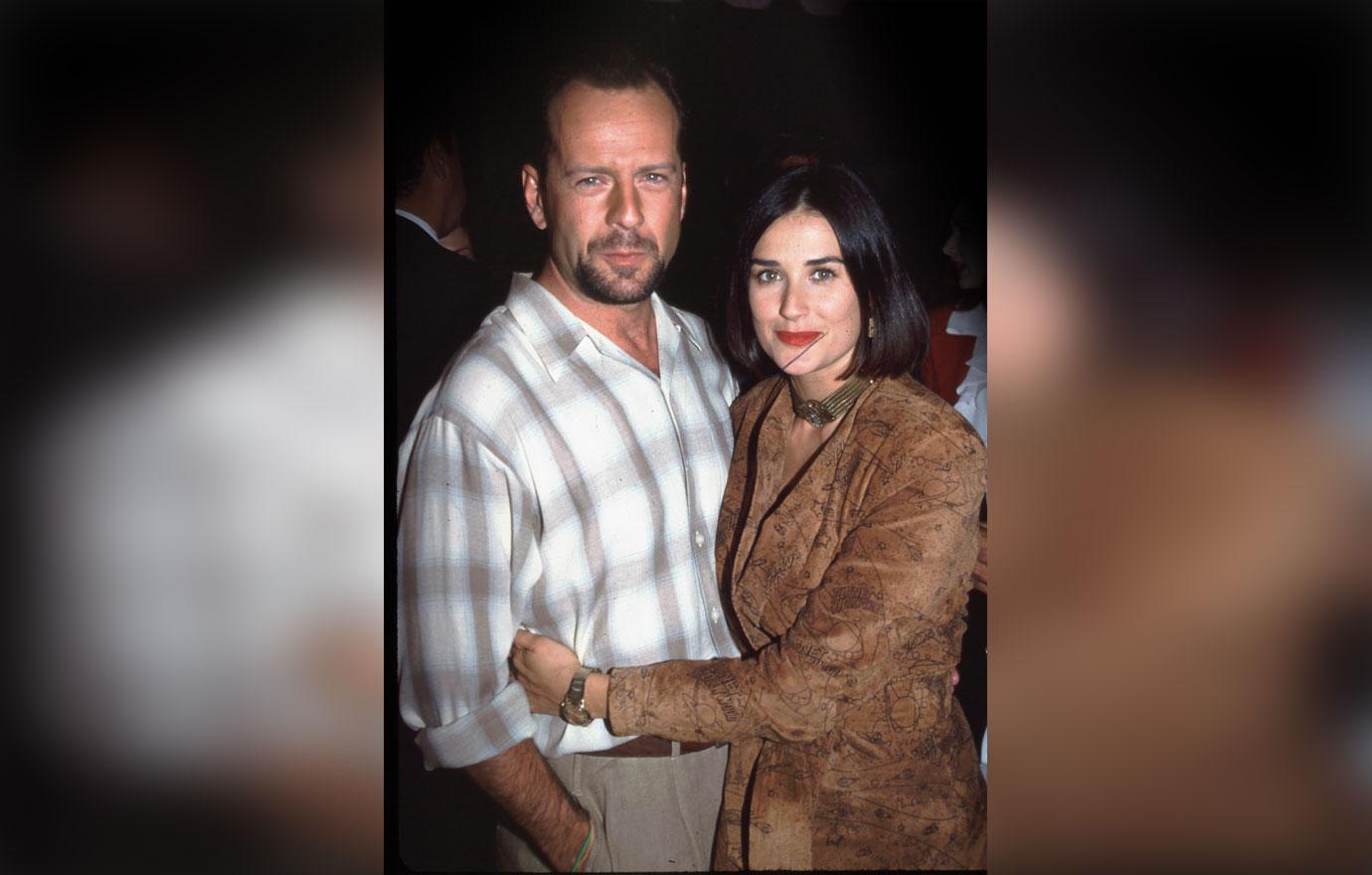 After a whirlwind courtship, Moore married Bruce Willis in 1987. But cracks in the relationship began to form soon after the birth of their oldest daughter Rumer.
"I don't know if I want to be married," she said he told her before filming 1991 film Hudson Hawk.
"Well, you are married, and you have a kid," she said she responded. "So what do you want to do?"
She also claimed she suspected he had "screwed around" during this period, but couldn't prove it.
Article continues below advertisement
Miscarriage Tragedy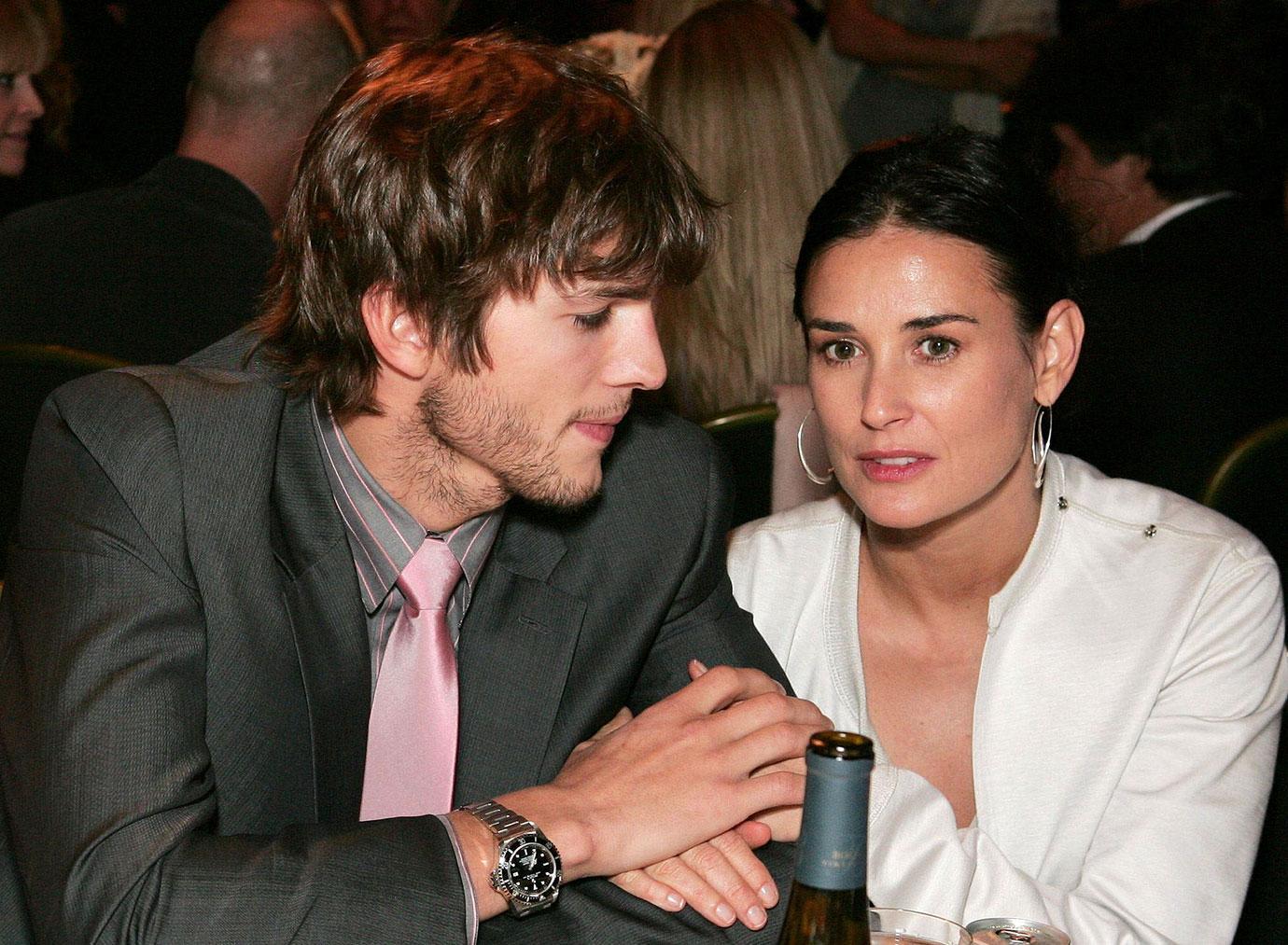 The star dropped a major bombshell in her chapter about her marriage to third husband Kutcher. She said she secretly became pregnant with a baby girl named Chaplin Ray, and was nearly six months along when she suffered a heartbreaking miscarriage.
"I was decimated," she wrote. "I had literally failed to deliver, and my grief felt bottomless."
Article continues below advertisement
Relapse Guilt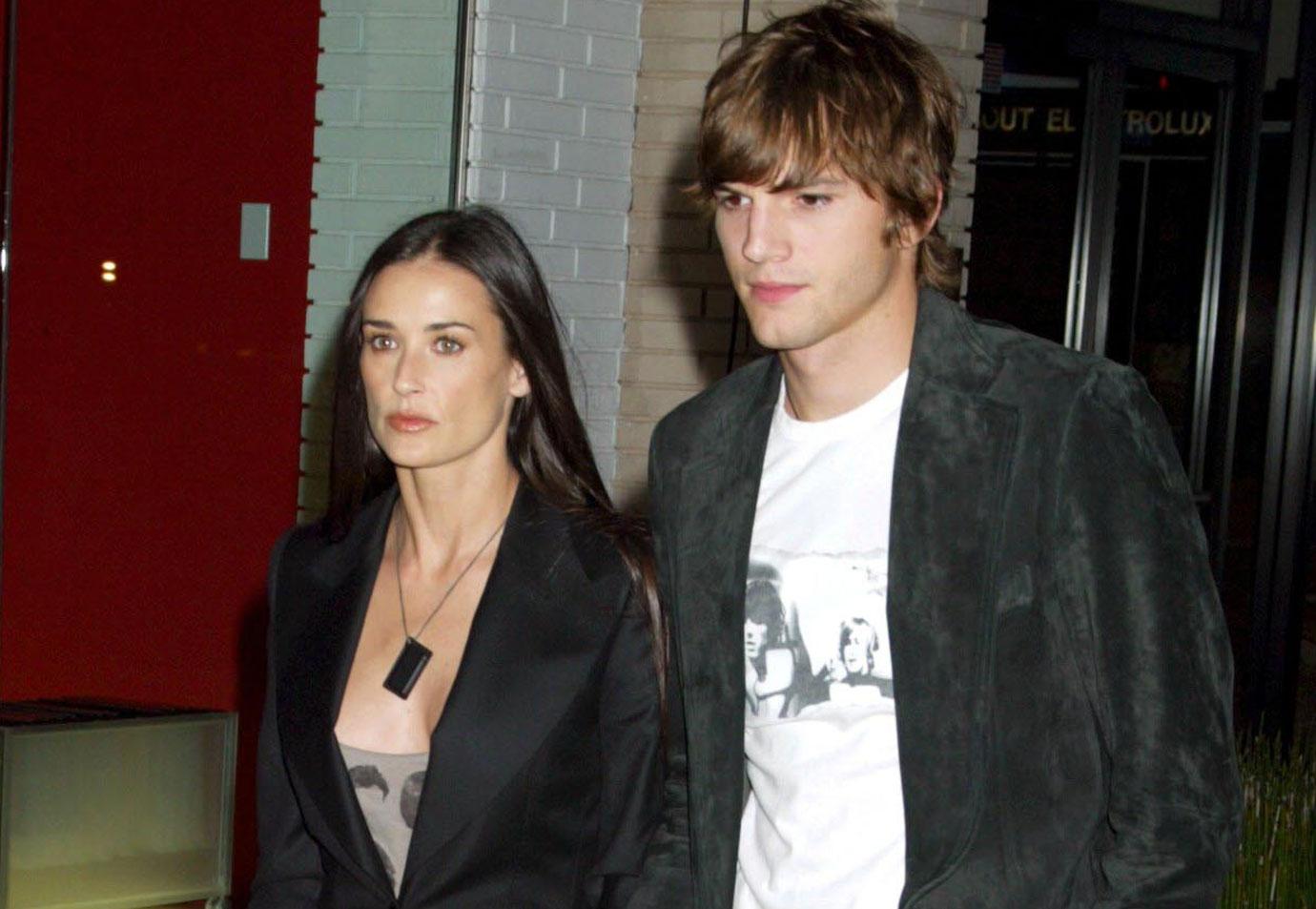 She said she blamed her alcohol relapse for the tragedy, and her smoking habit.
"I was still smoking when I found out I was pregnant, and it took a few weeks to quit completely," she said. "I was wracked with guilt, and convinced what had happened was my doing."
Moore said she began drinking to cope with the pain of her miscarriage.
"I've had a devastating experience, I'm drinking, that's okay," she said she told herself.
Article continues below advertisement
Forgiveness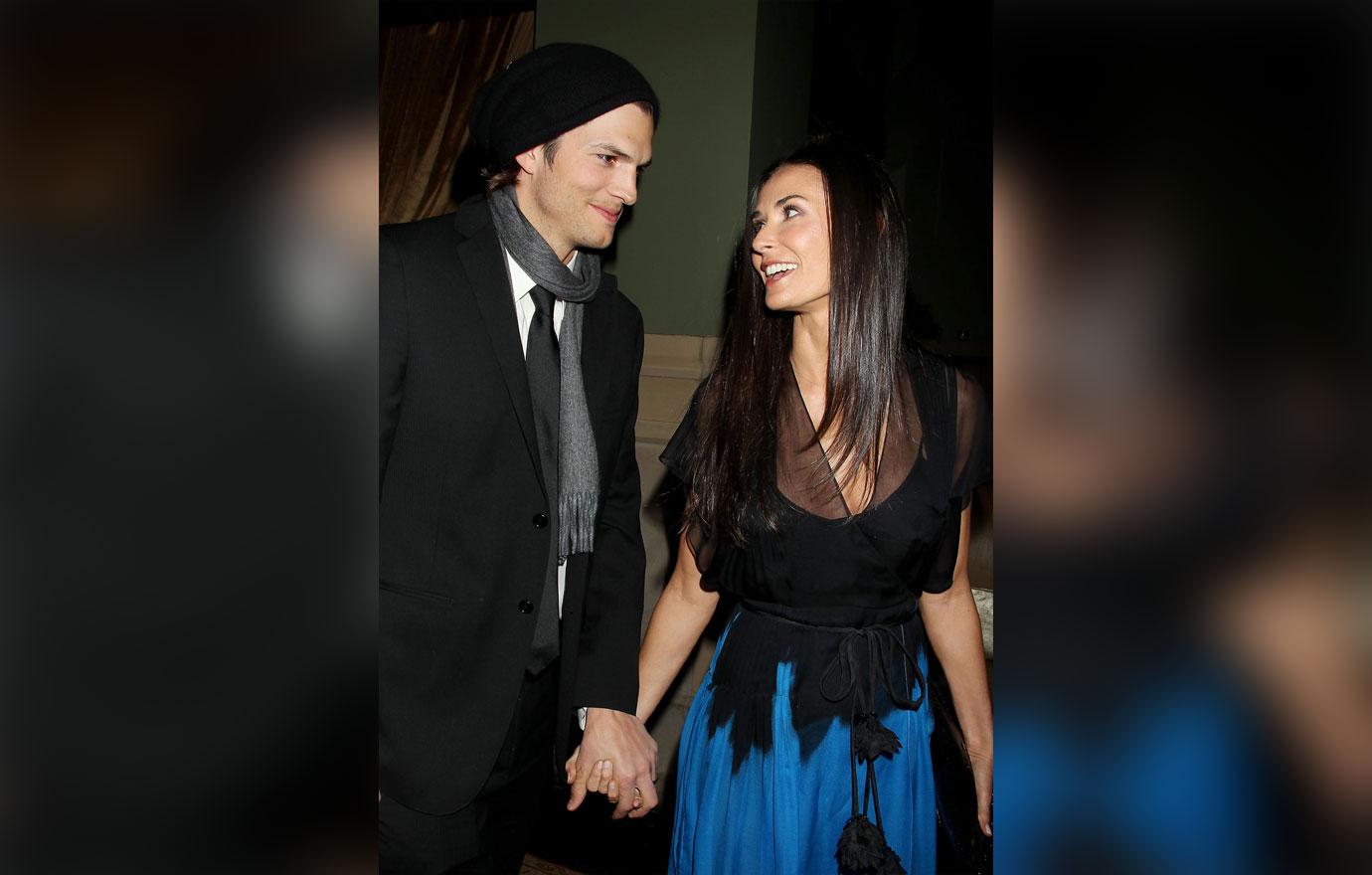 Despite her claims Kutcher cheated and left her amid her addiction struggle, she insisted she no longer harbors ill will.
"I'm grateful to Ashton, believe it or not," she wrote. "Whatever pain we went through together enabled both of us to grow into the people we are today."