Demi Reveals She Miscarried Ashton's Baby At 6 Months Pregnant After Booze Relapse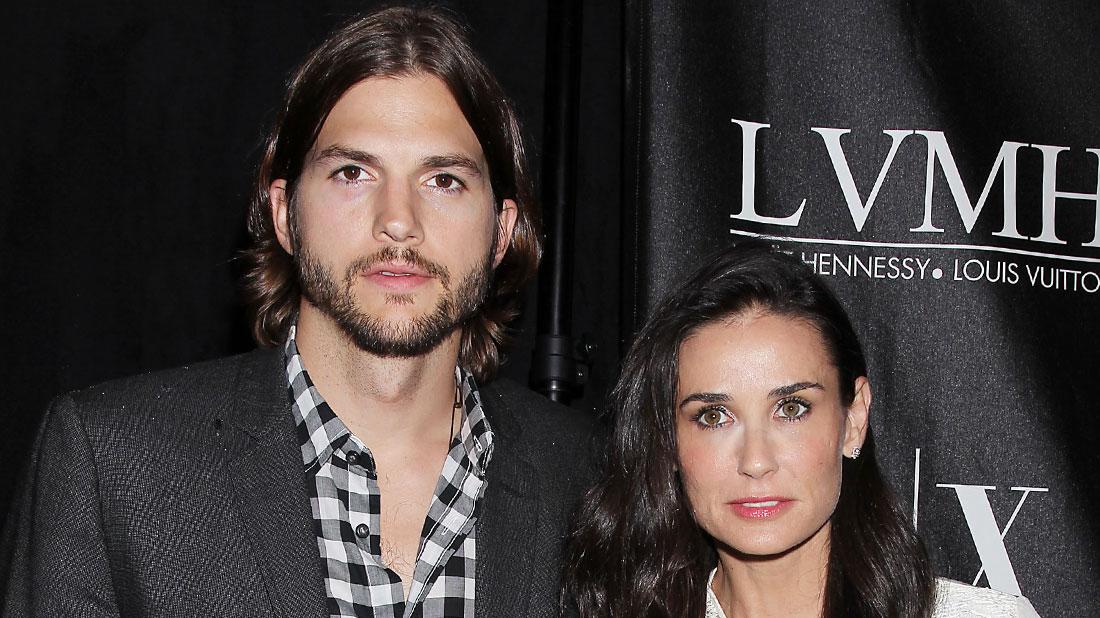 Demi Moore is finally giving fans an inside look at the darkest parts of her life.
In an excerpt from her new memoir, Inside Out, obtained by The New York Times, the actress, 56, makes a bombshell revelation: She suffered a miscarriage while several months pregnant with ex-husband Ashton Kutcher's baby.
The two began dating in 2003, and Moore says the actor made her feel young again. Soon after, she got pregnant with a baby girl, who she intended to name Chaplin Ray. At six months along, however, she lost the baby.
Article continues below advertisement
The Striptease star — who had previously suffered with substance abuse — had begun drinking again. She blamed herself for the miscarriage, but kept boozing and even began abusing Vicodin.
Despite their troubles and backlash over their 15-year age gap, Moore and Kutcher, 41, married in 2005.
In hopes of starting a family together, they tried out various fertility treatments, but Moore's toxic habits only worsened, making it hard for her to conceive.
Moore says she learned Kutcher had cheated on her. (The Ranch star has not commented on his ex's infidelity claims.)
RadarOnline.com readers know the actors split in 2011 and divorced two years later. In 2015, Kutcher married Mila Kunis.
Single and alone in 2012, Moore went on a downward spiral. During a night out with her eldest daughter, Rumer Willis, she smoked synthetic cannabis and inhaled nitrous oxide, causing her body to go into shock, which then resulted in her having a seizure.
Article continues below advertisement
At that point the actress became nearly estranged from all three of her daughters (Rumer, 31, Scout and Tallulah) all whom had had enough of her wild behavior.
While she was planning on releasing her memoir then, she realized she couldn't tell all, as "part of my life was clearly unraveling."
"I had no career," she told The New York Times. "No relationship."
Due to her addictions, her health began to deteriorate.
"Something was going on, including my organs slowly shutting down," she said, adding that "the root was a major heavy viral load."
Eventually, Moore got back on her feet. The actress attended a rehab program for trauma, codependency and substance abuse. She even worked with a special doctor to help change her lifestyle and cure her ongoing health issues.
Now, she's telling all in her book, which hits bookstores on September 24.