Mila Kunis & Demi Moore Finally Bury Hatchet After Years Of Tension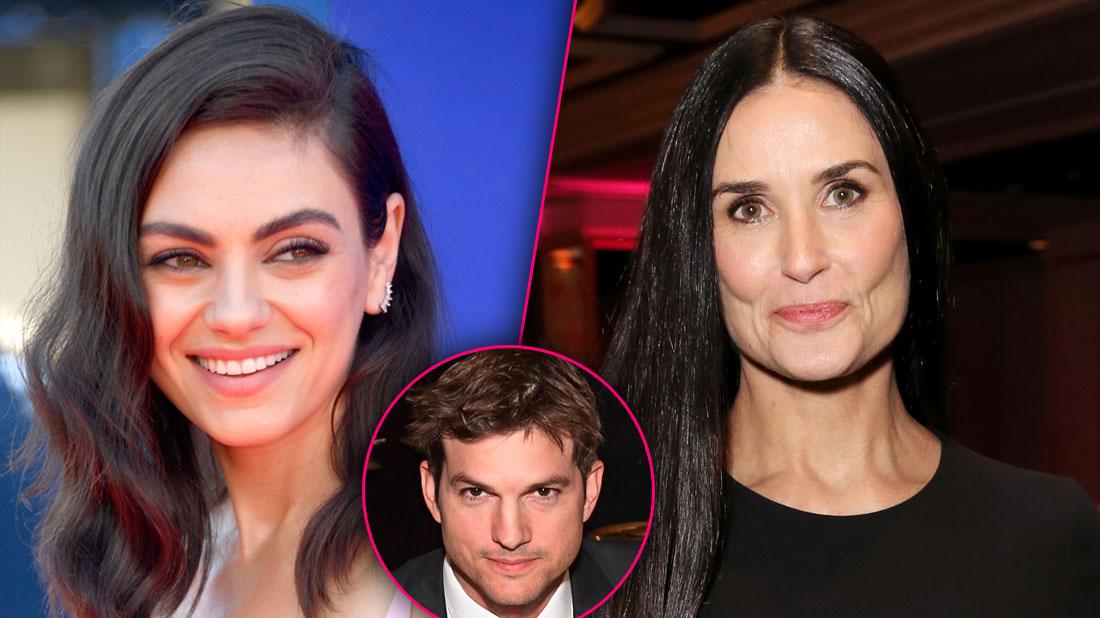 The years-long feuding between Mila Kunis and Demi Moore has finally come to an end, and Ashton Kutcher is over the moon, RadarOnline.com can exclusively reveal.
When Kutcher, Kunis and Moore were all invited to Madonna and Guy Oseary's post-Oscar party, Kutcher reached out to Moore to ensure that she was 100 percent comfortable with him attending and everyone "put the past behind them," an insider said.
Article continues below advertisement
As RadarOnline.com reported, tempers had flared when Moore, 56, tried to butt into the couple's life, offering parenting advice following the 2016 birth of their son, Dmitri.
"But Mila just snapped and told Demi that she has had enough," said a source at the time.
The trio's new truce "is a case of Demi wanting to finally take the high road and not hold a grudge against Mila and Ashton, especially since they have a young family now," said the insider of Kunis, 35, and Kutcher, 41, who got married two years after his divorce with Moore was finalized.
Kunis and Moore's reconciliation has another big fringe benefit for Kutcher, who can now – with Kunis' consent – reconnect with his stepdaughters, Tallulah, Rumer, and Scout Willis.
On a broadcast of The Howard Stern Show last summer, he shared that he had helped raise the girls up until the divorce, and not seeing them, he noted, was "super awkward" for both him and the children.
"Yeah, it hurts me," Kutcher said. "I love them so much and they were such a big part of my life for a really long time. At some point I'm sure it will fully plug back in, and I'm just going to keep working on it until it does."