Ashton Kutcher Threatens To Send 'Snarky Tweet' Amid Demi Moore Explosive Tell-All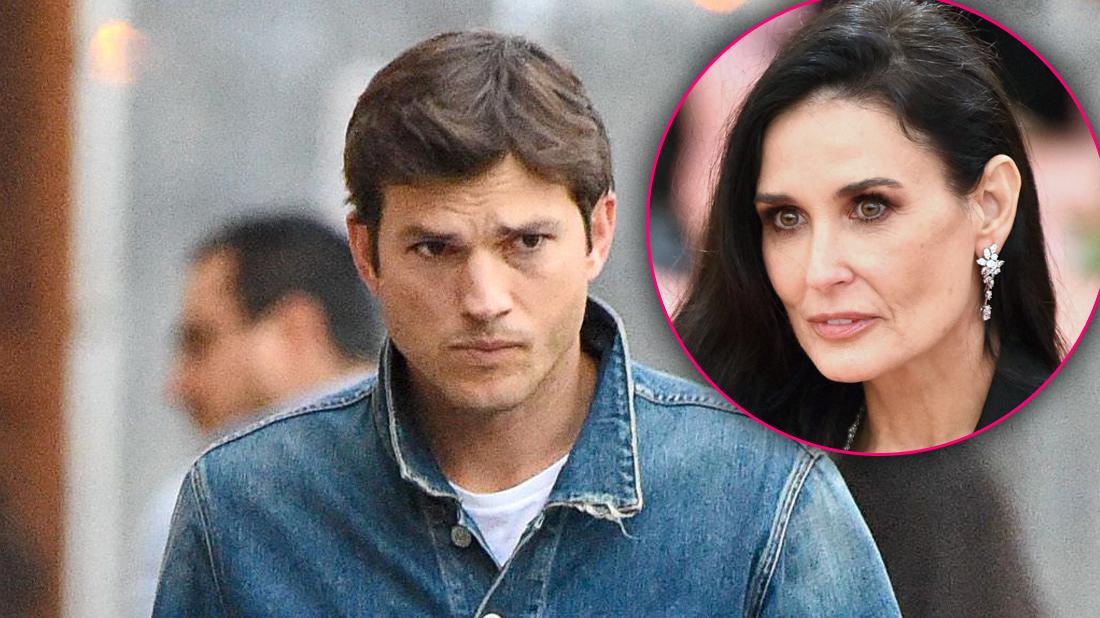 Ashton Kutcher seemingly clapped back at Demi Moore in a cryptic tweet amid the release of her scathing new tell-all, which reveals secrets and scandals about her relationship with the actor.
"I was about to push the button on a really snarky tweet. Then I saw my son, daughter, and wife and I deleted it. <3"
Article continues below advertisement
During an interview on The Ellen DeGeneres Show Tuesday, the Striptease star also further explained her bombshell reveal about Kutcher's infidelity and sex scandals.
As RadarOnline.com previously reported, Moore said her ex-husband cheated on her with two women after the couple had engaged in various threesomes, making him think hooking up with other people was okay.
"He expressed something that was of a fantasy, and it was in my efforts to want to please and be what I thought he wanted," Moore told Ellen DeGeneres, 61, adding that looking back, it was clearly a "misguided sense of not wanting to look at the harder questions or at what was really missing" in their relationship.
Moore, who's long struggled with alcoholism and drug abuse, said she "really felt like I had created an addiction to him," and when they were together she felt "a codependency in a way I'd never had before. I'd never had that kind of attachment."
In the book she also said he shamed her for her addiction issues and caused her to relapse on booze after 20 years of sobriety!
"He did not offer me any reinforcement or compassion," she wrote. "I felt like he was angry with me for having this problem in the first place."
Moore also dropped the bombshell that before marrying Kutcher, she miscarried their child at six months pregnant, but continued trying to conceive throughout their relationship.
The two married in 2005 and divorced in 2013, one year after Moore discovered Kutcher's alleged infidelity.