Amanda Knox Slams Michelle Carter Prosecutor: 'Conrad Roy Was His Own Murderer!'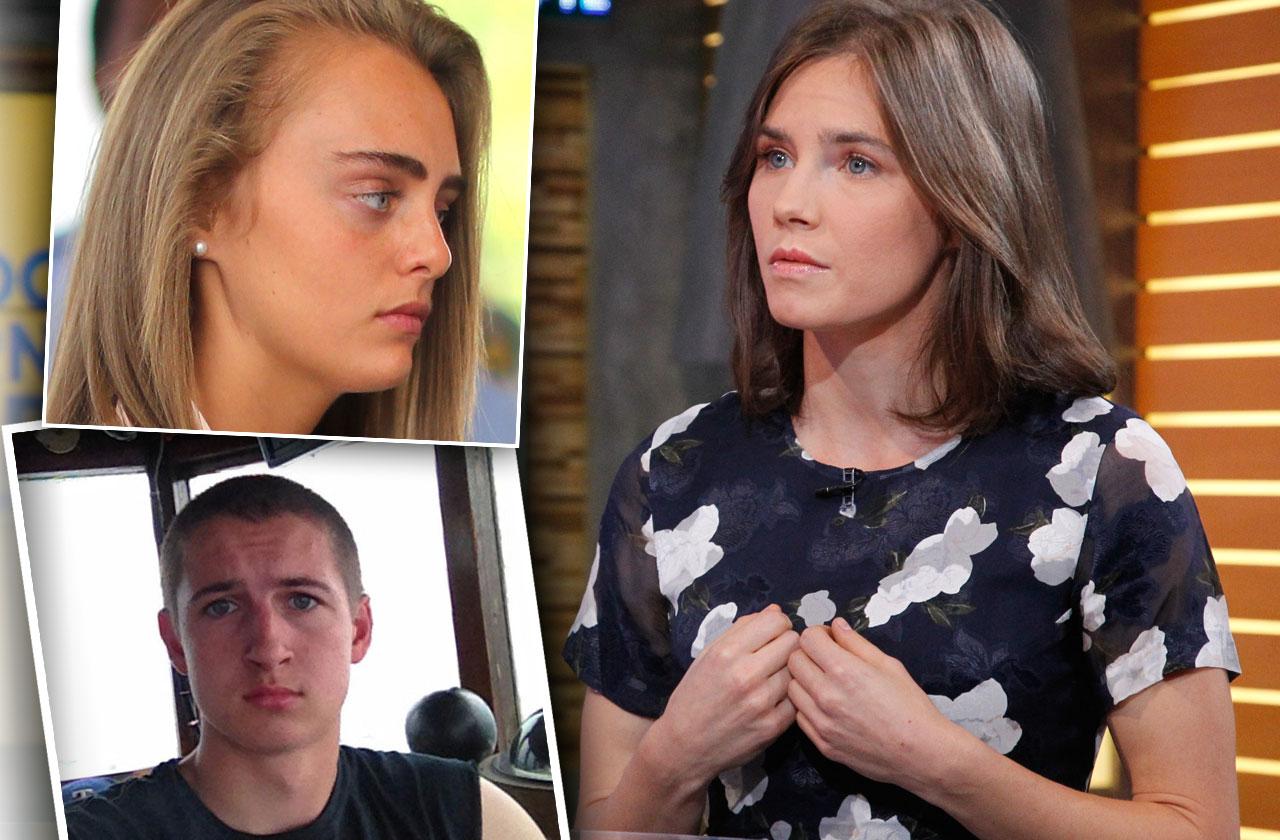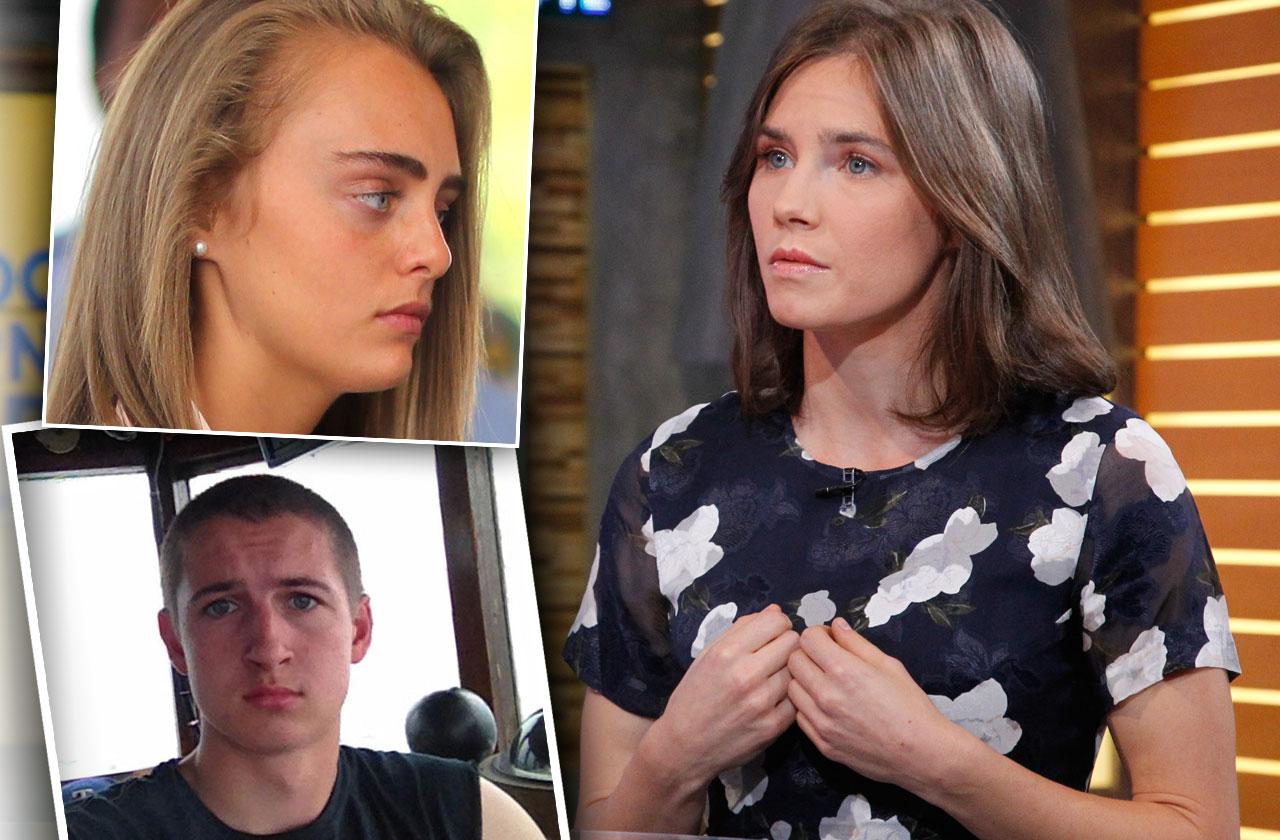 Amanda Knox, the American who was found guilty of the murder of her roommate, jailed but then released in a twisted case in Italy is speaking out on behalf of the Teen Text Killer Michelle Carter. Knox, 30, says that Carter, 20, was "wrongfully convicted," after a judge found her guilty of involuntary manslaughter after she sent thousands of text messages to her boyfriend, Conrad Roy, encouraging him to commit suicide. Foxy Knoxy recalls her "femme fatale," image as she tries to explain why she believes Carter's prosecutor used a "trick" to convince the judge of her guilt. Click through RadarOnline.com's gallery to see Amanda Knox's justification for supporting Michelle Carter.
Article continues below advertisement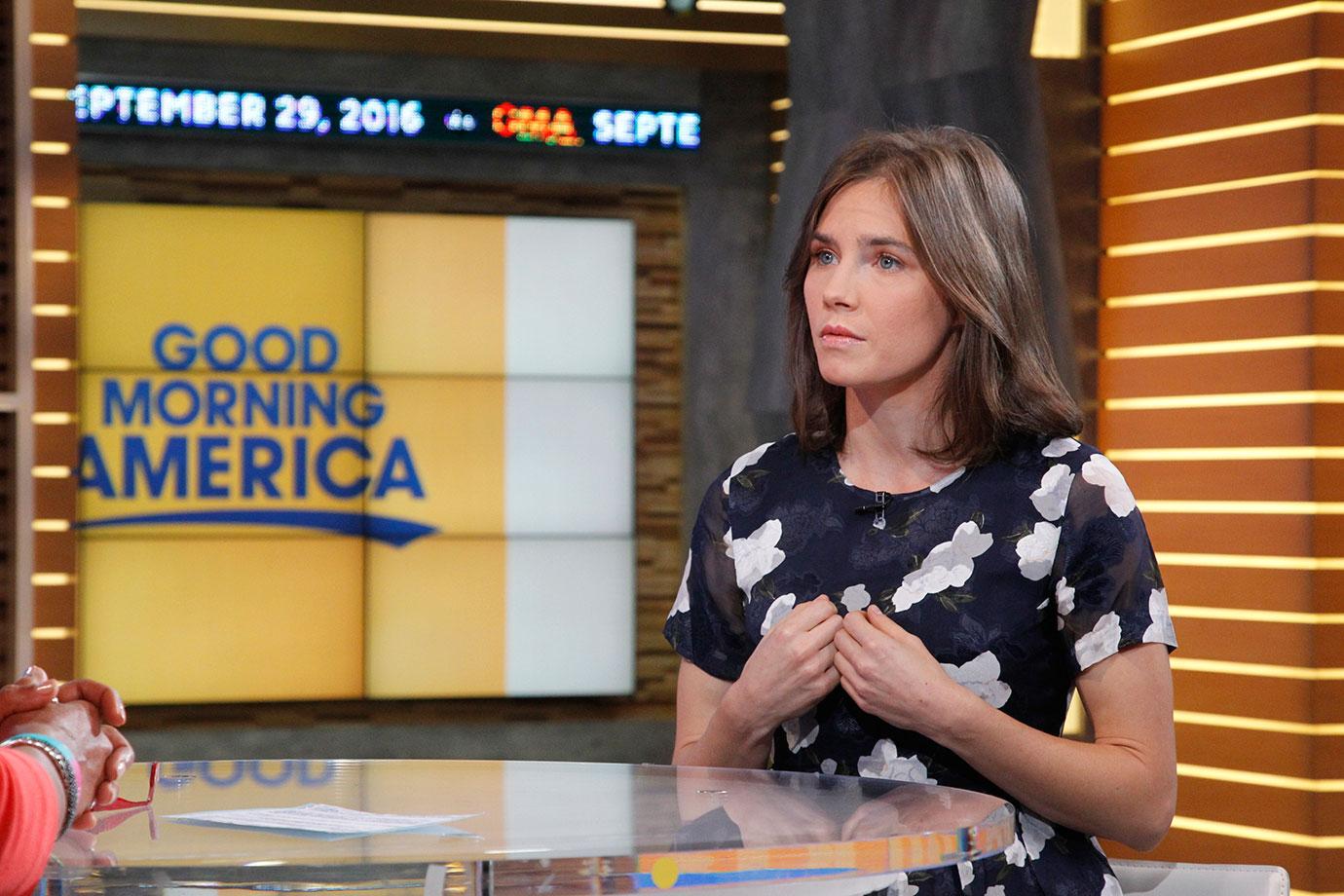 "When I was on trial for murder in Italy, the media tried to paint me as a 'femme fatale,'" Knox wrote in the Los Angeles Times about her own experiences in an Italian court, and explained the dread she felt with Carter's prosecution. "So it was with a sickening sense of déjà vu that I watched the prosecution attempt the same trick with Carter, whom they said coldly and calculatingly insinuated herself into Roy's vulnerable consciousness. They held her accountable for failing as Roy's caregiving companion. Instead of protecting Roy from himself, Carter coerced him to commit suicide against his better instincts."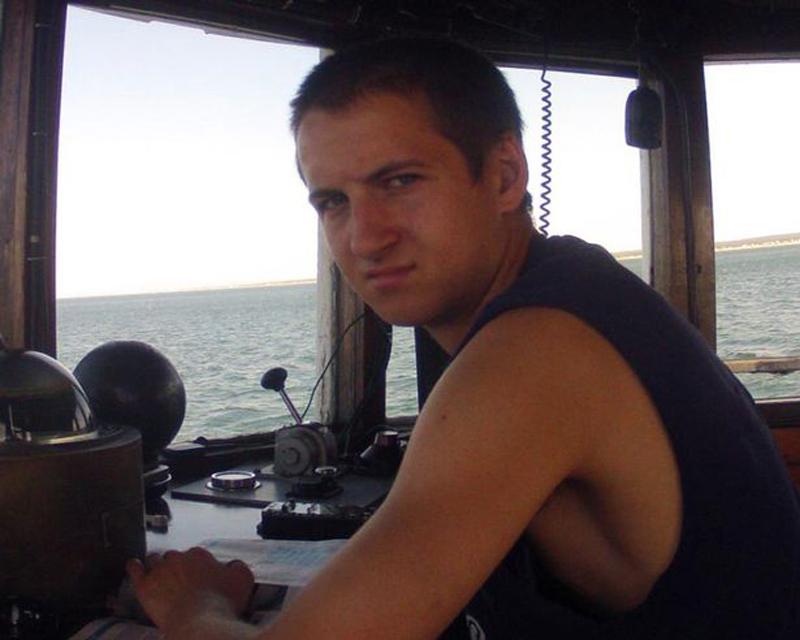 Carter sent thousands of text messages to Roy discussing his wishes to commit suicide. "You're so hesitant because you keep overthinking it and pushing it off. You just need to do it Conrad. The more you push it off, the more it will eat at you," one that was entered into evidence during the trial read. Another said: "You're ready and prepared. All you have to do is turn the generator on and you bee free and happy. No more pushing it off, no more waiting."
Article continues below advertisement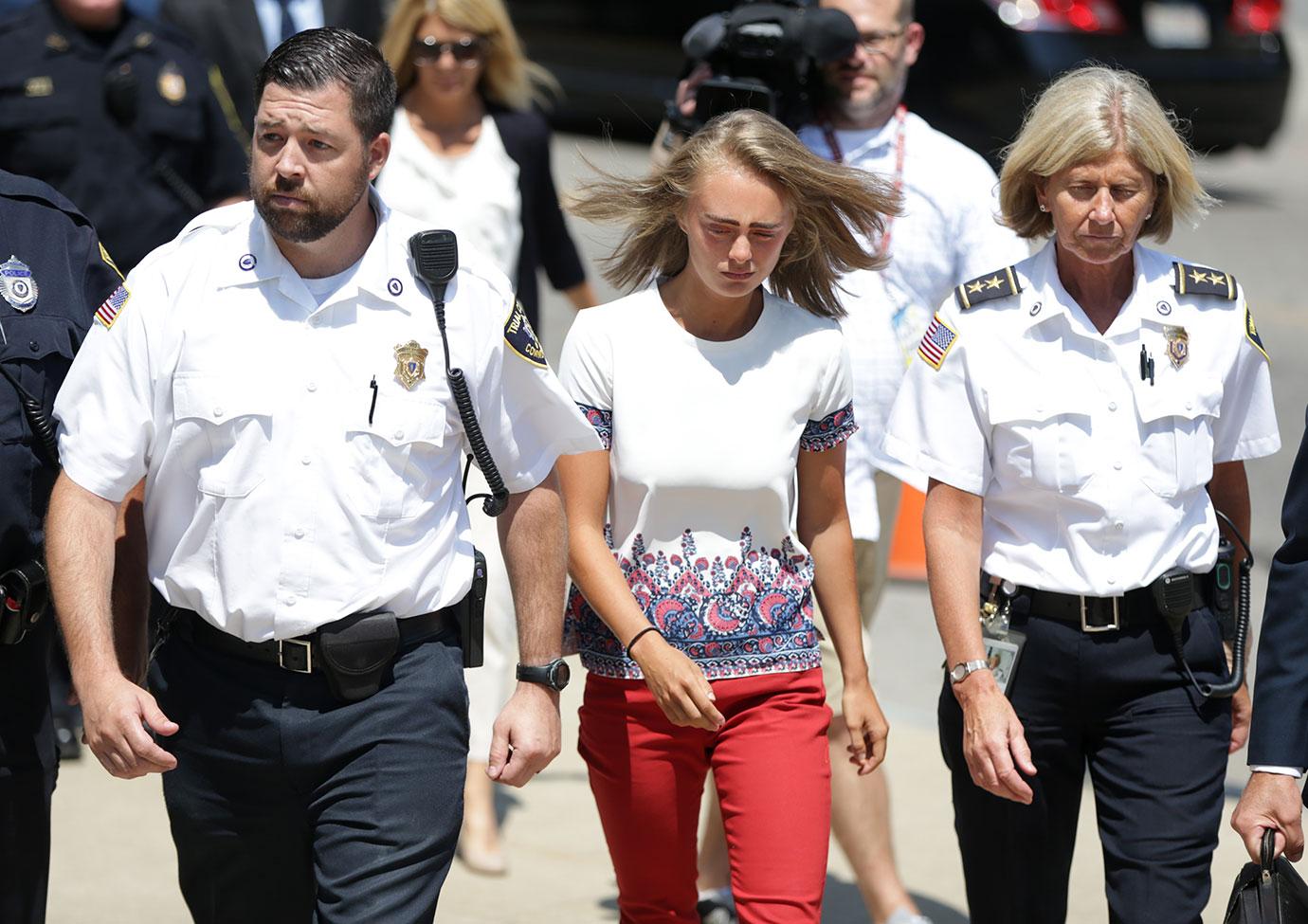 Knox decried the sentence for Carter, writing: "Involuntary manslaughter is when a drunk driver crashes into another vehicle, when a gunman shoots at tin cans in his suburban backyard, when a carnival ride operator fails to ensure that all passengers are strapped in, and as a result an innocent person dies. Encouraging your boyfriend to follow through with his own death wish should not qualify. Carter may not be innocent in a moral or philosophical sense, but she was wrongfully convicted."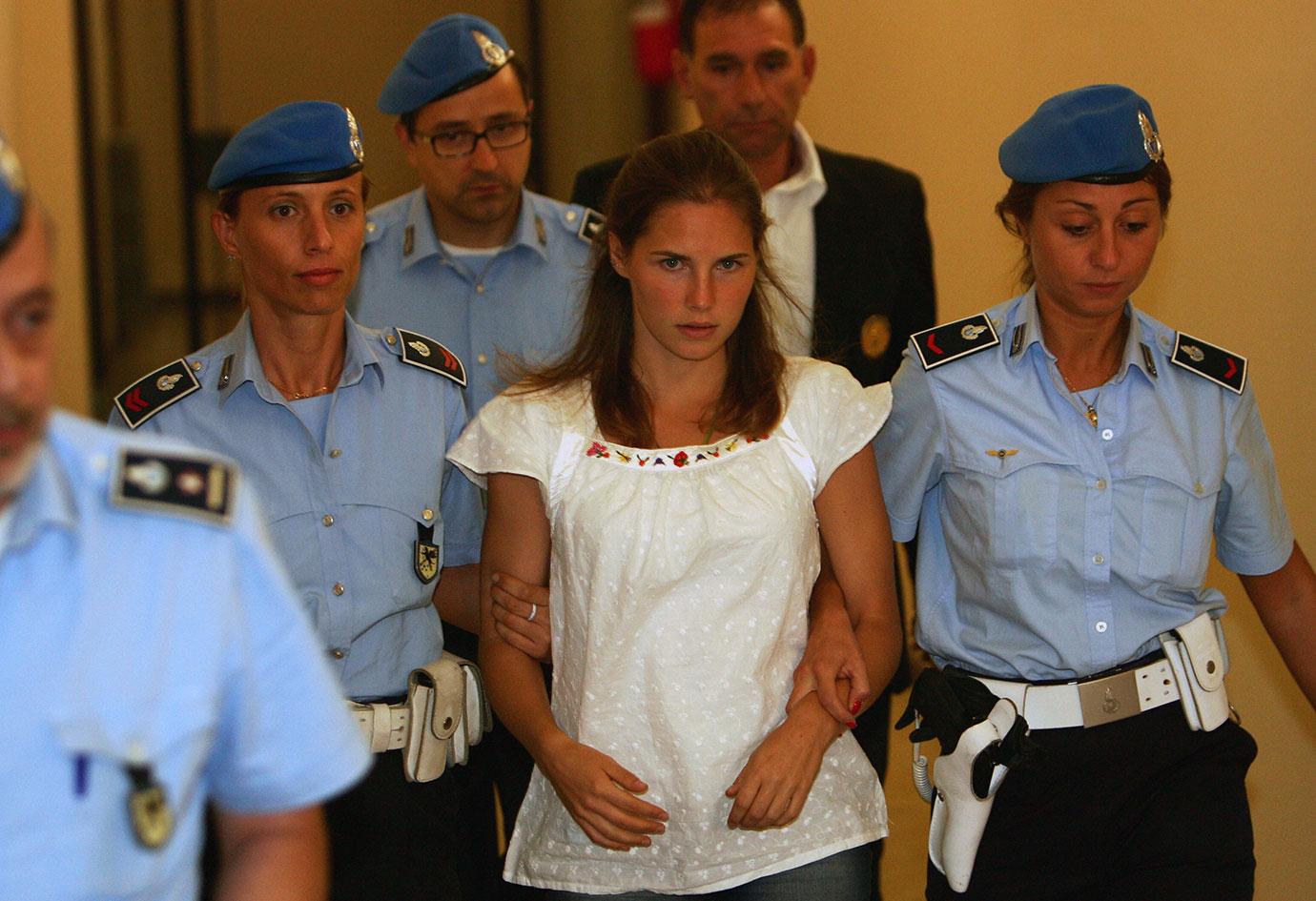 Along with her boyfriend, Raffaele Sollecito, Knox spent years locked in a prison in Italy, but she explained her support for Carter. "In our zeal to deflect blame, we insist on villainizing Carter because we want easy explanations, black-and-white reasons. We want to assign agency whenever something bad happens. But in so doing, we discredit Roy's agency, which included his choice to get back inside his truck."
Article continues below advertisement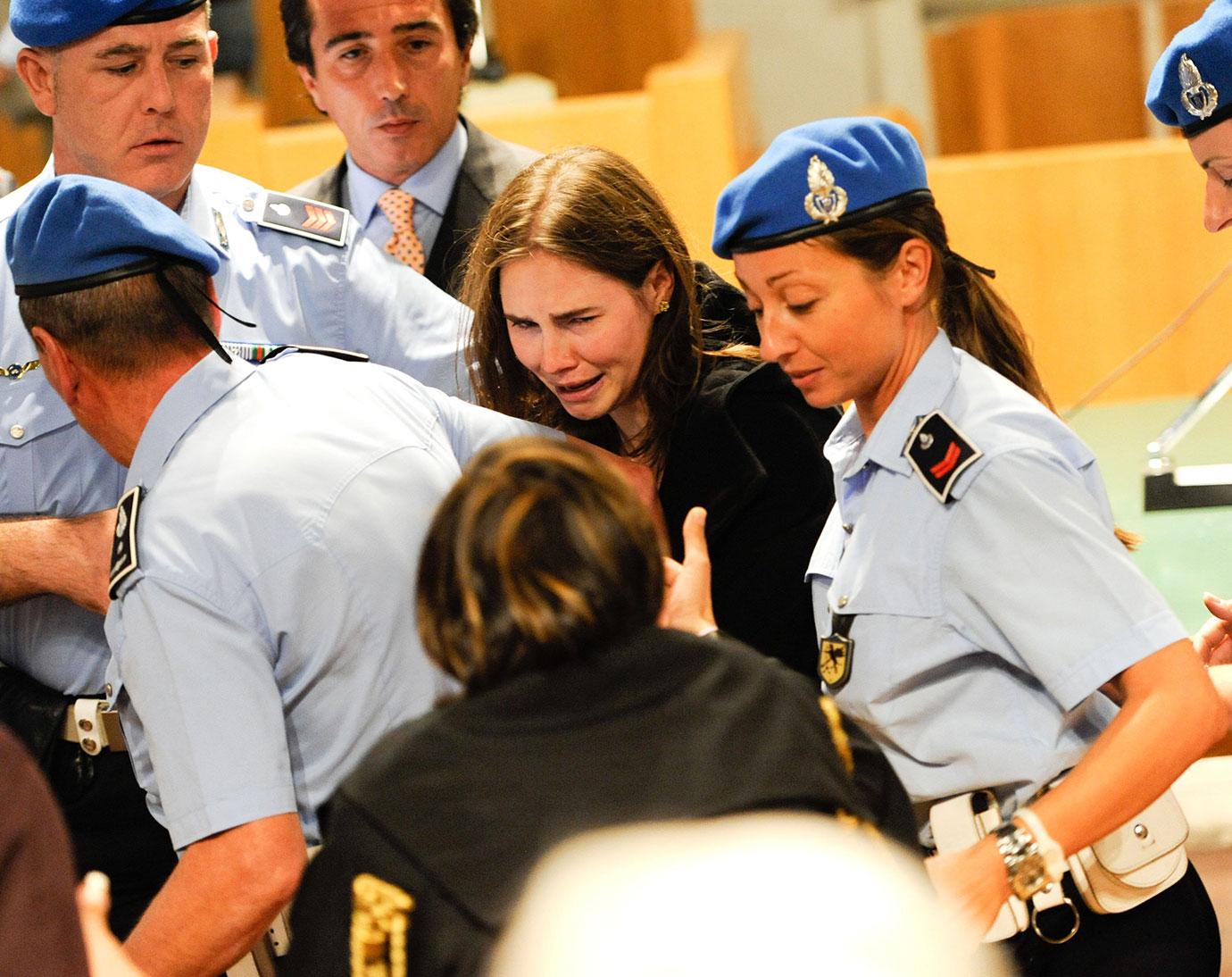 Knox explained that she understood the desire to take her own life. "For months after my own wrongful conviction, I fell into a depression as I realized that my innocence did not guarantee my freedom. I fantasized about the various ways I could kill myself."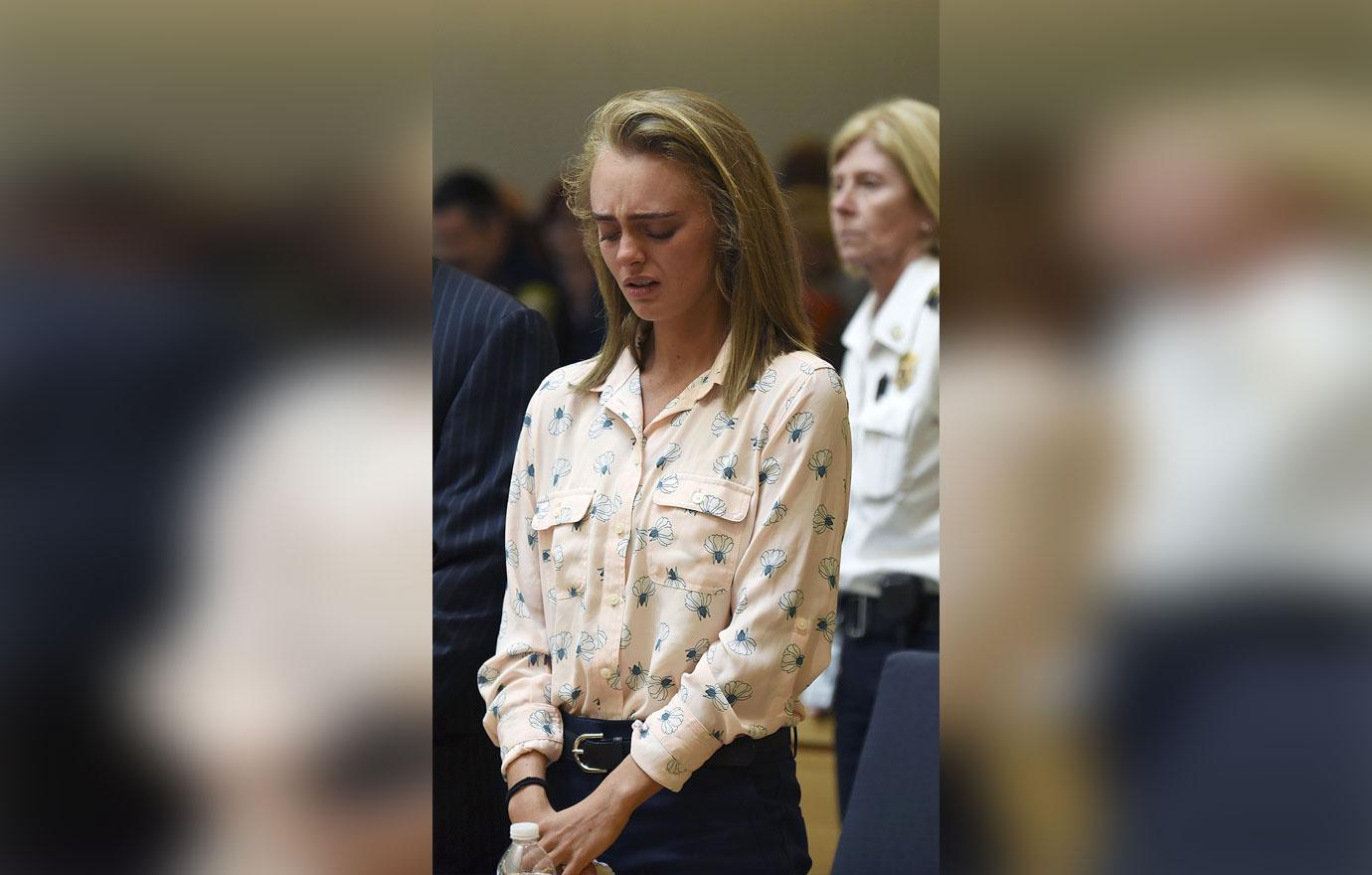 Judge Lawrence Moniz sentenced Carter to two and half years in prison but issued a "stay" so that she would not have to serve the time before her appeal was heard by a higher court. Roy's family filed a $4.2 million lawsuit against her, claiming those were the lost wages he would have earned had she not been responsible for his death.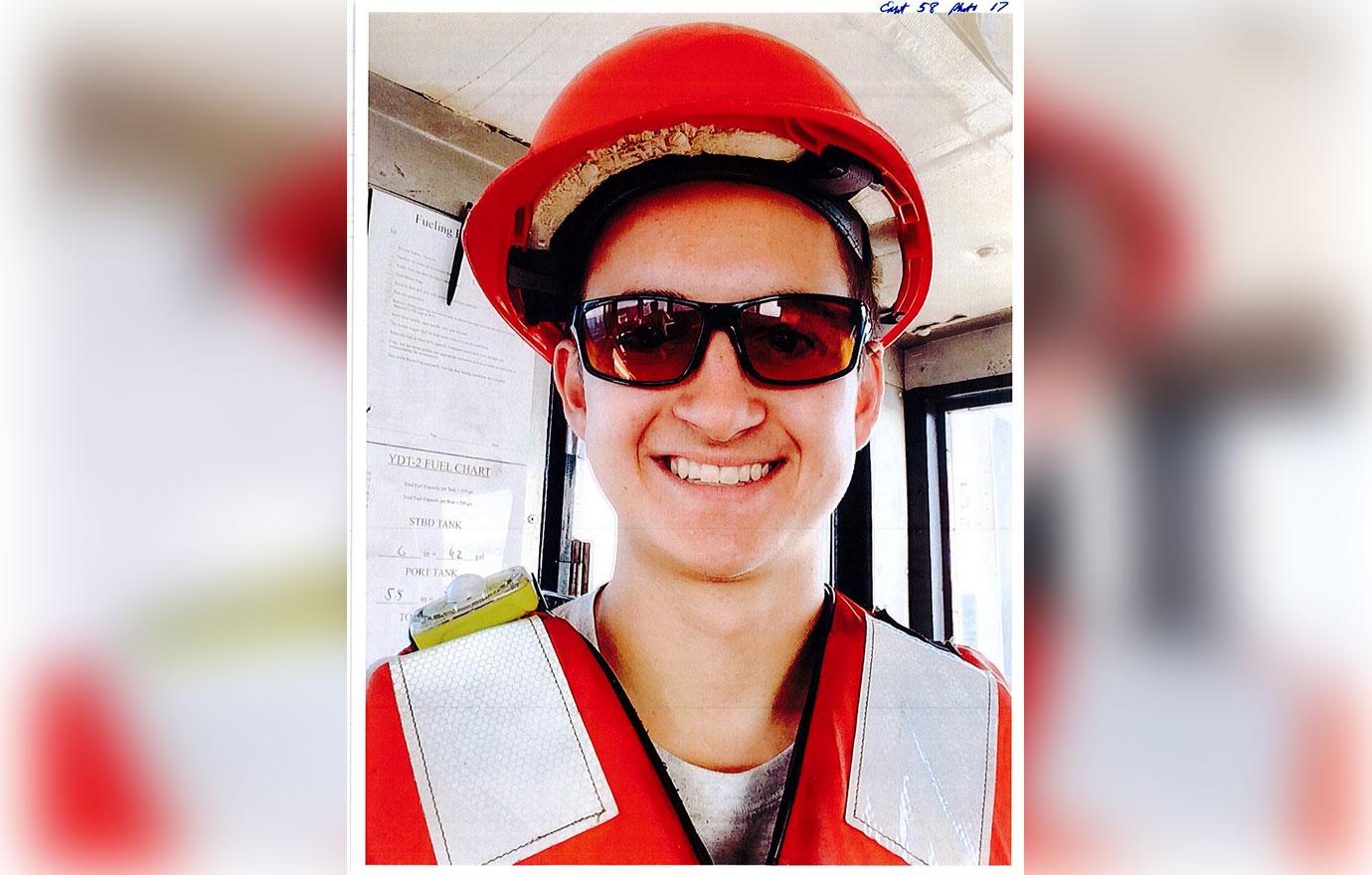 Knox urged compassion for Carter. "It's hard to feel sympathy for Michelle Carter," she wrote about the convict. "It's also hard to feel sympathy for drug addicts or to understand obsessively suicidal adolescents. Even so, we have to try. Just because it's hard to feel sympathy and understanding, that doesn't mean it isn't the right — and just — thing to do. Conrad Roy III needed our sympathy and our help and didn't get it in time. Michelle Carter deserves the same sympathy and help now." Do you agree with Amanda? Sound off in comments below. We pay for juicy info! Do you have a story for RadarOnline.com? Email us at tips@radaronline.com, or call us at 800-344-9598 any time, day or night.