Amanda Knox 'Catastrophically' Broke & 'Suffering From Post-Traumatic Stress Disorder', Reveals Famed Author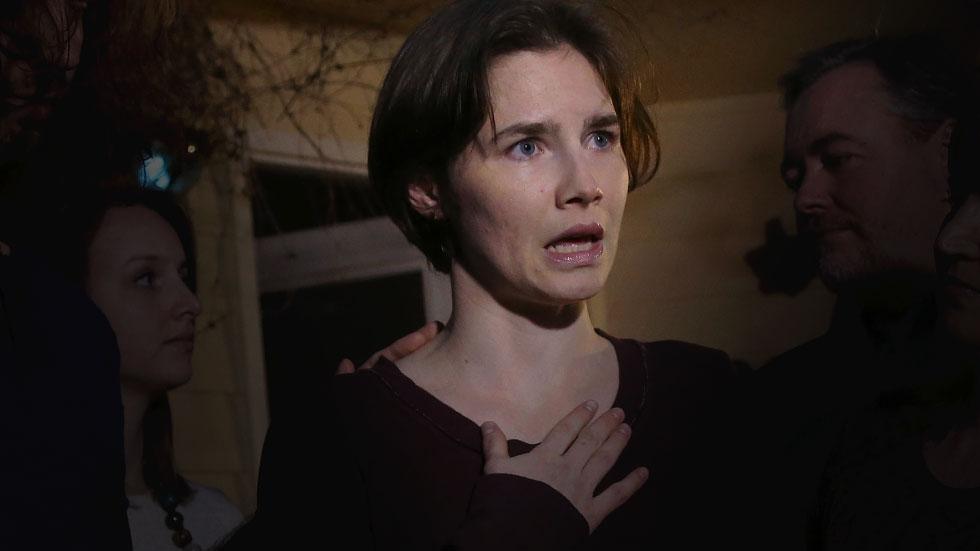 After three appeals and eight long years, Italy's top court recently found Amanda Knox not guilty of murdering her roommate in Italy — but the Seattle native has found little reason to celebrate.
Famed writer Douglas Preston, who worked closely with Knox and her loved ones to produce his book Trial By Jury, reveals to RadarOnline.com that the case has left the family completely broke.
"The ordeal has been hugely emotional, but the financial impact has been catastrophic," Preston says.
Article continues below advertisement
Even the hefty advance that Knox received for her 2013 book Waiting To Be Heard is gone.
"Amanda received a $4 million advance for her book, that money has all gone, immediately out of the door to pay legal fees and there is nothing left," Preston explains. "She really wants to establish that she's innocent in Italy, they've paid a lot of fees to Italian lawyers."
Worse, continues the author, "she is suffering from post-traumatic stress disorder. In prison, she was threatened with rape from a male guard, it was a really terrible experience. I think it has really affected her, it's really hard to lead a normal life after that."
"She went to Italy as a normal 20-year-old, West Coast girl, a soccer player, rock climber, very naïve," notes Preston to Radar. "So many terrible things happened to her in Italy, so many lies were said, and the online savagery directed at her, I've never seen anything like it."
Preston hints 27-year-old Knox is currently seeking professional help in order to cope with her traumatic experience.
"Anyone who has been through what she's been through is going to have issues. It's like a soldier come back from Iraq, having children shot in front of him, you've been through a horrific experience. If it doesn't affect you physically, it affects you emotionally," he says.
Article continues below advertisement
As Radar reported, it took eight years and three appeals for Knox and her ex-boyfriend and co-defendant, Raffaele Sollecito, to have their guilty verdicts quashed by the Italian Supreme Court for the murder of British student Meredith Kercher in Perugia in 2007.
Kercher was found in a pool of blood in a student house that she shared with Knox in November 2007. She had been stabbed four times and her throat had been slashed. After the first trial, Knox was sentenced to 26 years in prison and Sollecito to 25 but they were acquitted in 2011, having spent four years in prison.
Upon her release, Knox immediately returned to the United States, but in January, last year, a higher court overturned the acquittal and upheld the guilty verdicts, supporting the prosecution claim that the murder was the result of a sex game gone wrong.
Knox was then sentenced in absentia to 28 years in prison and Sollecito to 25. But as the case was immediately referred to the Supreme Court, he was not jailed and no warrant was issued for Knox's extradition. The courts have now overturned the conviction against the two in a decision that is final.
Meanwhile, the judge Claudio Hellmann from the original appeal, who found them innocent, told an Italian newspaper that if Knox and Sollecito had been found guilty, the "poor kids" would be suffering from a "terrible miscarriage of justice" since there was "no proof against those two youths."