'Questionable Proof, Bizarre Testimony & Flimsy Evidence'—Juror Slams Italian Court As Amanda Knox Faces Final Appeal In Murder Case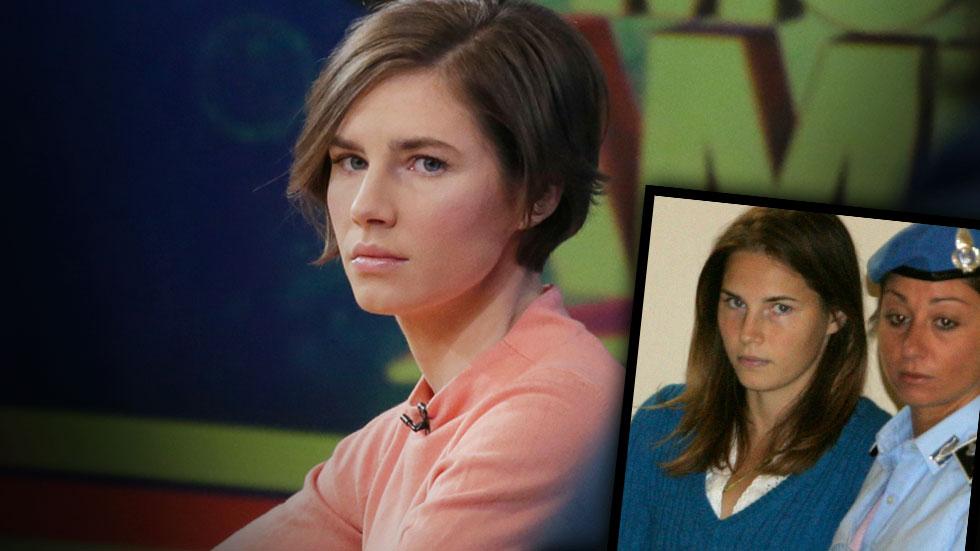 After a conviction, four years in jail, an acquittal and a reconviction last year, Amanda Knox — who is currently living in Seattle — is facing her final appeal in the murder of English exchange student Meredith Kercher in Perugia, Italy.
RadarOnline.com can reveal that Genny Ballerini, a juror who sat on the panel that found Knox guilty of murder for the second time, now believes prosecutors' entire case revolved around "questionable proof, flimsy evidence and bizarre testimony."
Article continues below advertisement
Speaking to Oggi magazine, Ballerini insists that she went into the trial with an open mind since she had not followed the case after the public and media became obsessed with the 2007 slaying.
"I certainly had many doubts about the guilt of the two young people," she said of Knox and her boyfriend, Raffaele Sollecito, who was also convicted. "I was not convinced of their innocence but I thought, and I said to the others as well, 'The evidence that we have is not sufficient to inflict all these years in prison.'"
"There was not enough, in my opinion, to justify such a heavy sentence: questionable proof, bizarre testimony and flimsy evidence," continued the 48-year-old job center worker, who slammed police and prosecutors' theories on what could have motivated Knox and her boyfriend, Rafaele Sollecito, to commit such a barbaric crime.
"You do not massacre a girl because she complained about a bit of a stink in the bathroom," said Ballerini. "What could possibly have been the motive that Raffaelle had to participate in the killing of that poor girl?"
Article continues below advertisement
Ballerini also dismissed the prosecutors' belief that Rudy Guede, who was convicted to 16 in years in prison for the murder after his DNA was found all over the crime scene, did not act alone.
"They claimed that Knox had removed her traces by cleaning. Pah!" scoffed Ballerini. "Today when I think about it again I have even more doubts."
After the judge, who has the final word in the Italian court system, read the reconviction verdict and sentence, Ballerini made it clear she thought the court was wrong.
"I said immediately that I did not agree and they took note. Other members of the jury were also against an increase in the sentence, she said, but they were told there was no alternative."
As RadarOnline.com reported, the 21-year-old Kercher was found dead, with her throat slit, in the apartment she shared with Knox, then 19. Knox said she was staying with her boyfriend in his nearby apartment and had nothing to do with the crime, which police tried to paint as a bizarre sex game gone wrong.
Article continues below advertisement
Despite their protests of innocence in the London woman's death, Knox and Sollecito were convicted and spent four years in prison before they were released on appeal in 2011.
Knox immediately left the country and returned to her native Seattle, where she attended college and wrote a bestselling book based on the experience.
However, her nightmare was not over, and an appeal court ruled that she was, in fact, guilty of the crime and resentenced both she and Raffaele to almost thirty more years in prison each.
Courts will consider Knox and Sollecito's final appeal next week. Knox will not attend the proceedings, but faces extradition from the U.S. if convicted for a third time. However, it's unlikely the United States would honor an extradition request from the Italian government due to the questionable handling of the case. A third conviction would also violate the American system's "double jeopardy" rule, creating a constitutional quagmire.