Exclusive Details
Shocking Video Shows Travis Scott Stop Concert Mid-Performance To Call Out Fans Climbing Show Equipment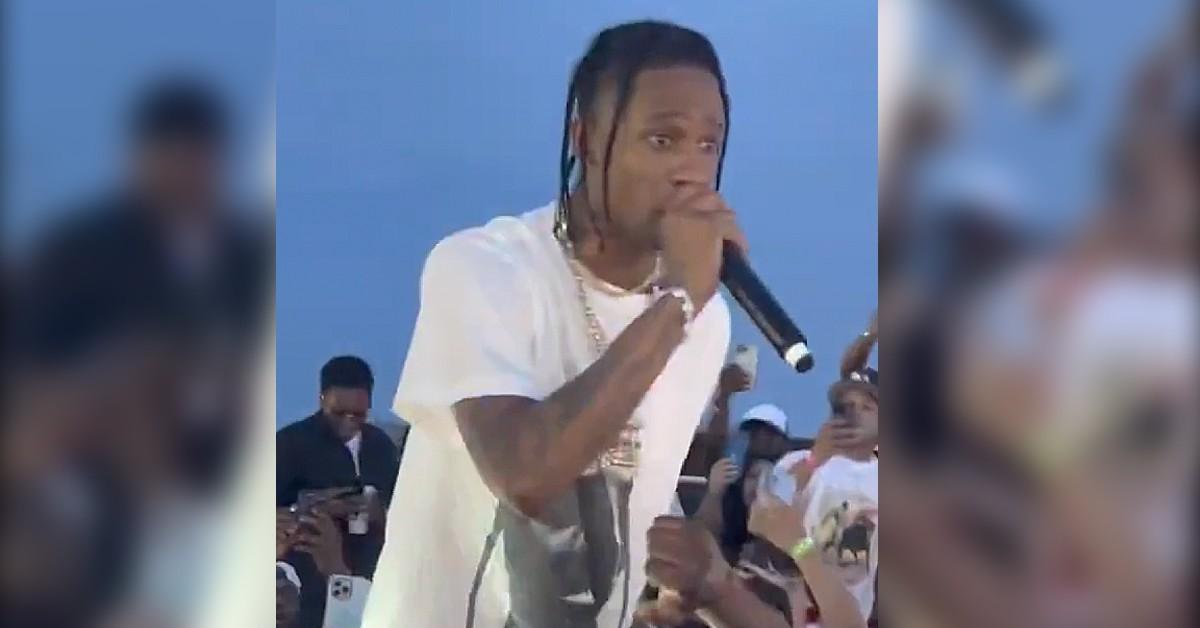 Travis Scott was forced to pause his concert mid-performance this week after he spotted a group of fans climbing on equipment at the show's Brooklyn venue, RadarOnline.com has learned.
According to a video obtained by RadarOnline.com, the 31-year-old rapper was performing in Coney Island, Brooklyn on Monday, July 4, when he witnessed fans climbing on a truss during the live outdoor performance.
Article continues below advertisement
"We need y'all to get down," the rapper says before the fans slowly and carefully climb back down to the ground.
"My bro, my brother just make sure you're okay, though," Scott adds, making sure the two fans got down from the equipment before he restarted his performance and began his next song – although he was quickly forced to stop once more to ask the audience members surrounding him to move back.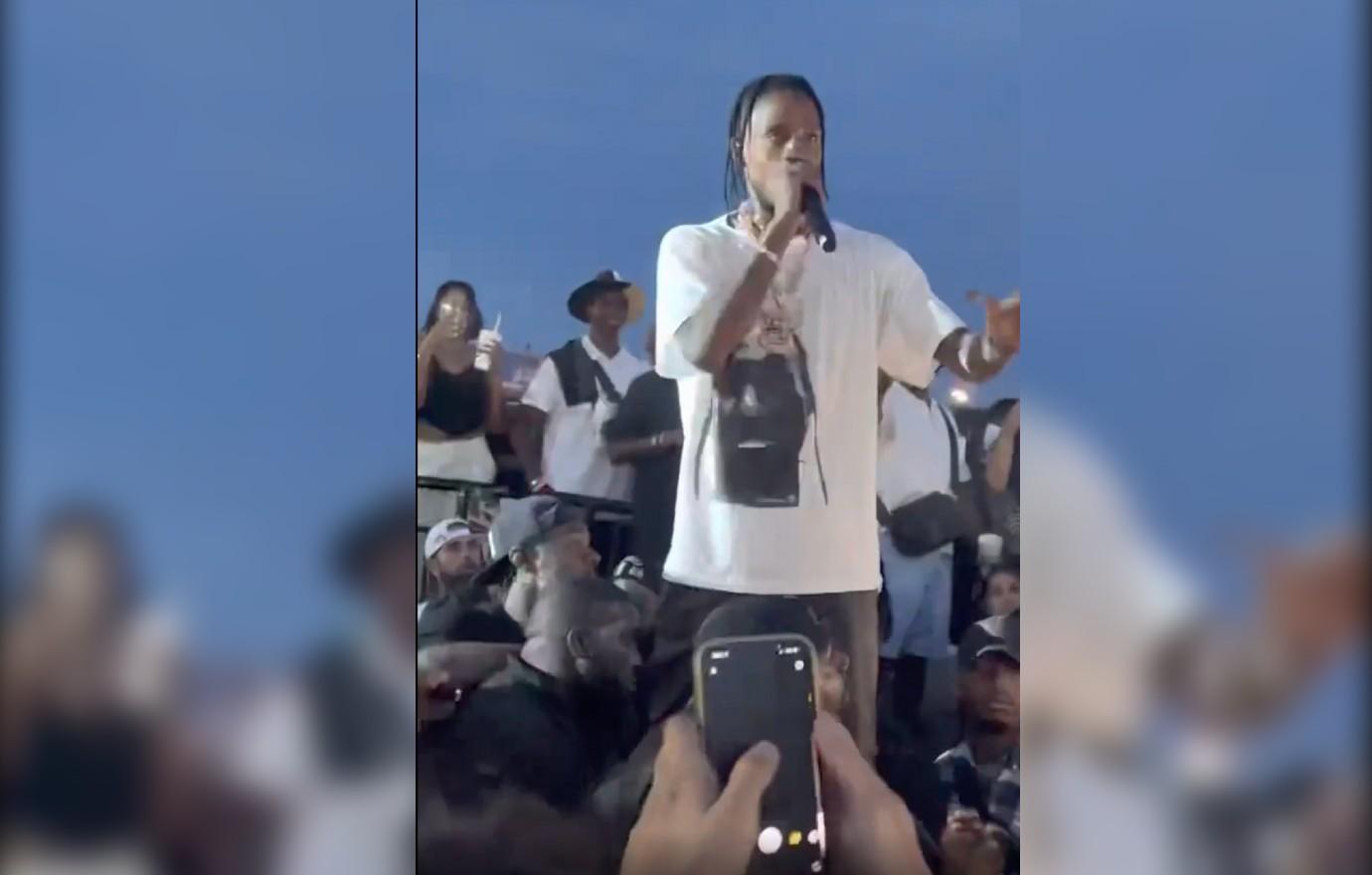 The footage, which was taken by podcaster Nick Gentile, shows Scott singing his hit song "Antidote" amongst the crowd while two fans can be seen climbing up on the lighting rig equipment.
"Hold up, hold up," Scott says before he quickly turns around and motions for someone on stage to cut the music.
Article continues below advertisement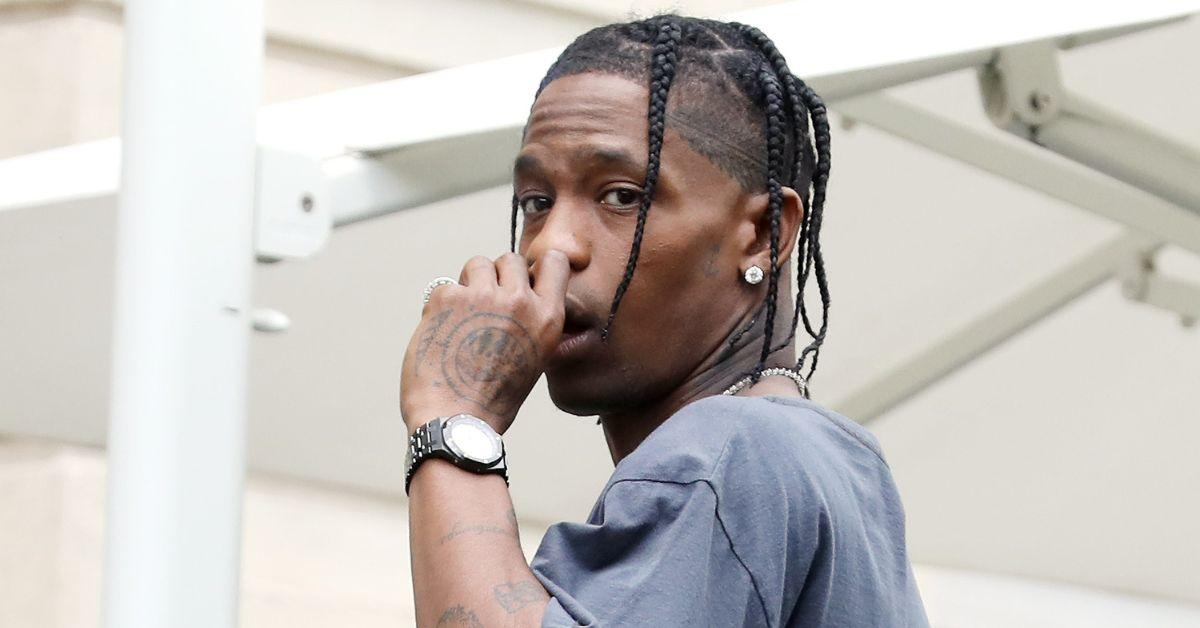 As RadarOnline.com previously reported, Scott's concert in Coney Island on Monday was one of the first big shows the rapper put on following the Astroworld Festival tragedy in November 2021.
The tragedy, which happened as a result of a crowd surge that ultimately left 10 people dead and hundreds more seriously injured, also resulted in a series of nearly 400 lawsuits against Scott by the victims and their families who argued the rapper was responsible for the tragedy.
Following the incident at his Astroworld Festival in Houston, Texas in November, Scott came under fire after he refused to take responsibility for the mass-casualty event.
"Something happened, and I feel like it's just – I needed a way to kind of communicate," the rapper said at the time. "I've always been that person to always see things through with the people that share experiences with me."
Article continues below advertisement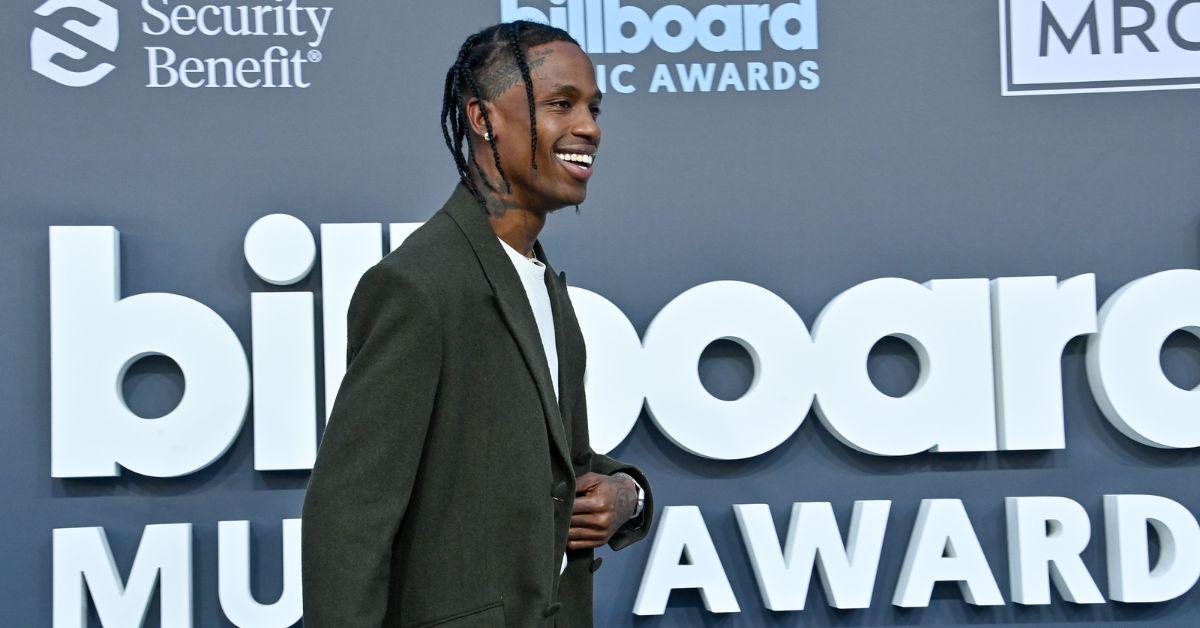 "Things happen, you know, and it's been such a time. And I've just been trying to just really figure things out."
Scott didn't perform again following the Astroworld tragedy until more than four months later when he made an appearance for a short set at a private pre-Oscars party in Los Angeles in March.
Then, in May, Scott performed at the 2022 Billboard Music Awards – his first major performance since going dark after the Astroworld Festival.